How the Anti Barking Device Works
When the Anti Barking Device is within range of a barking dog (about 50 feet ), and an internal microphone detects barking sound ( around 65-75db),  then the unit will be automatically activated.
It emits an ultrasonic sound to stop dogs barking. You can set the ultrasonic sound at different frequencies by switching the level knob.
When the dog stops barking, the ultrasonic sound also stops.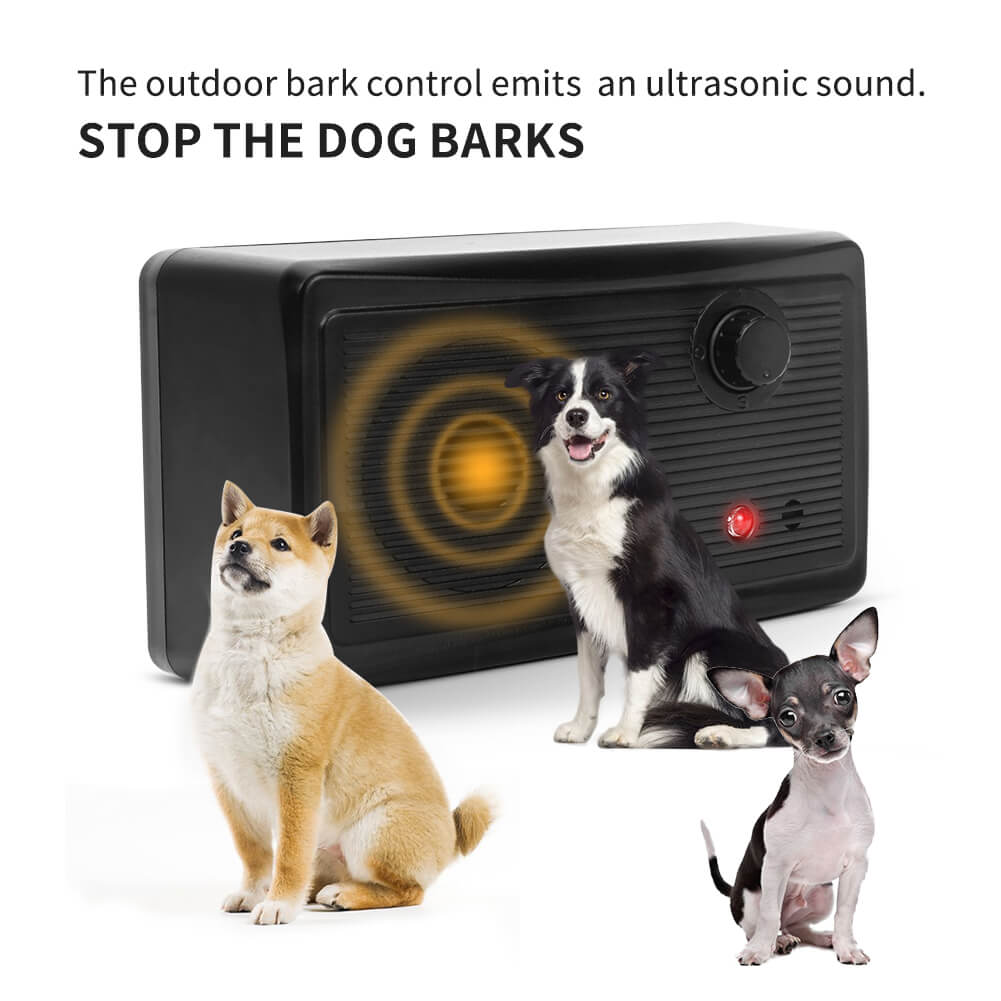 Installation
1. Pull out the battery door, and insert a replaceable 9-volt battery (not included), close the door back.
2. Hang the unit on the walls or fence by the hole on its top, or place it on a flat surface facing the dog. The unit should be hung or positioned at a height of no more than 5 feet (about 1.5m).
3.Rotate the knob clockwise to choose a working mode:
Mode  0–Off
1–15kHz ultrasound
2–20kHz ultrasound
3–30kHz ultrasound
(Research shows that dog is sensitive to the sonic sound in mode 1 and 2.)
Red LED remains indicating that ultrasound is emitted, Red LED flashes indicating low battery.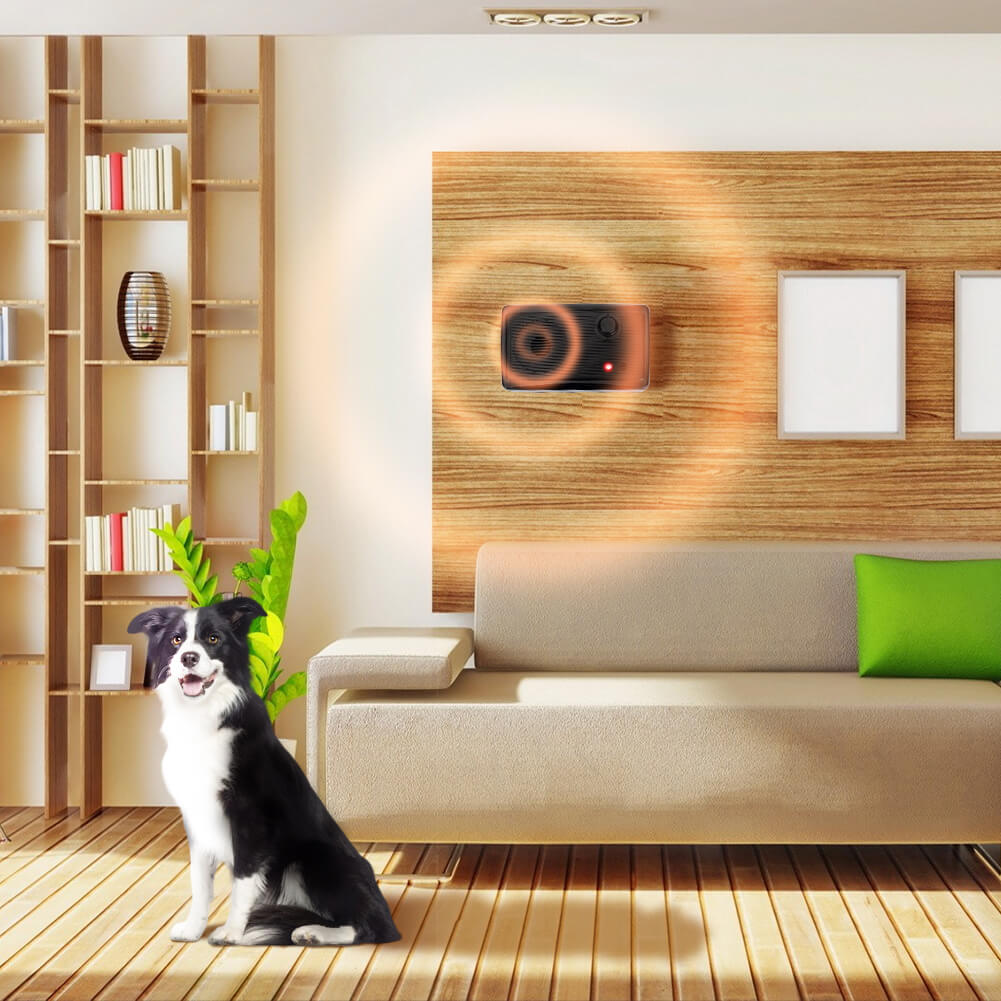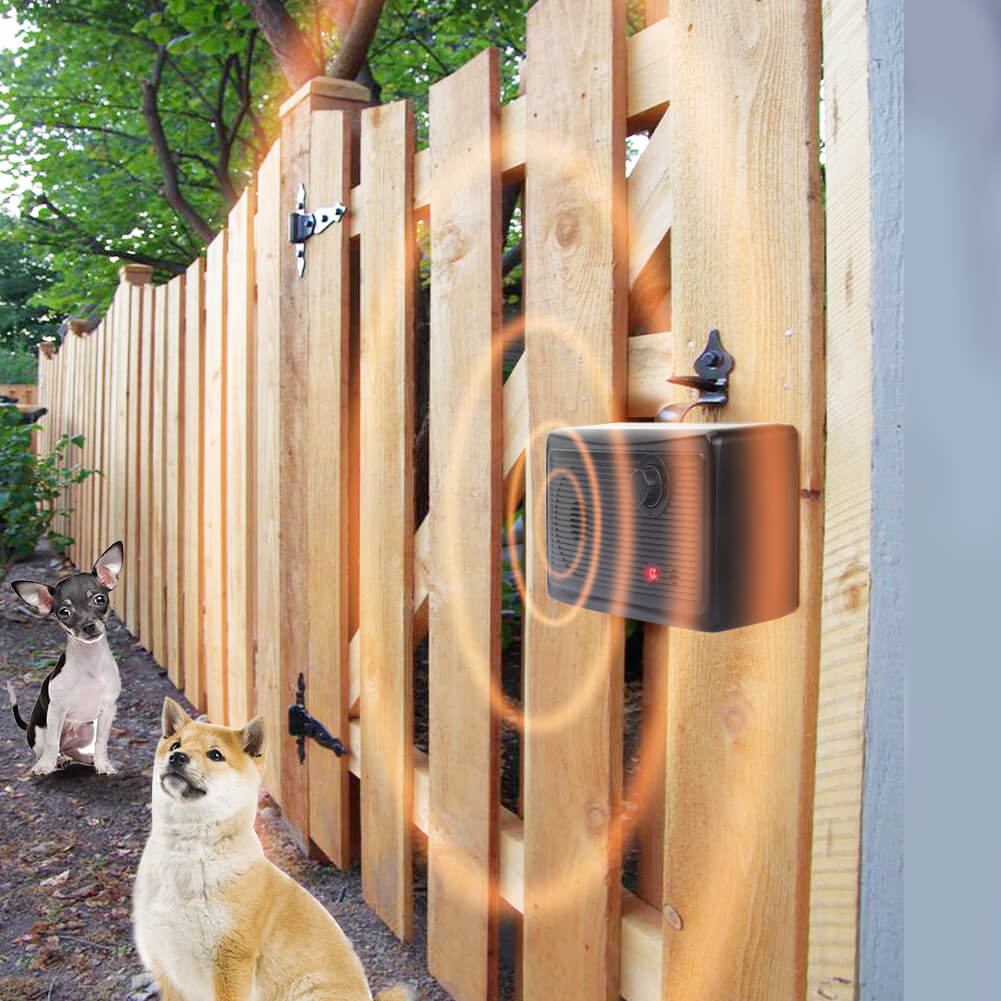 Note: if the dog is deaf or hearing impaired, he may not react to the Outdoor Bark Control.
| | |
| --- | --- |
| Model No. | PT03 |
| Casing Material | ABS+PC Cover |
| Power Supply | 9V Battery ( Not included) |
| Frequency of mode 1 | 15kHz |
| Frequency of mode 2 | 20kHz |
| Frequency of mode 3 | 30kHz |
| Detect sound dB | 65-75dB |
| Coverage range | 50 feet |
Click here to find other pet supplies
Click to download the datasheet