Powerful Insect Control: The indoor mosquito trap with TWO UV bulbs emitting powerful attractant ultraviolet rays that attract flies, mosquitoes and other flying insects from up to 80 feet away (MORE THAN 5000 Sq. Ft.). Powerful coverage area lures insects to the machine where they are zapped by a powerful 2,800 Volt shock.
Chemical & Odor-Free: No more pesticides or potentially harmful sprays. Get rid of bugs fast without sticky, messy poisons and sprays. Great for places where pesticides can't be sprayed like kitchens and hospitals.
Effective & Large Area Coverage: Mosquito killer, Fly killer, Bug Killer (100% Satisfaction Guaranteed. Effective for a large area of up to 5,000 sq. feet!
Easy-to-use: Easy to use and maintenance-free; simply plug in the bug zapper and watch the device eliminate all annoying flies. Dead insects are caught in a tray for easy disposal. For indoor use, or outdoors where the unit will stay dry. Stands on its own or can be hung on the wall with a chain hanger (included). Insects are collected in a removable and washable tray. The protective net is also removable to make cleaning easy.
Safe: Despite the powerful electrical grid, the Best Mosquito Killer is safe for home use. The grid is surrounded by a protective cage.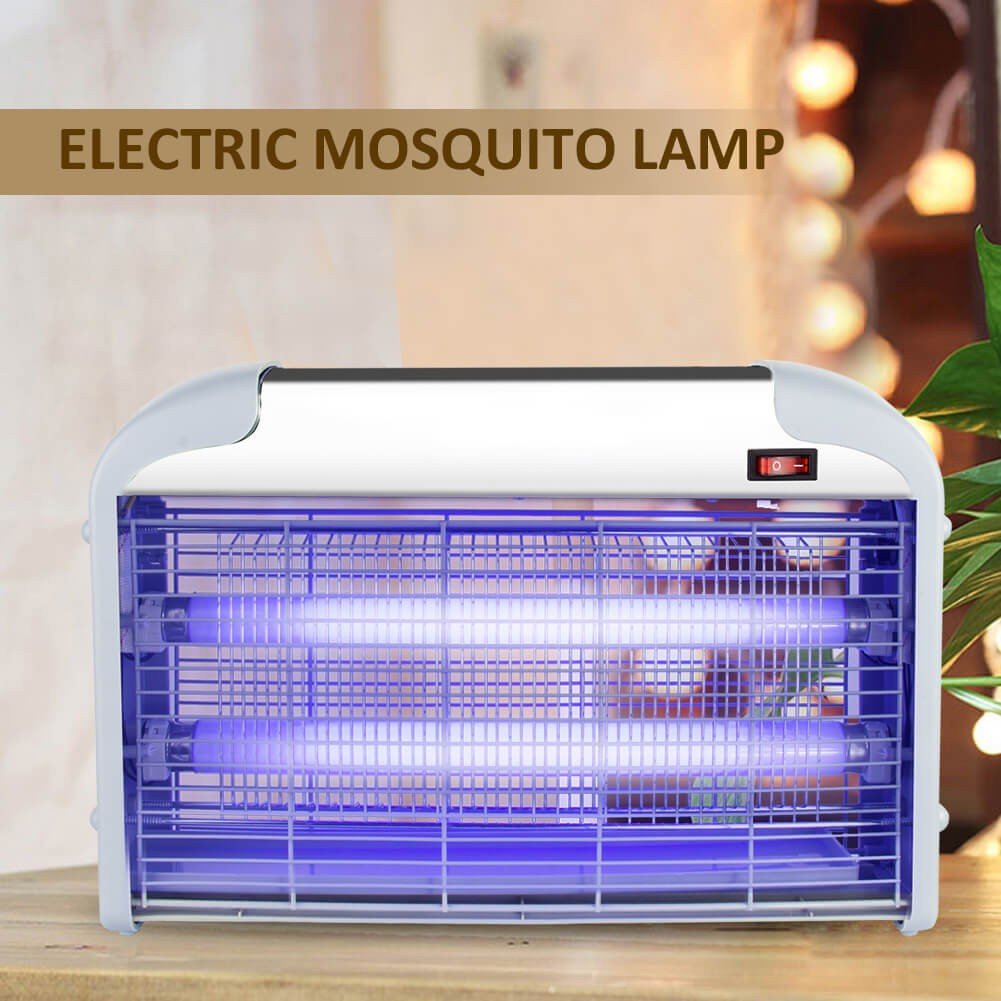 Installation of the indoor mosquito trap
1. Before working, ensure the local voltage and frequency is fit for the unit, and earth wire works.
2. Hang the unit by the chain (included) to the hooks, or simply put it on a dry and flat surface.
3. Plug the unit into the lower socket of a 110V-AC wall outlet.
4. Press the switch to turn on the unit.
5. Keep windows and doors closed while using.
6. Clean the collection tray as following shown.
7. Cut off the power supply before cleaning and repairing the unit.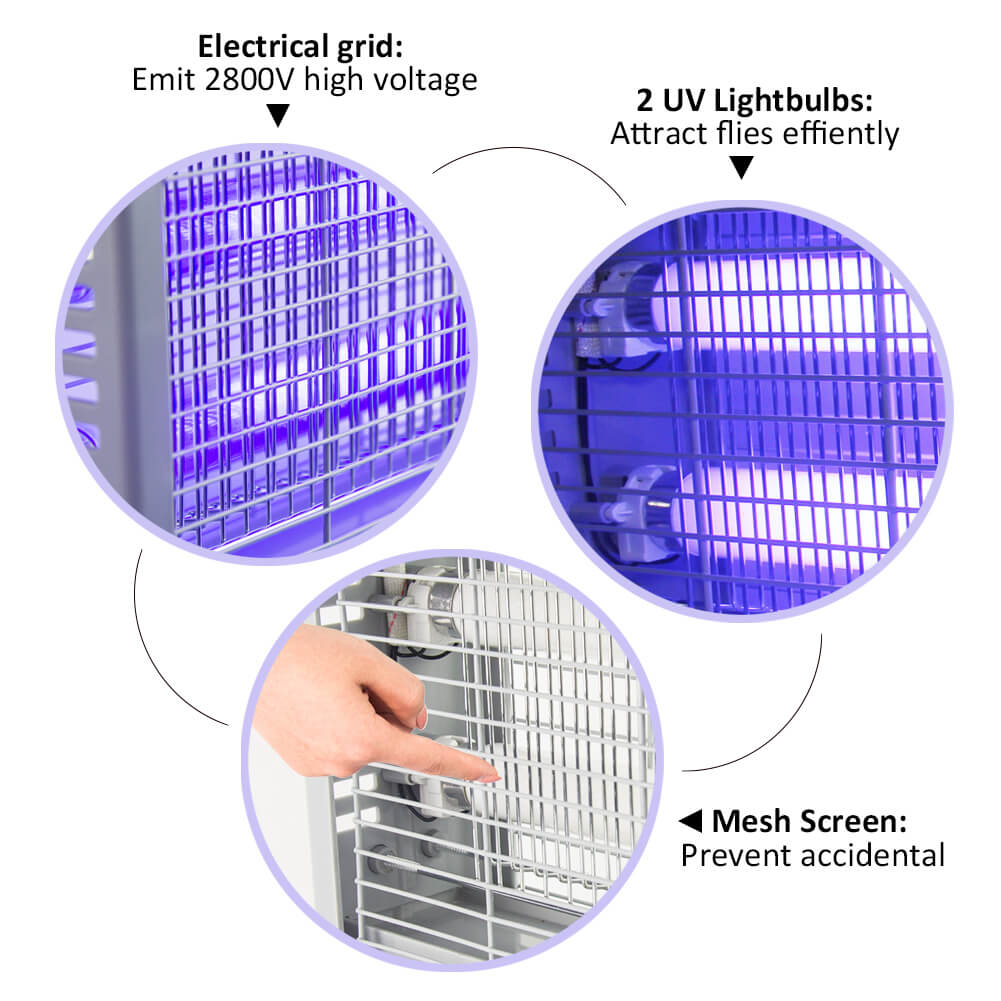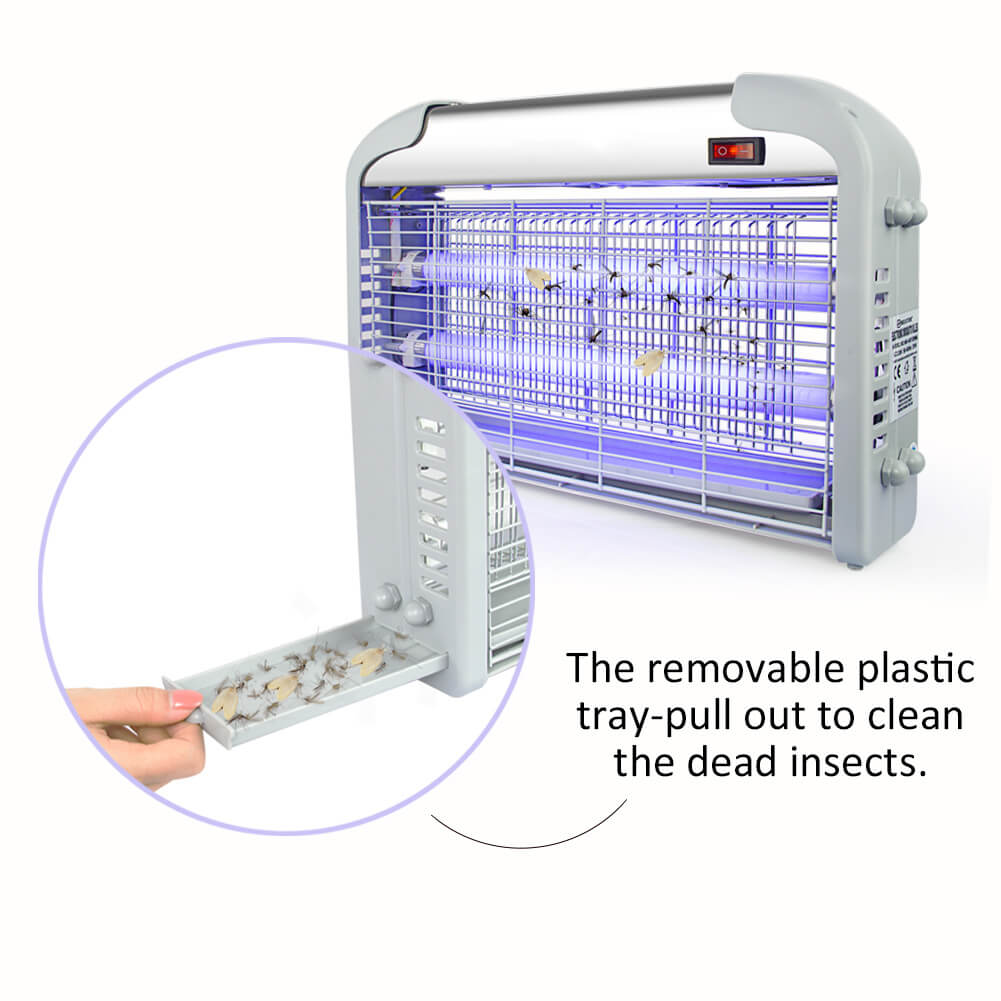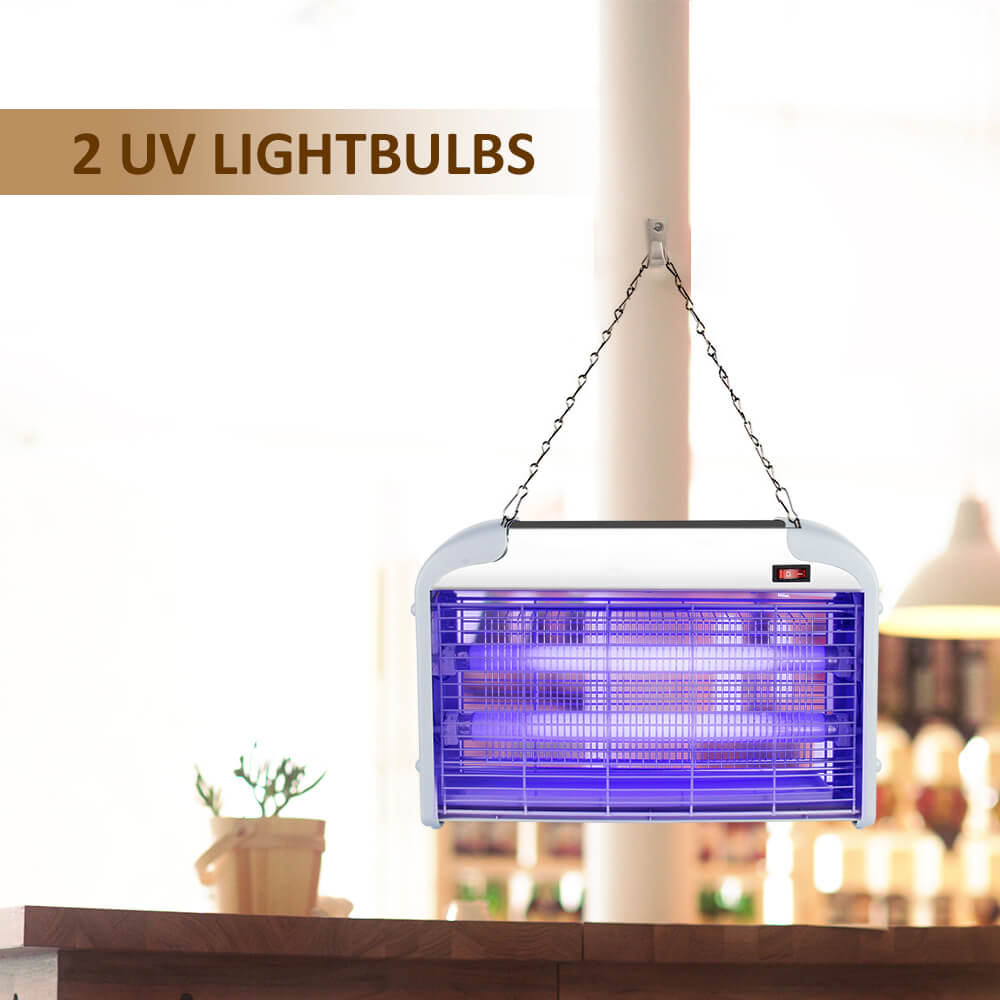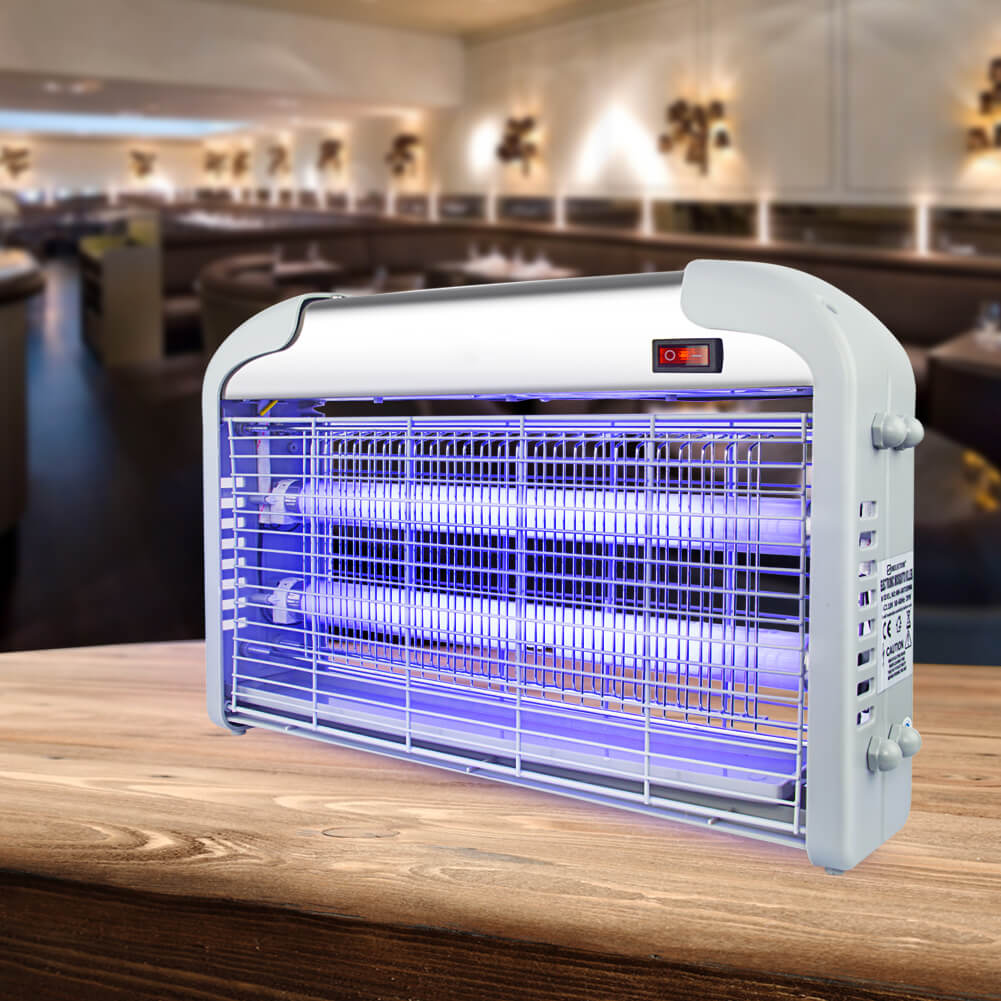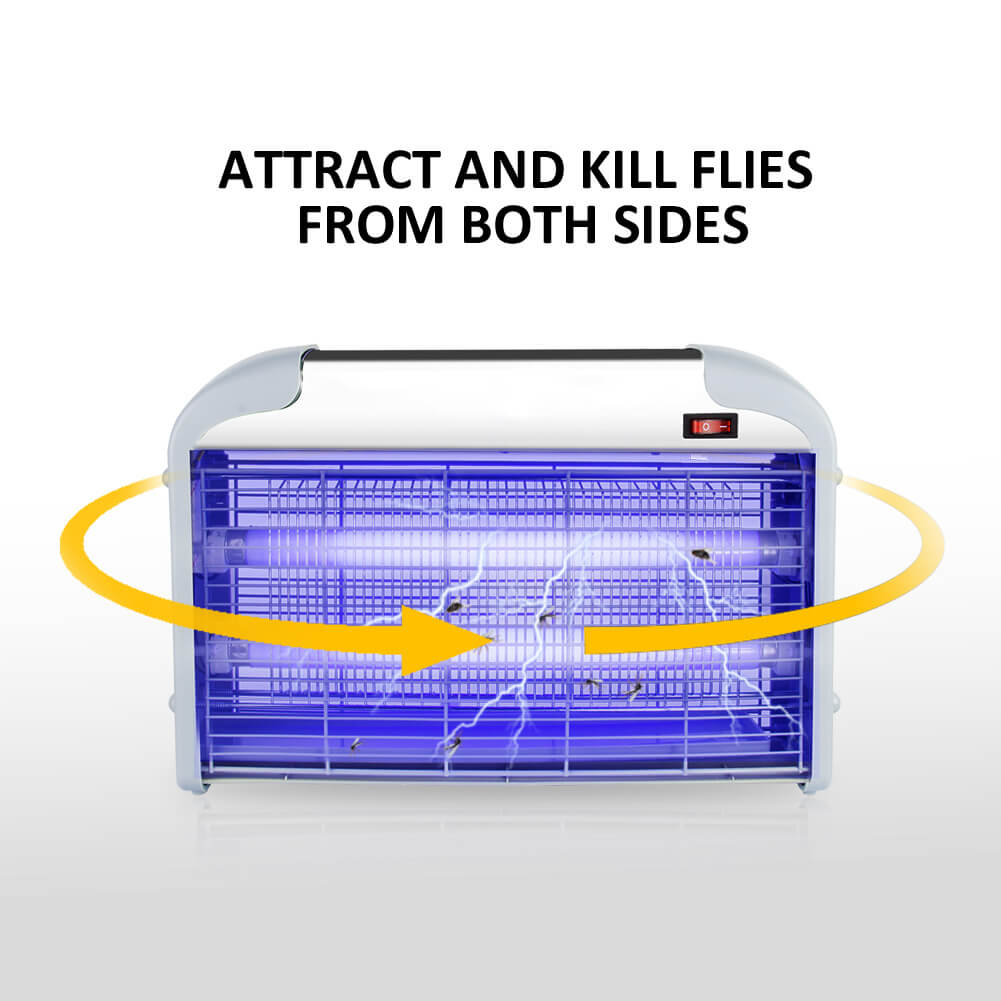 Parameter 
| | |
| --- | --- |
| Model No. | MK-007 |
| Casing Material | ABS (Anti-UV) |
| Power Supply | AC Charging |
| Input Voltage | 110V |
| Wattage | 20W |
| Wavelength | 365 nm UVA light |
| Grid Voltage | 2800V |
| Package | Color box (Customized acceptable) |
| Color box size | 411*320*127mm |
| Carton size | 640*440*320mm |
| Qty. per carton | 5PCS |
| N. W. per carton | 8.4KG |
| G. W. per carton | 9.15KG |
Click here to find other bug zapper product