High efficiency, harmlessness, low power consumption, and easy to install is the most popular features of marten repellent. Luckily,our product Vehicle Rodent repellent (Marten Repellent AR28)has all the advantages above.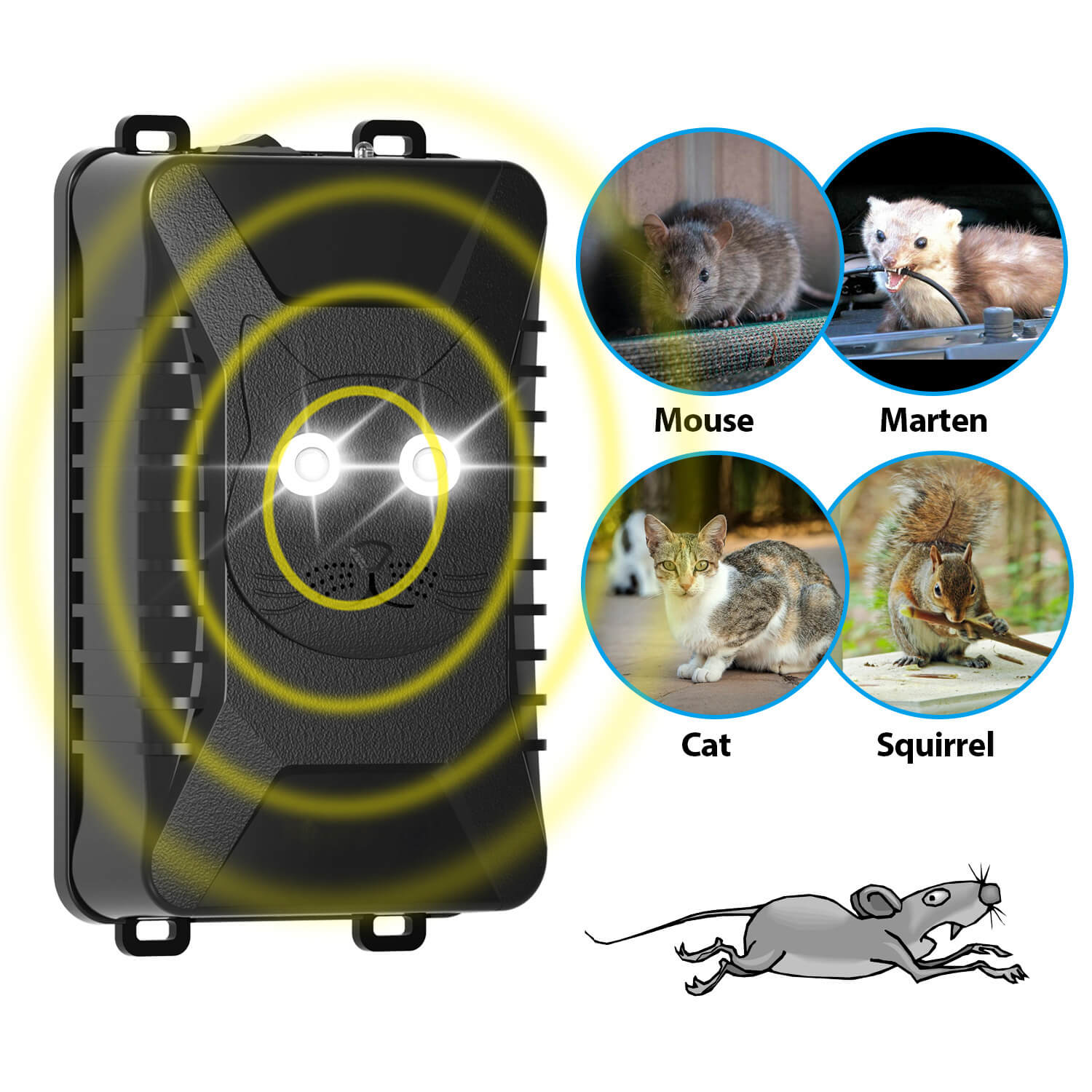 For high efficiency, Rodent Repellent can emit changing ultrasound at frequency 18kHz –36kHz, and emit bright flashes to keep pets rodent or marten away from your properties, garage, warehouses, or vehicles.
Speak of harmlessness, you can enjoy the all-round protection without using poison or other harmful devices, the emitted changing ultrasound is nearly imperceptible to the human ear prevents animals from getting adapted to the noise.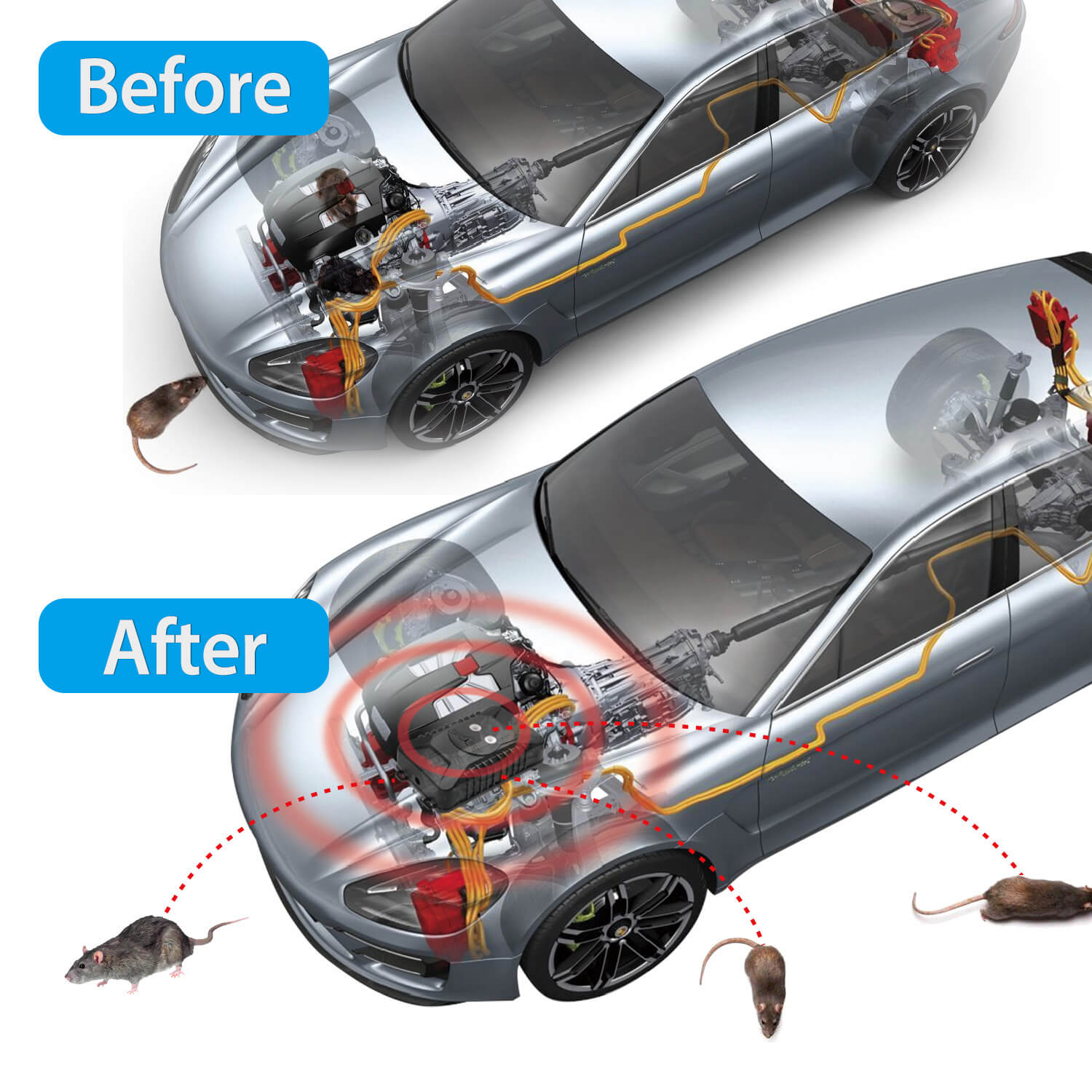 The device includes a vibration sensor, which will switch the device on when the vehicle is stationary. The device will go to standby when detecting a vibration by starting the vehicles.
Working Mode:
White blinding light flash every 2s
Emit 18-36 kHz ultrasonic sound
Red light flashes every 2s
Standby:
Stop to flash white blinding light and emit ultrasound
Red light flashes every 5s
Connect with dry batteries is not the only way for power supply, you can install with the vehicle's battery by cables included or connect directly with adaptor(not included) by DC to USB cable.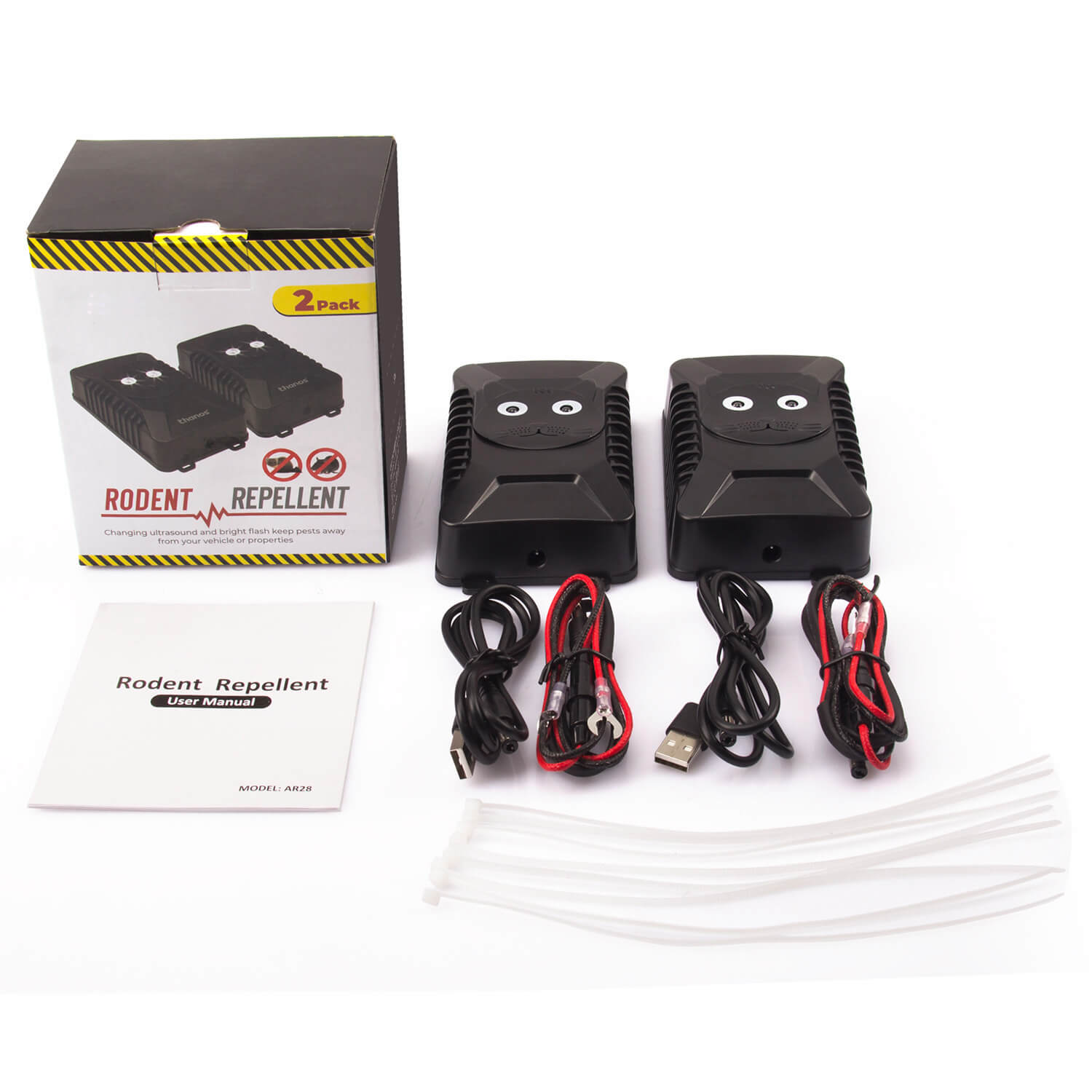 Installation
Parameter 
Product Name
Vehicle Rodent Repellent
Model
AR28
Casing Material
Durable ABS
Power Supply
4*AA batteries,DC 5-12V vehicle
power or adaptor
Working current
5 mA
Wattage
0.1 W
Working temperature
-25 ~ +80 ℃
Sound pressure
110dB
Ultrasound frequency
18-36 kHz
Dimensions
2.95*5.11*1.34 inch (L*W*H)
QTY Per 20' FCL
39'312 PCS
→Click to download the datasheet of marten repeller 
→Click to find other ultrasonic rodent repeller product