Ultrasonic& electromagnetic Mouse Repellent, Electronic Pest Repellent Indoor Pest Reject Plugin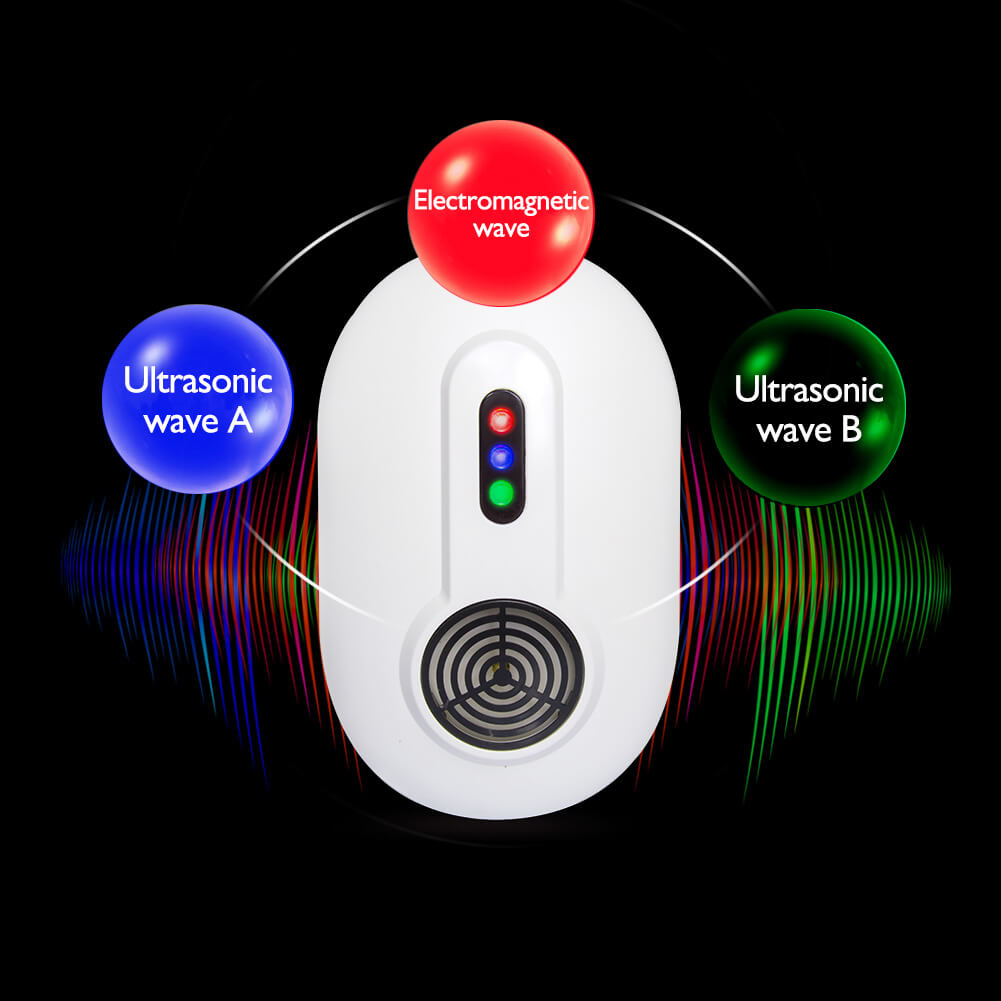 Installation
1. Plug the Repellent into the socket of AC110-220V/50Hz.
2. The red LED will be flashing which indicates the super-low electromagnetic wave working. Meanwhile, the blue LED will remain which indicates the ultrasonic wave A working.
3. After 80 seconds, the green LED lighting then the blue LED off, the ultrasonic wave B begins working while the ultrasonic wave A stops. They work 80 seconds alternatively.
4. After 160 seconds, the red LED is off, the super-low electro-magnetic wave stops working. It works at intervals of 160 seconds.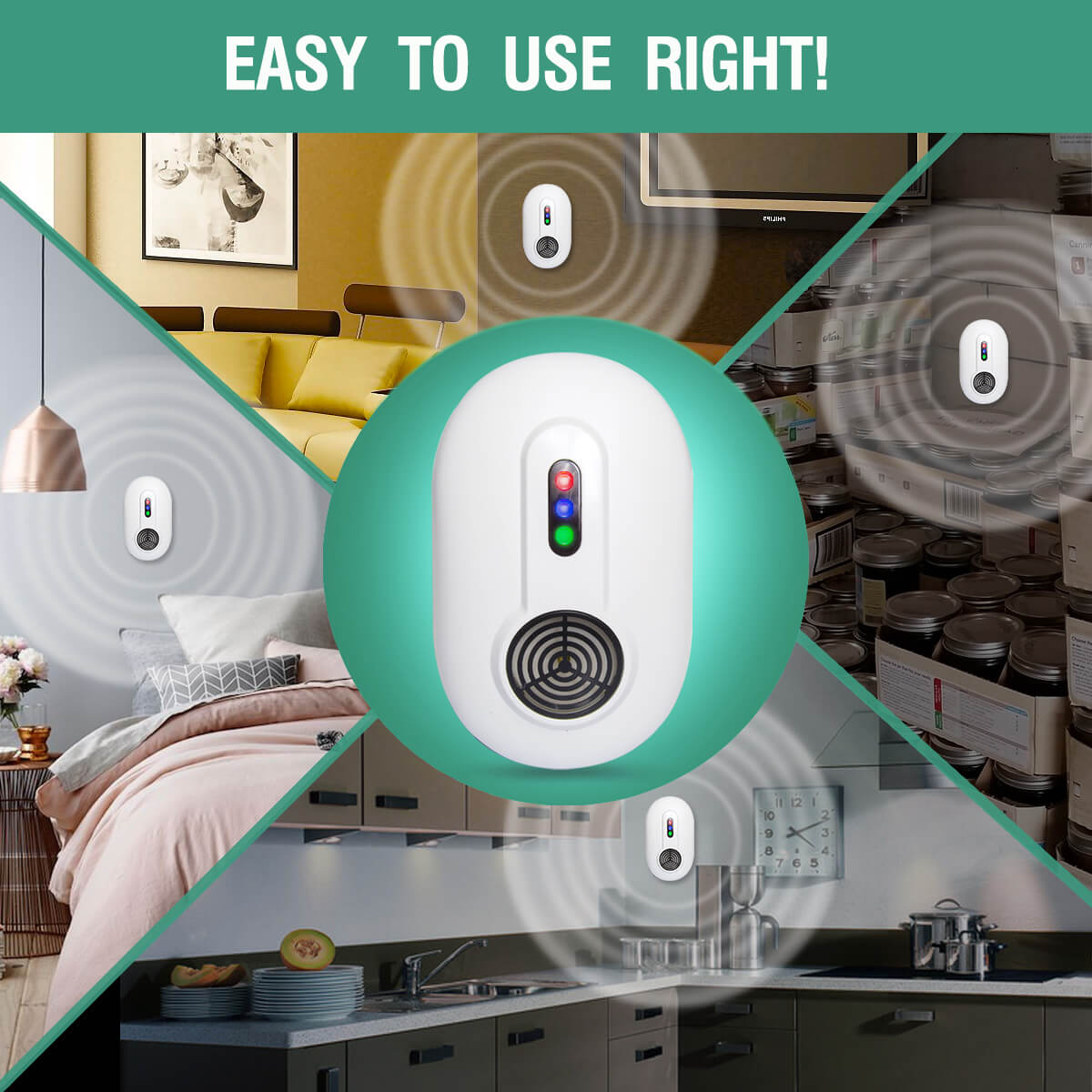 Parameter 
Product Name
Three Waves Integrated
Mouse Repellent
Model No.
AR26
Working Voltage/Current
*
Input Voltage
100-220V
Adapter
*
Effective Range
Up to 100㎡(1076 sq.ft.)
Ultrasonic Frequency
20-50/33kHz
DB Value
90dB
N.Weight
120g
Dim(cm)
8*6.2*13CM (L*W*H)
QTY Per 20' FCL
38,771pcs