Our battery operated ultrasonic rodent repellent for automobiles has multiple operating ways, not just the battery operated.
Powered by 4*AA battery ( Battery is not included)
Connect to the vehicle battery ( One DC to battery cable included)
Connect to the electric power ( One DC to USB cable included, adapter is not included, you can use DC5V-12V adapter)
Check the following video for more detail.
Note 1) In the USA, most people will call this product battery operated under hood animal repellent, but in most European countries, people will name it battery-operated marten repellent. But actually, it is the same product.
2) We have an exclusive agreement with one of the EU clients for this product, we can't offer it to other EU clients, but it is acceptable for other clients outside the European countries. And we are developing another battery-operated type, which can sell to all the clients, it will be available soon.
Parameter 
Product Name
Battery Operated Under Hood Animal Repellent
Model
AR28
Material
ABS
Working Voltage/Current
12V/50-5mA
Input Voltage
110-220V
Power Supply
--4*AA Batteries
--DC 5-12V Vehicle
--Power DC12V Adaptor
Effective Range
*
Ultrasonic Frequency
18-36kHz
DB Value
110dB
N.Weight
138g
Dim(cm)
7.5* 13*3.4cm (L*W*H)
QTY Per 20' FCL
39,312pcs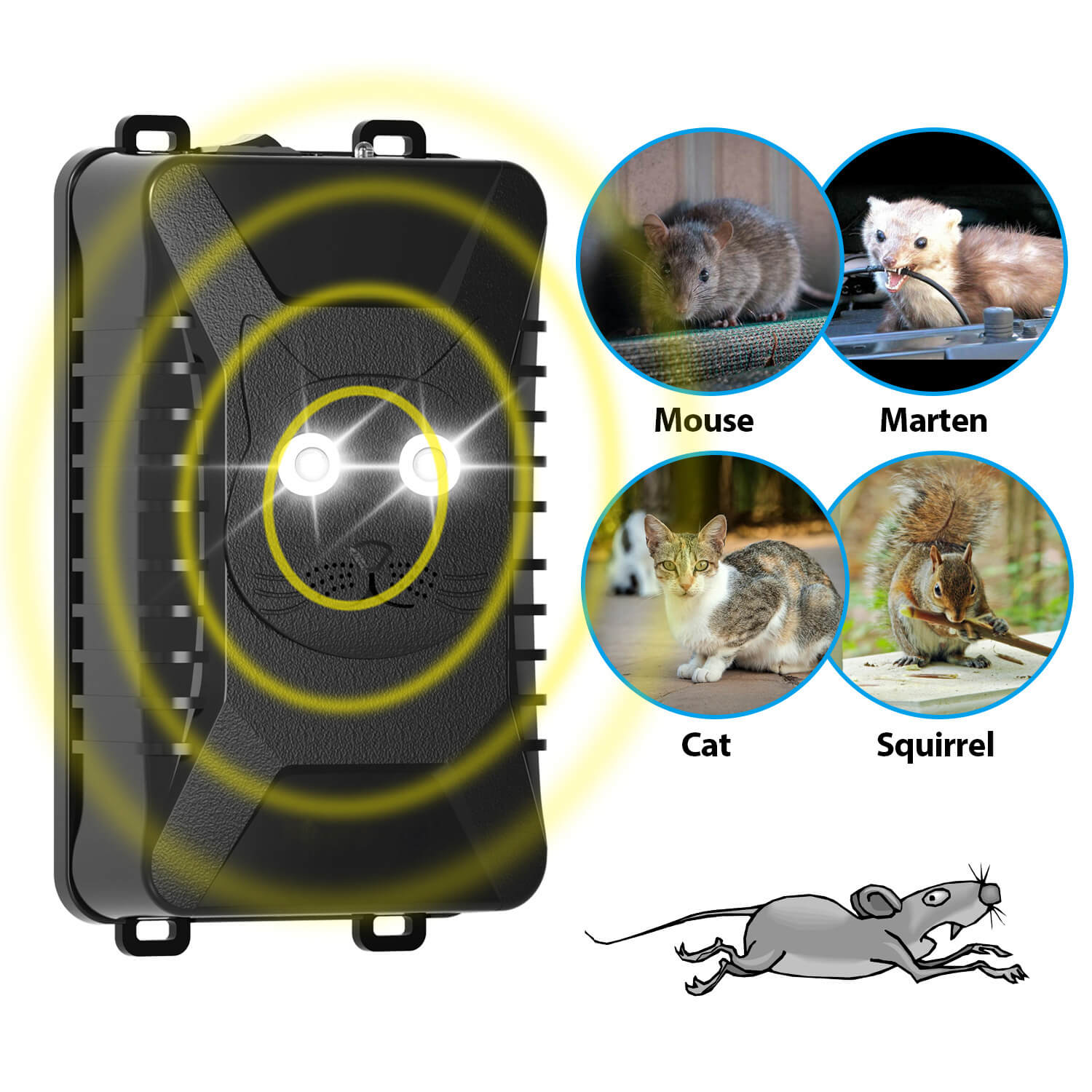 For high efficiency, this battery-operated under hood animal repellent can emit changing ultrasound at frequency 18kHz –36kHz, and emit bright flashes to keep rodent or marten away from your properties, garage, warehouses, or vehicles.
Speak of harmlessness, you can enjoy the all-round protection without using poison or other harmful devices, the emitted changing ultrasound is nearly imperceptible to the human ear prevents animals from getting adapted to the noise.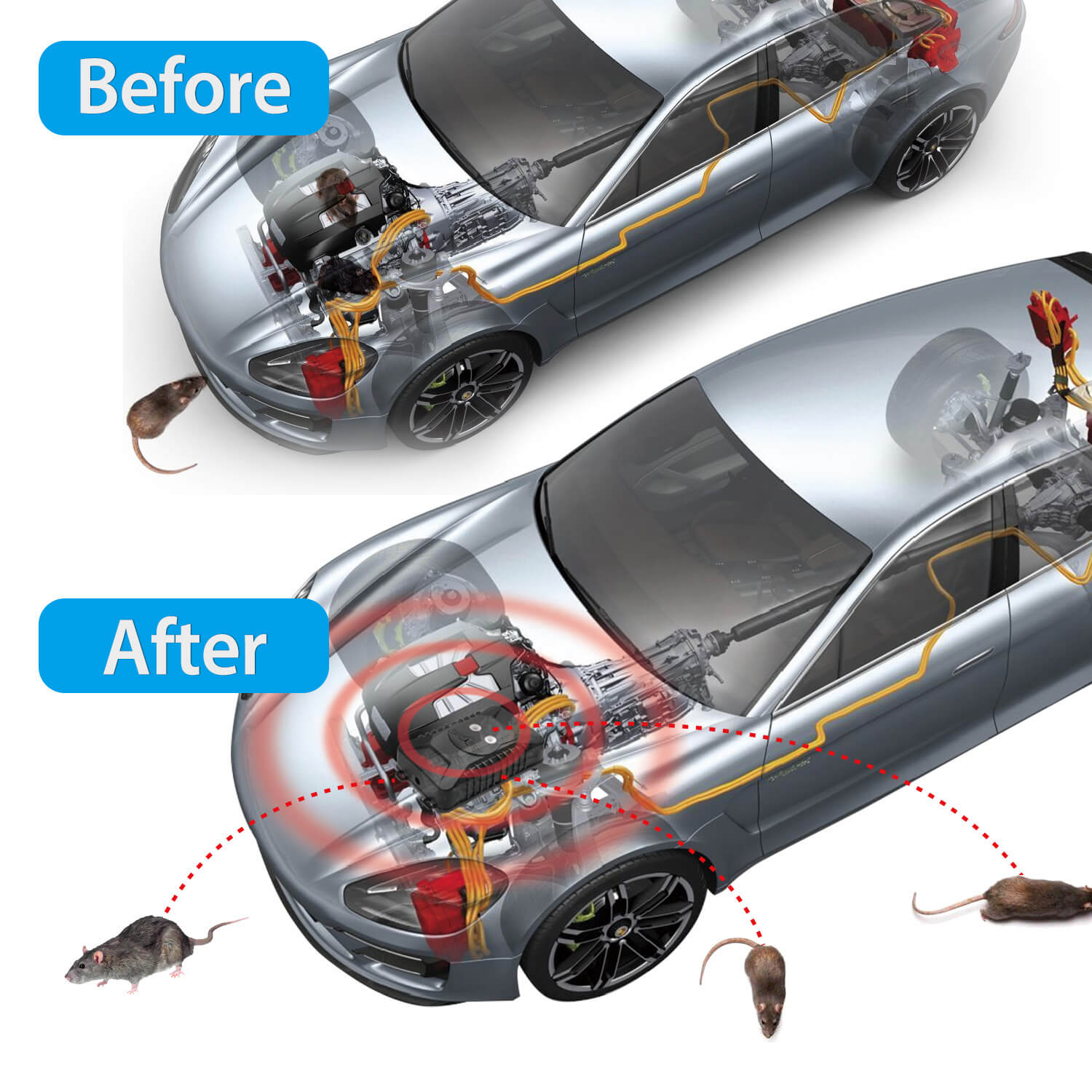 The device includes a vibration sensor, which will switch the device on when the vehicle is stationary. The device will go to standby when detecting a vibration by starting the vehicles.
Working Mode:
White blinding light flash every 2s
Emit 18-36 kHz ultrasonic sound
Red light flashes every 2s
Standby:
Stop to flash white blinding light and emit ultrasound
Red light flashes every 5s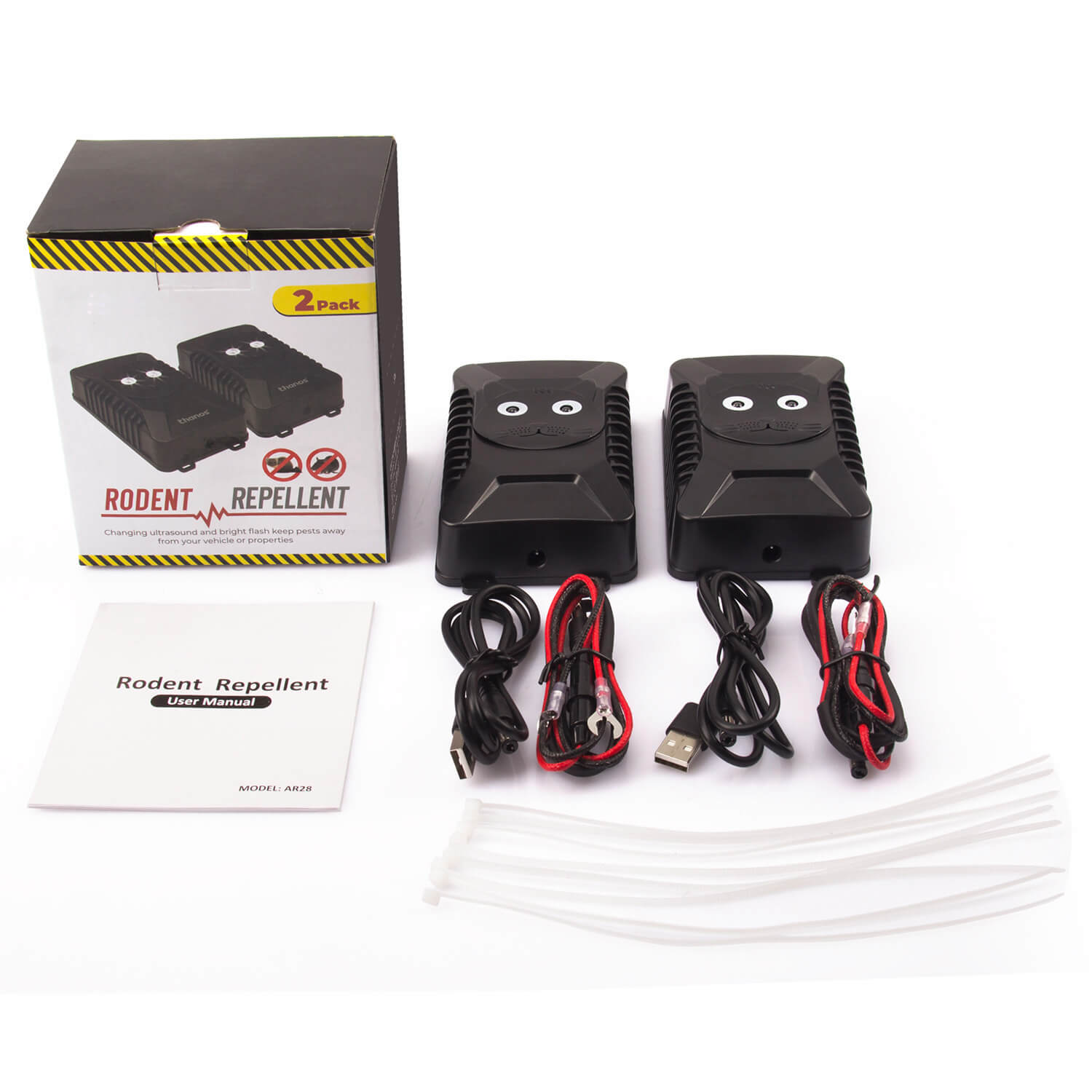 Interested in this item? Just one click to send your inquiry
Note: For multiple products inquiry, or ask other general questions, please send your message via Contact Us page, so that it will be response faster.