Features
Portable fly repellent fan designed for use on tables, desks, and other flat surfaces.
Uses airflow to create a natural barrier against flies and other flying insects.
Can be used both indoors and outdoors, making it perfect for use in homes, offices, and outdoor events.
Designed with a sleek and compact form factor that blends seamlessly into any environment.
Runs on batteries for convenience and portability, with an energy-saving mode to prolong battery life.
Provides a safe and chemical-free alternative to traditional fly repellents, ensuring a healthy and comfortable environment for people and pets.
Product Video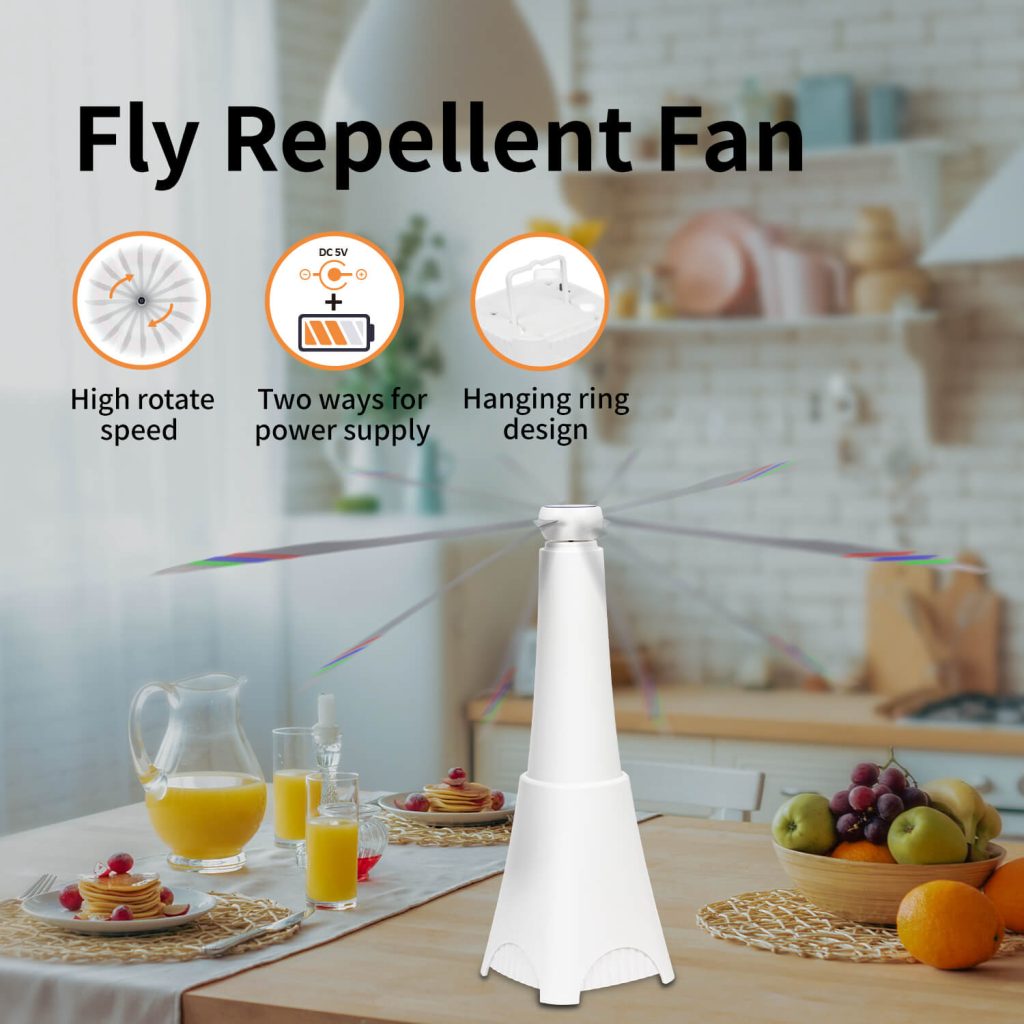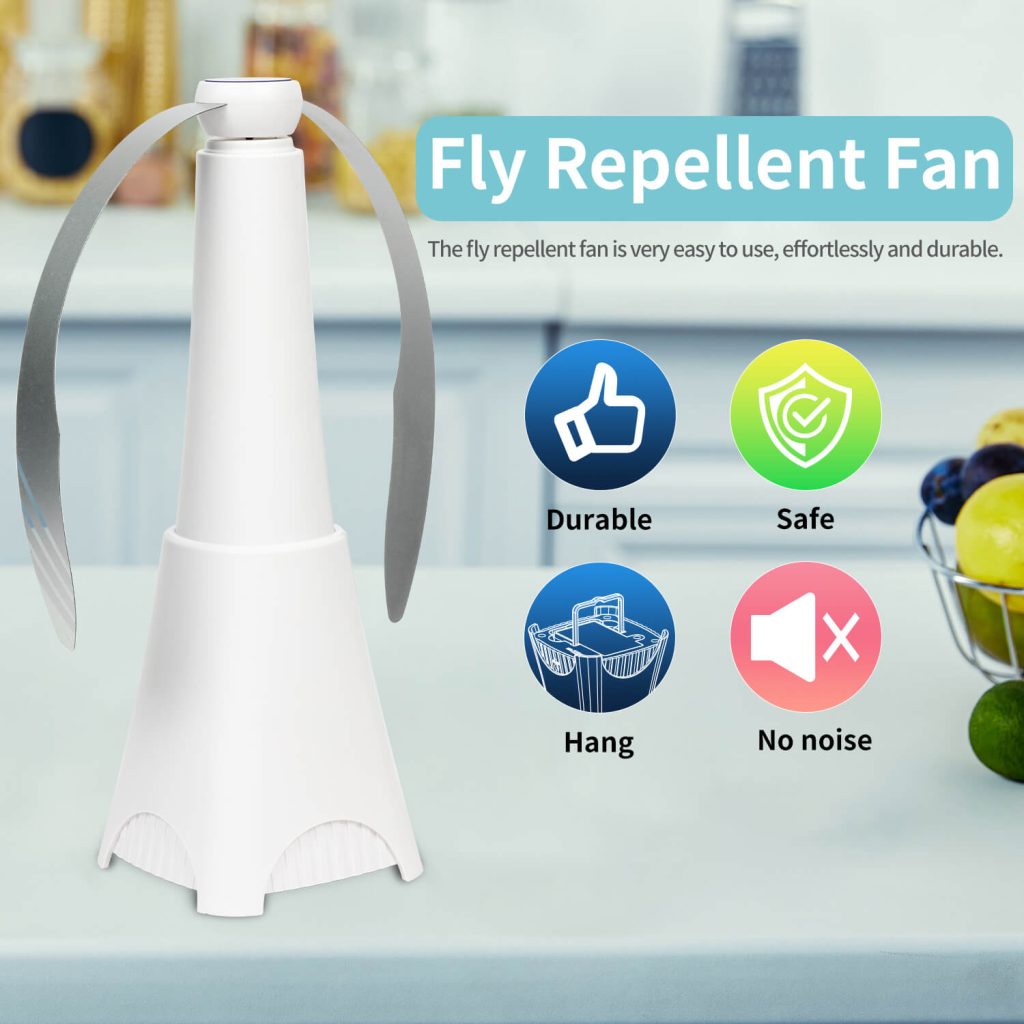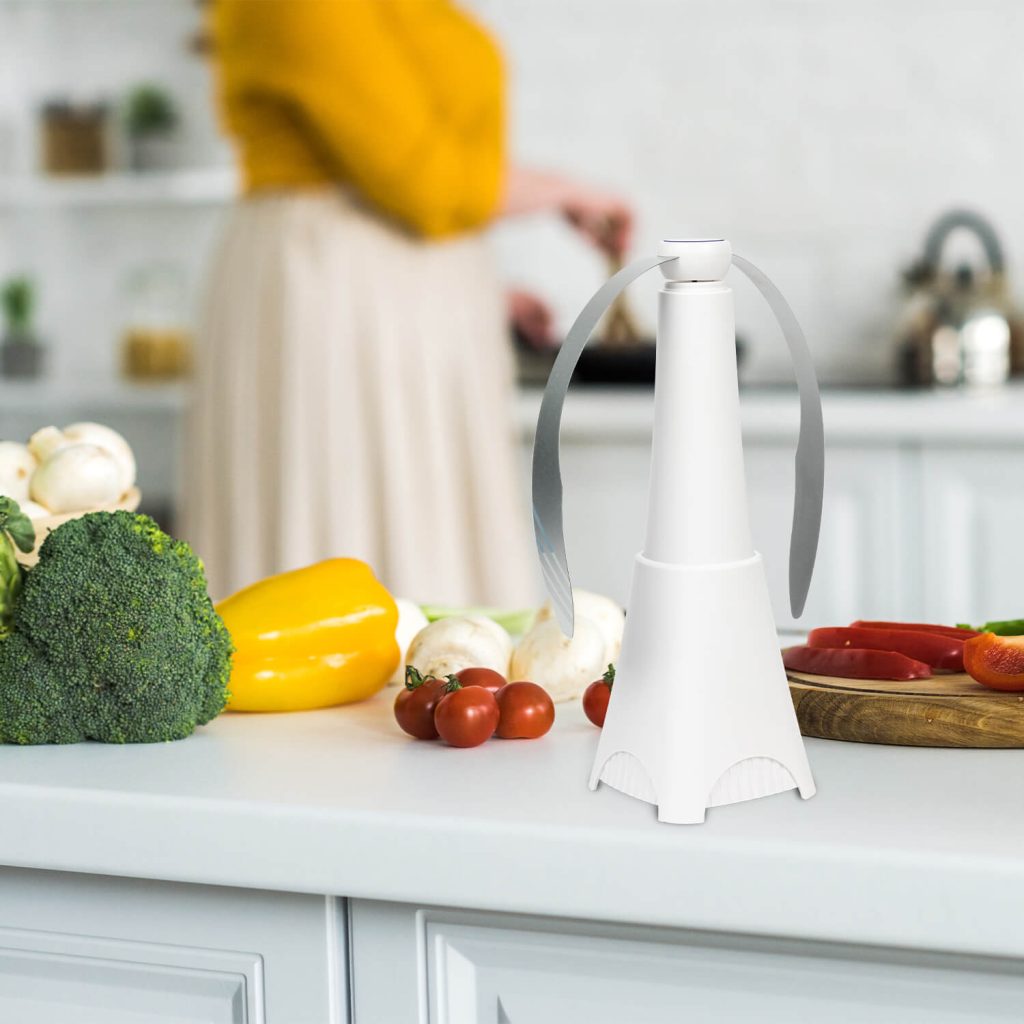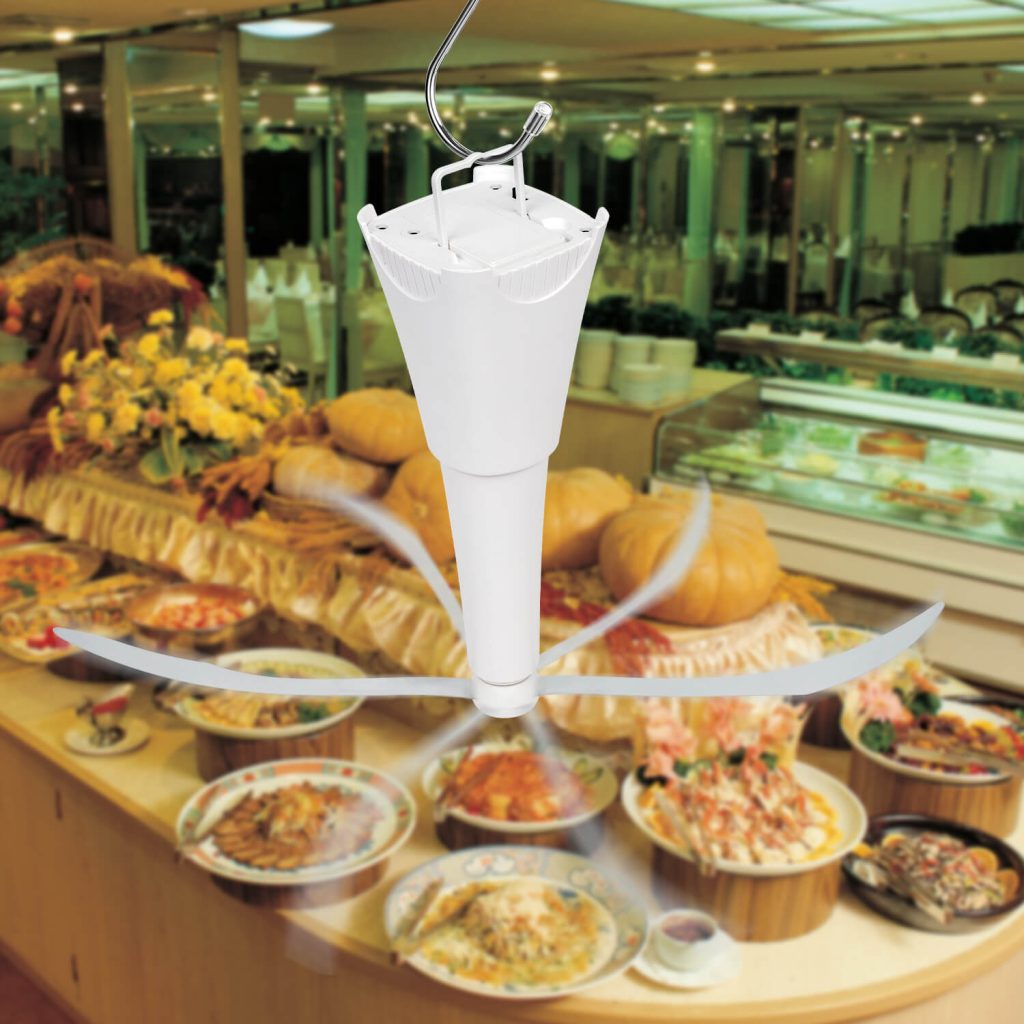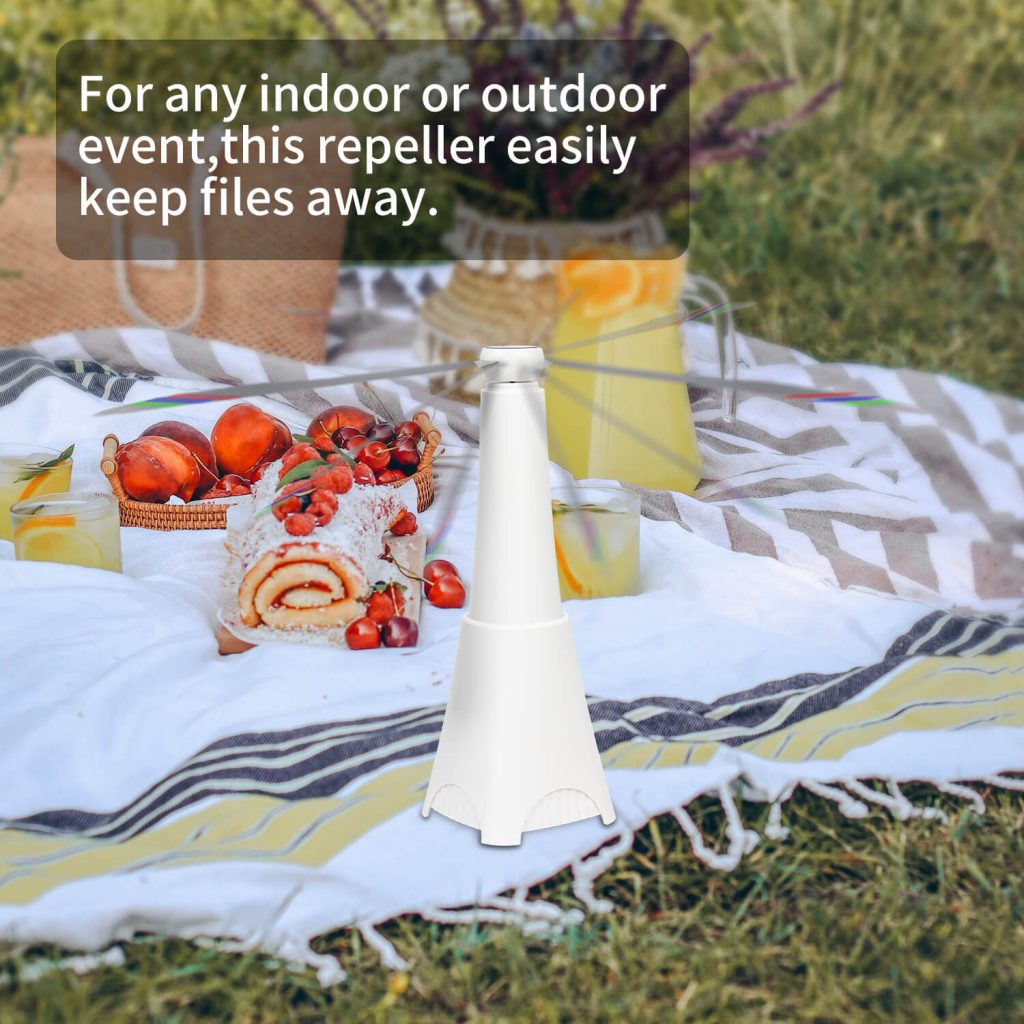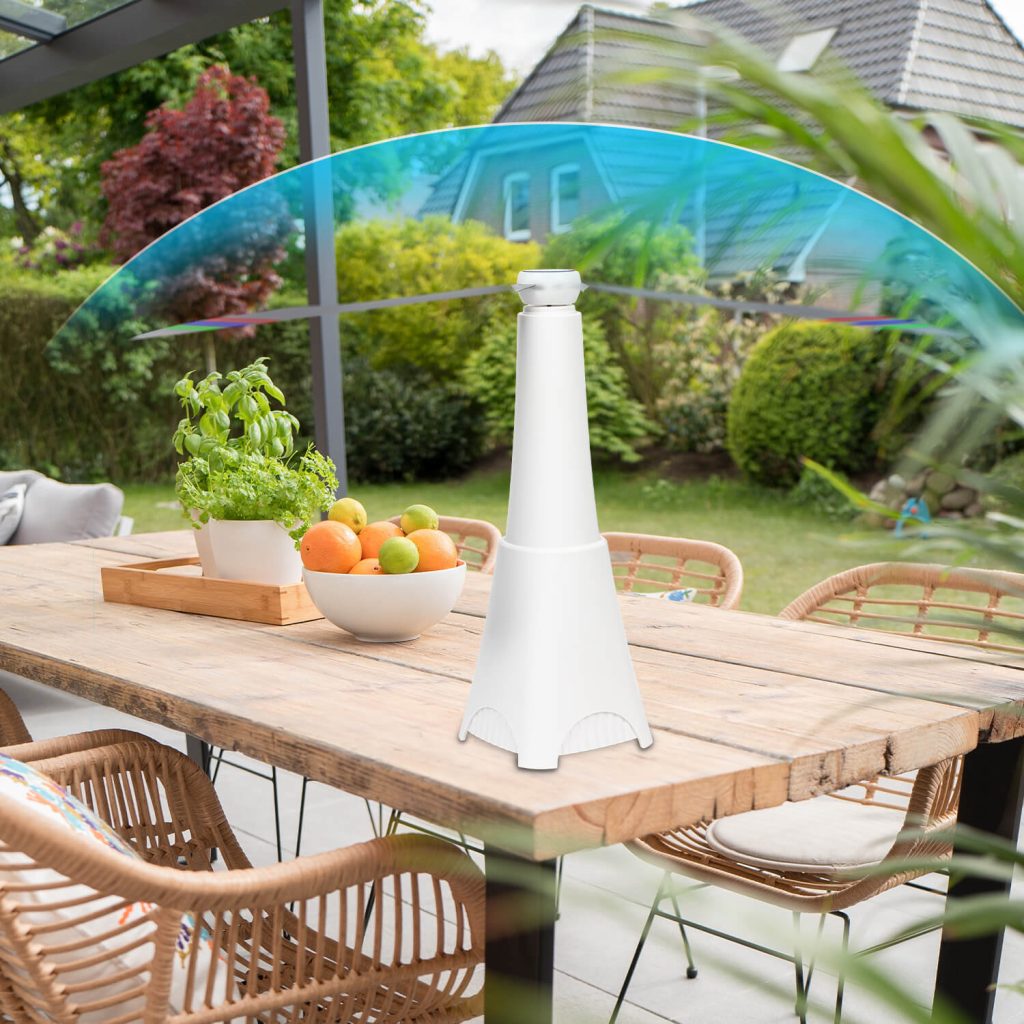 Parameter
Model Number
AR27
Material:
ABS+PVC
Power Supply:
2*AA rechargeable battery
DC 5V
Working Current:
80-100mA
Fan Speed:
200-300 circles/min
Power Consumption:
0.3W
Blade size:
390mm
Interested in this item? Just one click to send your inquiry
Note: For multiple products inquiry, or ask other general questions, please send your message via Contact Us page, so that it will be response faster.