Fly zapper is used to attract the flying insect by black light, such as flies, mosquitoes, moths, and other flying insects, and then electrically charged, high voltage mental grids will electrocute insects.
This zapper can replace bulbs if customers meet bulbs lose or not light, please contact the seller through an email message, we check the mailbox every day, this zapper should be hanger or put on a flat place as you required. Also, this zapper can be used outdoor, but please turn it off when it's rainy because insects can not be attracted on a rainy day, in case a hazard. We suggest that please turn it off in daylight, turn it on in nightlight, which will be longer zapper's lifespan and has a better effect.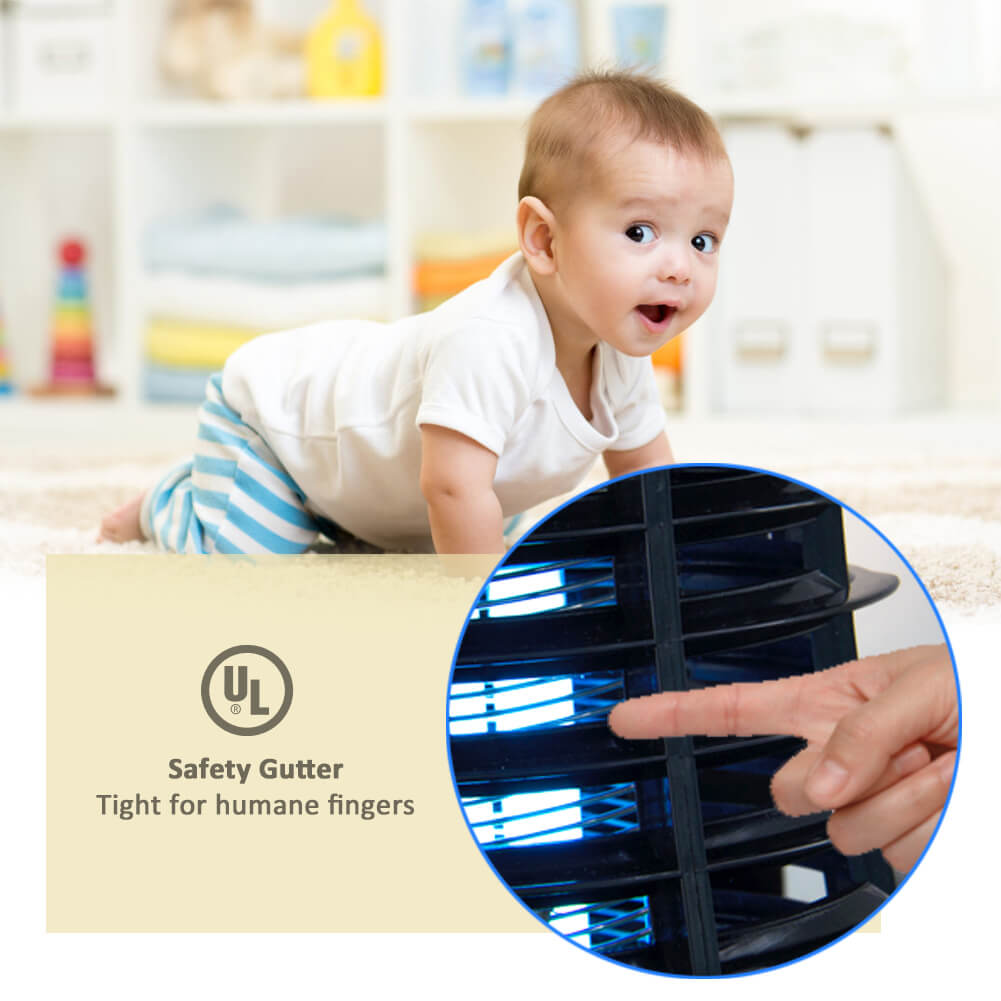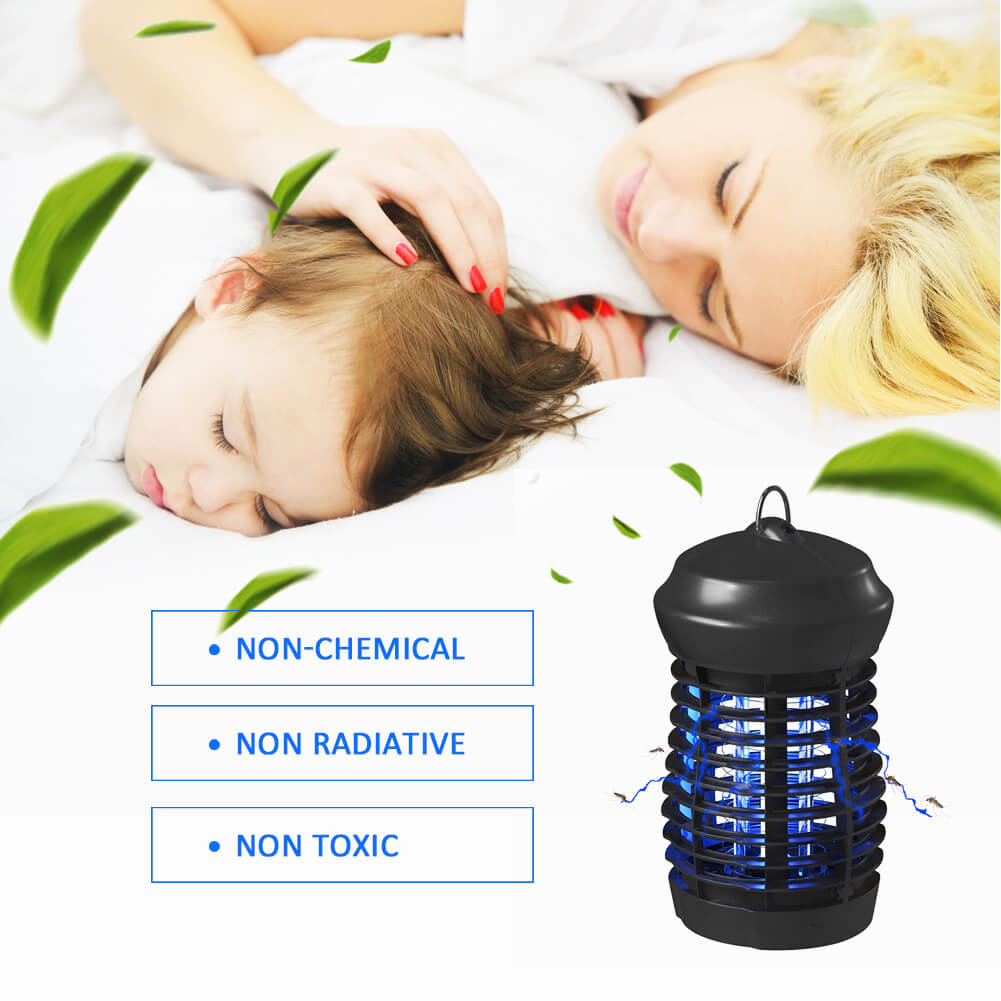 Installation of Fly zapper
1. Before working, ensure the local voltage and frequency is fit for the unit, and earth wire works.
2. Hang or place the unit where children can't reach, appro.0.8M~1.5M above the ground.
3. Plug the unit into the lower socket of a 110V-AC wall outlet.
4. Cut off the power supply before cleaning and repairing the unit.
5. Use brush (included) to clean the metal grid and dump the bodies of insects on the collection tray every week.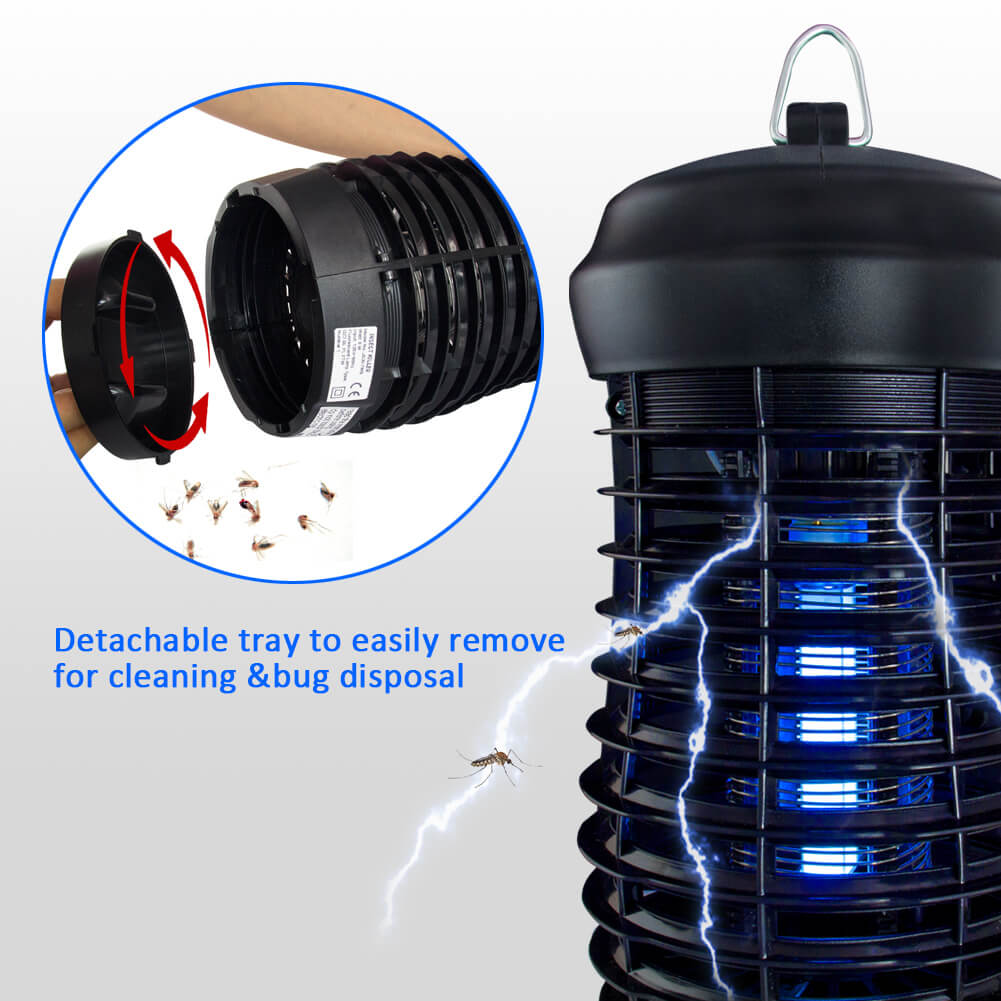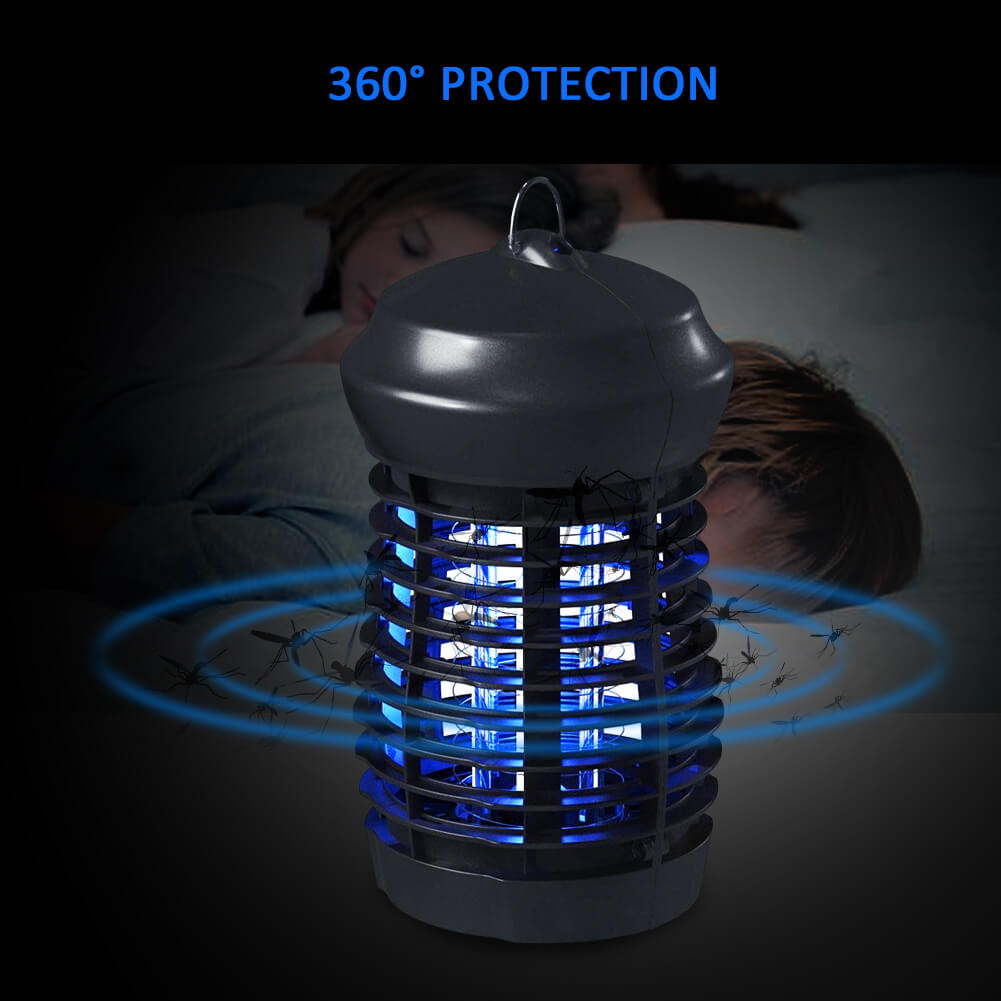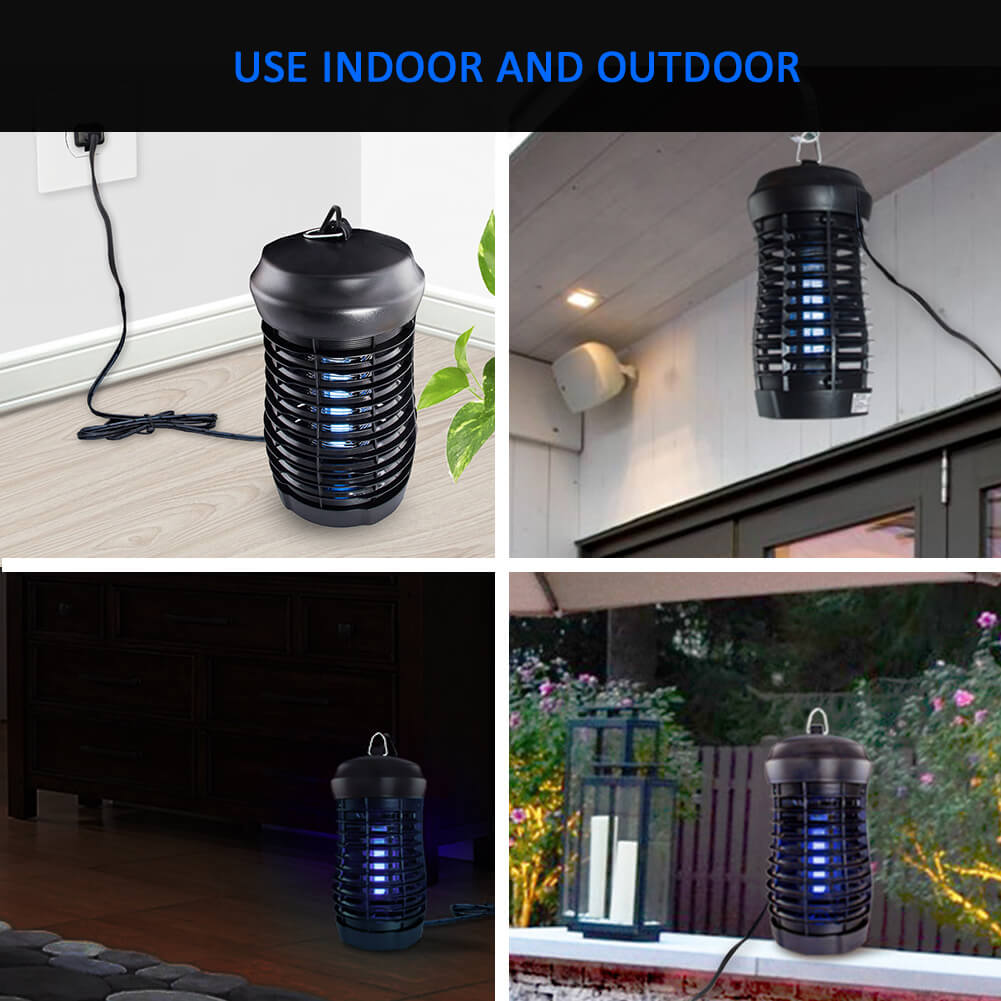 | | |
| --- | --- |
| Model No. | JS30-7WB |
| Casing Material | ABS (Anti-UV) |
| Power Supply | AC Charging |
| Input Voltage | 120V, 60Hz |
| Wattage | 7W |
| Wavelength | 365 nm UVA light |
| Grid Voltage | 800V-1000V |
| Coverage | 215 sq. ft. (20 sq. m.) |
| Package | Color box (Customized acceptable) |
| Color box size | 139*139*275mm |
| Carton size | 718*577*288mm |
| Qty. per carton | 20PCS |
| N. W. per carton | 9.5KG |
| G. W. per carton | 13.5KG |
Click here to find other bug zapper product