With the newest upgraded photocatalyst technology, this indoor mosquito killer can attract mosquitoes into the lamp effectively through the strong phototaxis and thermotaxis of mosquitoes and extra built-in bait, then kills the mosquitoes or the bugs by the high voltage.
Easy to carry and use indoor, just plug into the socket, this mini mosquito killer can kills mosquitoes and flies effectively.
No chemicals, no fumes, non-toxic,100% Safe for children, family, and pets.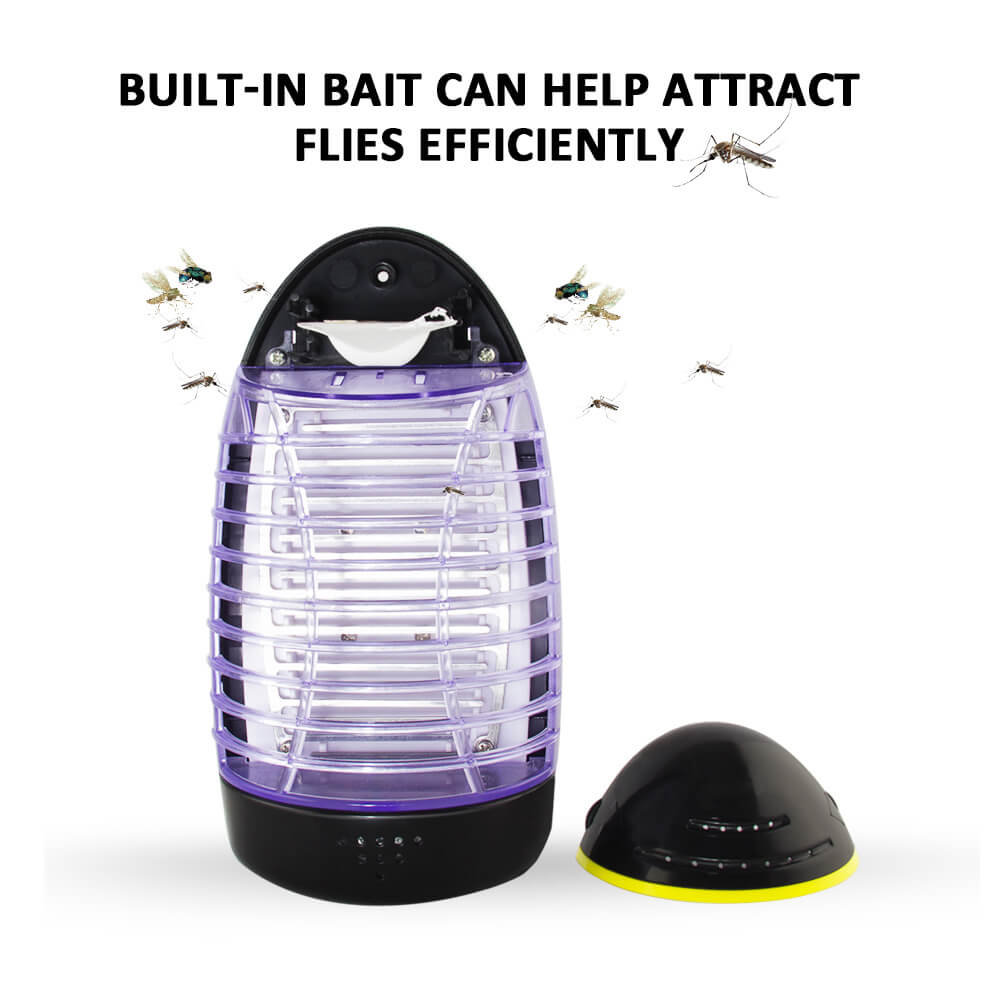 Installation of indoor mosquito killer
1. Before working, ensure the local voltage and frequency is fit for the unit, and earth wire works.
2. Place the bait as the following steps, the odor will last for 30 days.
3. Plug the unit into the lower socket of a 110V-AC wall outlet.
4. Keep windows and doors close then light out while using.
5. Cut off the power supply before cleaning and repairing the unit.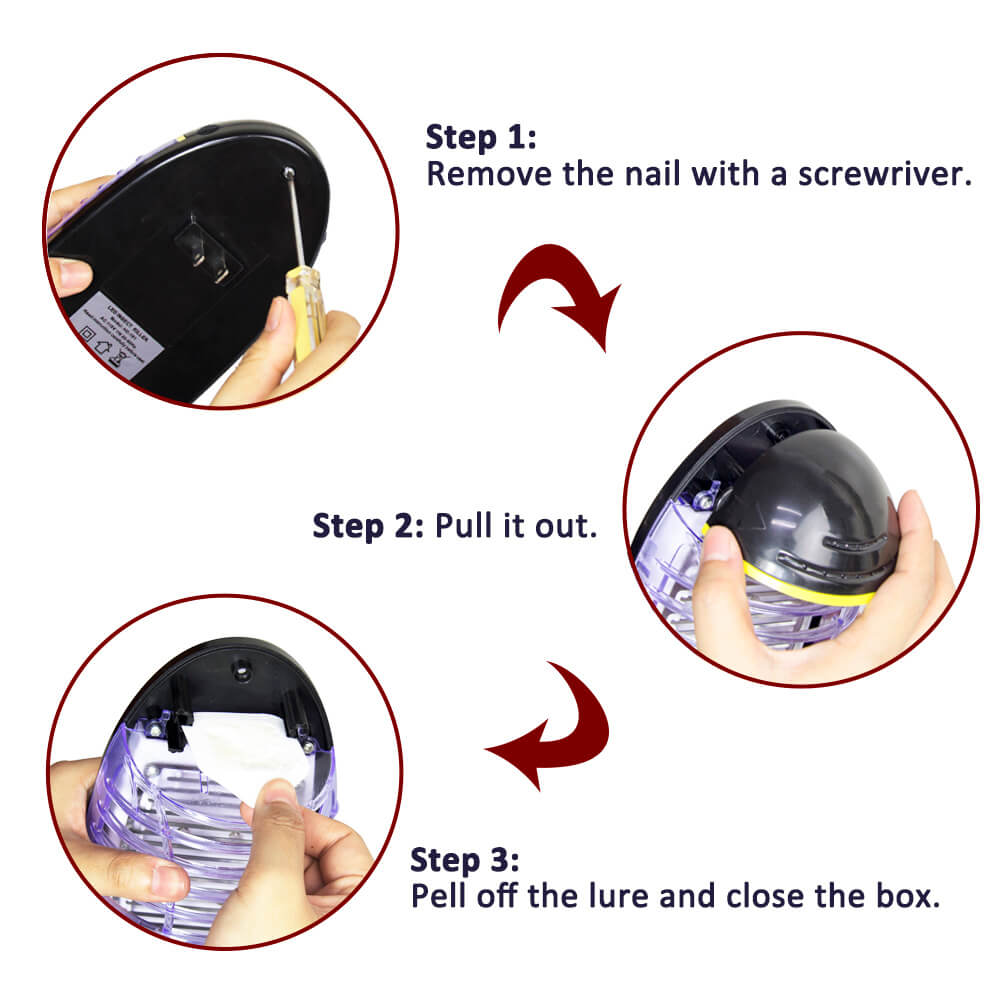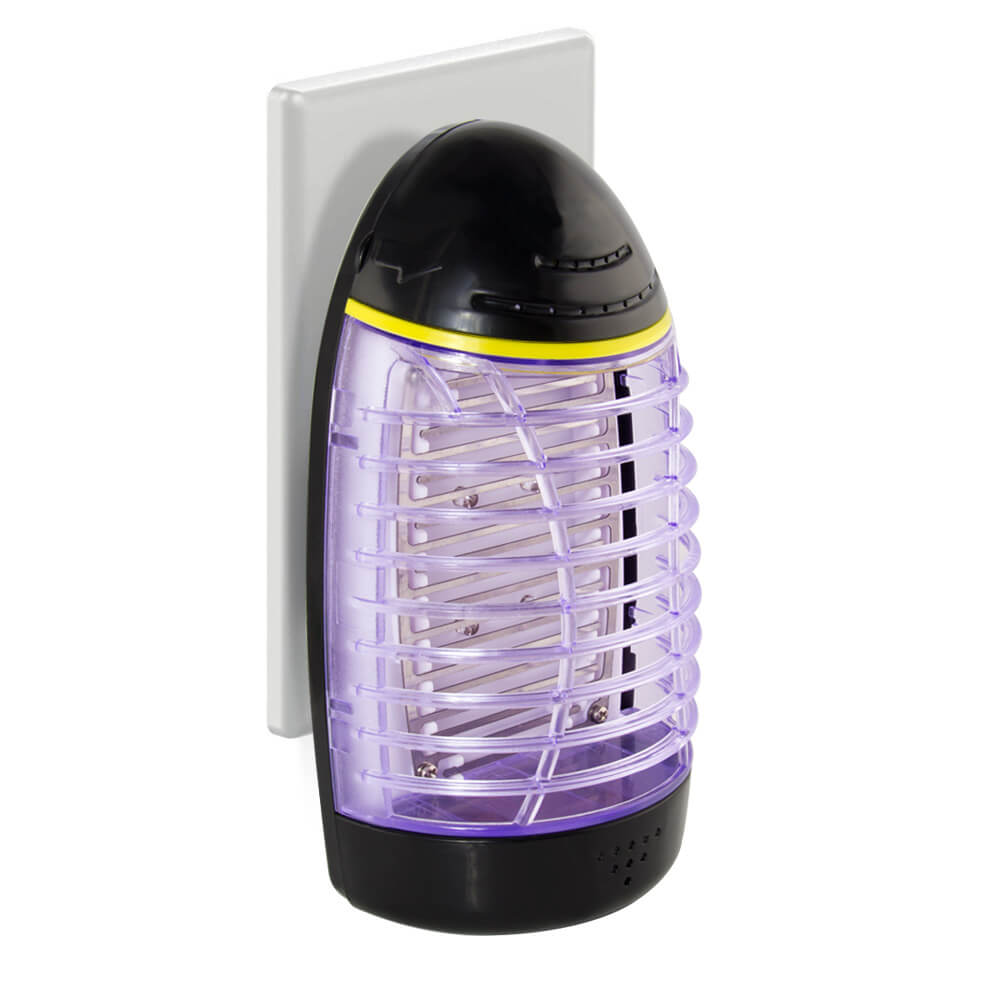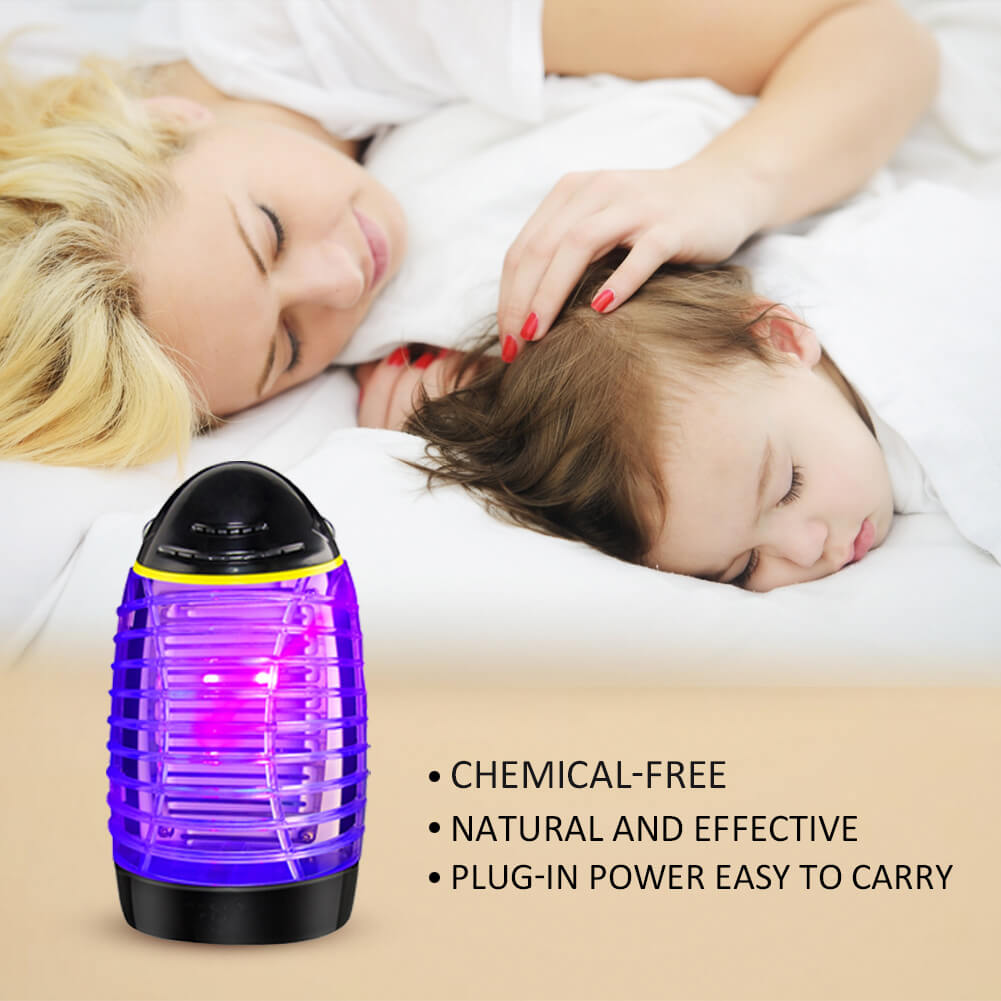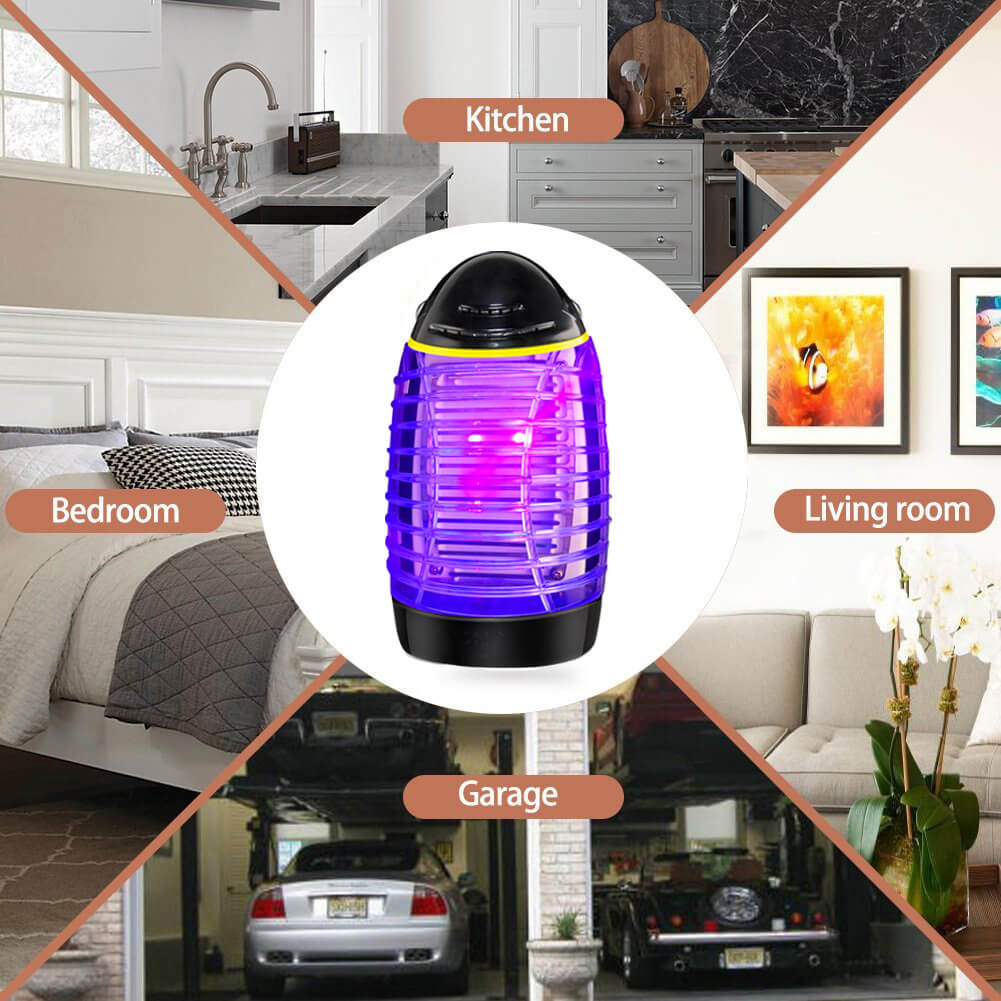 | | |
| --- | --- |
| Model No. | HC-101 |
| Casing Material | ABS (Anti-UV) |
| Power Supply | AC Charging |
| Input Voltage | 110V |
| Wavelength | 365 nm UVA light |
| Grid Voltage | 1200V |
| Coverage | 108 sq. ft. (10 sq. m.) |
| Package | Color box (Customized acceptable) |
| Color box size | 115*110*205mm |
| Carton size | 545*410*235mm |
| Qty. per carton | 20 PCS |
| N. W. per carton | 4.44KG |
| G. W. per carton | 5.9KG |
Click here to find other bug zapper product