The plug-in indoor mosquito killer is the easiest and safest way to rid any premises of insects. UV LED emit light, attracting bugs to kill them in seconds with high voltage.
The indoor mosquito killer is of small size, makes no noise, no smell, is odor-free, and has no chemicals. Great for kitchens, cafes, and hospitals.
It can be simply plugged into a power socket to protect your space. The bug collection tray is easily cleaned without any problems, using the provided brush.
Fly zapper kills bugs with electricity — there are no chemicals in the air, so it's totally safe for people and pets. It can also be used in areas where pesticides can't be sprayed.
Our insect killer for home, office or travel is made of odorless non-toxic materials approved by RoHS and REACH. It's also very durable, so it will serve you for a long time.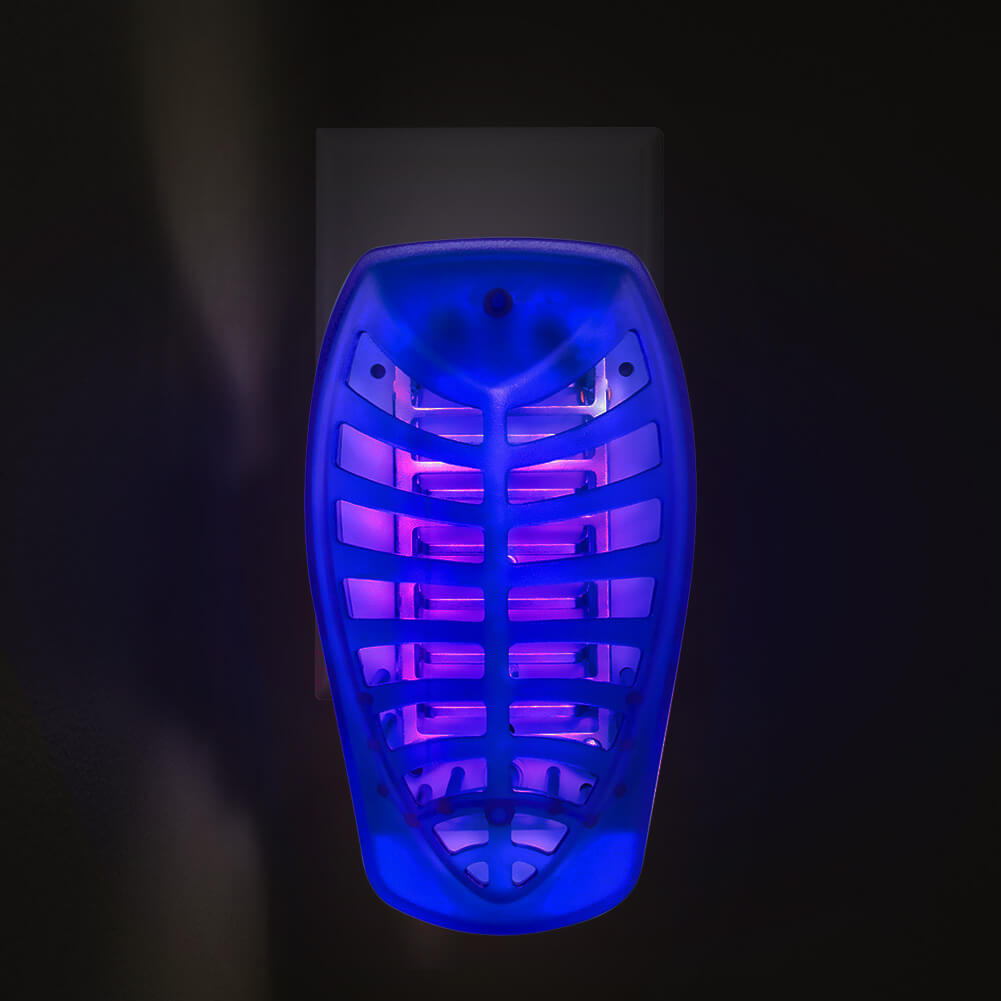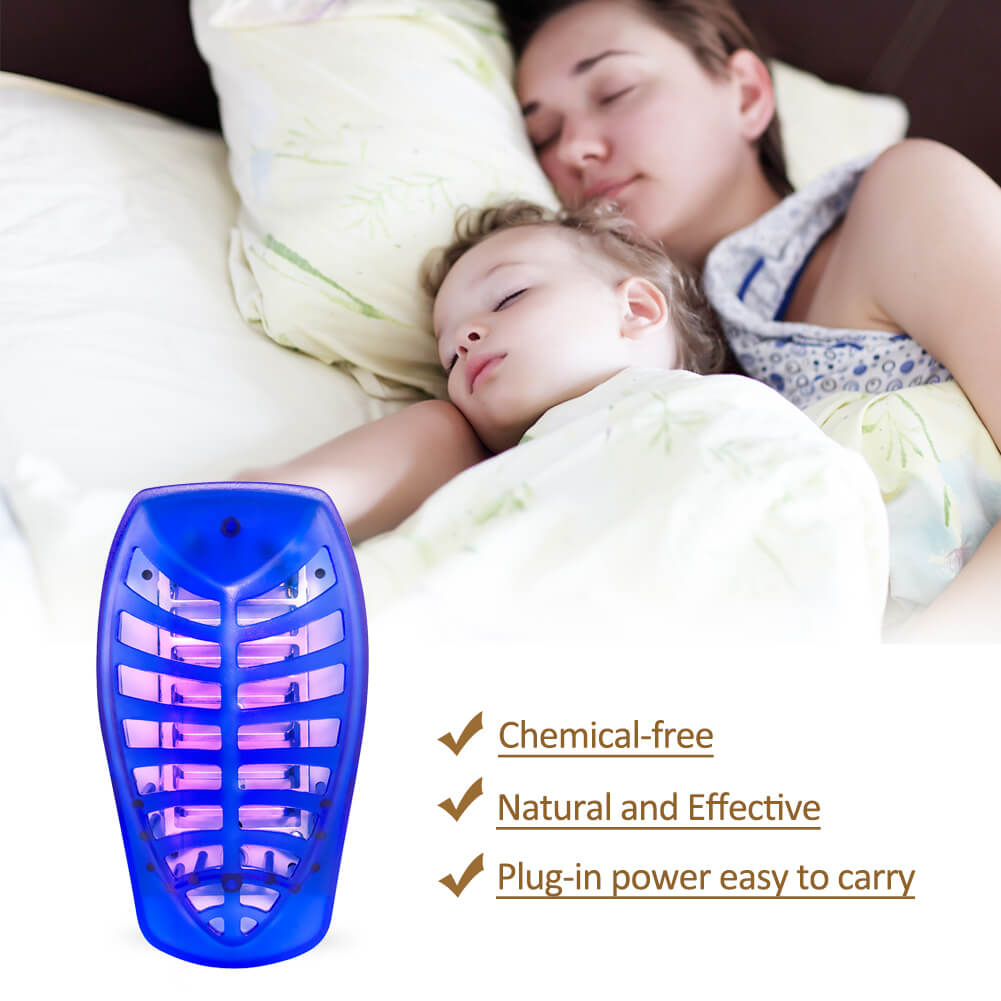 Installation of mosquito killer
1. Before working, ensure the local voltage and frequency is fit for the unit, and earth wire works.
2. Plug the unit into the lower socket of a 110V-AC wall outlet.
3. Keep windows and doors close then light out while using.
4. Clean the collection tray as following shown.
5. Cut off the power supply before cleaning and repairing the unit.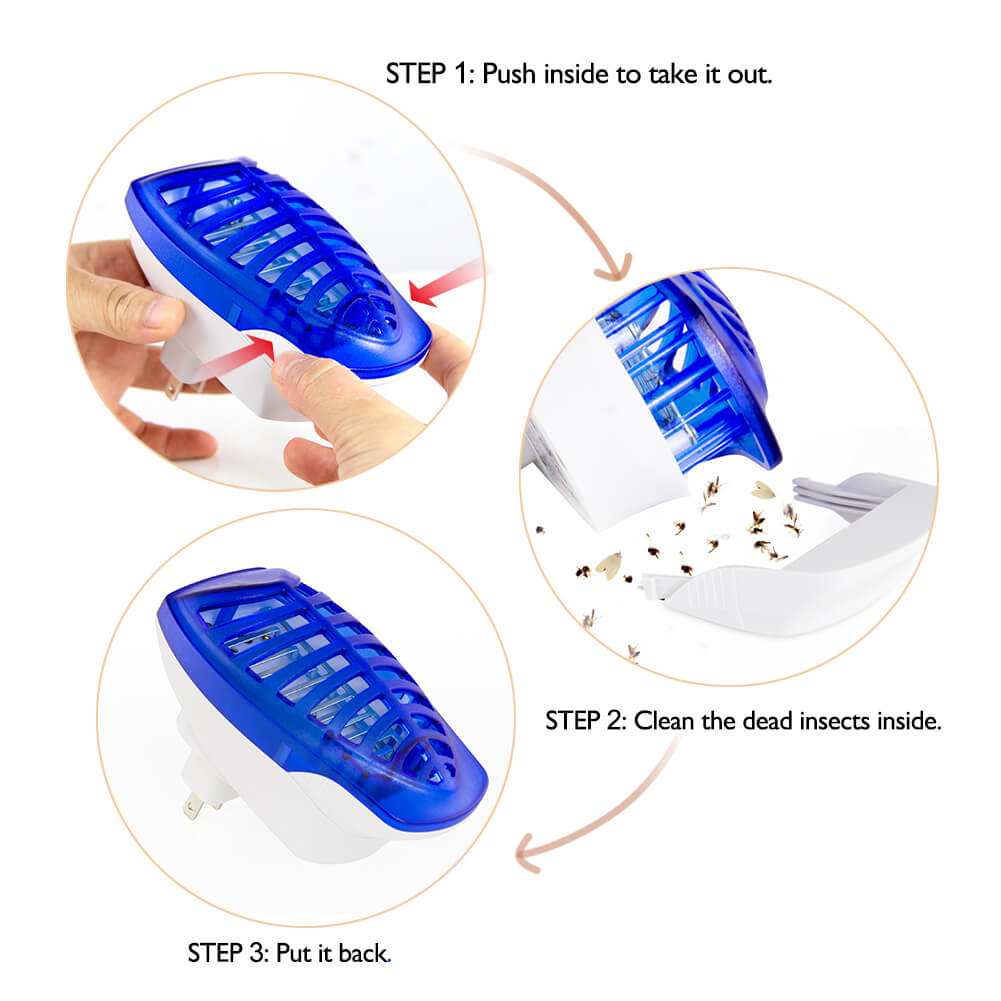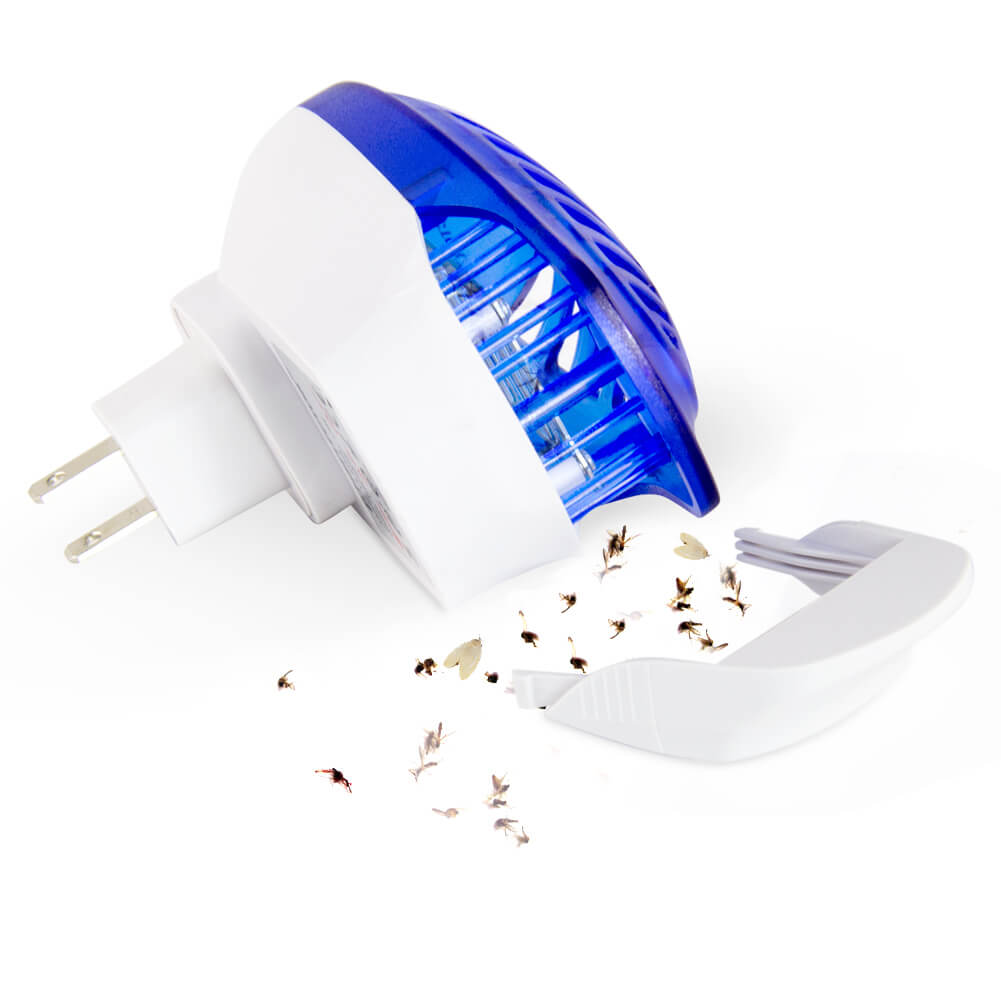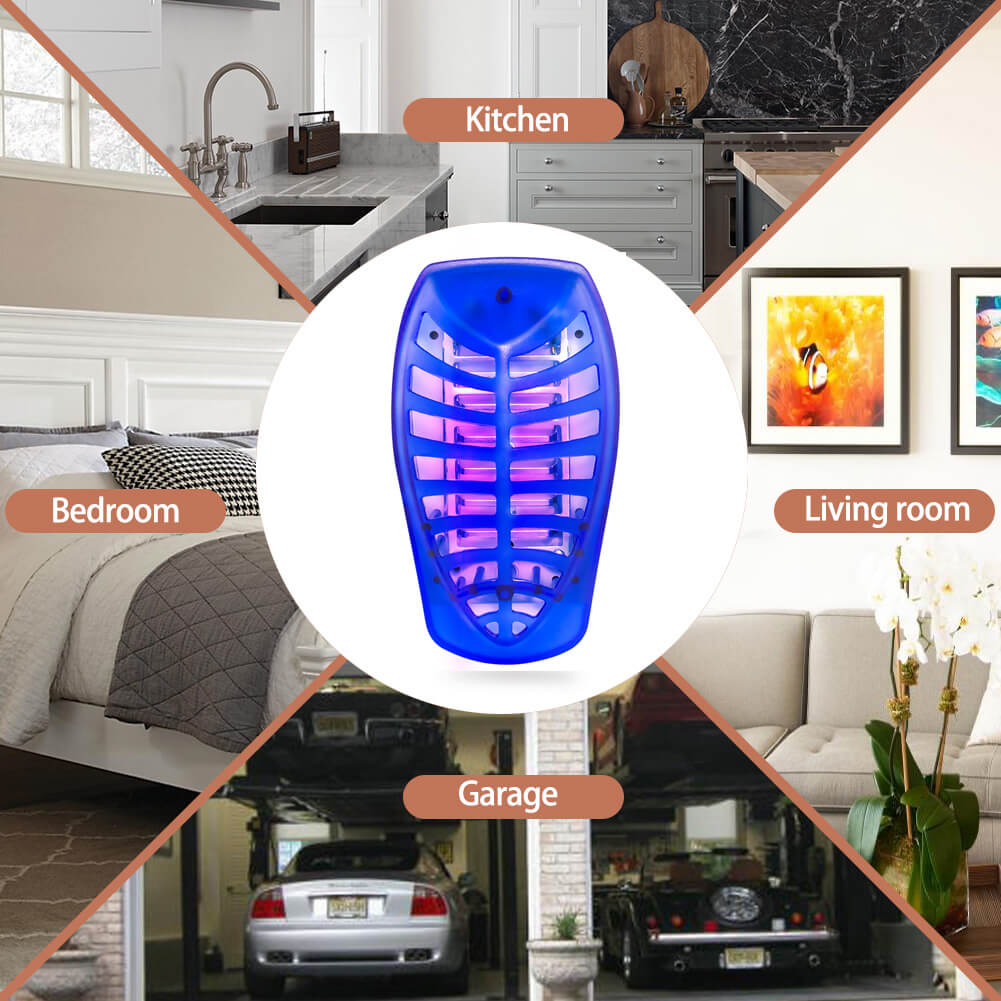 | | |
| --- | --- |
| Model No. | VL4WA |
| Casing Material | ABS (Anti-UV) |
| Power Supply | AC Charging |
| Input Voltage | 110V |
| Wattage | 4W |
| Wavelength | 365 nm UVA light |
| Grid Voltage | 800V-1000V |
| Coverage | 175 sq. ft. ( 16 sq. m.) |
| Package | Color box (Customized acceptable) |
| Color box size | 132*77*110mm |
| Carton size | 413x319x455mm |
| Quantity per carton | 48 PCS |
| Net weight per carton | 6.8KG |
| Gross weight per carton | 8.5KG |
Click here to find other bug zapper product