Features
Humane animal repeller: Repels animals without harming them using ultrasonic sound waves that are inaudible to humans.
Easy to install: Simply attach the repeller to the inside of the car hood with the included zip ties and turn it on.
Wide coverage area: The repeller covers up to 300 square feet, providing protection for the entire engine compartment.
Three operated ways:

1) Powered by 4 AA batteries
2) Connected to the vehicle battery with the included DC cable
3) Connected to electric power with the included USB cable

Vibration sensor: Automatically switches on/off when detecting a signal from the vehicle starting/stopping.
Effective against multiple animals: Repels a wide range of animals, including mice, rats, squirrels, raccoons, and more.
Waterproof design: The repeller is built to withstand harsh weather conditions and can be used in any season.
Energy-saving mode: Only uses 0.1W of power while releasing ultrasonic sound waves and white light.
Built-in fuse: Protects the unit from over current.
Safe for humans and pets: The ultrasonic sound waves emitted by the repeller are safe for humans and pets, making it a safe and humane alternative to traditional animal control methods.
Durable construction: Made with high-quality materials, the repeller is built to last and provide long-term protection for your vehicle.
Peace of mind: Protects your car from costly damage caused by animals and provides peace of mind knowing that your engine is safe and secure.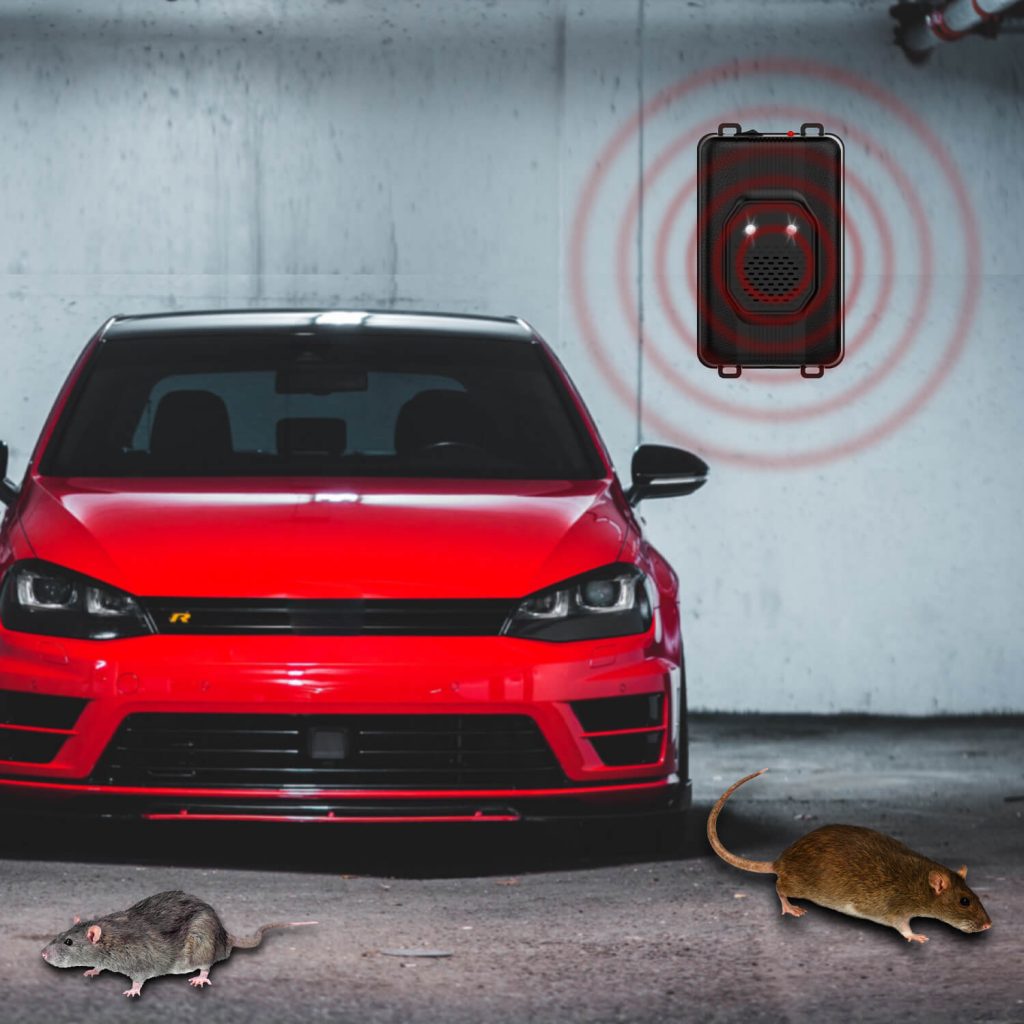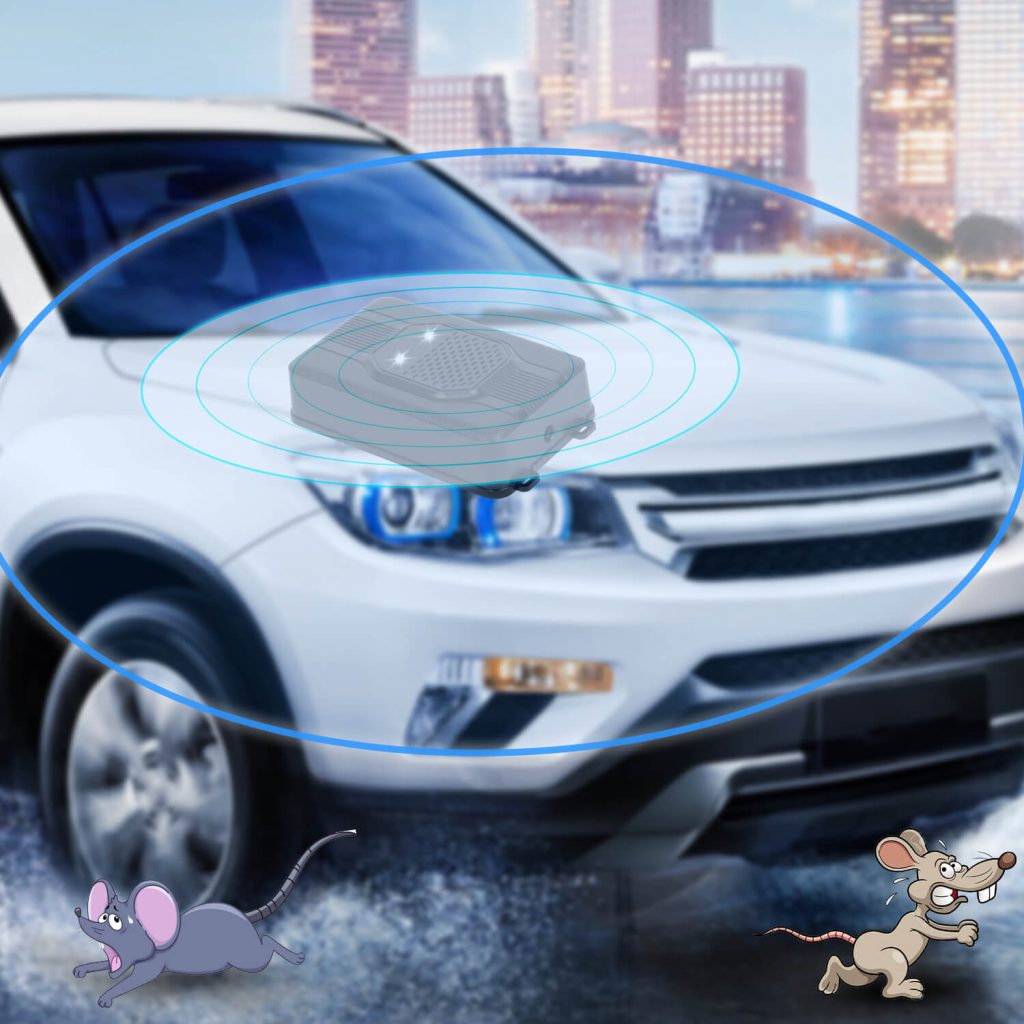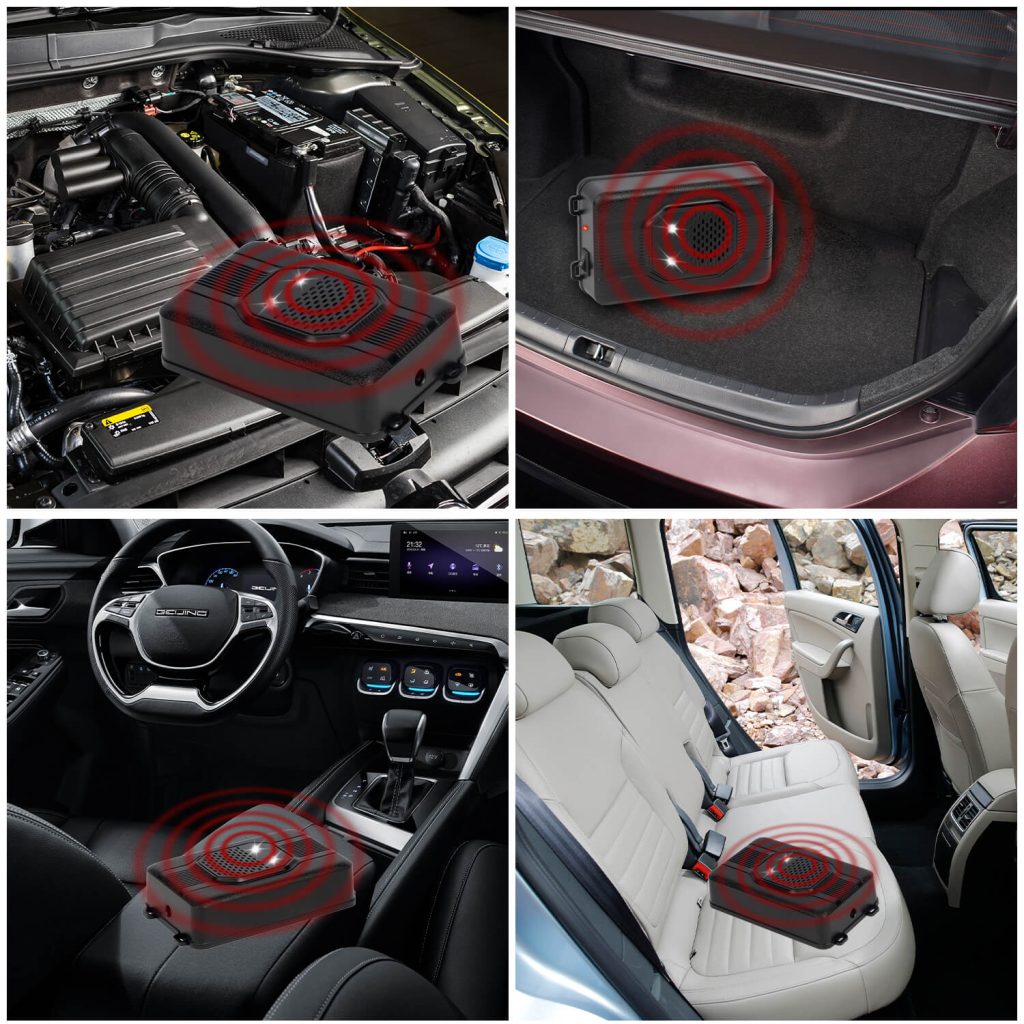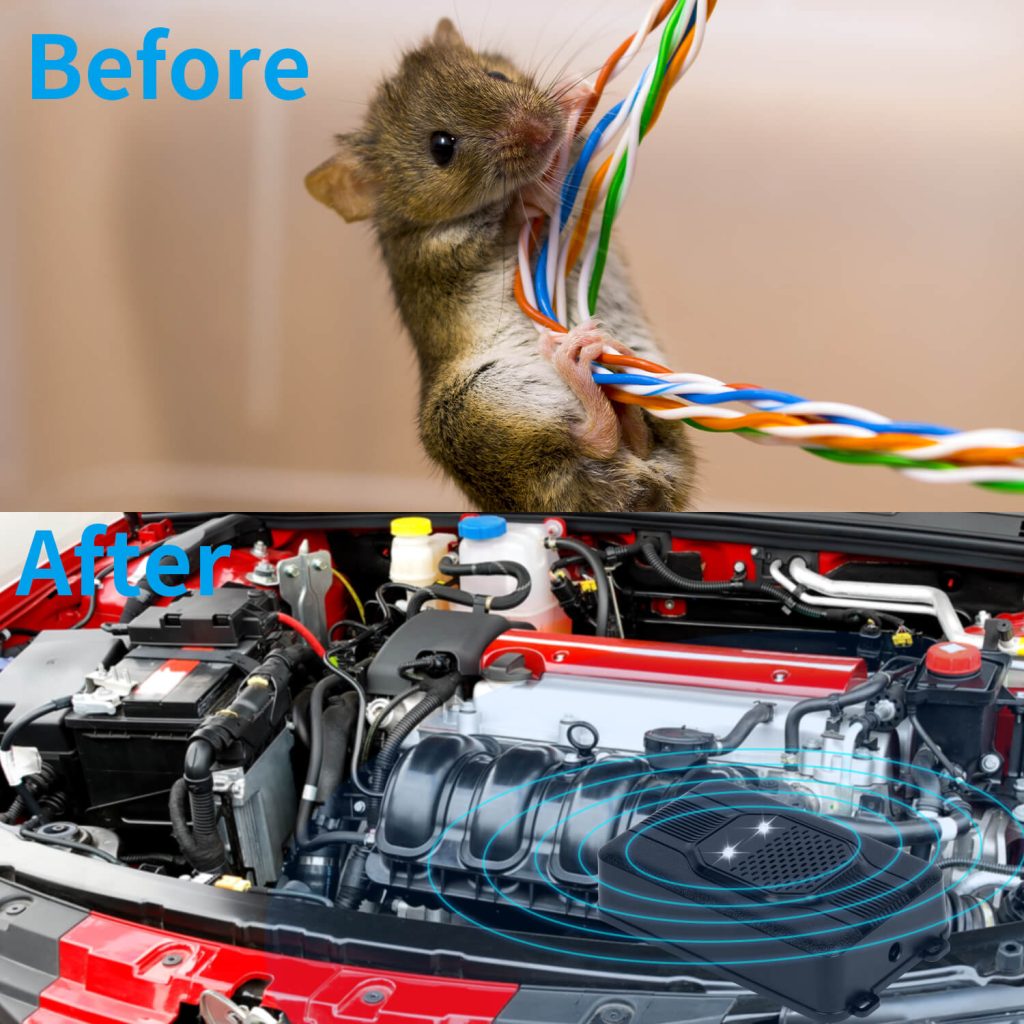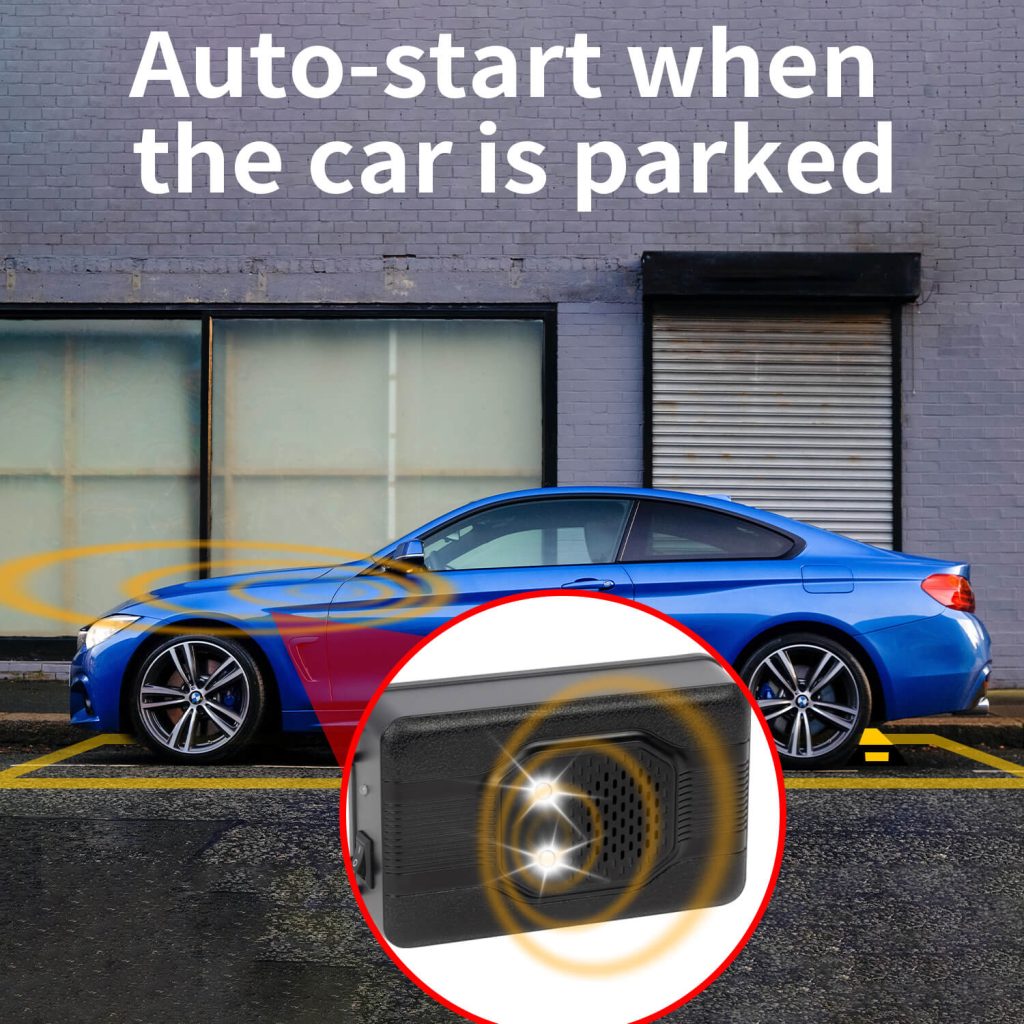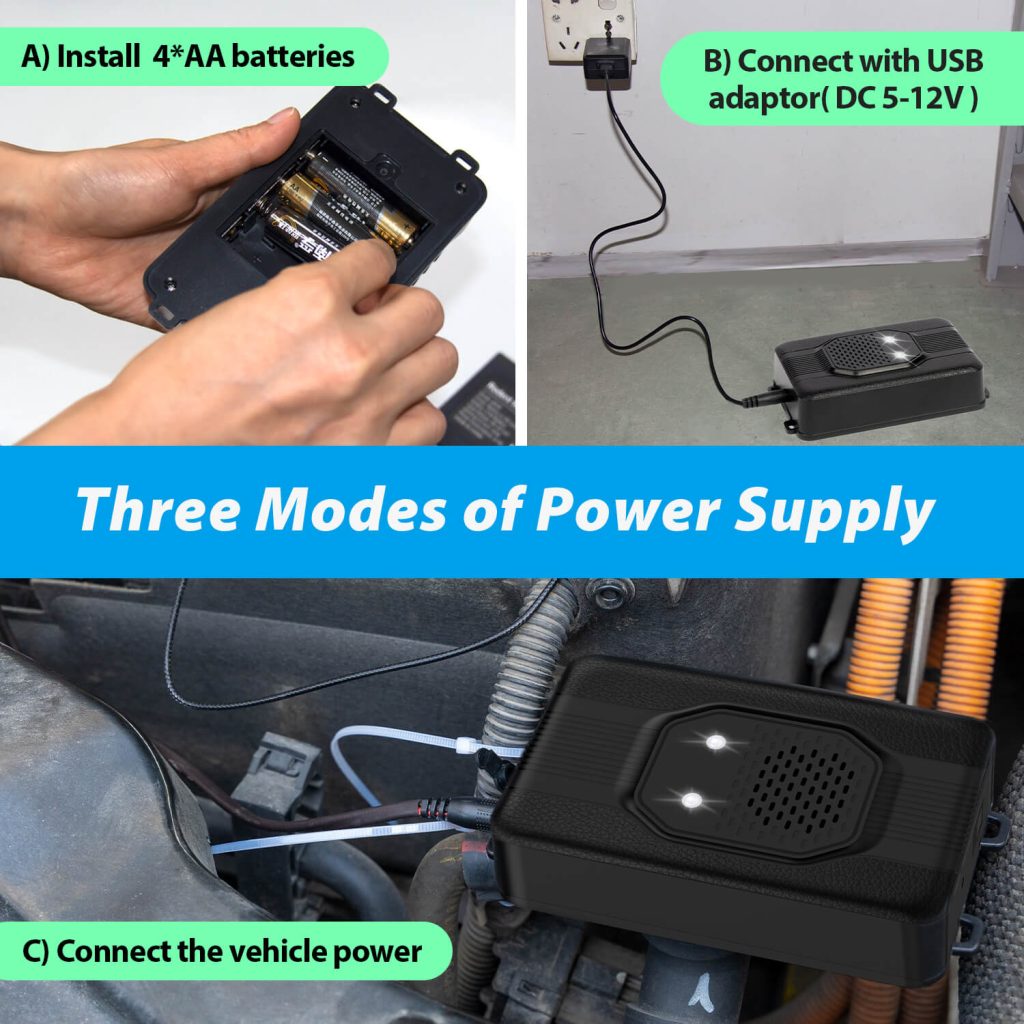 Parameter
Product Name
Battery Operated Under Hood Animal Repellent
Model
AR28C
Material
ABS
Working Voltage/Current
12V/50-5mA
Input Voltage
110-220V
Power Supply
--4*AA Batteries
--DC 5-12V Vehicle
--Power DC12V Adaptor
Effective Range
*
Ultrasonic Frequency
18-36kHz
DB Value
110dB
N.Weight
138g
Dim(cm)
7.5* 13*3.4cm (L*W*H)
QTY Per 20' FCL
39,312pcs
Interested in this item? Just one click to send your inquiry
Note: For multiple products inquiry, or ask other general questions, please send your message via Contact Us page, so that it will be response faster.