Scarecrow Sprinkler, Outdoor Water Blaster Animal Repeller is a motion-activated water sprinkler, equipped with an advanced animal detection technology, which ensures accurate and quick activation to repel animals as soon as it enters. A powerful yet harmless jet of water gets sprayed as soon as it detects an animal invading your property. Scares away all animals, such as cats, dogs, squirrels, skunks, deer, wild animals, birds, etc.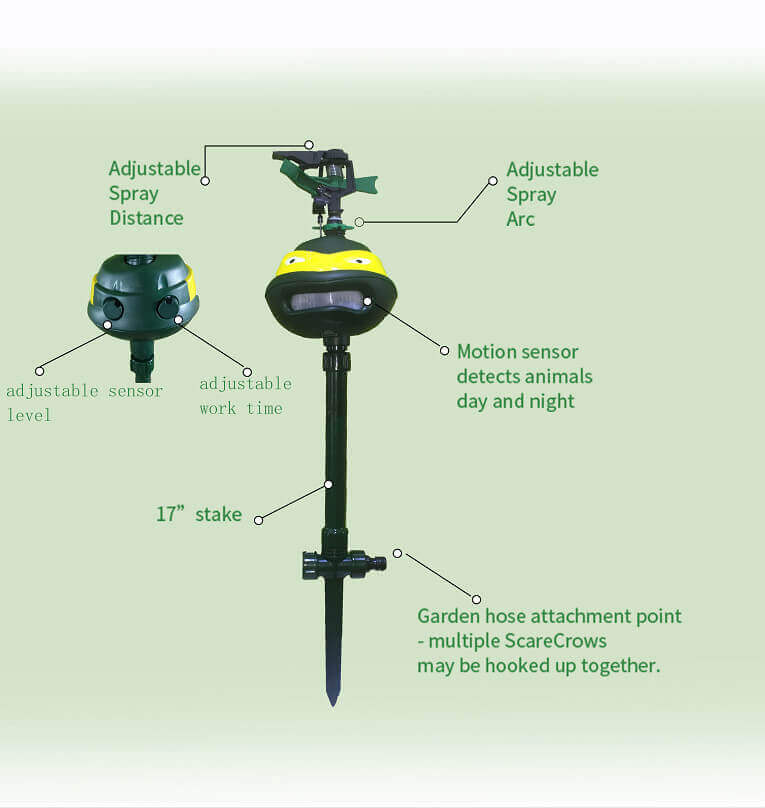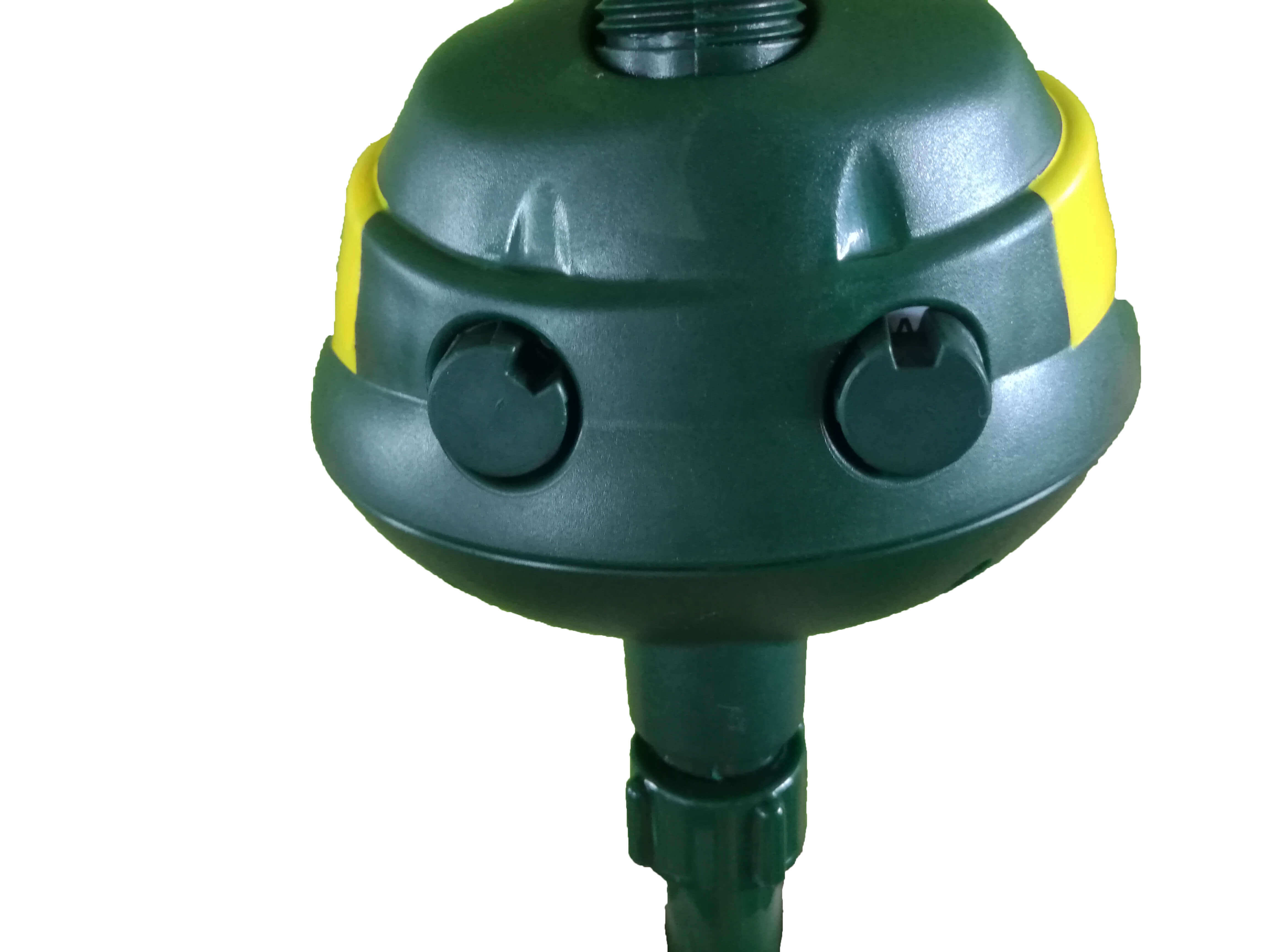 Installation of scarecrow sprinkler
1. Before installation, please open the battery cover and install a 9V alkaline battery( not included).
2. Test the sensor( dry test) and choose work modes (day, night, always)
2.1 Turn the sensitivity dial to 5 and wave hands in front of the sensor lens.
2.2 Hear the internal water valve click open, then click closed 3 seconds later
2.3 If it doesn't work, try a new battery or connect the Garden Sentinel to water.
There is an 8-second reset interval after the valve closes when the sensor does not detect motion.
3. Assemble Garden Sentinel as shown in the following pictures
4. Connect a hose to Hose Attachment, make a pilot hole prior to inserting
5. Adjust spray distance, angle, and sensitivity as you required
5.1 Set sensitivity according to target animals as below:

5.2 Position stem tabs to adjust sprinkler angle: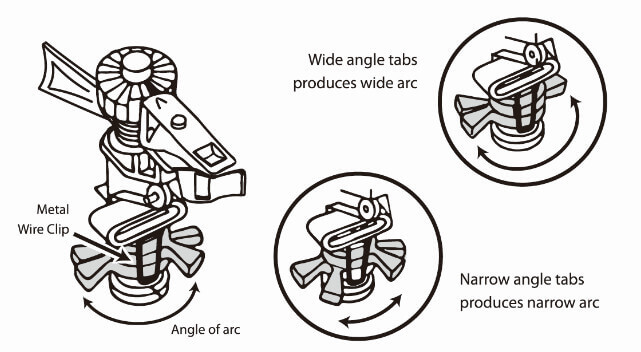 5.3 Adjust the distance of water spray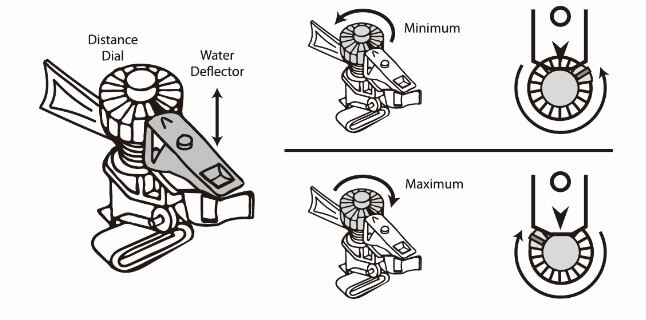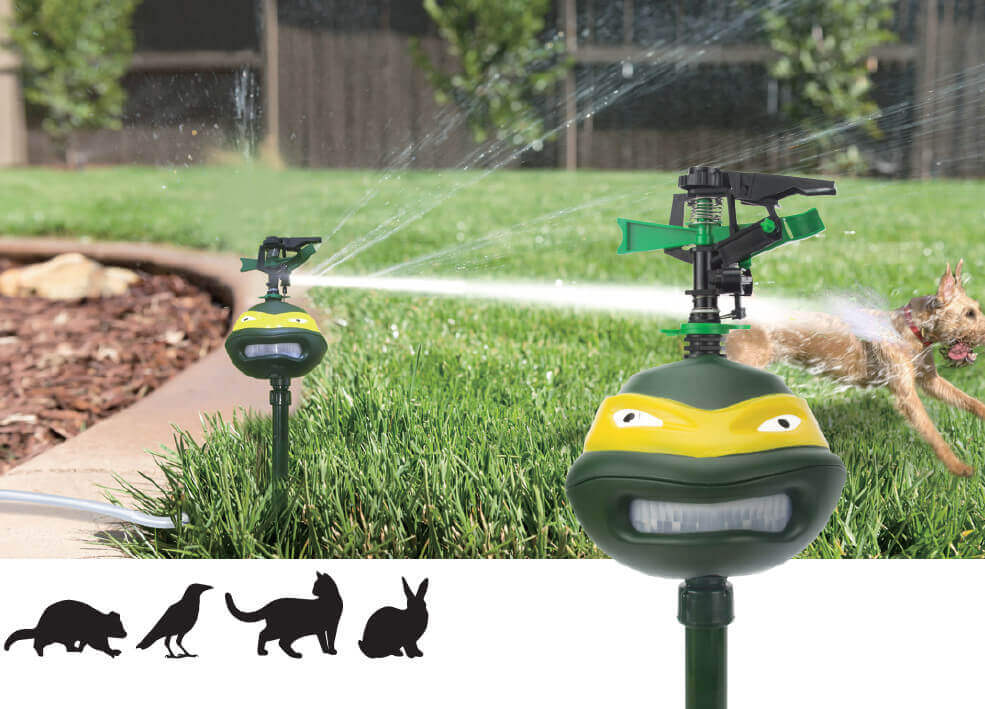 | | |
| --- | --- |
| Model No. | AR19 |
| Power Supply | 9V Alkaline Battery (Not Included) |
| Sensor | PIR |
| Sensor Distance | Up to 32ft |
| Water Spraying Angle | 360° |
| Monitored Area | Approx. 968 sq. ft. (90㎡) |
| Package | Color box (Customized acceptable) |
| Color box size | 201*148*252mm |
| Carton size | 515*415*615mm |
| Qty. per carton | 16 PCS |
| N.W. per carton | 12.5KG |
| G.W. per carton | 13.5KG |
| Dimensions | 5.51*5.51*24.8inch (L*W*H) |
| QTY Per 20' FCL | 3,152pcs |
Click here to find other ultrasonic animal repeller product