Introducing the Portable Solar Powered Bug Zapper – the ultimate solution for a bug-free and illuminated outdoor experience. Packed with innovative features, this bug zapper offers unmatched versatility and convenience.
Solar Charging: Harness the power of the sun with the built-in solar panel. The bug zapper can effortlessly charge during the day, ensuring uninterrupted bug zapping action throughout the night. Say goodbye to cumbersome batteries and enjoy eco-friendly insect protection.
USB Charging: For times when solar charging is not feasible, the bug zapper comes equipped with a USB port. Simply connect it to a power source and charge it swiftly, providing you with flexibility and convenience.
2000mAh Battery: Powered by a high-capacity 2000mAh battery, this bug zapper guarantees extended usage. Enjoy long hours of bug elimination without worrying about frequent recharging.
Illumination and SOS Light: The bug zapper serves a dual purpose. Apart from efficiently zapping bugs, it also functions as an illumination light. With adjustable brightness settings, it provides ample lighting for outdoor activities such as camping, hiking, or backyard gatherings. Furthermore, the built-in SOS light mode ensures your safety in emergency situations, making it an essential tool for outdoor enthusiasts.
365-395nm UV Light: With a specially designed 365-395nm UV light, the bug zapper attracts and effectively eliminates a wide range of flying insects. The UV light emits wavelengths that bugs find irresistible, luring them into the bug zapper's powerful electric grid.
Waterproof Design: Engineered with a durable and waterproof design, this bug zapper can be confidently used both indoors and outdoors. Whether it's a rainy day or a humid night, you can rely on the bug zapper to continue delivering efficient bug control without any performance compromises.
Say goodbye to bothersome insects and hello to a bug-free outdoor experience with the Portable Solar Powered Bug Zapper. Combining solar charging, USB charging, a 2000mAh battery, versatile lighting options, 365-395nm UV light, and a waterproof design, this bug zapper is the ultimate companion for all your outdoor adventures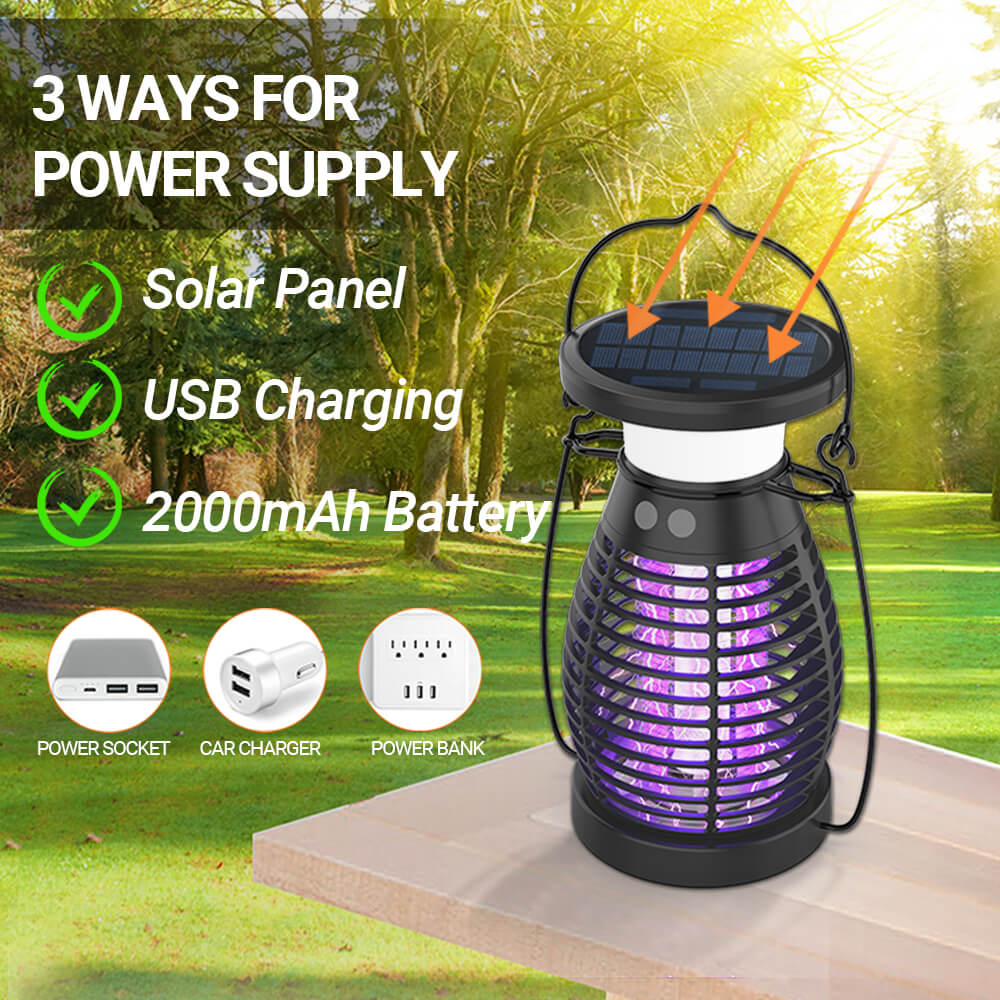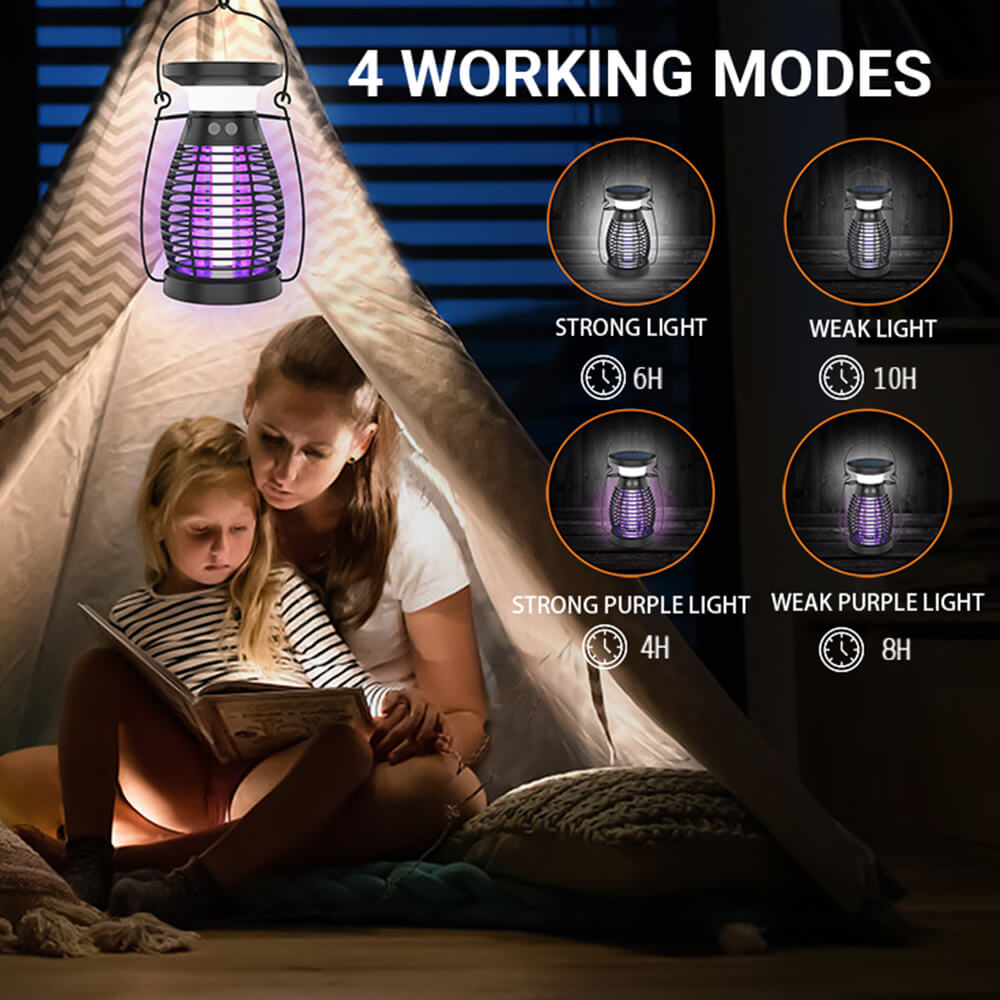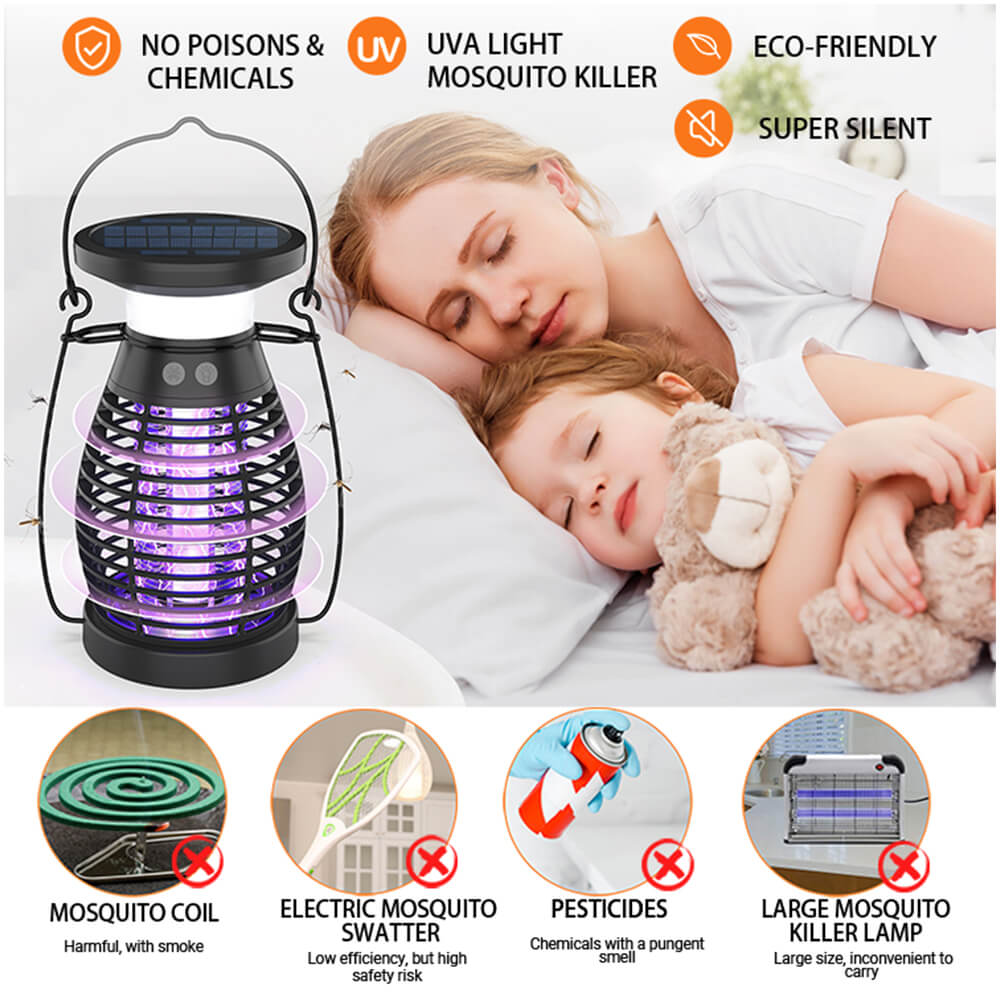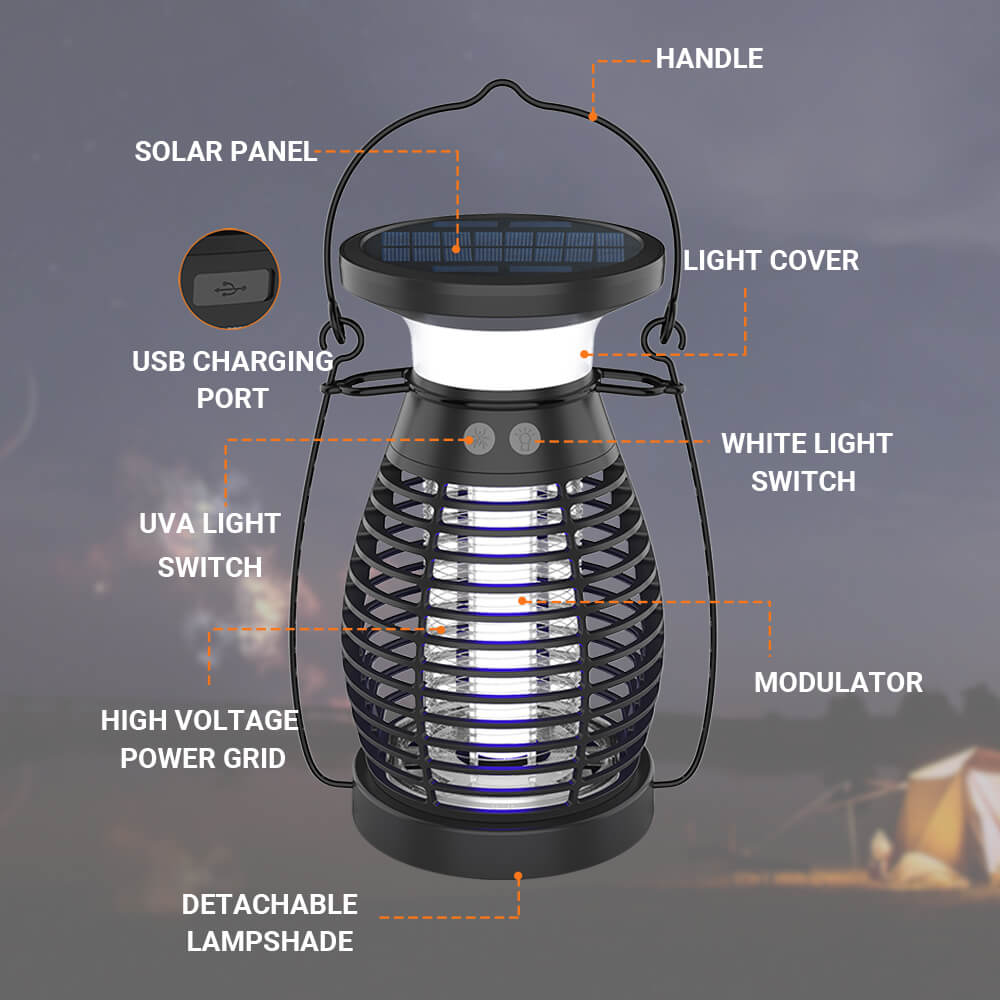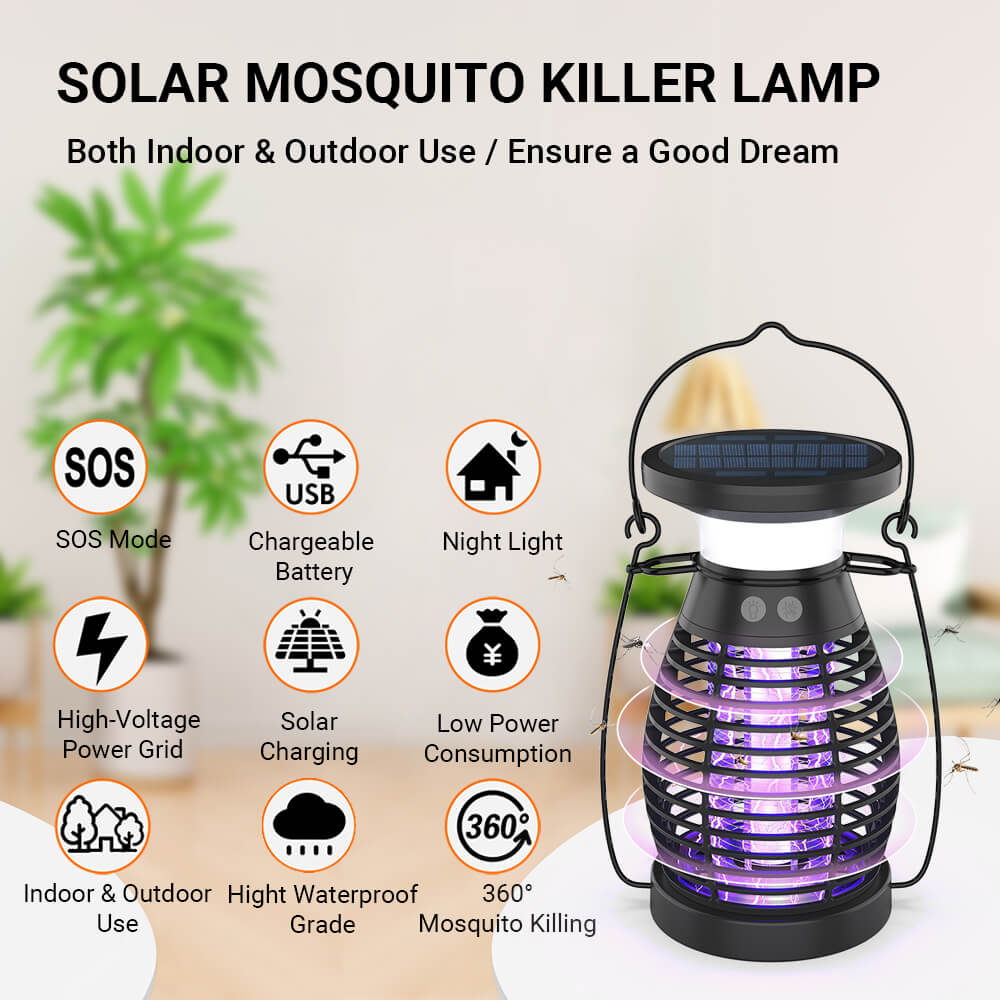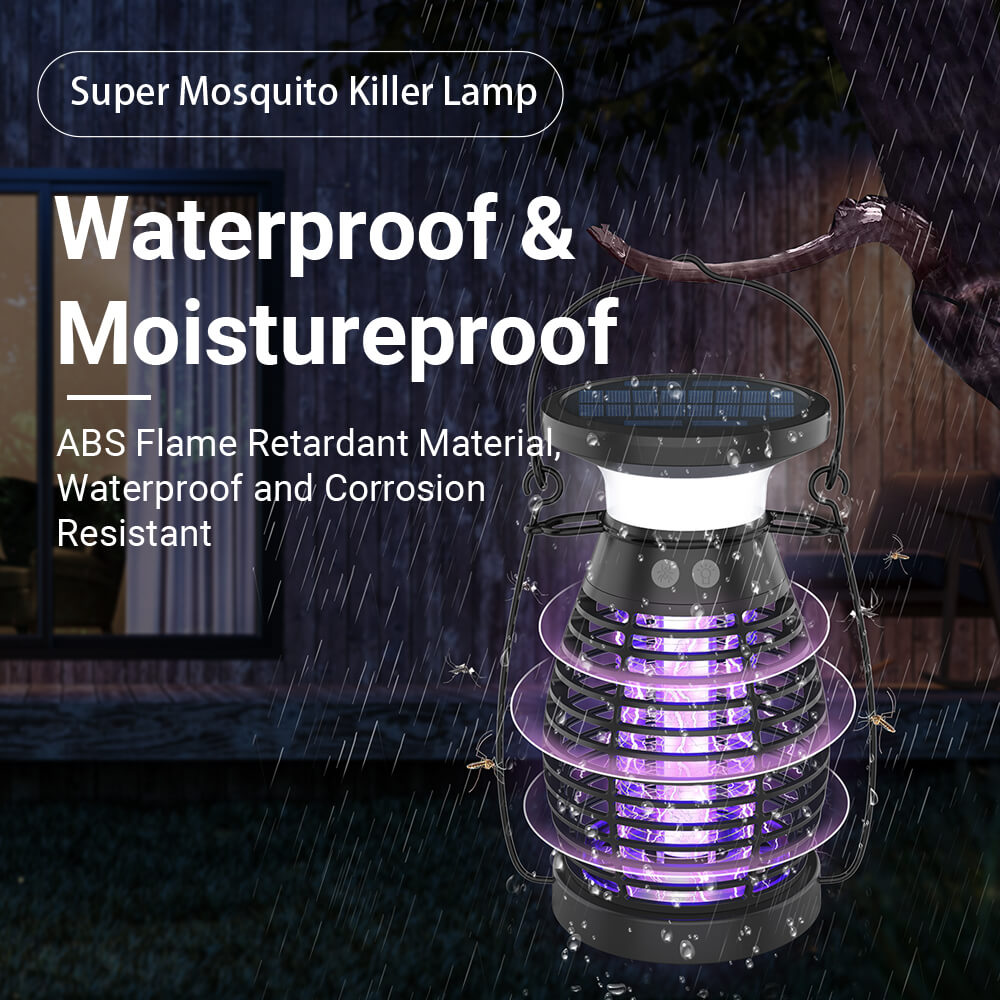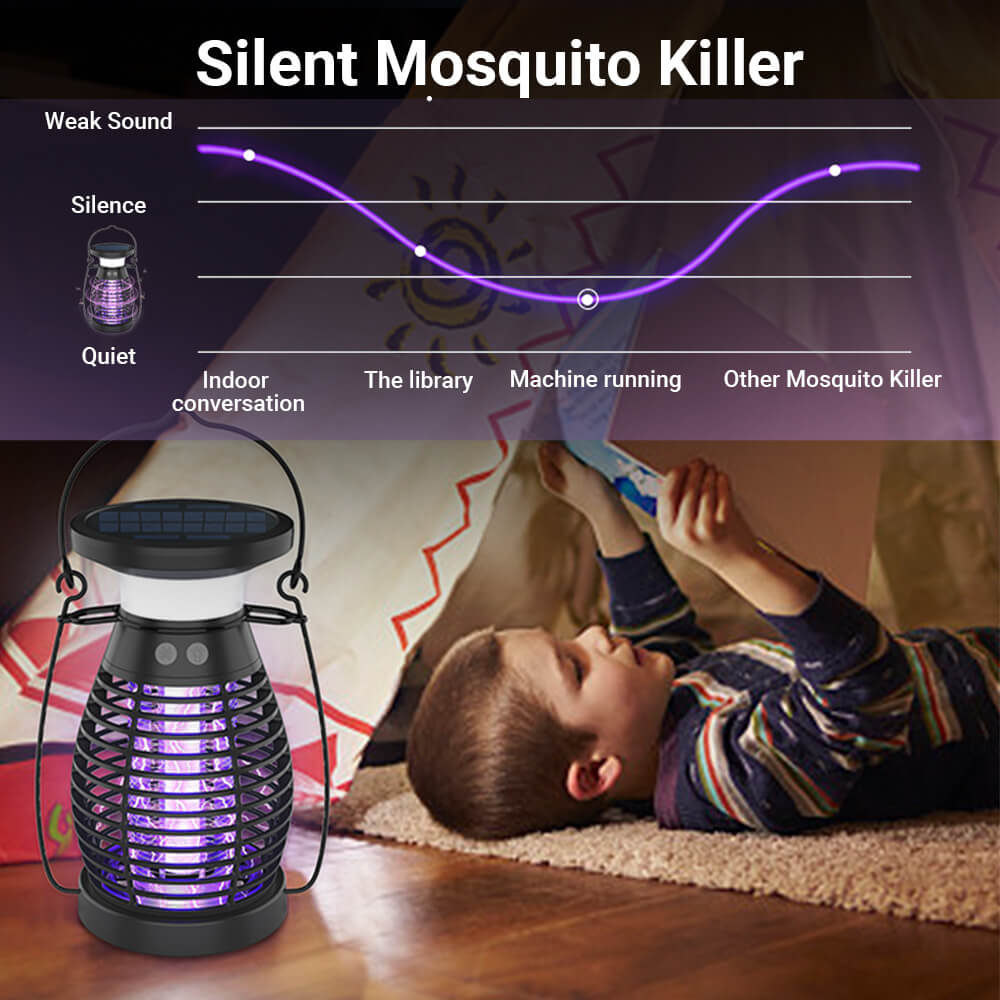 Product Parameter
| | |
| --- | --- |
| Model Number | BK-21 |
| Item Size | 239mm*130mm*130mm |
| Material | PC+ABS |
| Net Weight | 503g |
| Grid Voltage | 1300V |
| UV Wave Length | 365-395nm |
| Working Time after Fully charge | 8 hours |
| Battery Capacity | 2000mAh |
Interested in this item? Just one click to send your inquiry
Note: For multiple products inquiry, or other general questions, please send your message via Contact Us page, so that it will be response faster.