Introducing our FlameGuard Solar-Powered Ultrasonic Animal Repeller, designed to effectively deter unwanted animals from your property.
With its ultrasonic wave and light technology, this device emits a deterrent effect that is activated automatically at night. The unique flame-shaped light design enhances the repelling effect, as many animals have an innate fear of fire.
This innovative pest control solution is proudly presented as FlameGuard, a brand you can trust.
Its solar-powered design ensures sustainable and cost-effective use, making it an excellent option for both commercial and residential properties.
Keep your property free from pesky animals with our Solar-Powered Ultrasonic Animal Repeller.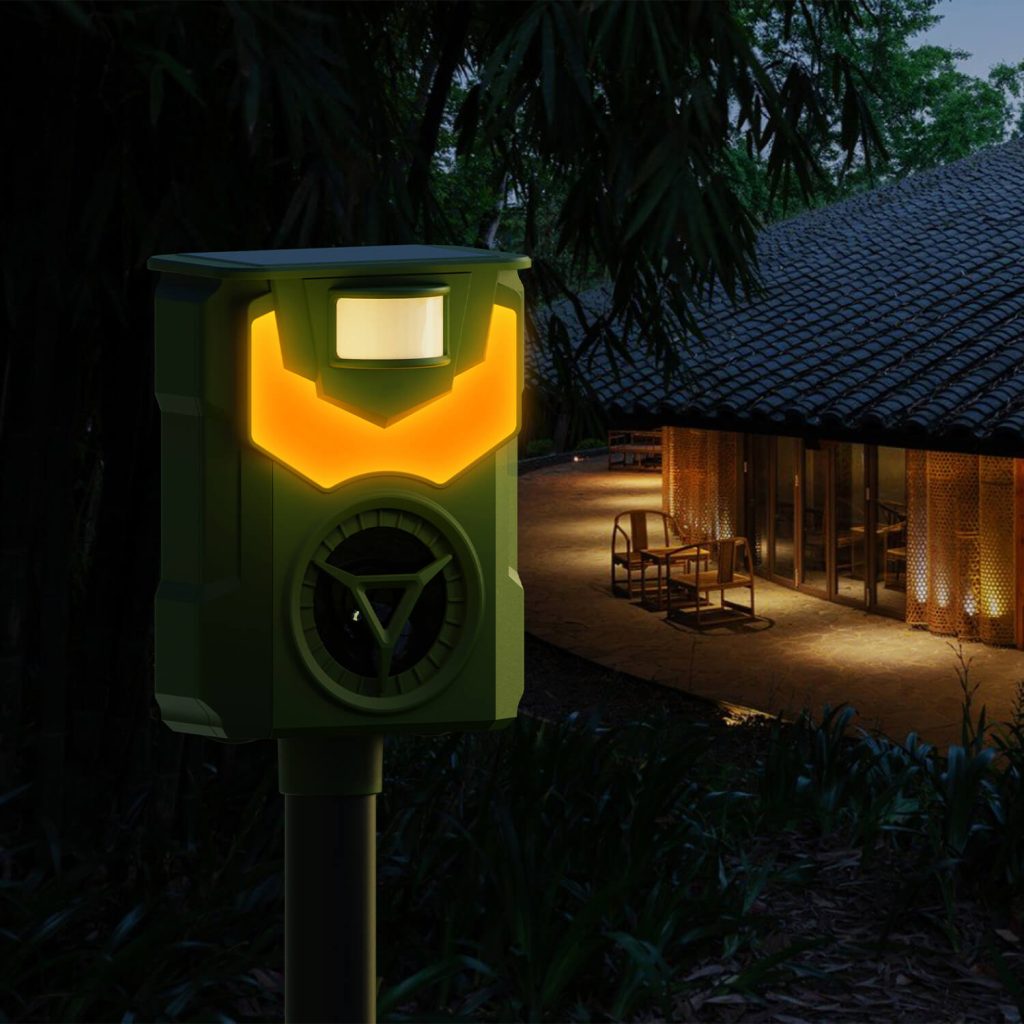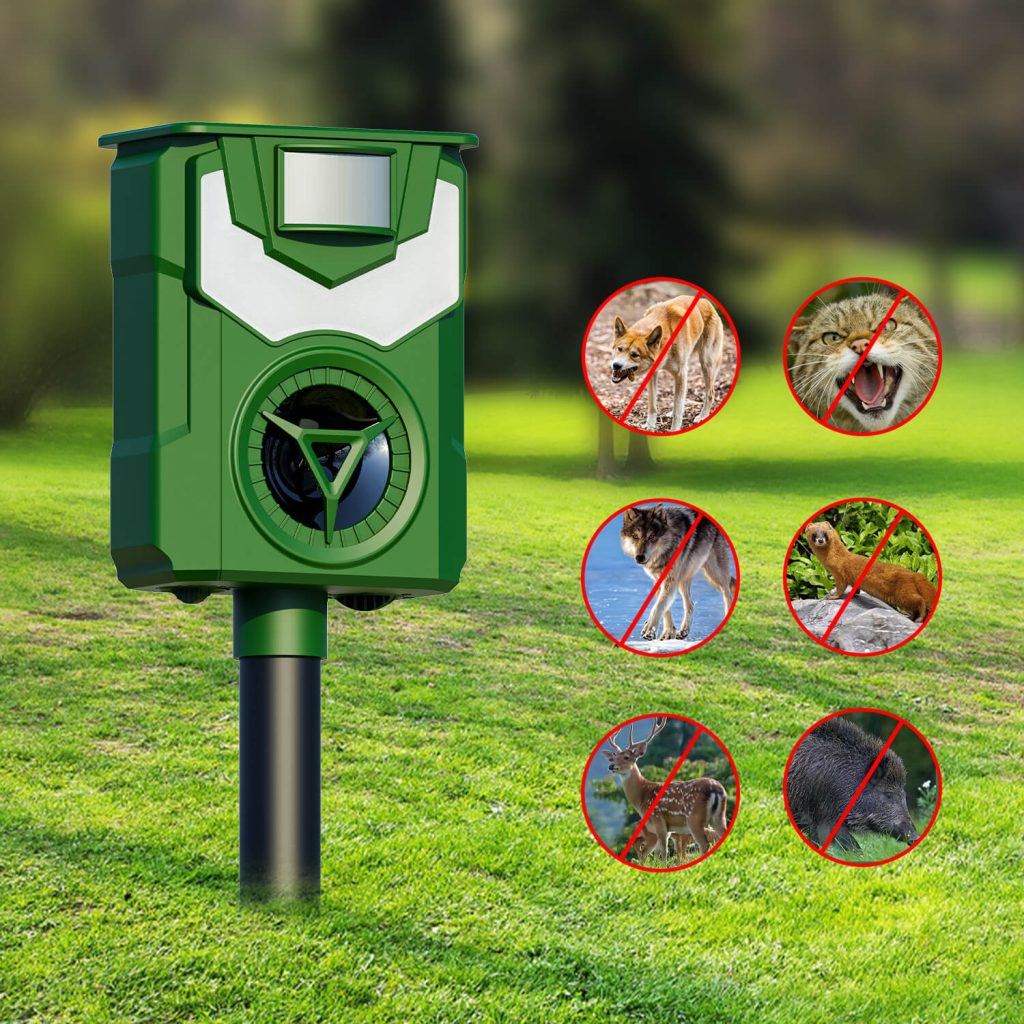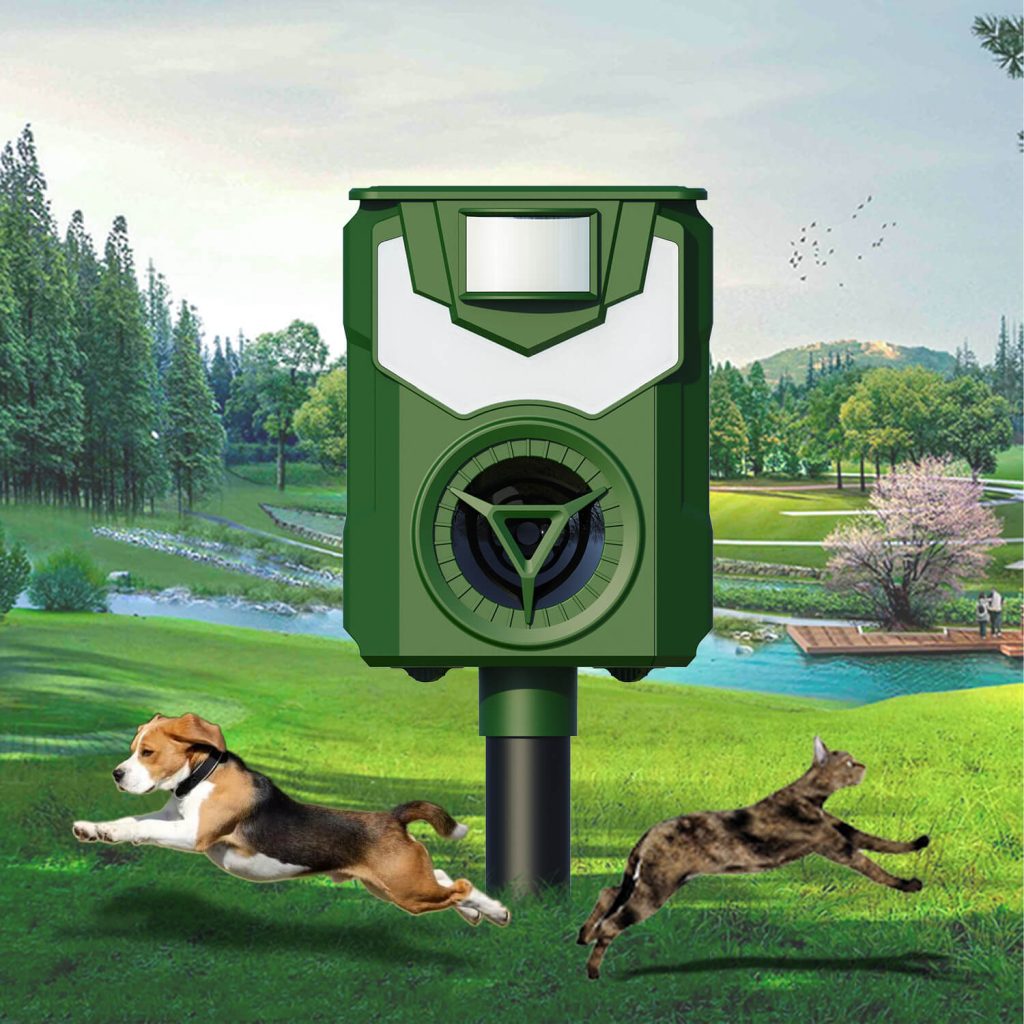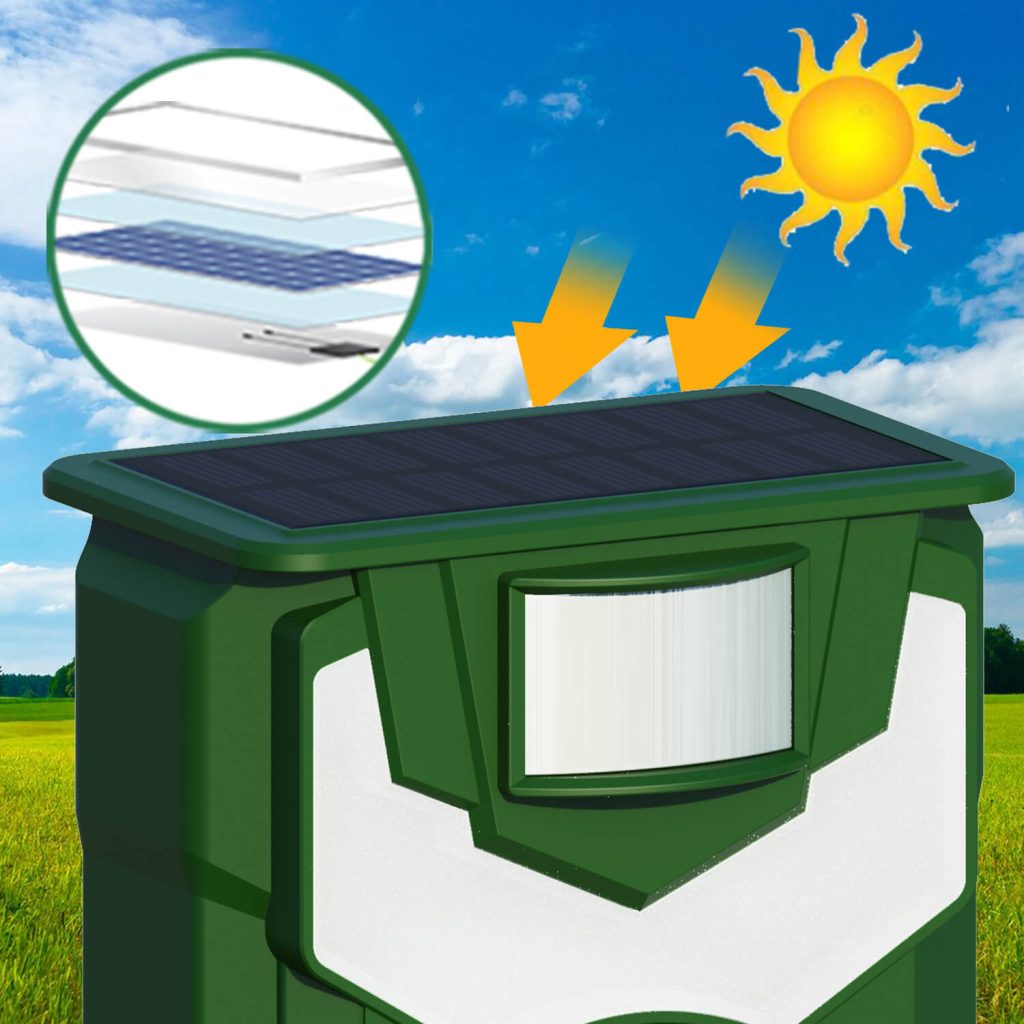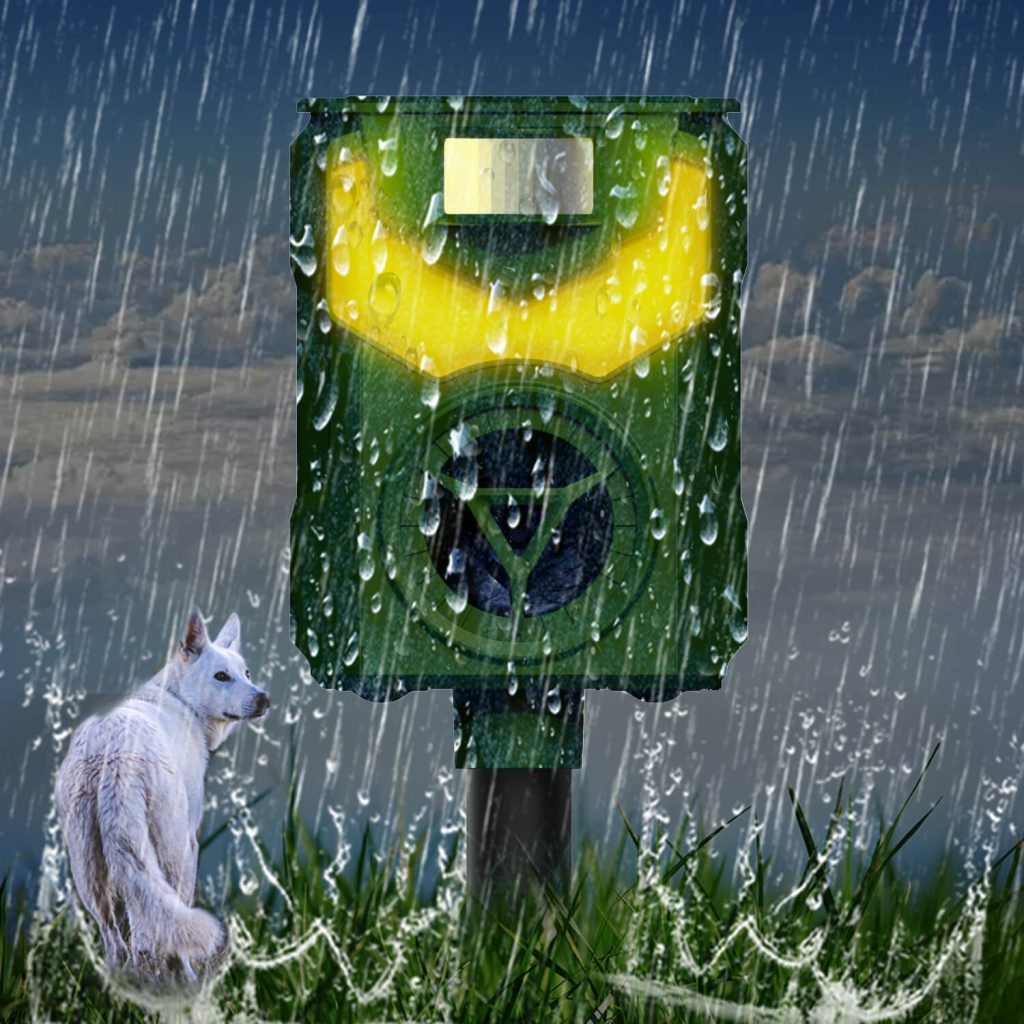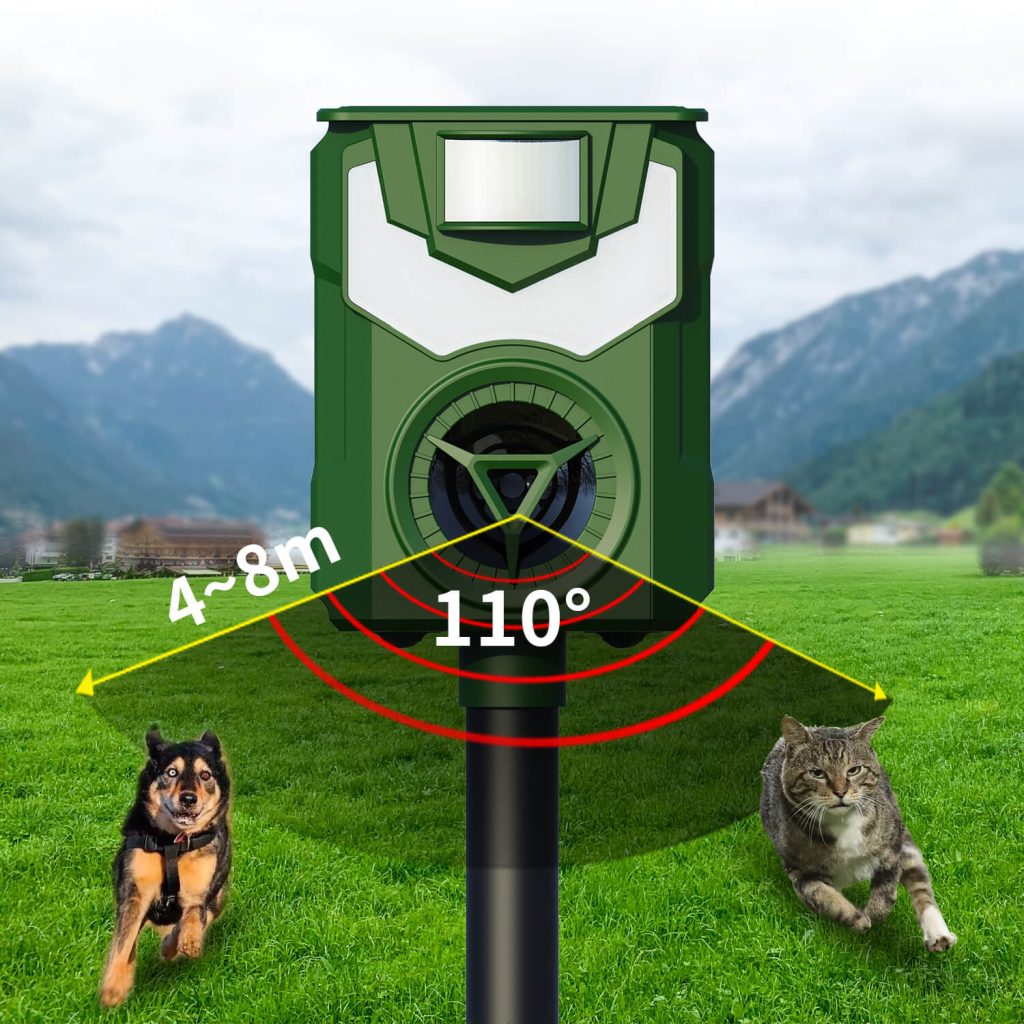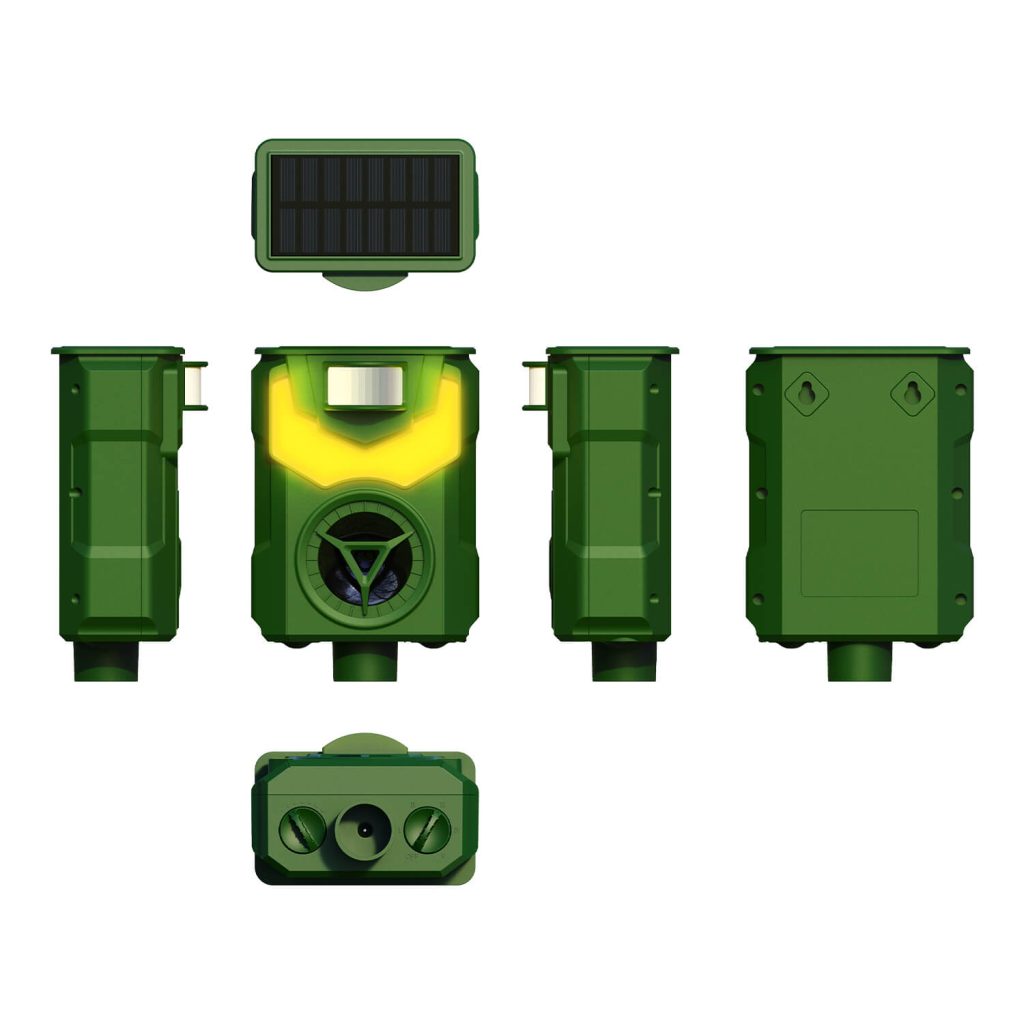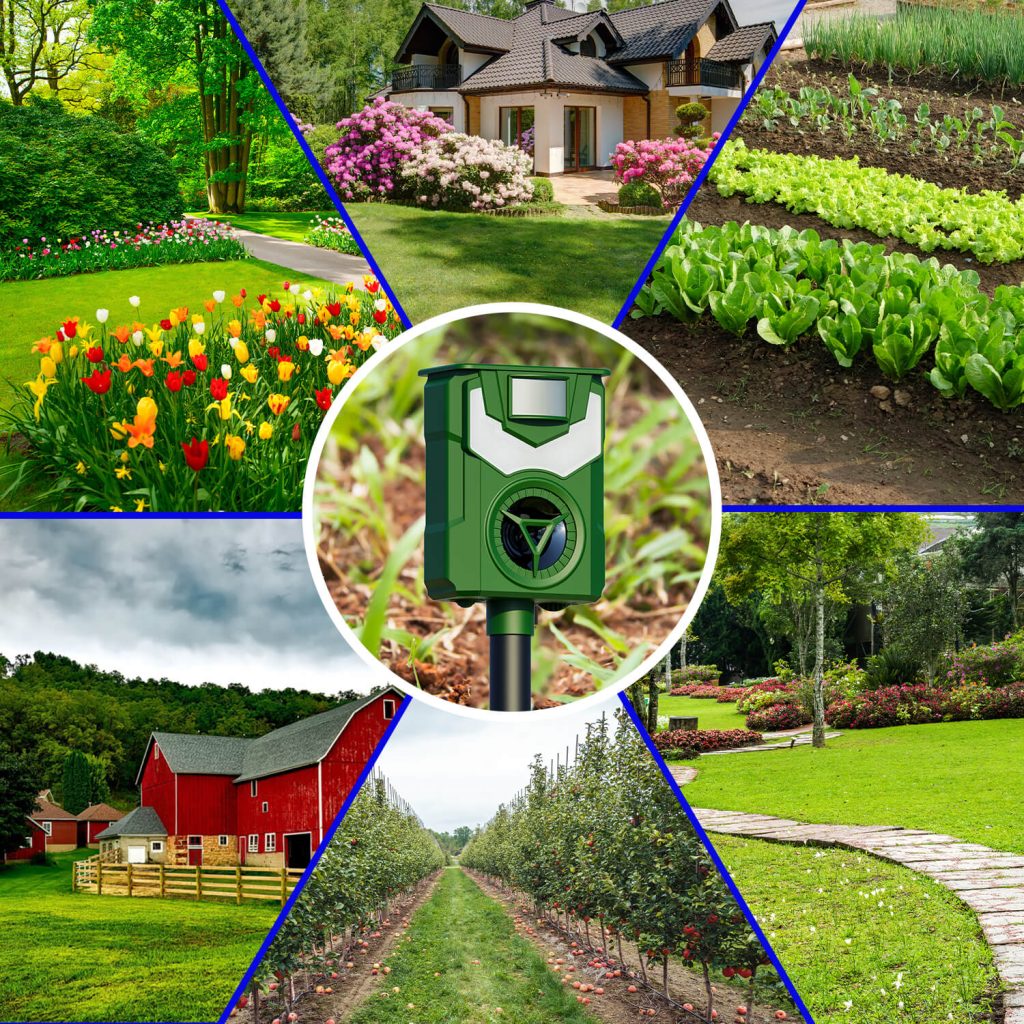 Parameter
| | |
| --- | --- |
| Item Number | AR33S |
| Main Material | ABS |
| Power Supply | Solar Panel or USB |
| Working Voltage /Current | DC 3.7V/50-60mA |
| Ultrasonic Frequency | 13.5-45KHZ |
| Effective Sensor Angle | 110 degree |
| Effective Distance | Up to 8m (depends on weather & environment) |
| Waterproof Grade | IP44 |
| Battery | 3.7V/600mAh Lithium Battery |
| DB Value | 90-110DB |
Working Mode
1 The left knob is for adjusting the sensitivity and eff ective distanceof device turn clockwise to increase。
2.The rightknob is for adjusting working mode.
When the working modeis successfully switched, a prompt tone is played. Theflame light operates on a photocell sensor, tuming on at night andoff during the day to conserve energy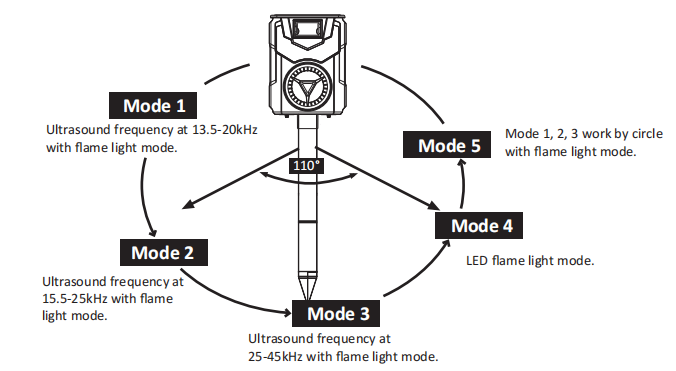 Installation
1.Position the unit towards the direction from which animals usually invadeand ensure that the solar panel receives maximum exposure to sunlight.
2.When mounting the unit in the ground, insert the spike carefully to avoid damage.
lt is recommended to dig a hole and then insert the unit to ensure itis secure.
3.The product can be inserted into the ground, mounted on a wall, or placedon a flat surface.
4.For optimal effectiveness, use the product for at least two weeks andadjust the mode periodically.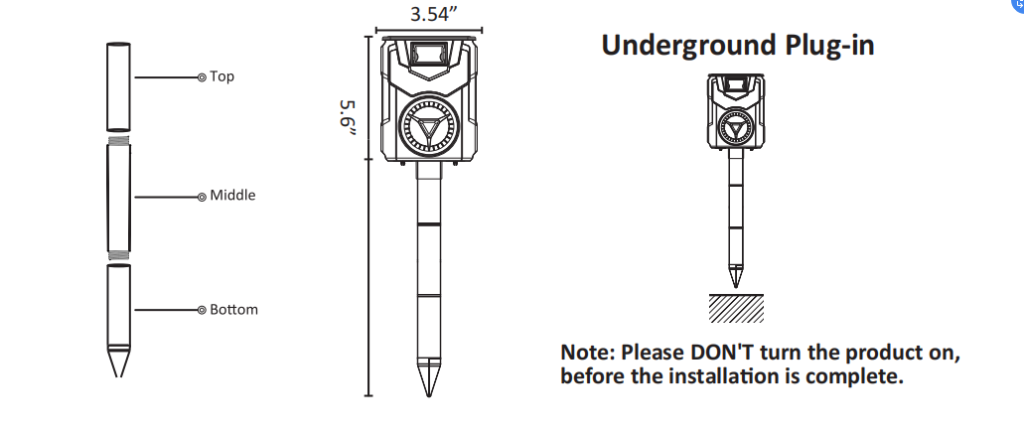 Interested in this item? Just one click to send your inquiry
Note: For multiple products inquiry, or other general questions, please send your message via Contact Us page, so that it will be response faster.