In the USA, most people will call this product under hood animal repellent, but in most European countries, people will name it marten repellent. But actually, it is the same product.
Does our under hood rodent repeller really work?
Following you can check the real testing video.

As you can see from the video, the pointer in the ultrasonic test device (the right one) is vibrating when the repeller is working, which means that the repeller is emiting the ultrasonic sound, and the frequency is variable.
The marten repeller will work continuely until the car moving. And it works at a variable frequency (22-45khz)  at different time, in order to have a better result to repel.
Following is the working mode,
20s →40s →40s→40s→40s→60s→60s→120s ( Cycle working, S=Seconds)
Note: The Under Hood Animal Repeller is operated by vehicle battery, the fire-resistant device that can be easily mounted within any car, tractor, snowmobile, boat or other vehicles. 
Some clients are worry about the vehicle battery will be consumed too fast. To solve this issue, we can reduce the working current to 15-20mAh (It has the same effect)
(If you are looking for the battery operated rodent repeller, you also can find it on our website. ) 
Specification 
| | |
| --- | --- |
| Product Name | Under Hood Animal Repeller |
| Model No | AR05 |
| Material | ABS |
| Working Voltage/Current | 12V/40 mA |
| Input Voltage | 110-220V |
| Adapter | DC 12V |
| Effective Range | Up to 45㎡(484 sq.ft.) |
| Ultrasonic Frequency | 22-50kHz |
| DB Value | 90-110 dB |
| N.Weight | 125g |
| Dim(cm) | 6.75* 2.13*11.4CM (L*W*H) |
| QTY Per 20' FCL | 69,660pcs |
Installation of the underhood animal repeller
1. Get an auto service for installation at a garage or operate by technicist.
2. Park your car and turn off the engine. Open the hood of your vehicle, and find an automotive battery.
3. Turn on the power and turn on the switch, link the two connectors with the battery, black lead to the cathode(-), red lead to the anode(+).
4. A red LED and the white light will remain for 3 seconds to indicate the unit is working properly.
5. Place the repeller with the right side up, so that ultrasound can cover the engine compartment.
6. Keep the repeller from dust, and humid environment.
7. When there is a vibration signal trigger circuit (vehicles start), red light flashes, the unit will stop working. 90 seconds after vibration signal stops (vehicles stop), it will work again.
Note: You also can find the battery powered rodent repeller on our webiste. 
How to connect to the vehicle battery ?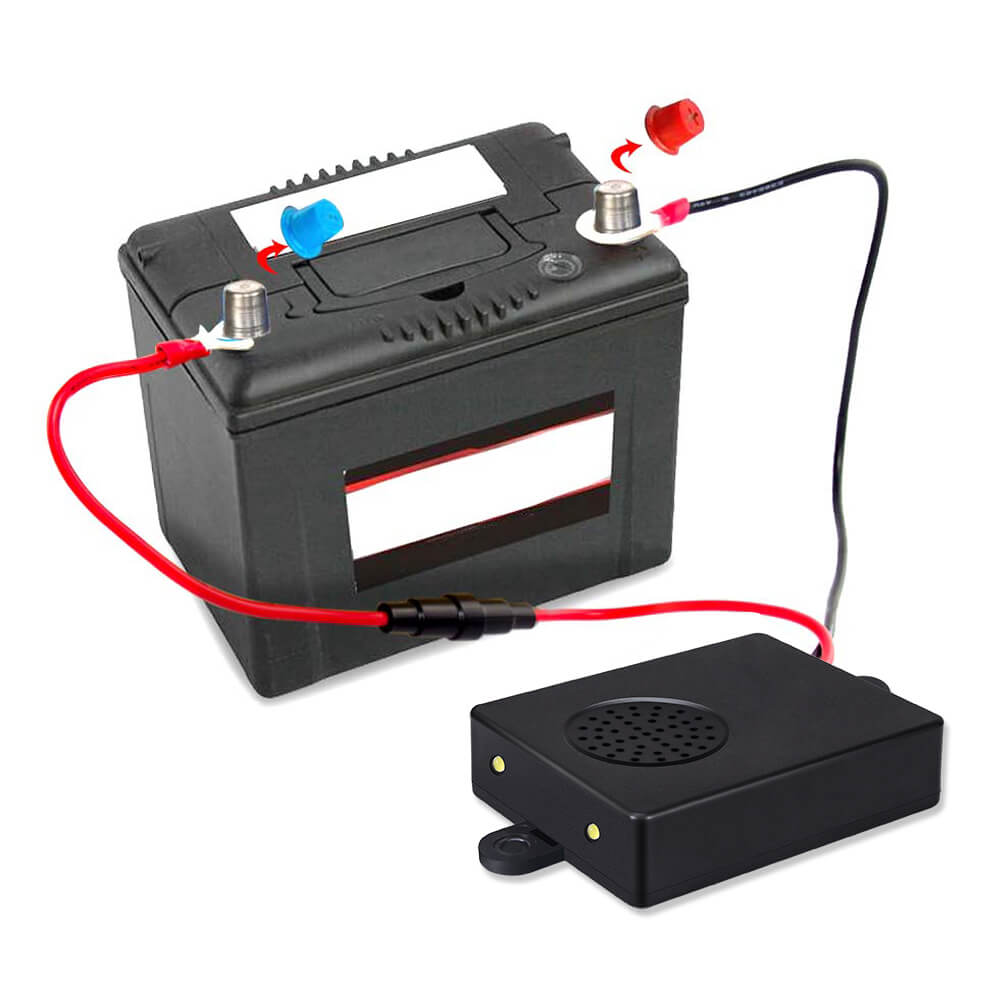 Package ( Customized package is acceptable)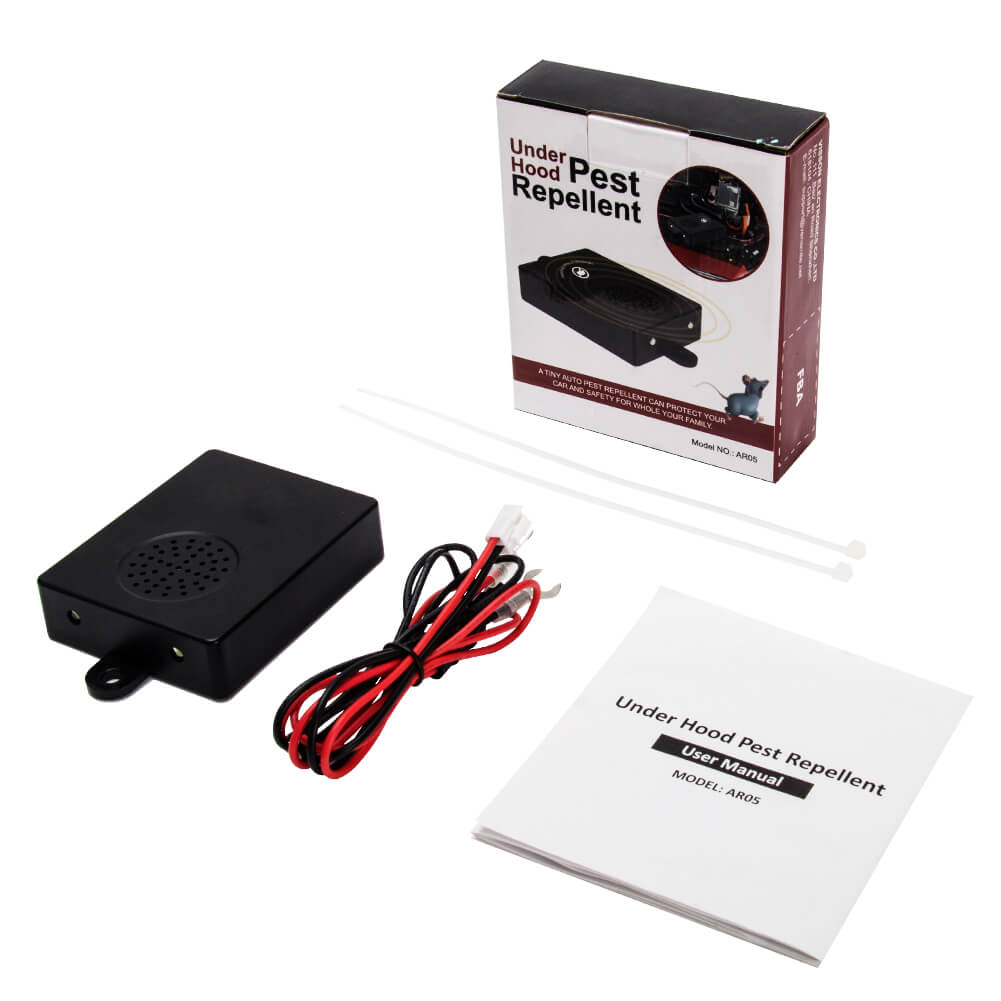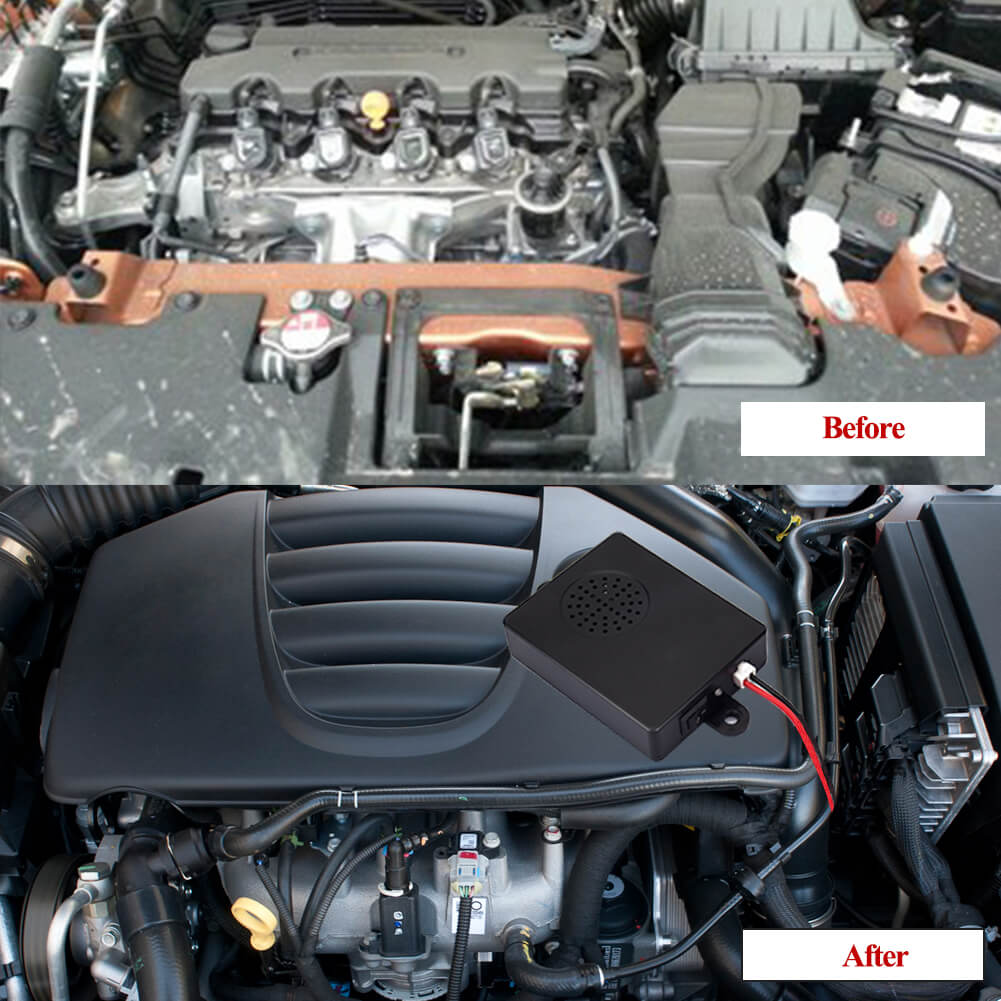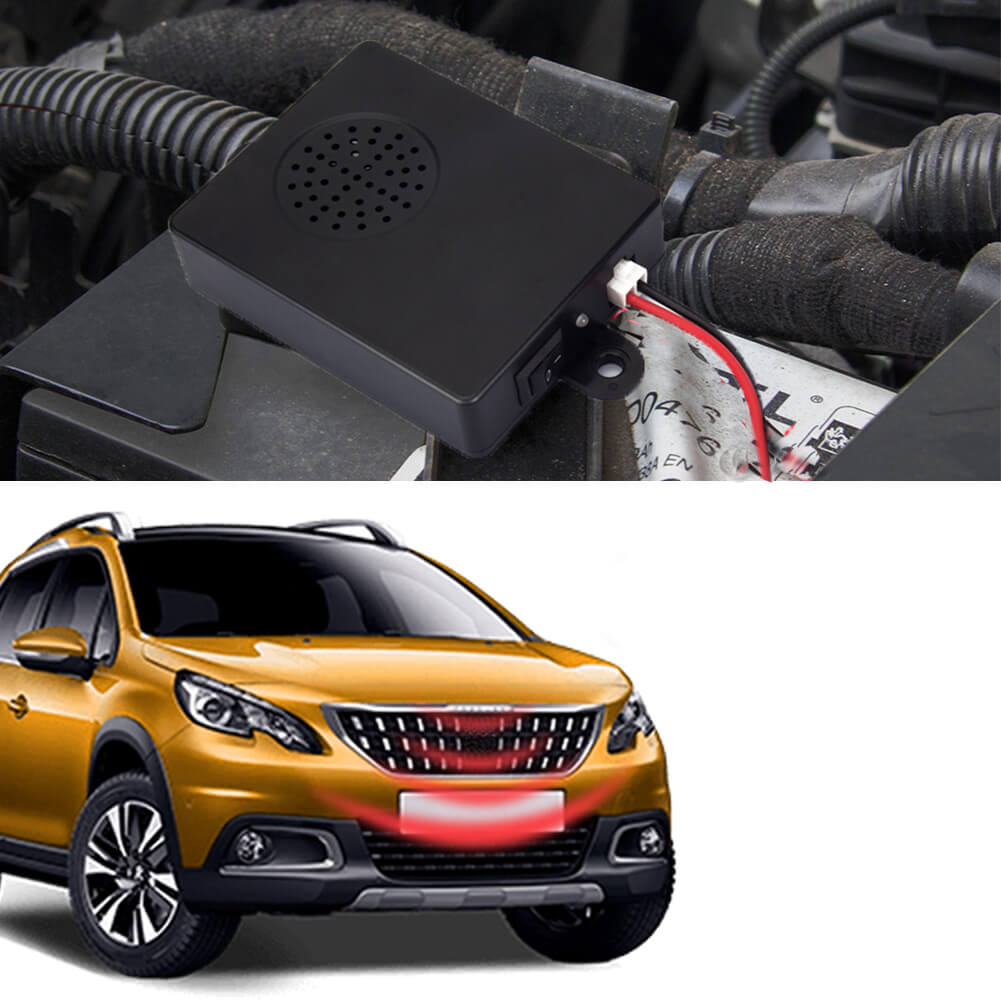 Interested in this item? Just one click to send your inquiry
Note: For multiple products inquiry, or other general questions, please send your message via Contact Us page, so that it will be response faster.