Animals getting under the hood of your car is dangerous for both the animals themselves and the well being of your vehicle. Creatures such as squirrels, rats, martens, and even cats have been known to crawl inside cars due to the enticing heat of an engine. While inside they have the potential to cause substantial damage to cables and parts.

The Under Hood Animal Repeller is operated by vehicle battery, the fire-resistant device that can be easily mounted within any car, tractor, snowmobile, boat or other vehicles.
Installation of the underhood animal repeller
1. Get an auto service for installation at a garage or operate by technicist.
2. Park your car and turn off the engine. Open the hood of your vehicle, and find an automotive battery.
3. Turn on the power and turn on the switch, link the two connectors with the battery, black lead to the cathode(-), red lead to the anode(+).
4. A red LED and the white light will remain for 3 seconds to indicate the unit is working properly.
5. Place the repeller with the right side up, so that ultrasound can cover the engine compartment.
6. Keep the repeller from dust, and humid environment.
7. When there is a vibration signal trigger circuit (vehicles start), red light flashes, the unit will stop working. 90 seconds after vibration signal stops (vehicles stop), it will work again.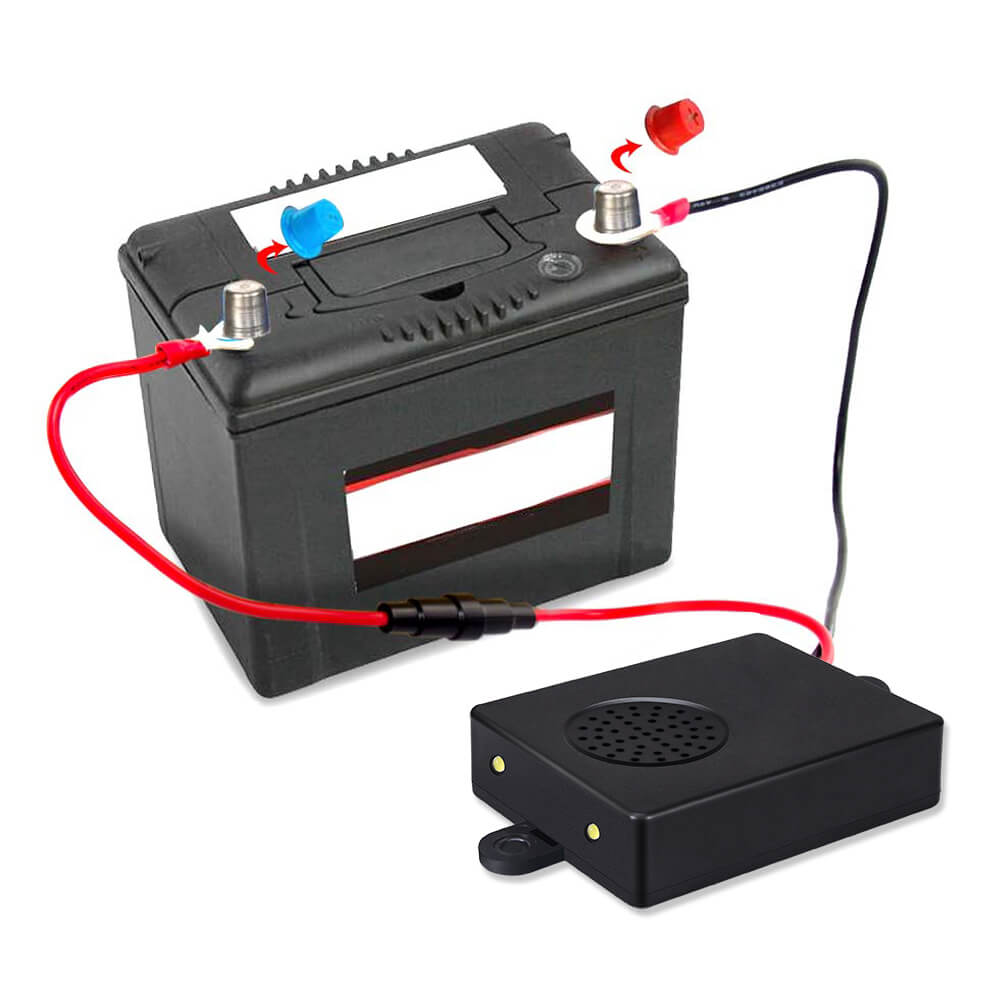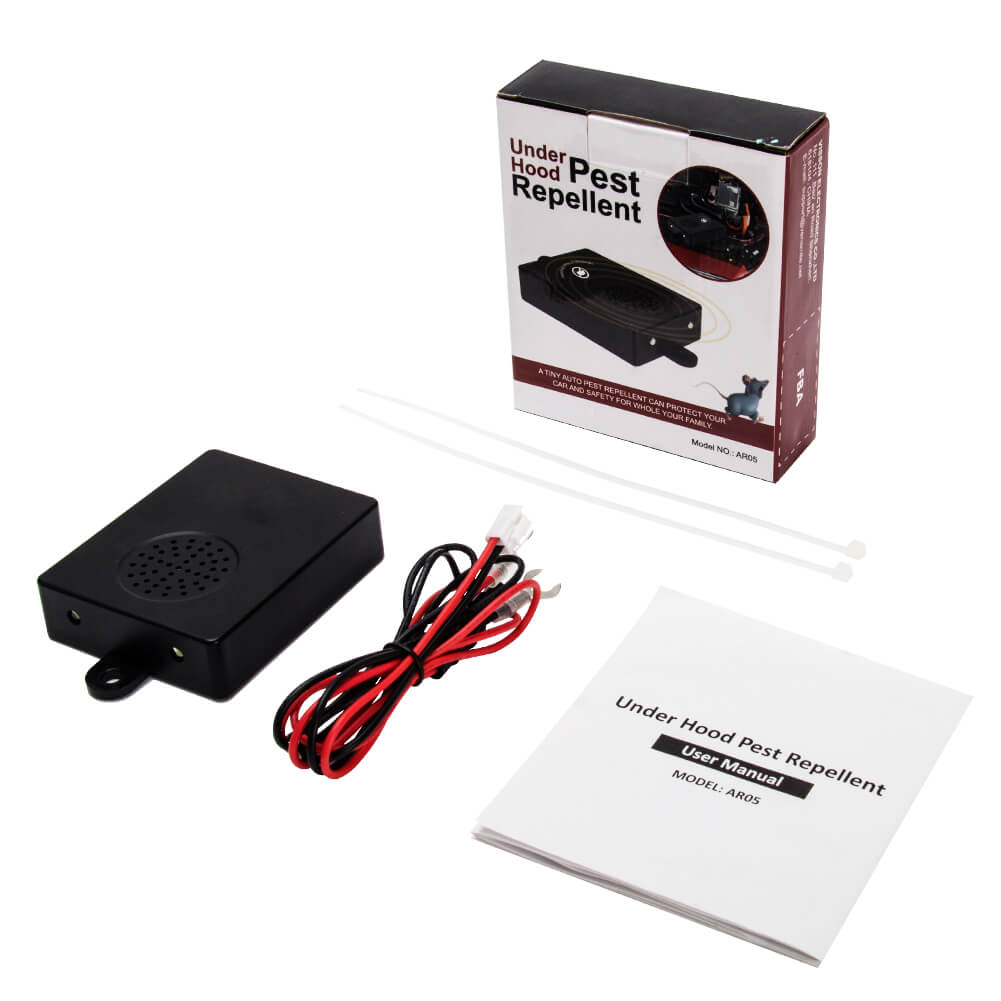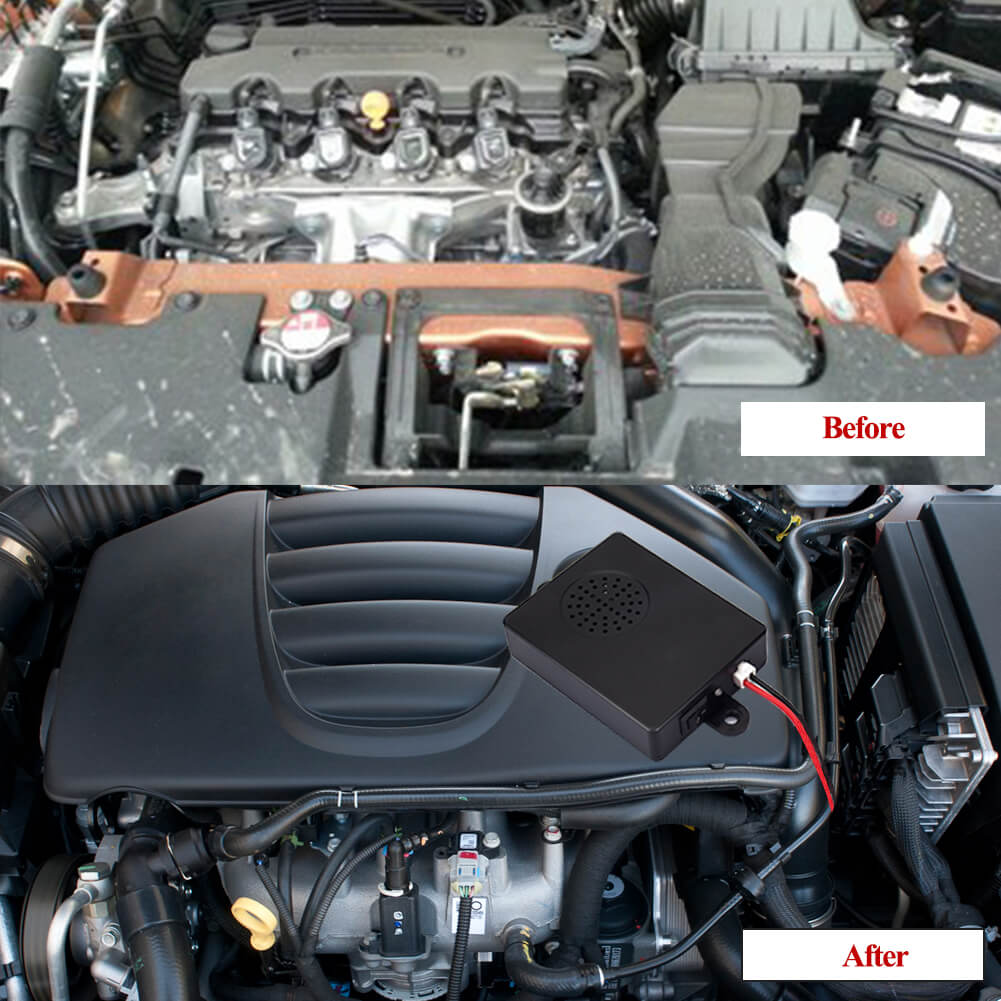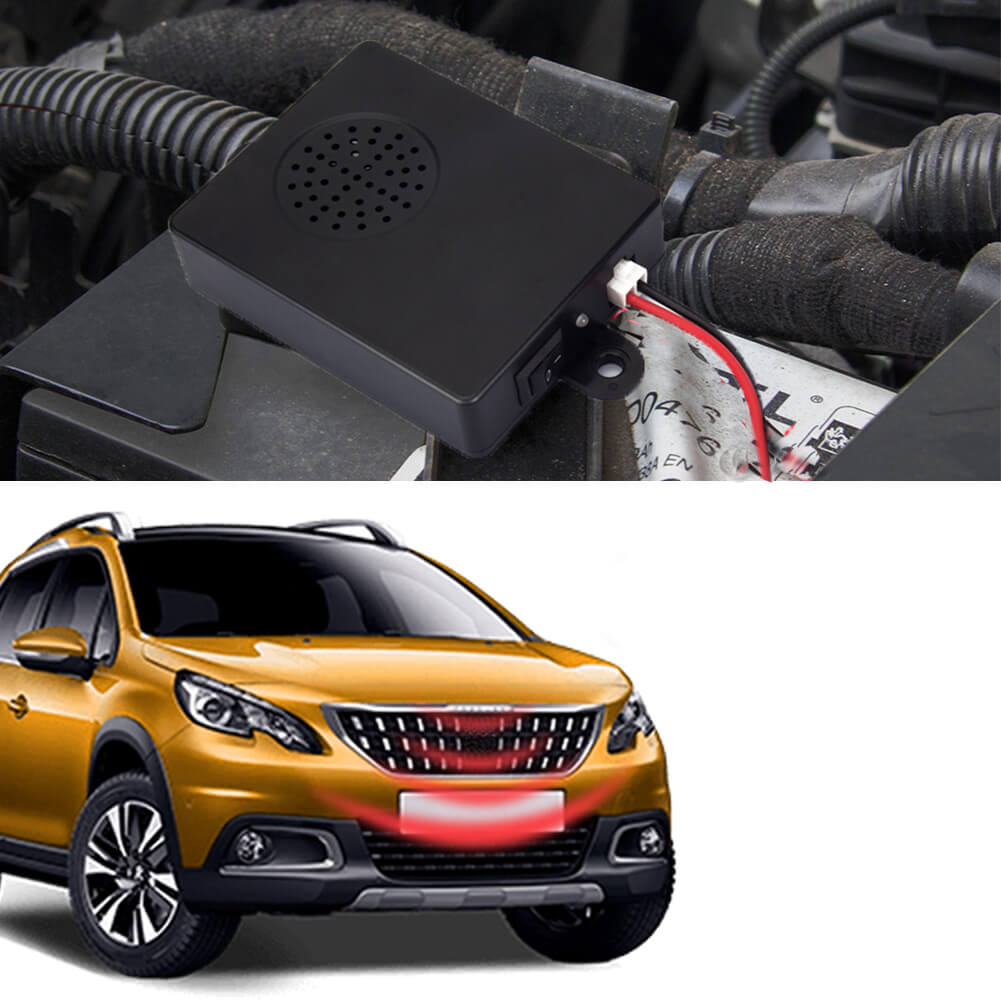 | | |
| --- | --- |
| Model No. | AR05 |
| Product Weight | 125g |
| Material | ABS |
| Power Supply | DC12V |
| Current | 50mAh-70mAh |
| Power Consumption | 0.6W |
| Frenquency | 22kHz-45kHz |
| Coverage Area | Up to 484 sq.ft. (45 sq. m.) |
| Package | Color box (Customized acceptable) |
| Color box size (1 pack) | 102*32*120mm |
| Carton size(1 pack) | 400*370*320mm |
| Quantity per carton(1 pack) | 108 PCS |
| N.W. (1 pack) | 9.18KG |
| G.W. (1 pack) | 14.35KG |
| Color box size (2 pack) | 102*53*120mm |
| Carton size(2 pack) | 375*370*320mm |
| Quantity per carton(2 pack) | 54 SET |
| N.W. (2 pack) | 9.18KG |
| G.W. (2 pack) | 12.7KG |
Click here to find other ultrasonic rodent repeller product