360 Degree Multiple Pest Repeller is one of the best rodent repellents. It's effective in controlling mice, rats, roaches fleas, flies, crickets, silverfish, water bugs, moths, ants, and most other common pests.
Laboratory research has shown ultrasonic sound waves attack the auditory and nervous systems of most common pests, and cause them pain and discomfort. With 90 decibels of sound pressure, pests will give up their source of food, water, and shelter and move on.
These high-intensity sound waves are out of the range of hearing of humans and most household pets such as dogs, cats, fishes, birds, and farm animals.
Without wasting your time, please check the real testing of this best ultrasonic pest repeller. ( Note: Two mice in the video were caught by us, not raised by us for testing purpose)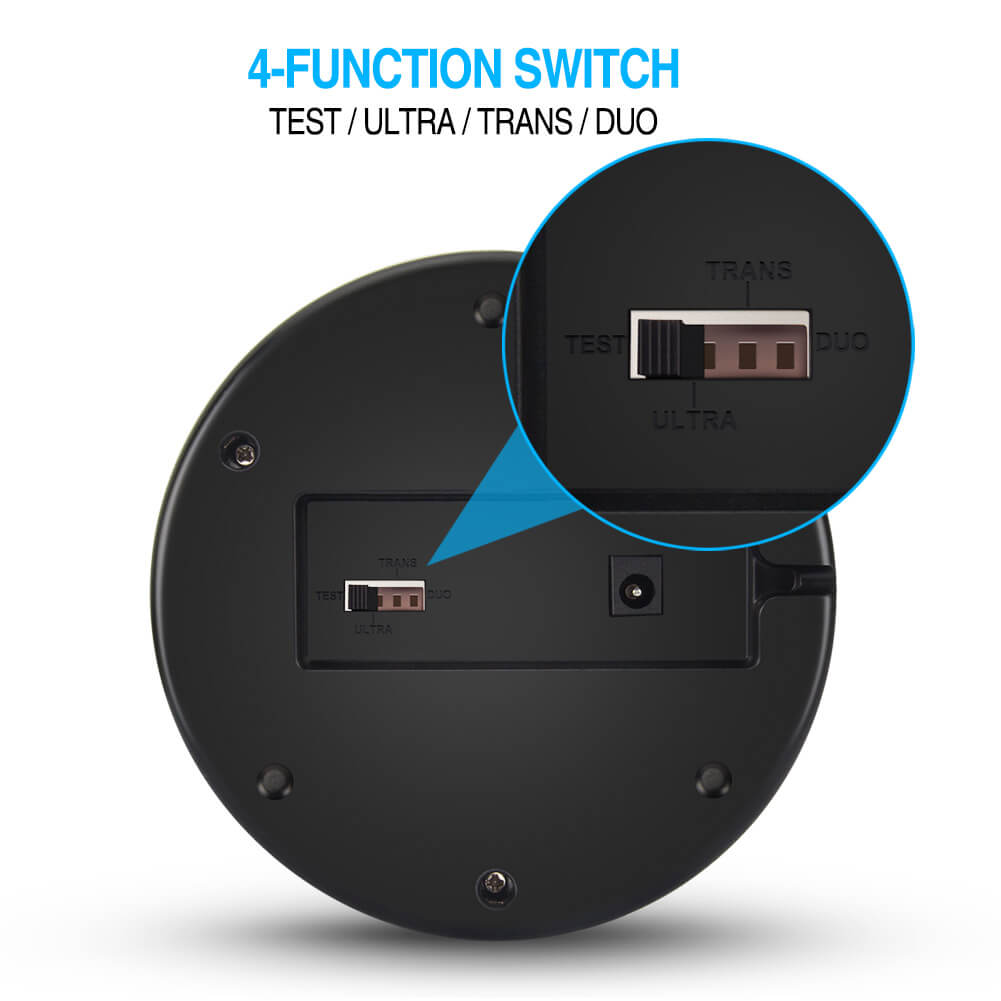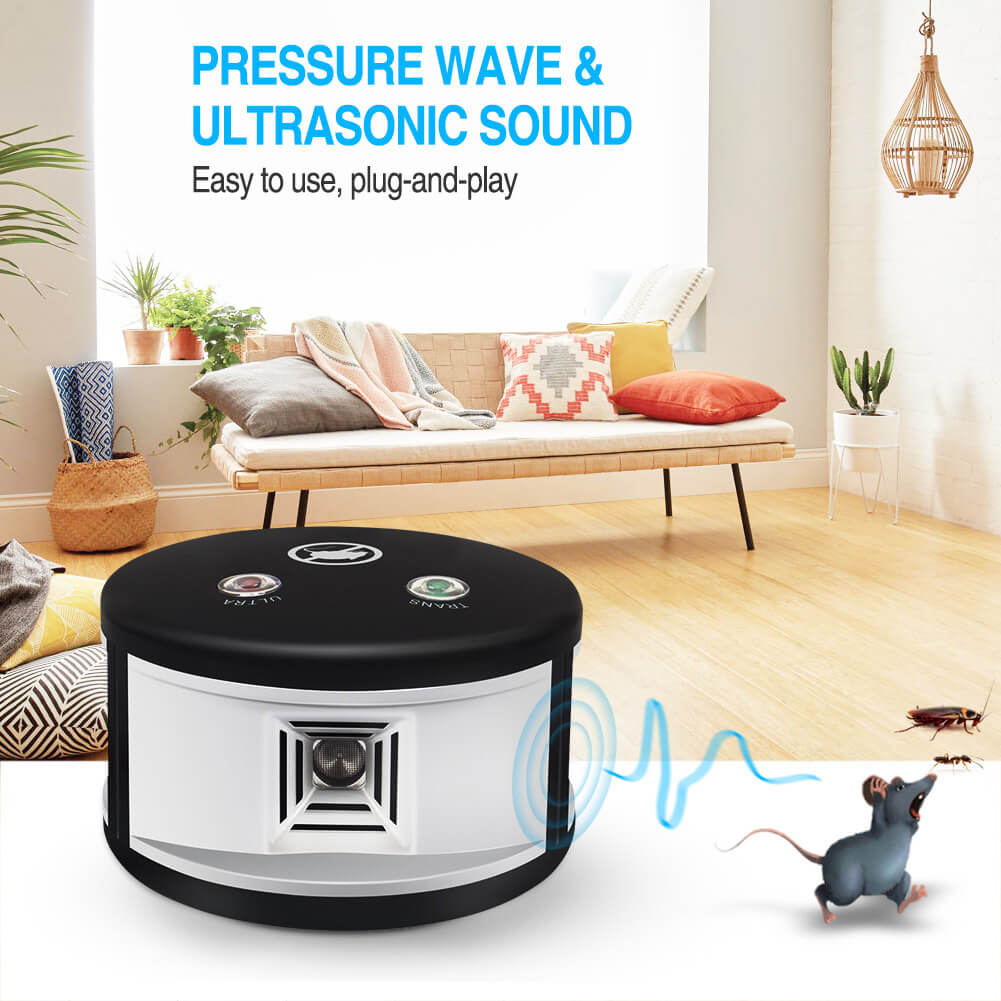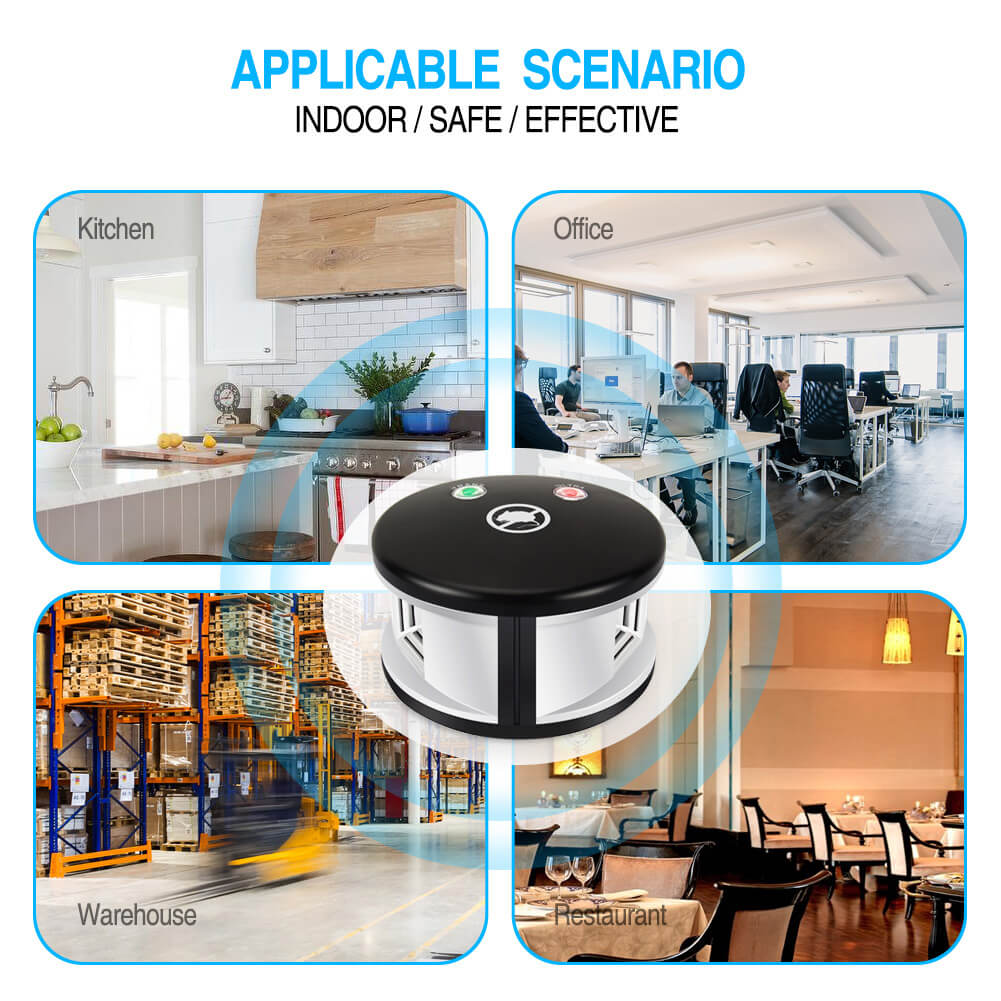 | | |
| --- | --- |
| Product Name | 360° Multiple Pest Repeller |
| Model | VS361N |
| Working Voltage/Current | 9V/130-200mA |
| Input Voltage | 100-240V |
| Adapter | DC 9V/500mA |
| Effective Range | Up to 100㎡(1076 sq.ft.) |
| Ultrasonic Frequency | 16-50/25kHz |
| DB Value | 120dB |
| N.Weight | 300g |
| Dim(cm) | 12*12*7 (L*W*H) |
| QTY Per 20' FCL | 12,348pcs |
Interested in this best mouse repellent? Just one click to send your inquiry
Note: For multiple products inquiry, or other general questions, please send your message via Contact Us page, so that it will be response faster.