Note: This product has been stopped production, and it is not available anymore. 
You can find similar items in the following links, 
https://www.x-pest.com/product/mouse-repellent/
https://www.x-pest.com/product/ultrasonic-pest-repeller-with-night-light/
Electronic pest repeller  3-in-1 Indoor Electromagnetic and Ultrasonic Pest Repellent help control indoor pests. Its superior unit combines ultrasonic, electro-magnetic and night light. The device will turn the wiring in your walls into a pest-repelling system by using electromagnetic waves to repel animals from the wall and then repel them from the house with the powerful ultrasonic sound signals.
Ideal for rodents, roaches, spiders, crickets, fleas, bed bugs, ants, flies, bees, silverfish, ticks, and other indoor pests.  It is safe for humans and pets with no dangerous chemicals.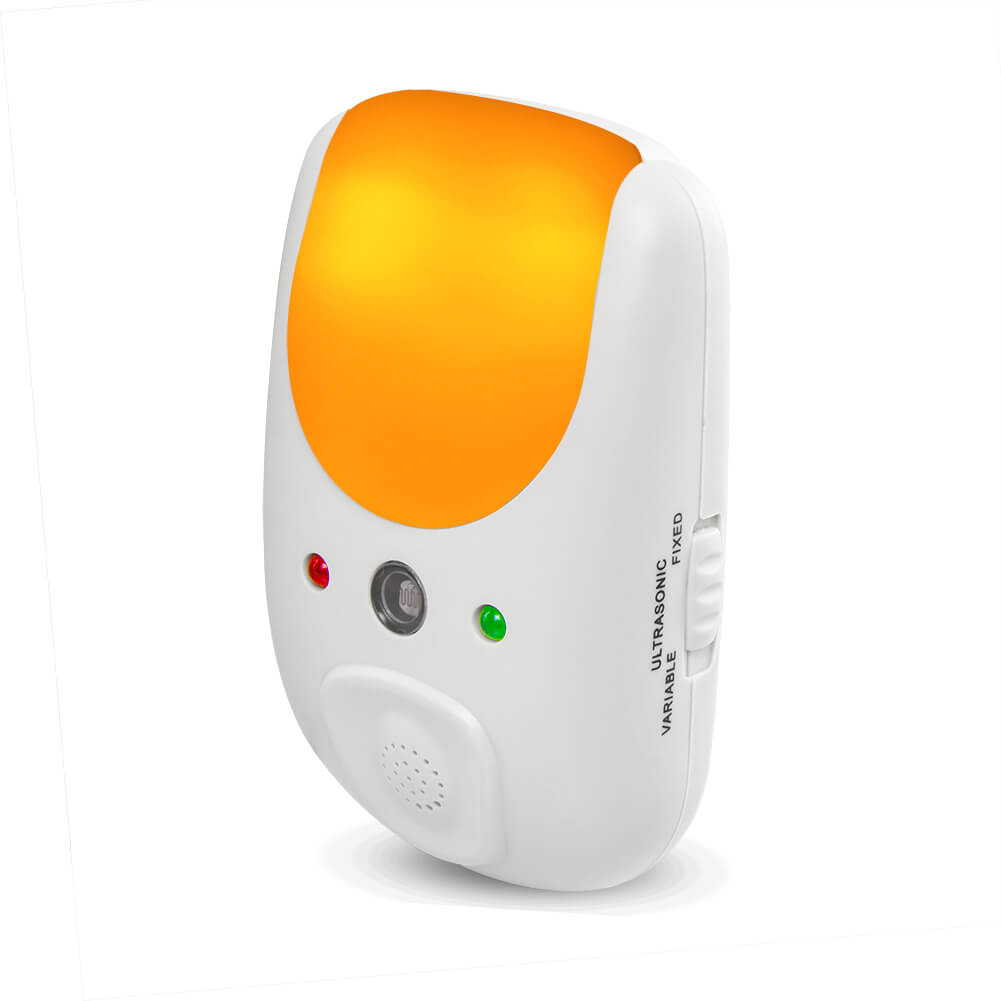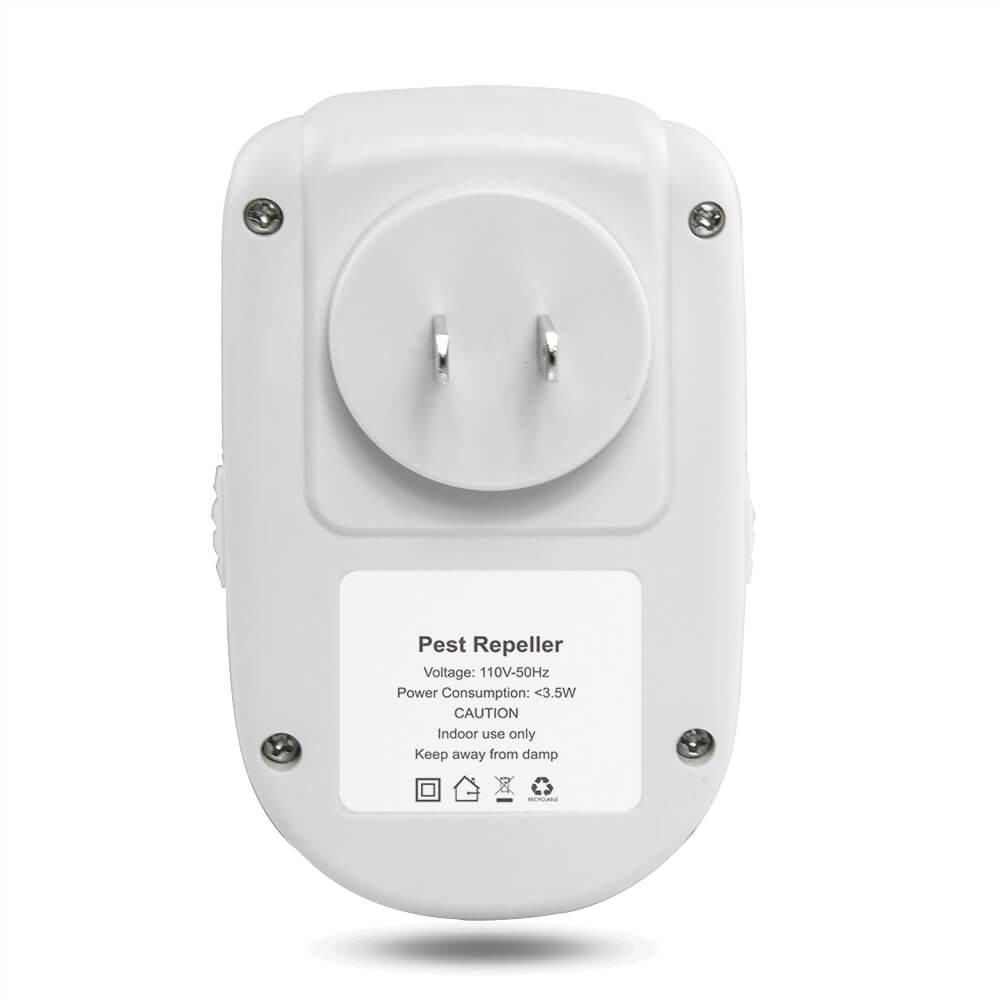 Installation
1. Plug the Repeller into the socket of a wall outlet 20cm-80cm away from the ground, then it will emit ultrasonic and electromagnetic waves, which is inaudible to humans.
2. Greenlight keeps flashing to indicate emitting ultrasonic waves, slide switch on the right side to select the frequency to "Fixed" or "Variable".
-"Fixed" keeps the frequency at 50kHz
-"Variable" changes frequency between 20kHz to 40kHz
3. A red light blinks for emitting electromagnetic waves 160 seconds at intervals of 160 seconds.
4. Slide switch on the left side to turn ON/OFF night light
-"ON" activates the sensor to detect surrounding light automatically, and keep night light works only
in darkness
-"OFF" deactivates both night light and sensor.
5. Wipe the unit with a soft dry cloth, and keep it dry.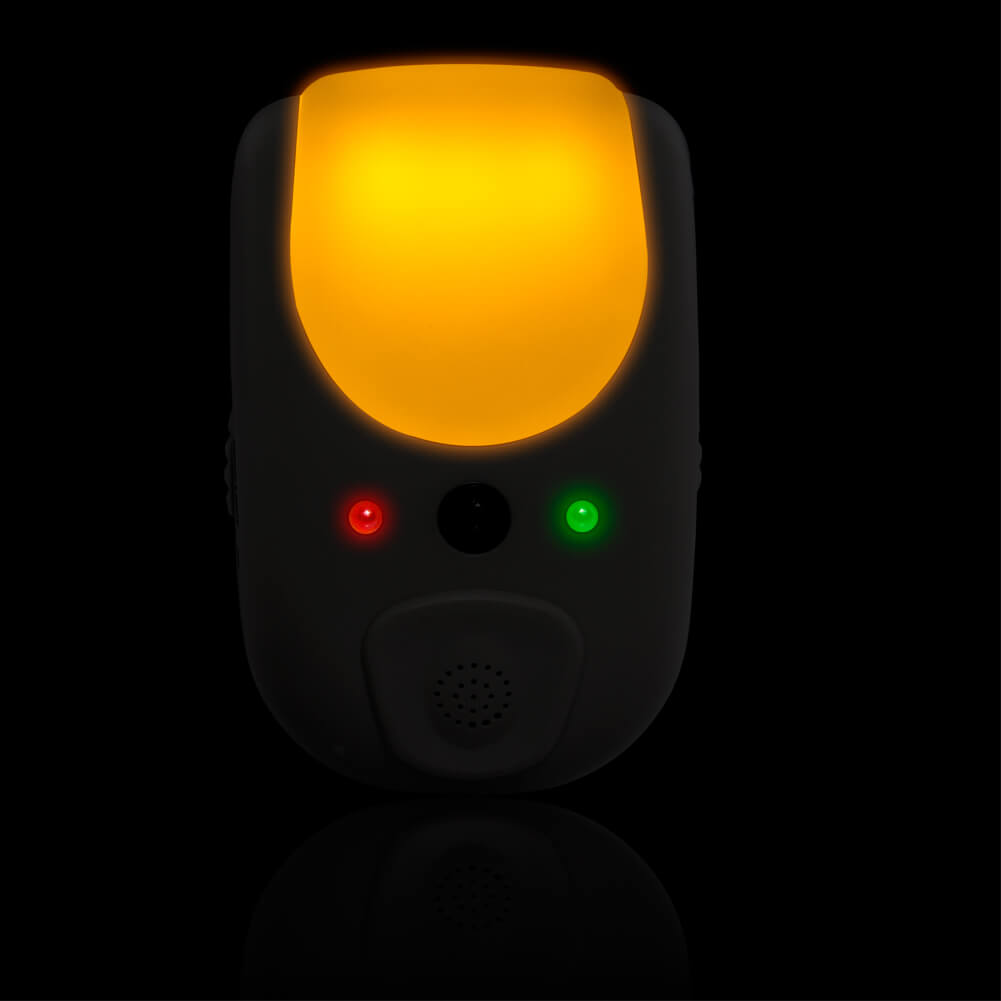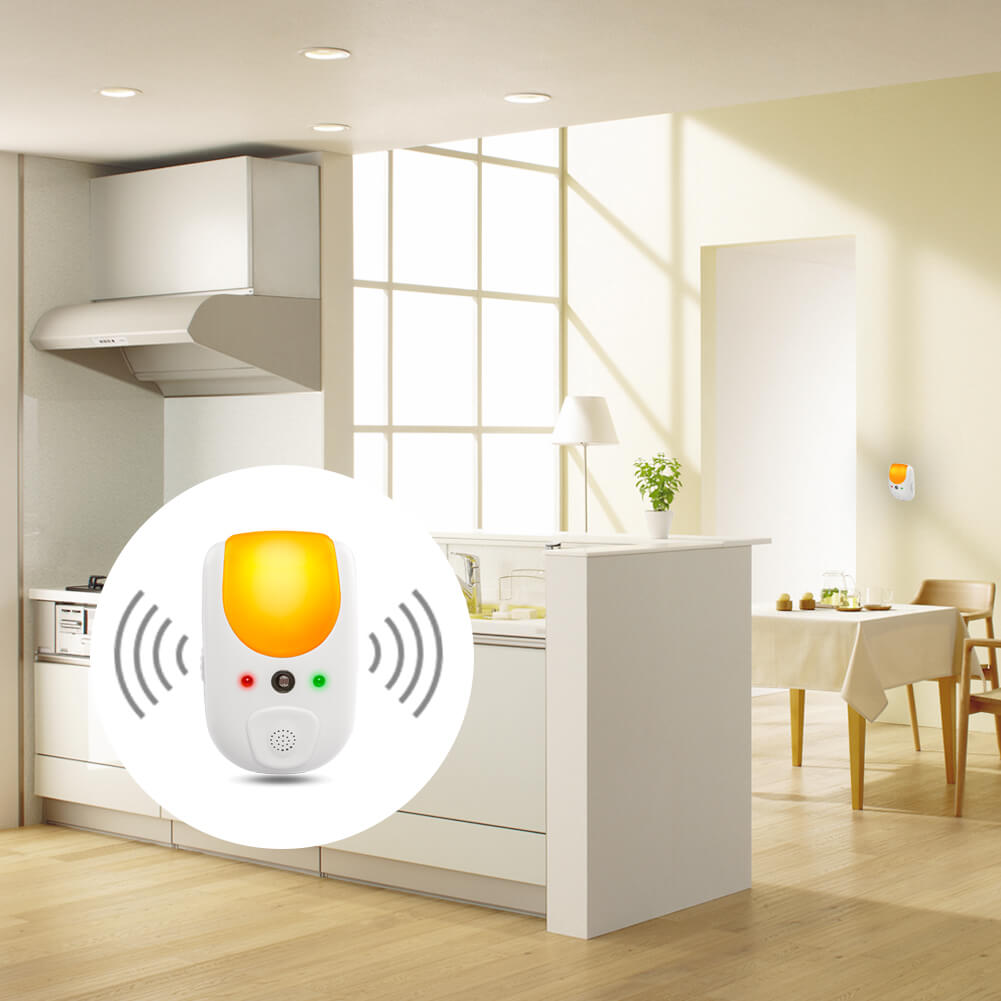 Parameter 
| | |
| --- | --- |
| Model No. | VS-327 |
| Product Weight | 150g |
| Power Supply | AC Charging |
| Input Voltage | 110V, 50Hz |
| Power Consumption | <3.5W |
| Fixed Frequency | 55kHz |
| Variable Frequency Range | 20kHz-40kHz |
| Working Temperature | 0℃-40℃(32℉-104℉) |
| Coverage Area | Up to 1,350 sq. ft. (150 sq. m.) |
| Package | Color box (Customized acceptable) |
| Color box size | 75*82*115mm |
| Carton size | 395*245*250mm |
| Qty. per carton | 30 PCS |
| N. W. per carton | 4.5KG |
| G. W. per carton | 5KG |