Mole repeller can chase away moles, gophers and other destructive burrowing animals just got a whole lot easier. Using the sun – the strongest and least expensive power source available – the effective, eco-friendly solar ultrasonic mole repeller emits powerful vibration and sound pulses that drive away burrowing animals without a scratch.
This humane, poison-free mole and gopher repeller is safe to use around children and pets, so you can kick back and enjoy some peace of mind, not to mention a destructive-free yard.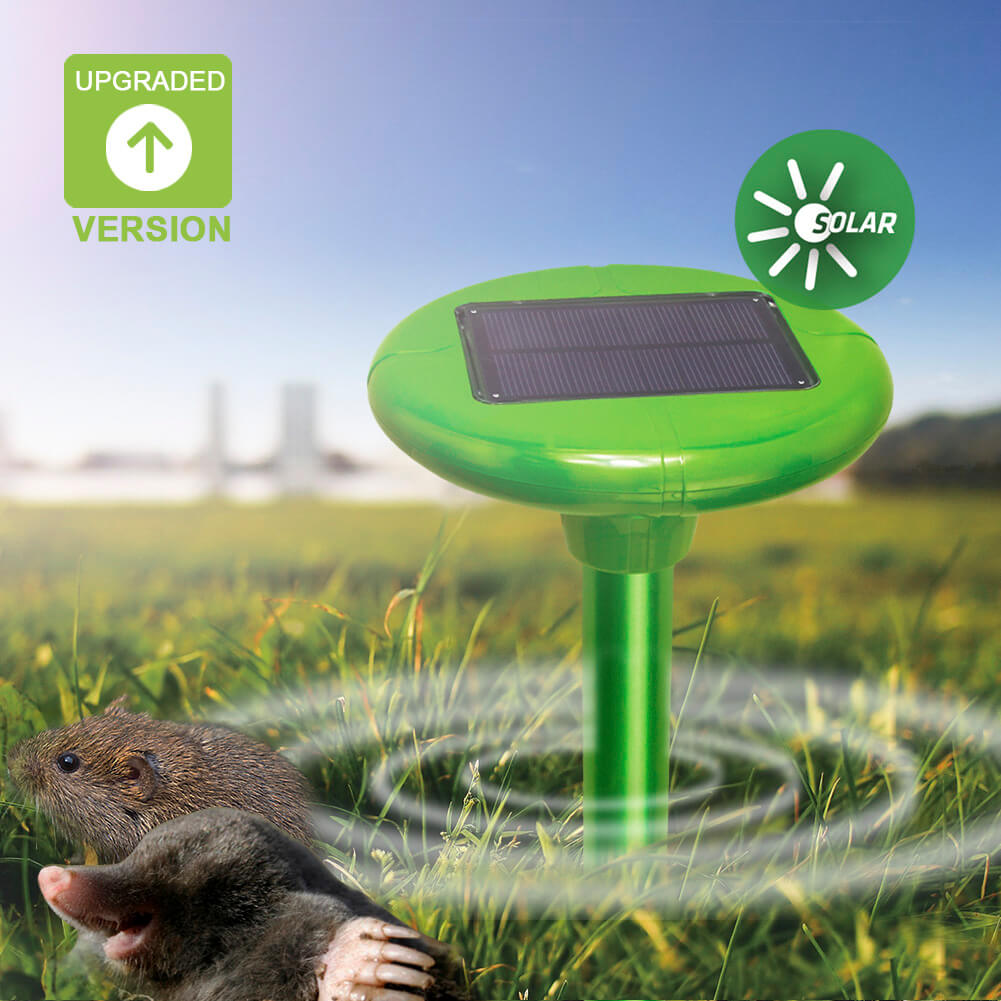 Installation of mole repeller
1. Turn off the unit for getting charge under the sunlight for 24 hours before use.
2. Assemble the product as the following picture.
3. Make a pilot hole prior to inserting the Solar Mole Spike into the ground. To prevent damage, do not hammer the Spike into the ground.
4. Insert the spike until the spike head is flush with the ground to prevent the chance of hitting it with a lawnmower or tripping over it.
5. Press the power button to turn on the Spike.
6. Remove the product when flooding may occur or before ground freezes.
7. Work better in denser, semi-moist soils than dry, light soils (better sound transmission), and better without large obstructions like concrete footings, driveways, large planters, etc.
8. Operates in a circular pattern, approximately 65 ft in semidiameter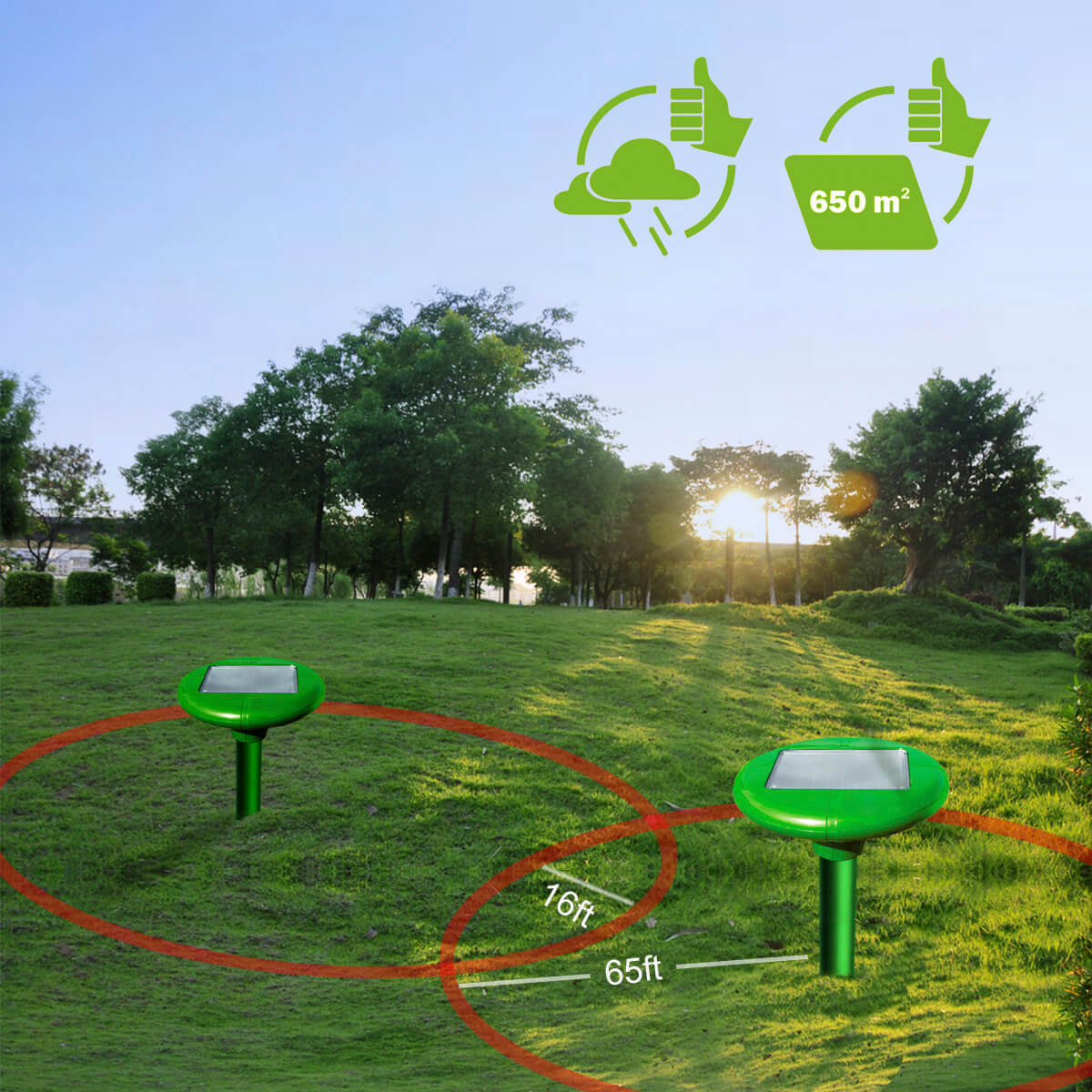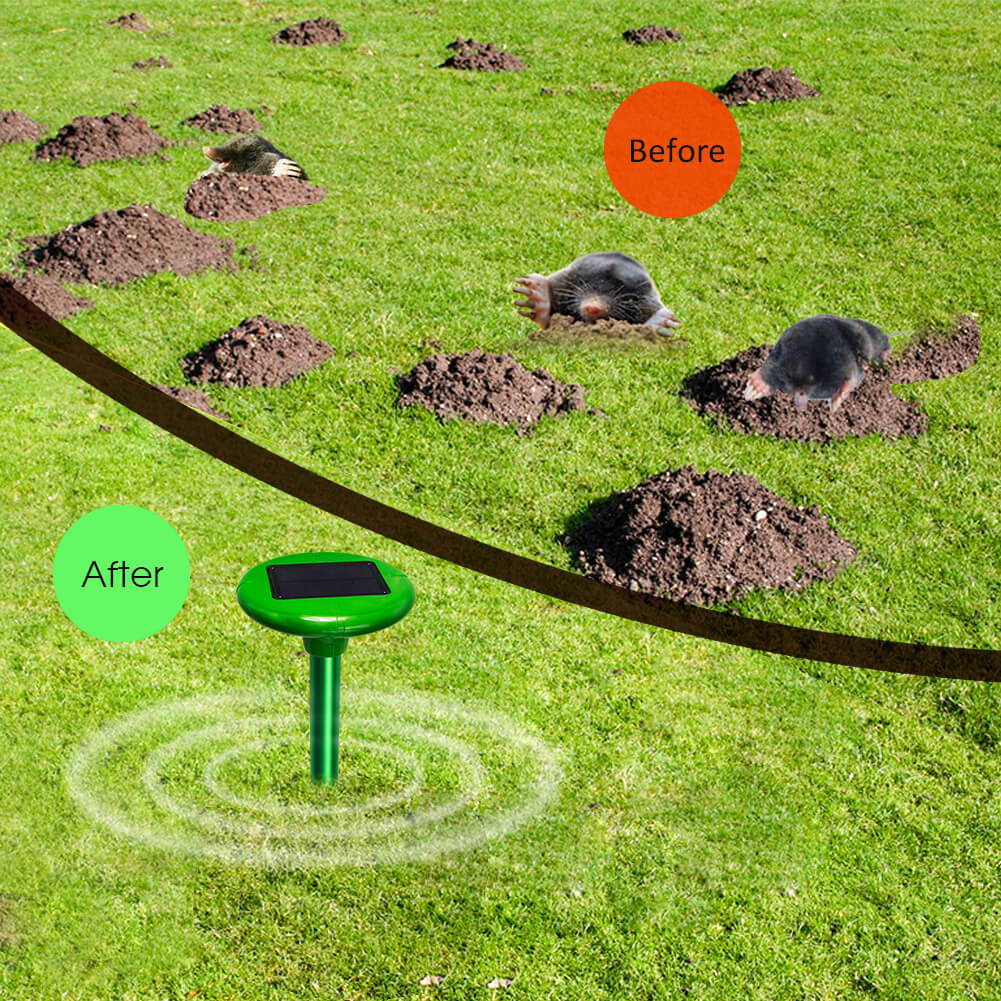 | | |
| --- | --- |
| Model No. | VS313-1 |
| Casing Material | ABS |
| Power Supply | Solar |
| Battery | Built-in Rechargeable Battery |
| Battery Capacity | 800mA |
| Frequency | 400-1000 Hz |
| Power Reserve | One solar full charge will last up to 7 days |
| Coverage Area | Up to 7, 000 sq. ft. (650㎡) |
| Waterproof IP rating | IP44 ( Free to use in the rainy day) |
| Package | Color box (Customized acceptable) |
| Color box size | 155*95*200mm |
| Carton size | 430*405*500mm |
| Qty. per carton | 24 PCS |
| N.W. per carton | 7.6KG |
| G.W. per carton | 11.3KG |
Interested in this item? Just one click to send your inquiry
Note: For multiple products inquiry, or other general questions, please send your message via Contact Us page, so that it will be response faster.