This attack wave mouse deterrent is safe, indoor pest control! This best selling indoor electronic rodent repellent couldn't be simpler – just plug in the device to repel rodents, bats, spiders, and more.
Combines both stable ultrasonic sound at a frequency of 23.5-24.5kHz and variable ultrasonic (silent to most humans) sound at a frequency of 16-50/25kHz to drive pests away with sounds they can't stand.
What is the attack wave? Please check the following video, and you will have the answer.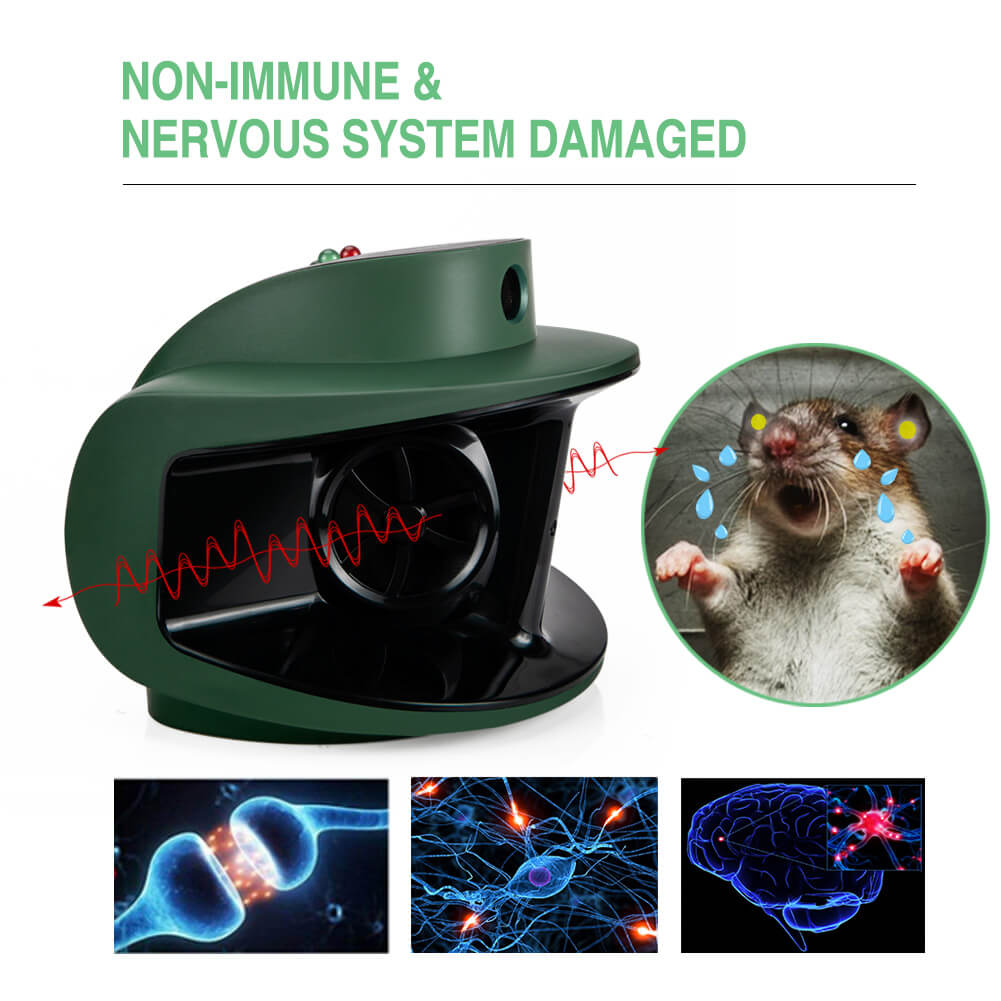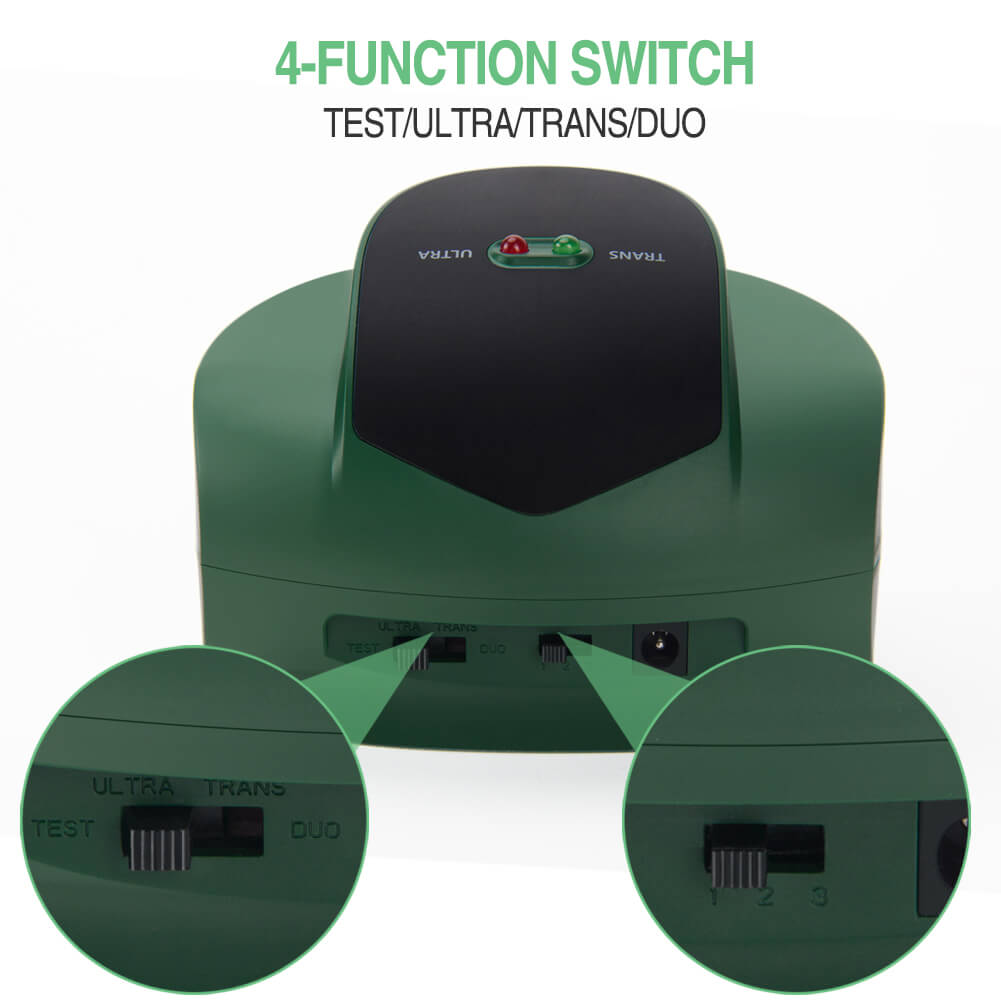 Installation of mouse deterrent
1. Plug the Repellent into a lower socket of a 100-240V wall outlet in the room where rodent activity is suspected.
2. Position the unit into a wall outlet close to the floor where the speaker points towards the area of rodent activity.
3. Slide 4-Function Switch to choose a working mode, and slide Intensity Switch to adjust the intensity of ultrasound in Mode TRANS, grade 1→2→3 indicates intensity decreasing.
4. Red LED indicates variable ultrasound, green blinks to indicate stable ultrasound.
5. Clear all surroundings obstructing ultrasound and pressure wave travels.
6. Apply one more unit to increase your defense, and keep it working day and night.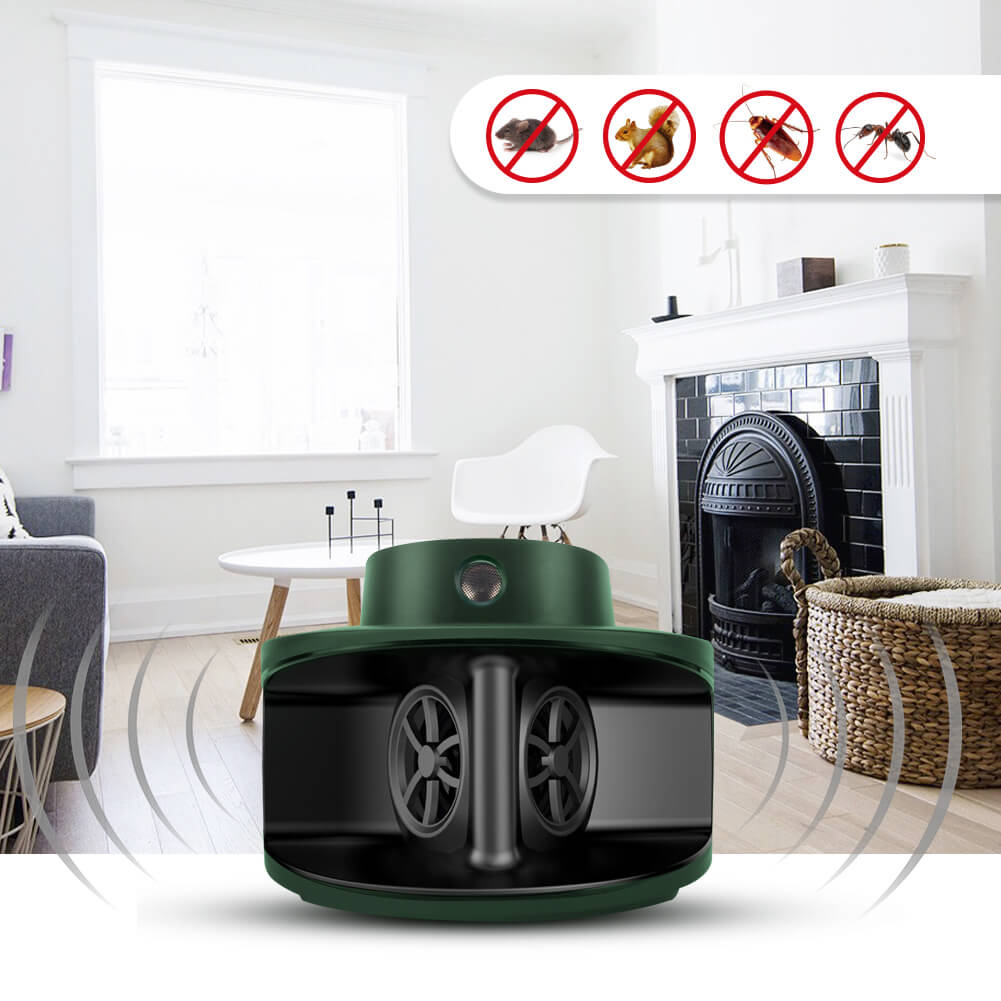 Product Explosion View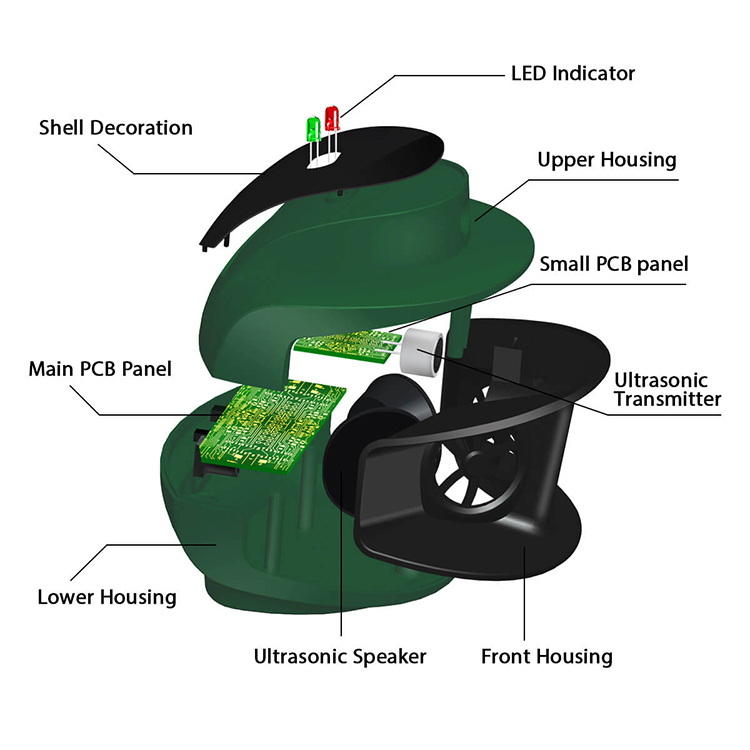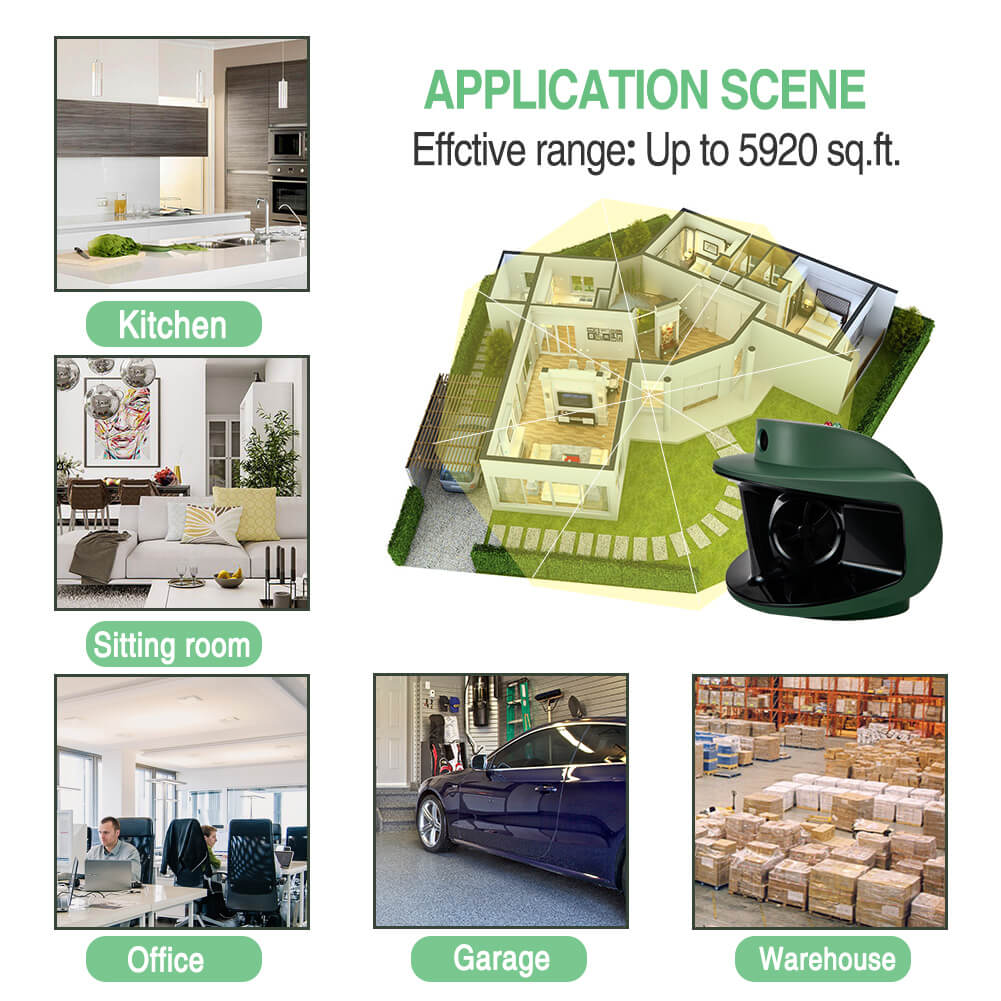 Parameter 
| | |
| --- | --- |
| Product Name | Indoor Ultrasonic Rodent Repellent |
| Model No | AR10 |
| Working Voltage/Current | 9V/130-200mA |
| Input Voltage | 100-240V |
| Adapter | DC 9V/500mA |
| Effective Range | Up to 100㎡(1076 sq.ft.) |
| Ultrasonic Frequency | 16-50/25kHz |
| DB Value | 90-110dB |
| N.Weight | 288g |
| Dim(cm) | 12*9.8*9.4 (L*W*H) |
| QTY Per 20' FCL | 13,392 PCS |
Interested in this item? Just one click to send your inquiry
Note: For multiple products inquiry, or other general questions, please send your message via Contact Us page, so that it will be response faster.