This mini pest repeller is easy to use, and it is ideal for use in small rooms and spaces.   Just plug it in to effectively chases away pests in-home or office!
Ultrasonic Frequencies – the audible sounds emitted are above the range of most human hearing
Installs easily – simply plug in & walk away
Inexpensive, permanent solution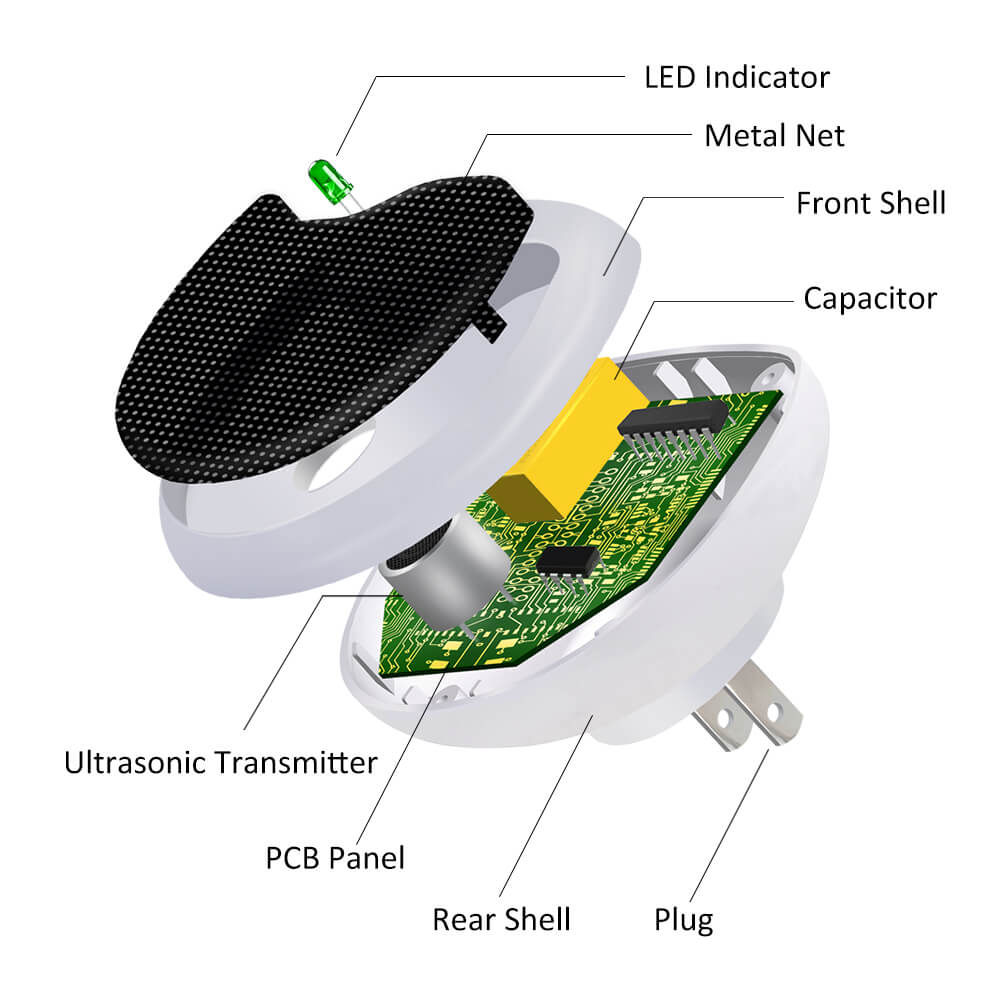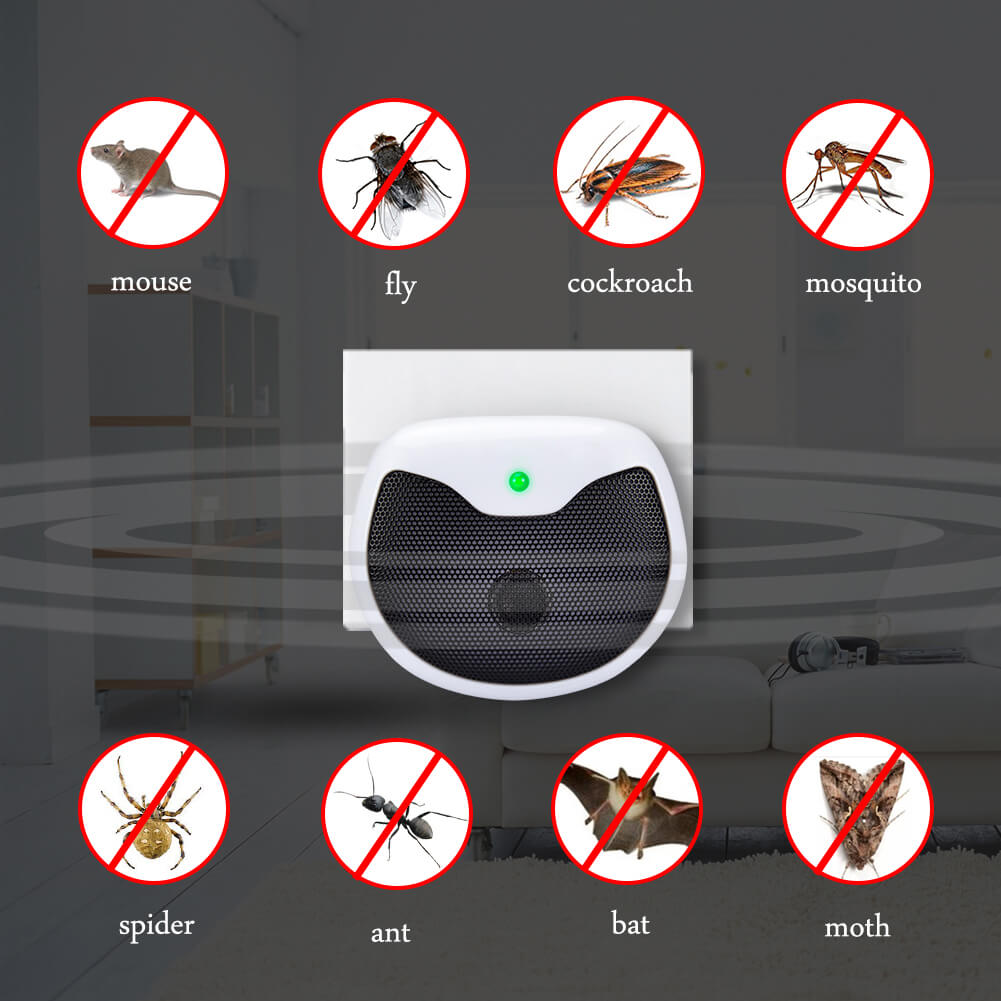 Installation of pest repeller
1. Plug the Repellent into a lower socket of a wall outlet in the room where rodent activity is suspected.
2. The green LED light at the top of the unit will light up and a soft 'buzz' emitted to indicate it's working properly. ( Note: The tone of this buzz may vary slightly from unit to unit.)
3. Position the unit into a wall outlet close to the floor where the speaker points towards the area of rodent activity.
4. Clear all surroundings on the path of ultrasound travels.
5. Each room requires a minimum of one unit and one unit is enough to cover 15㎡.
For a larger room or an L-shaped room, more than one unit is needed. For best performance, keep the unit on day and night.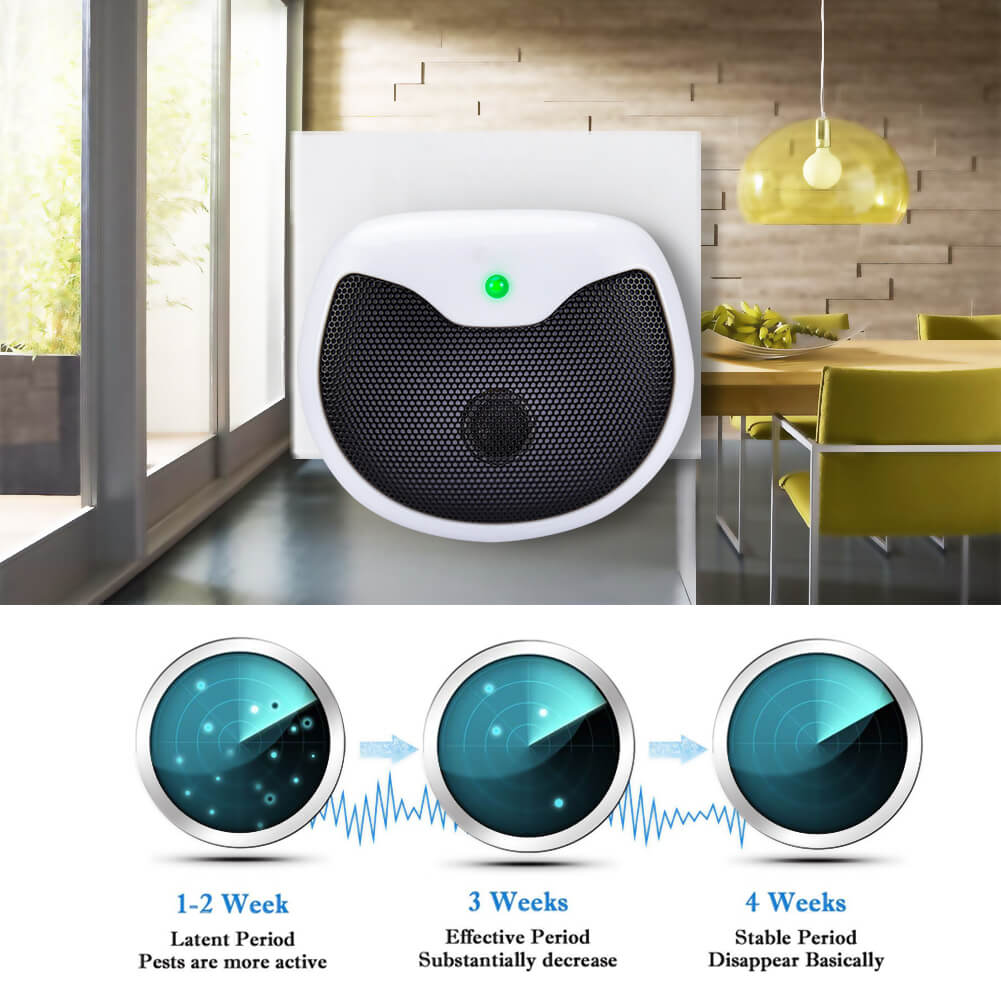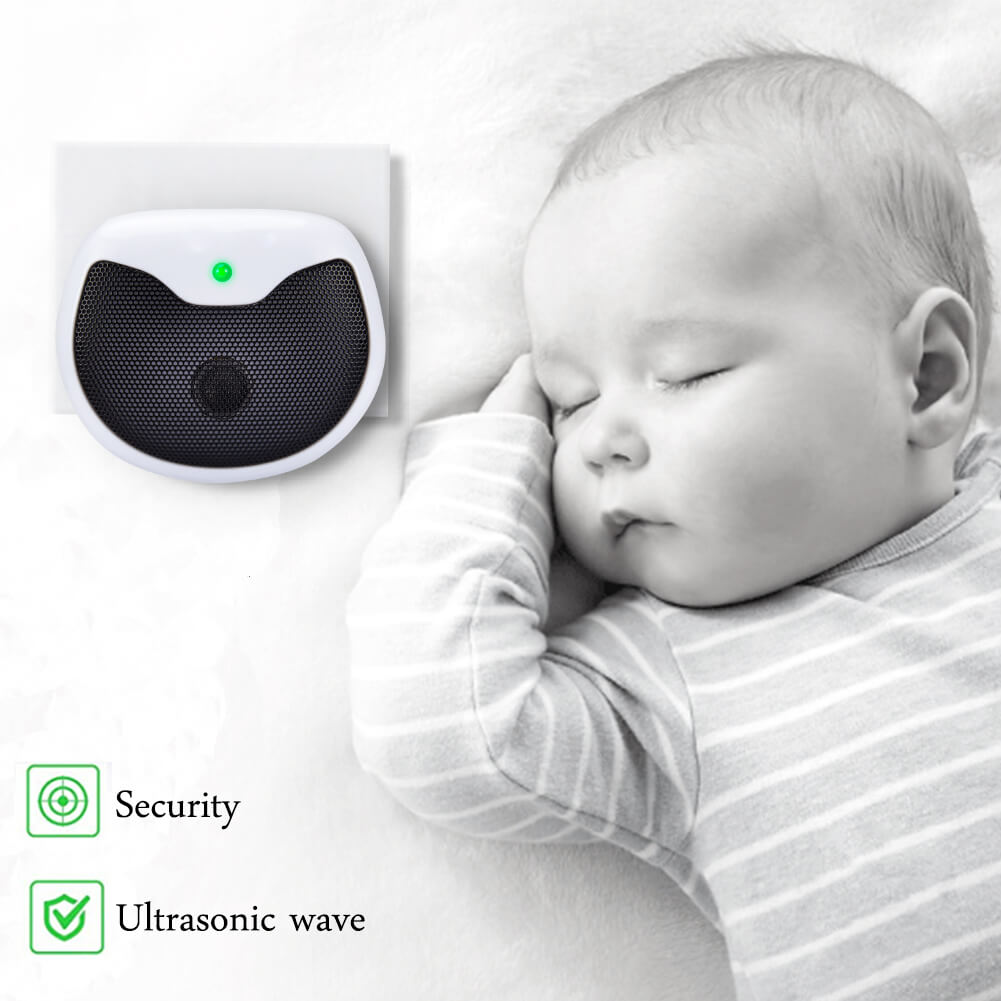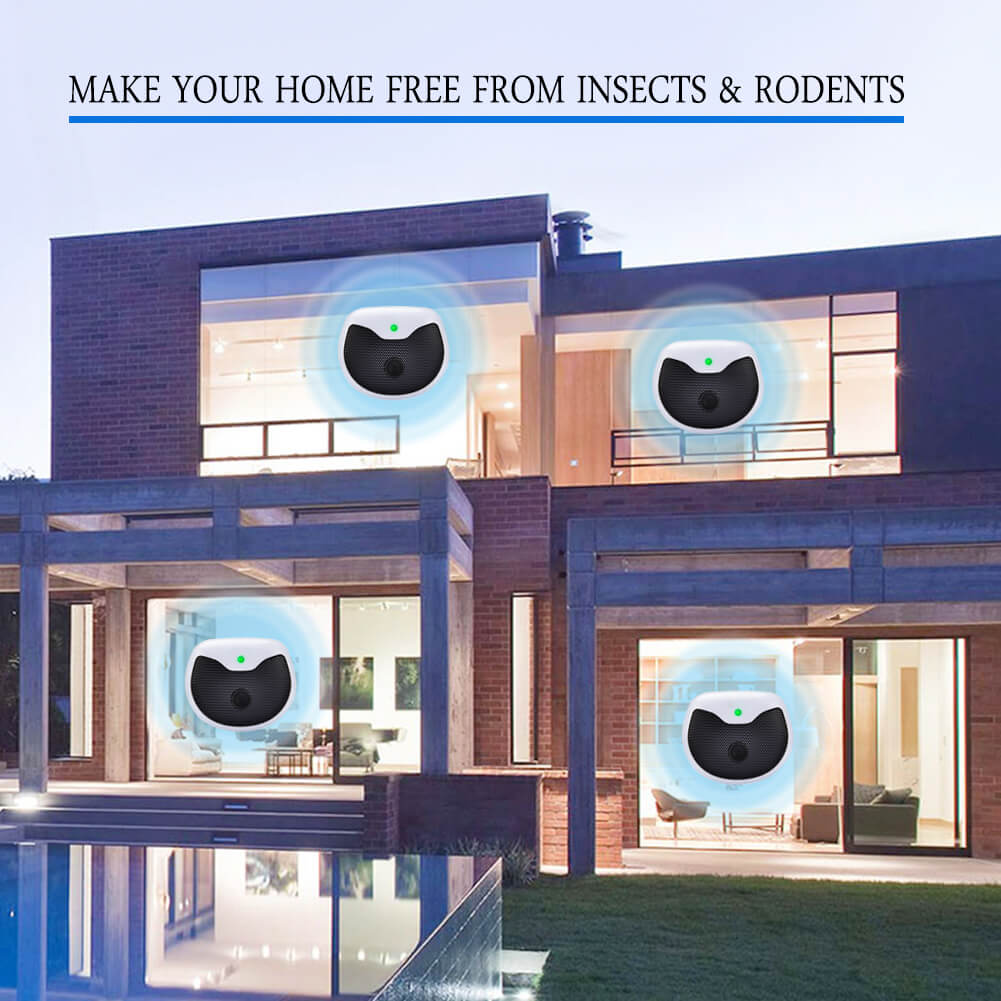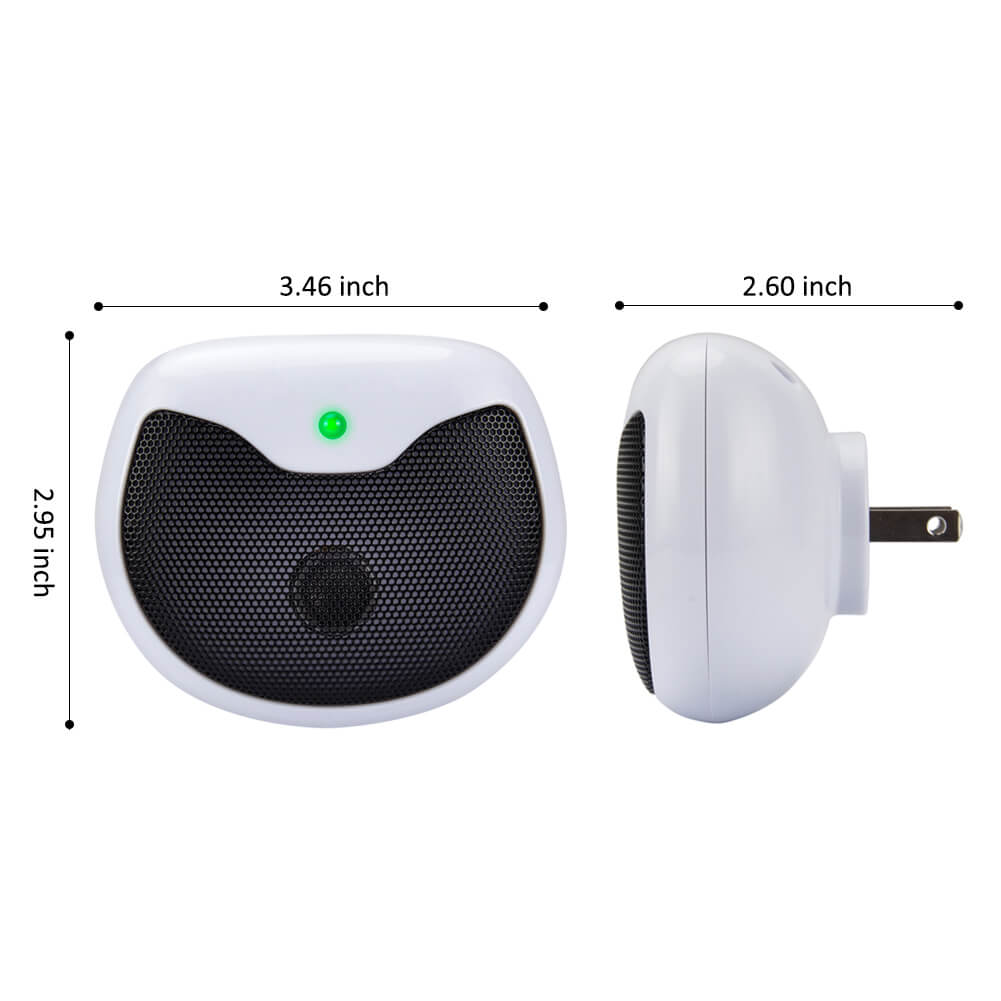 Parameter 
| | |
| --- | --- |
| Product Name | Indoor Ultrasonic Rodent Repellent |
| Model No | AR12 |
| Working Voltage/Current | * |
| Input Voltage | 100-220V |
| Adapter | * |
| Effective Range | Up to 80㎡(861 sq.ft.) |
| Ultrasonic Frequency | 22-30kHz |
| DB Value | 90-110dB |
| N.Weight | 64.5g |
| Dim(cm) | 8.78*6.57* 7.5CM (L*W*H) |
| QTY Per 20' FCL | 40,500pcs |