This indoor ultrasonic rodent repellent is designed specifically to repel animals such as mice, rats from houses, food stores, warehouses, and gardens.
It emits a range of sound frequencies from 22kHz up to 30kHz (which the pests hear but humans can't).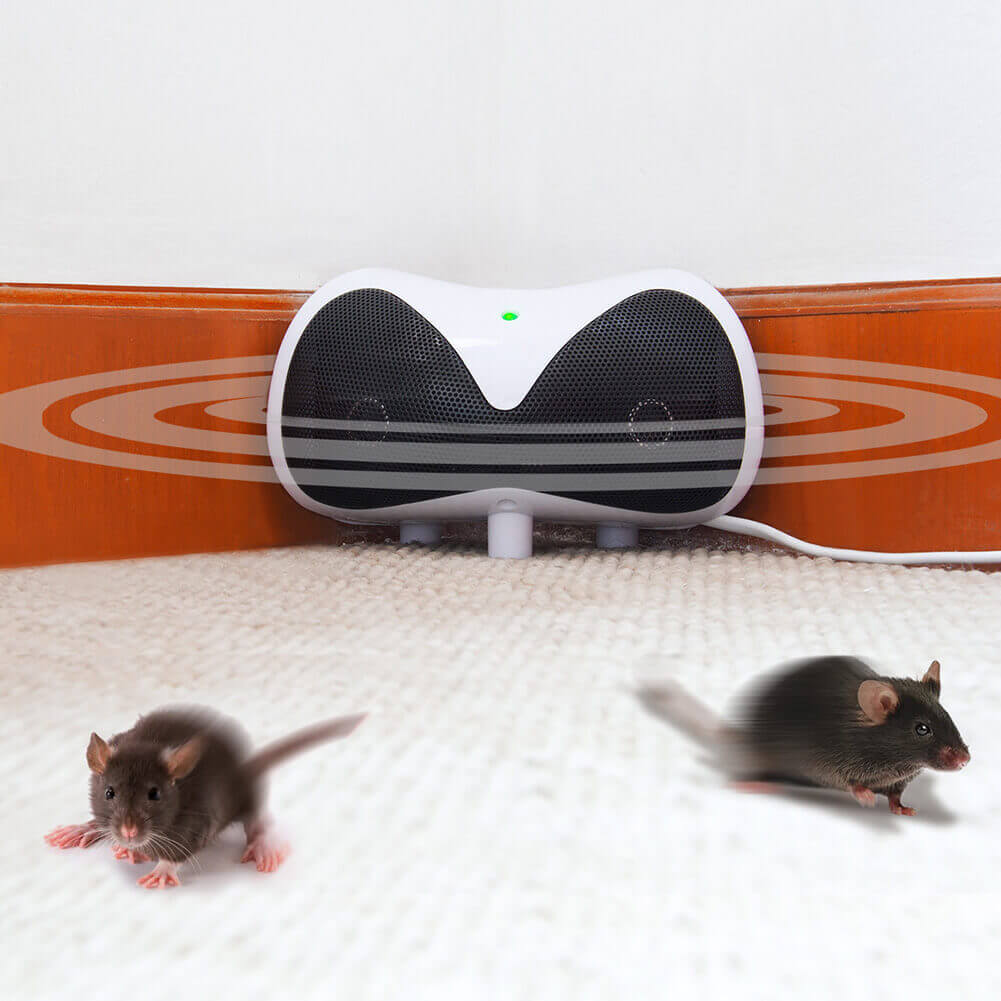 Installation of rodent repellent
1. Plug the Repeller into the lower socket of the wall outlet in the room where rodent activity is suspected.
2. The green LED light at the top of the unit will light up and a soft 'buzz' emitted to indicate it's working properly.
3. Position the unit on the floor, or on a secure flat surface and point the speakers towards the area of rodent activity.
4. Clear all surroundings obstructing ultrasound and pressure wave travels.
5. Please keep it works all the time till rodents activity disappears.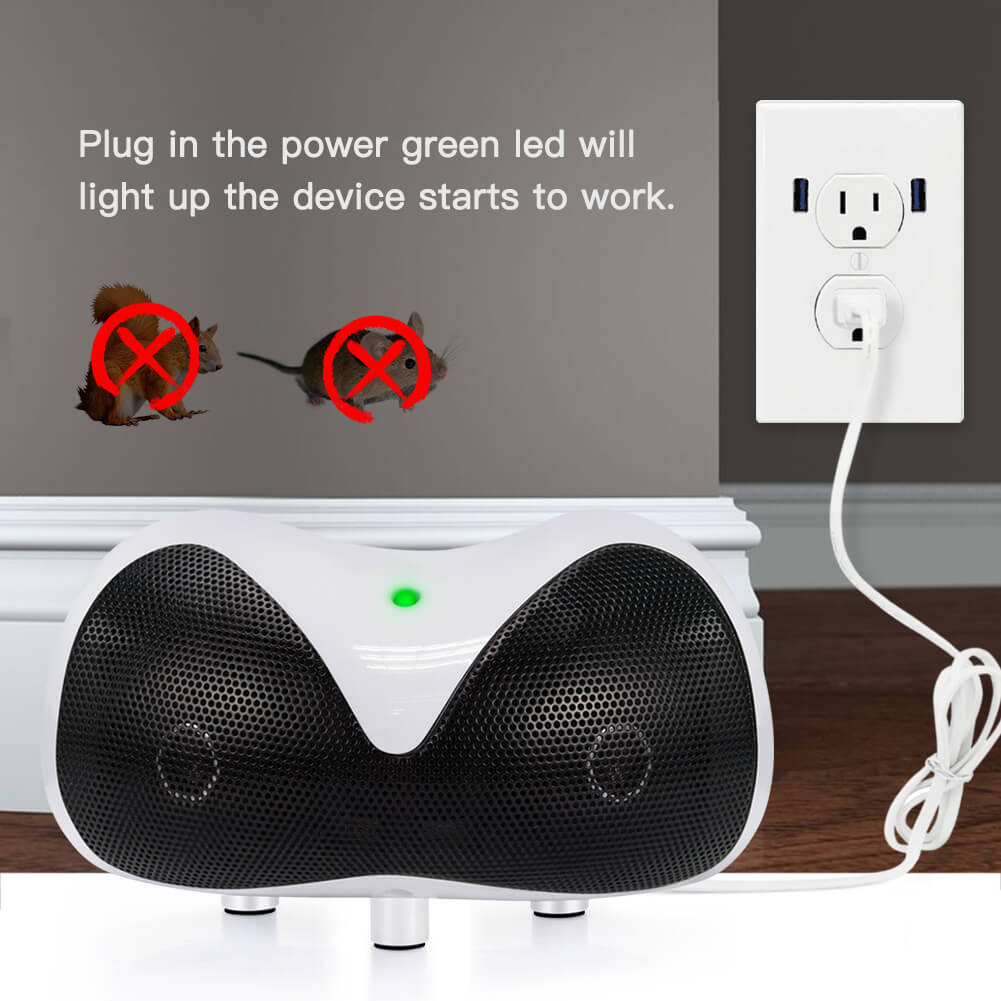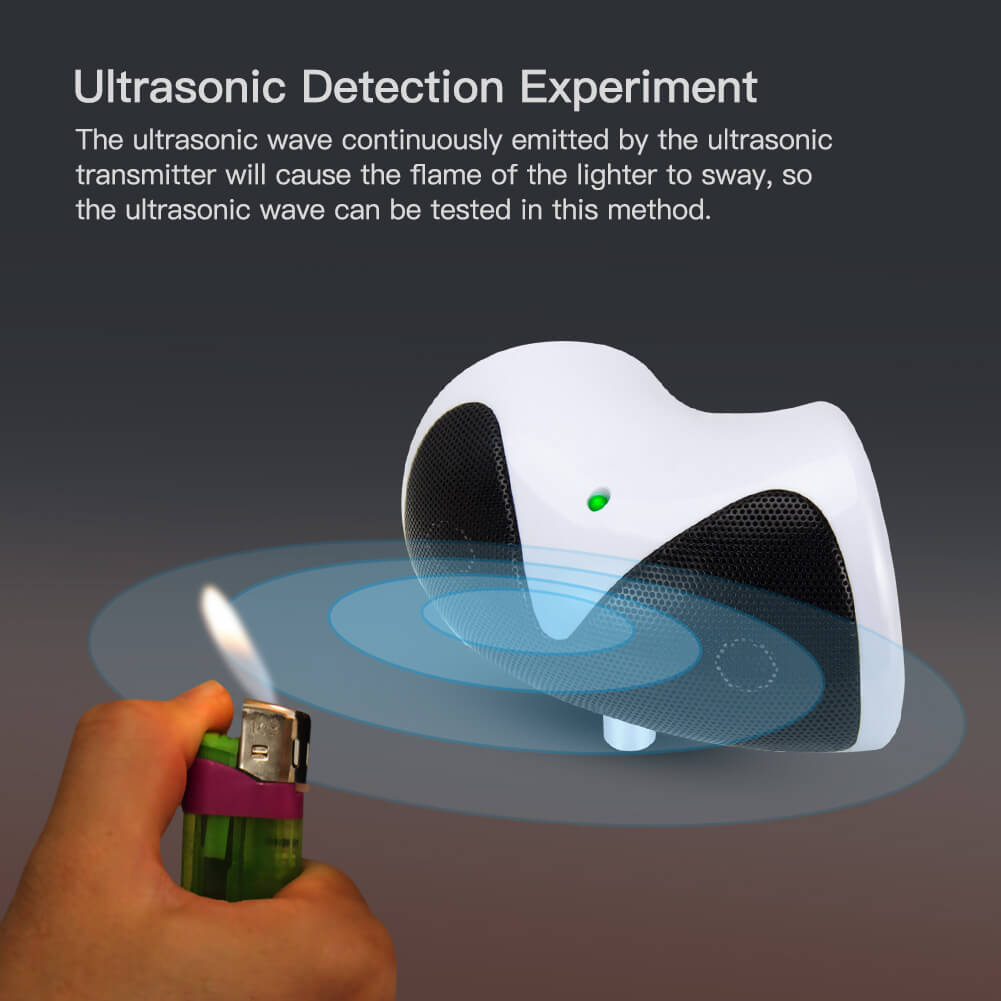 Don't believe this? Please check the following video.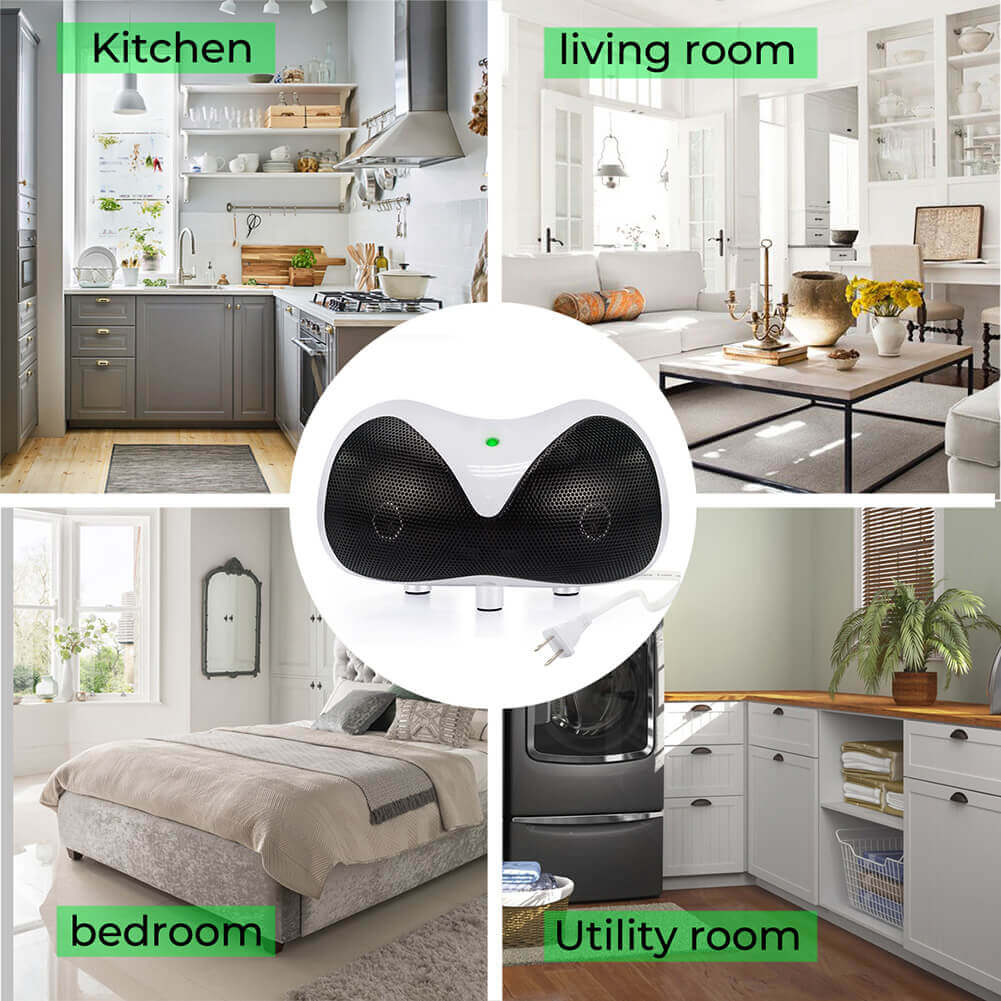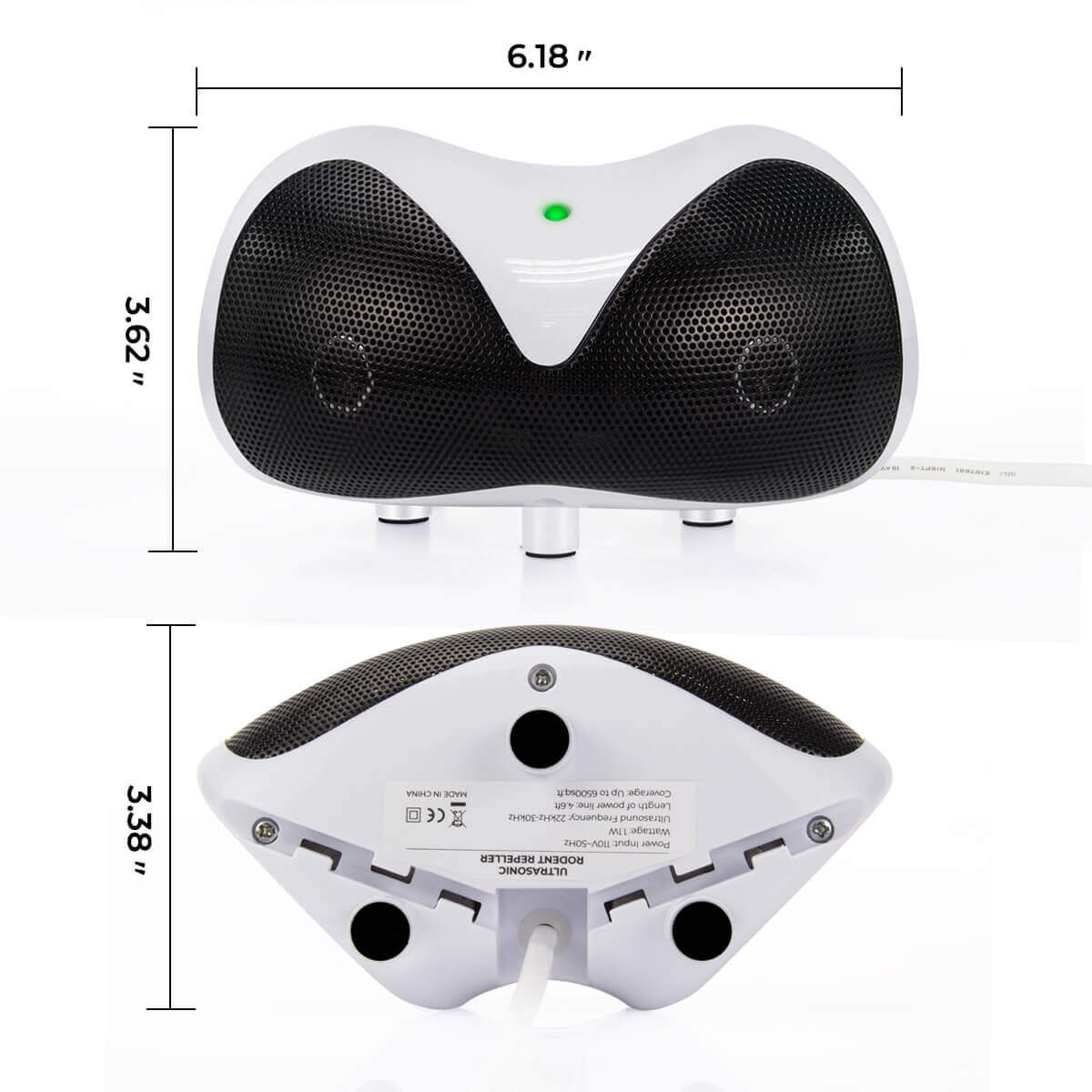 Parameter 
| | |
| --- | --- |
| Product Name | Indoor Ultrasonic Rodent Repellent |
| Model No | AR11 |
| Working Voltage/Current | * |
| Input Voltage | 100-220V |
| Adapter | * |
| Effective Range | Up to 150㎡(1615 sq.ft.) |
| Ultrasonic Frequency | 22-30kHz |
| DB Value | 90-110dB |
| N.Weight | 373g |
| Dim(cm) | 15.7*8.58*9.2 (L*W*H) |
| QTY Per 20' FCL | 11,772pcs |
Interested in this item? Just one click to send your inquiry
Note: For multiple products inquiry, or other general questions, please send your message via Contact Us page, so that it will be response faster.