Solar mole repeller offers a poison-free way to drive away moles, gophers. Every 30 seconds, sonic pulses penetrate the soil, emitting a penetrating sound that is irritating to moles and gophers who are virtually blind and extremely sensitive to sound and vibrations. This method encourages moles to leave the property, and the solar operated spike continues to discourage return visits.
No batteries are required to operate the waterproof solar spike; one solar charge will last up to 7 days. The spike is safe to use around pets. Allow 7-14 days before moles and gophers start to move away from the area.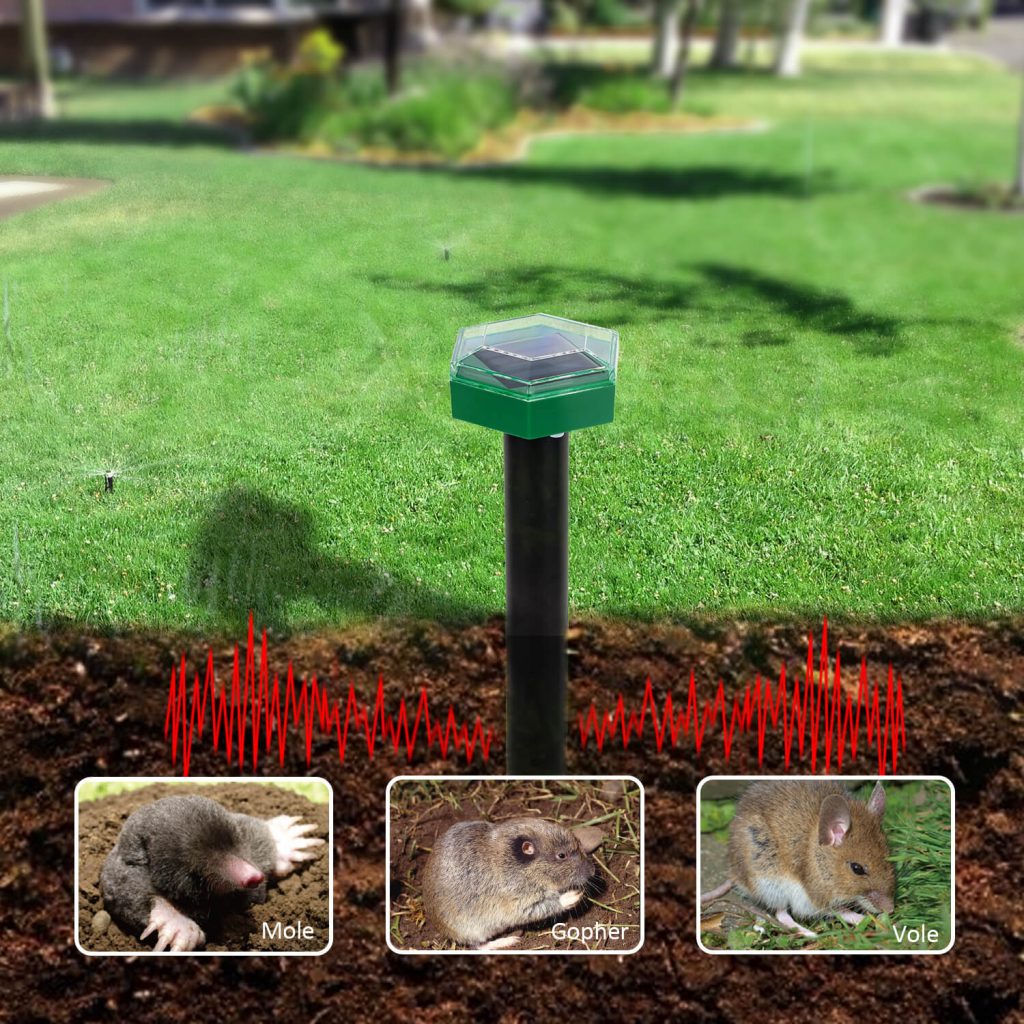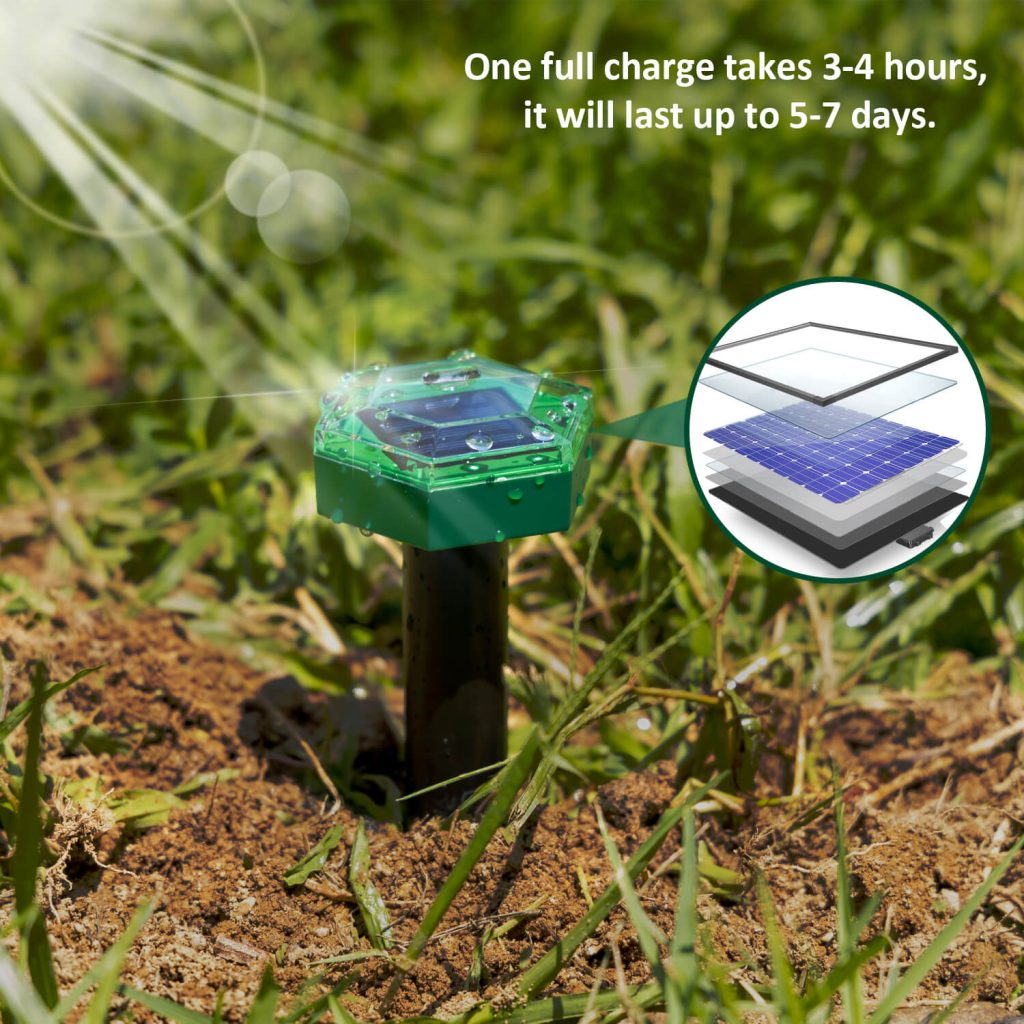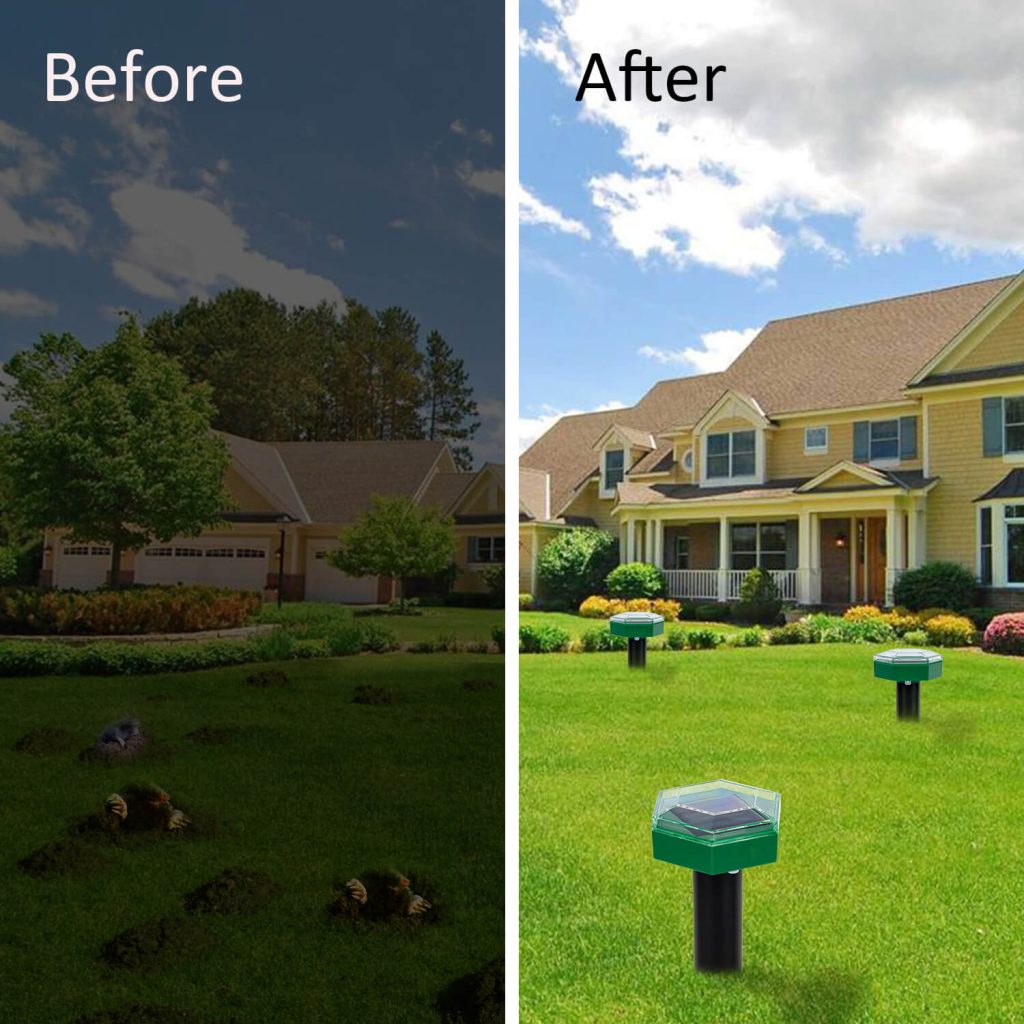 Installation of solar mole repeller
1. Before installation, please charge the product under the sunlight for 24 hours.
2. Assemble the product as the following picture.
3. Make a pilot hole prior to inserting the Solar Sonic Spike into the ground. To prevent damage, do not hammer the Spike into the ground.
4. Insert the spike until the bottom of the spike head begins touching the ground to prevent the chance of hitting it with a lawnmower or tripping on it.
5. Press the power button to turn on the Spike, mode "ON" makes the button softer and easier to press, the first vibration within 50 seconds indicates the Spike is activated.
6. Remove the product when flooding may occur or before ground freezes.
7. Suggested installation space: Approximately 70 ft.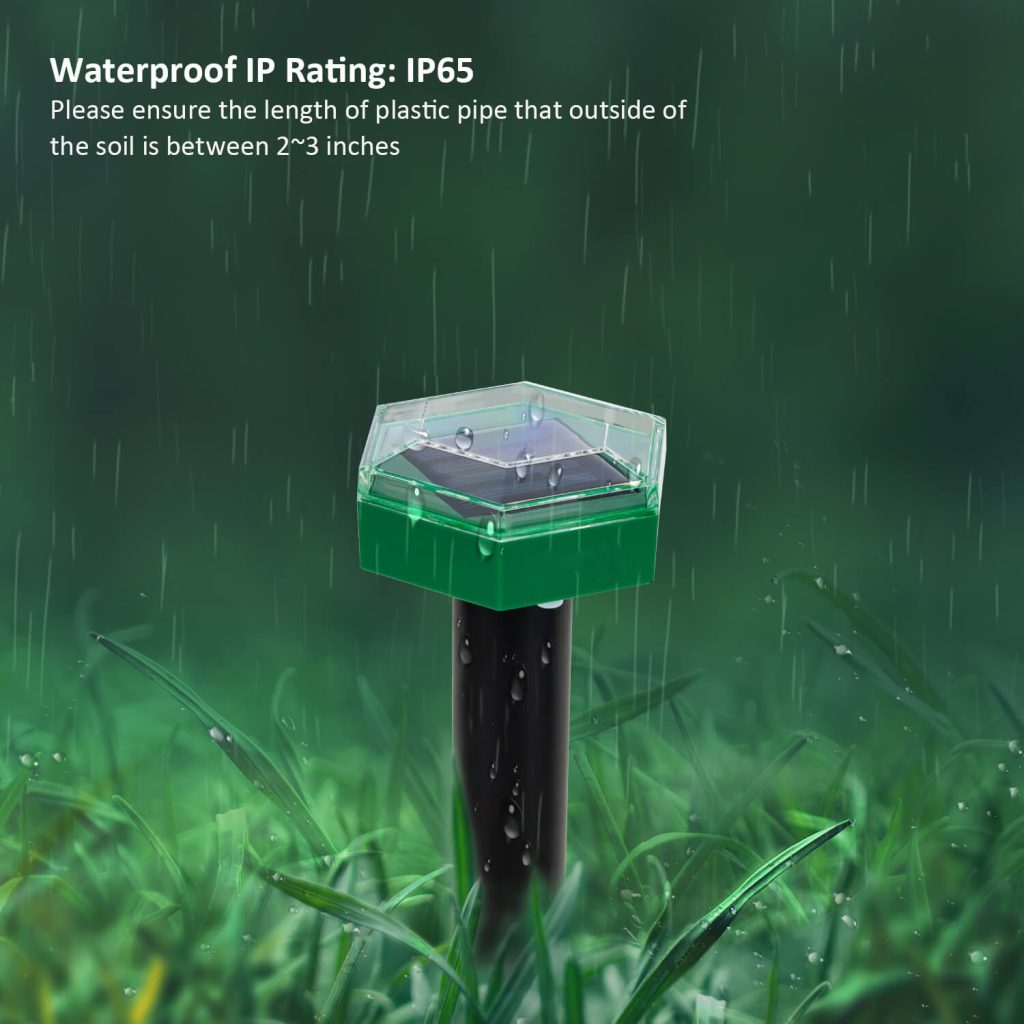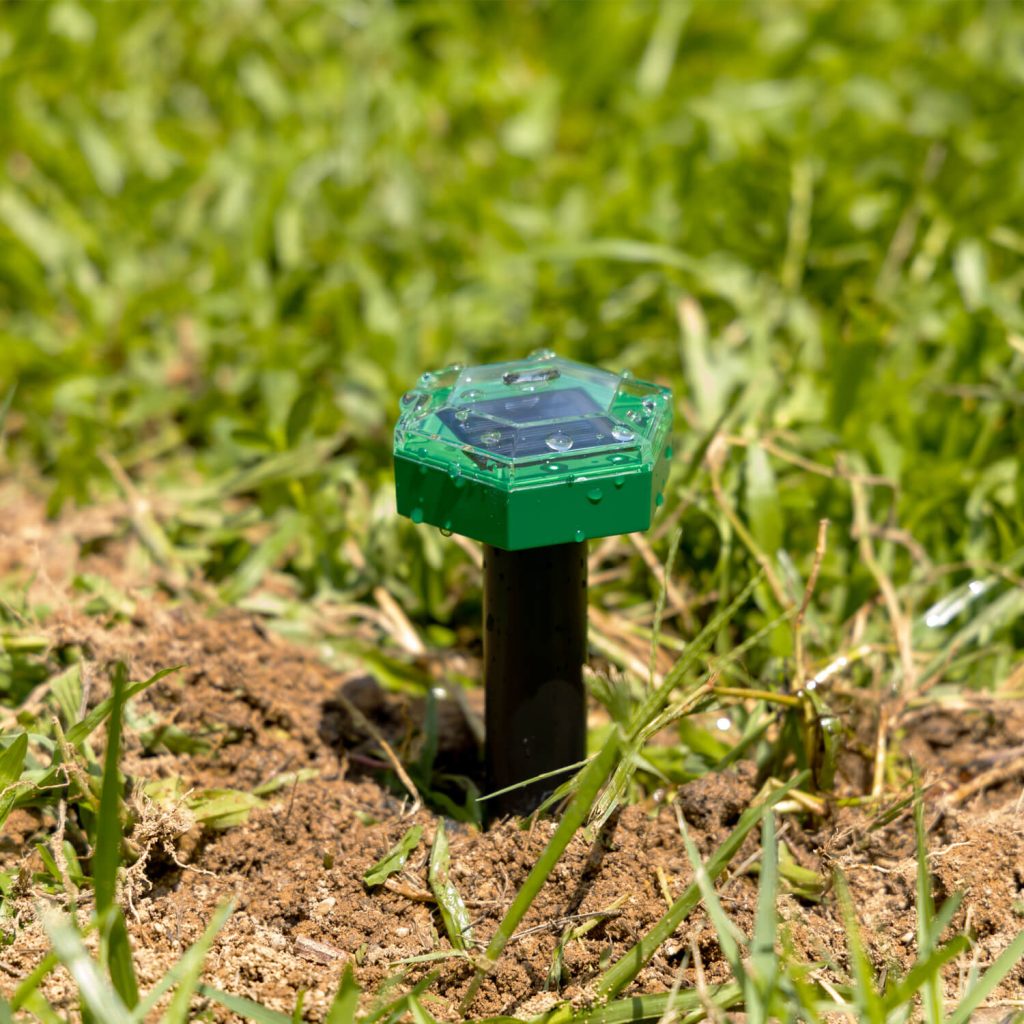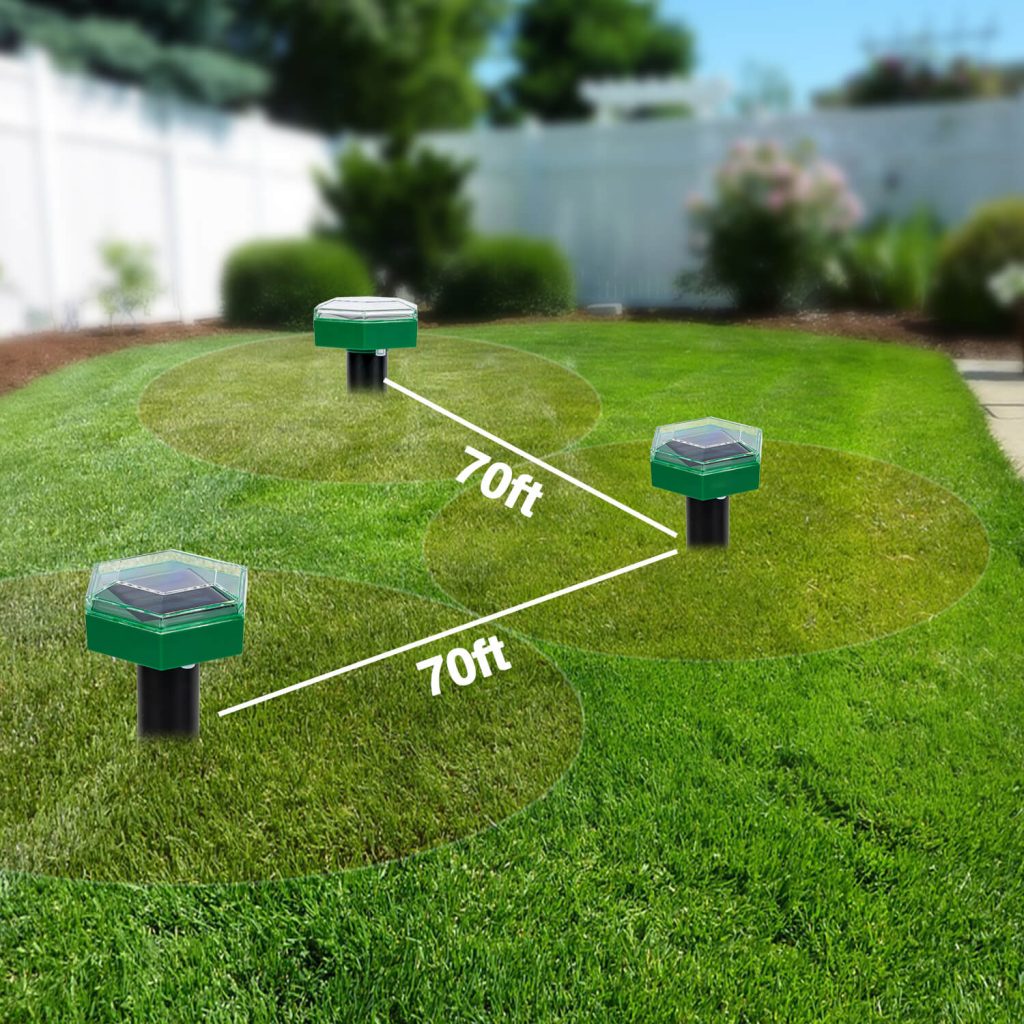 Parameter 
Model No:
AR32
Casing Material:
ABS+PC
Product Weight:
74g
Power Supply:
Solar-Powered
Battery:
Buit-in Rechargeable Battery
Solar Panel:
2V, 36mAh
Frequency:
400±50Hz
Working Mode :
Sonic pulses emitted
Work for 3s, rest for 32s
Waterproof Grade:
IP65
Dimensions:
6.5*7.5*26.5CM (L*W*H)
Interested in this item? Just one click to send your inquiry
Note: For multiple products inquiry, or other general questions, please send your message via Contact Us page, so that it will be response faster.