Ultrasonic Pest Repeller with Night Light
Working Principles:
Poison-free way to drive away mice, cockroaches and most types of flying and crawling insects
The ultrasonic transducer emits intelligent frequency conversion launch 23kHz-26kHz wavelength, stimulates the pests to feel uncomfortable, quickly fled home.
The cold light illuminator gives out soft no-glare light to illuminate your night
The default product color white, but customized colors are acceptable as below.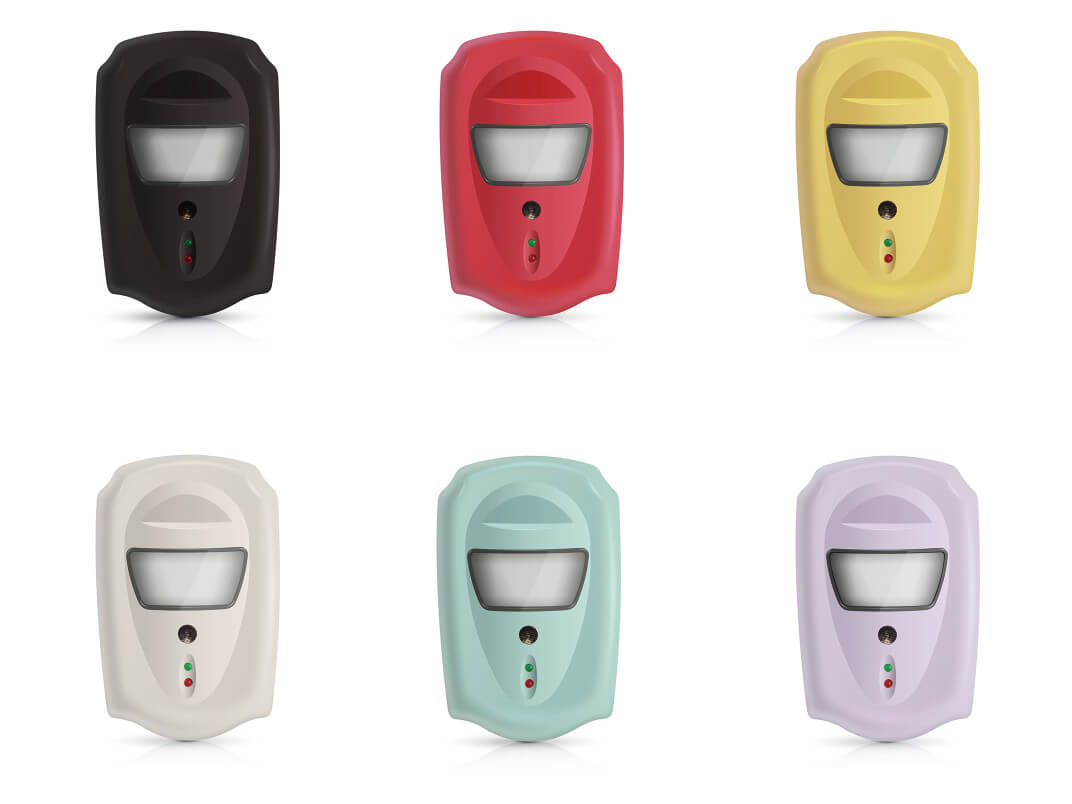 Installation
1. Plug the device into an electrical wall outlet 20cm-80cm away from the ground, facing the area you want to protect.
2. A green and red indicator light will flash by turns, which means that the device is working to emit ultrasound to get rid of pests.
3. The night light will light up for illumination once plugin.
4. Clear all surroundings obstructing ultrasound wave travels because their effectiveness will be weakened.
5. Ultrasonic waves cannot travel through walls, so we recommend place 1-2 units in every room.
6. Your pest problem will be remedied with 2-4 weeks, however, eradication of all pests may take over 4 weeks depending upon the pest and its reproduction cycle. If your vermin problem is particularly serious, it may take a few more weeks.
7. Wipe the unit with a soft dry cloth, and keep it dry.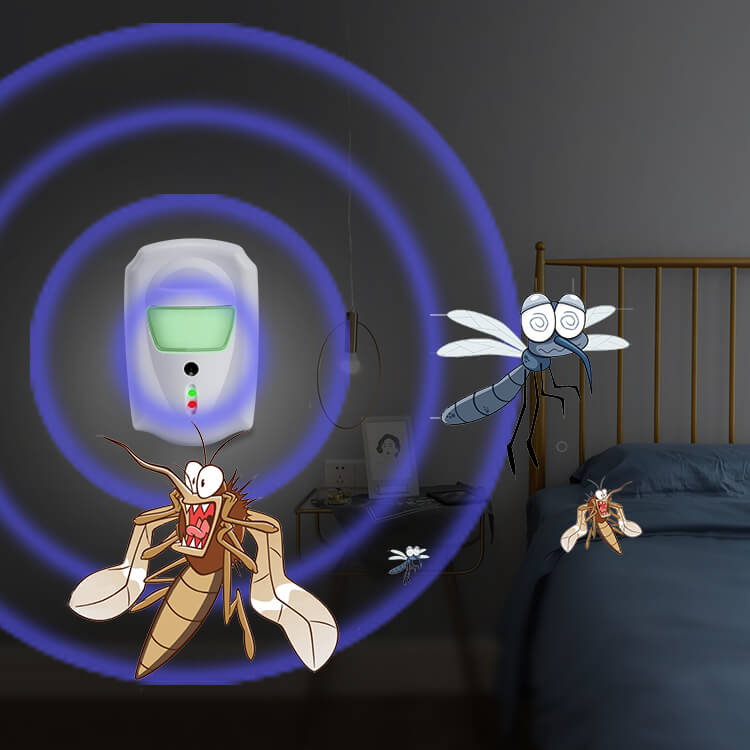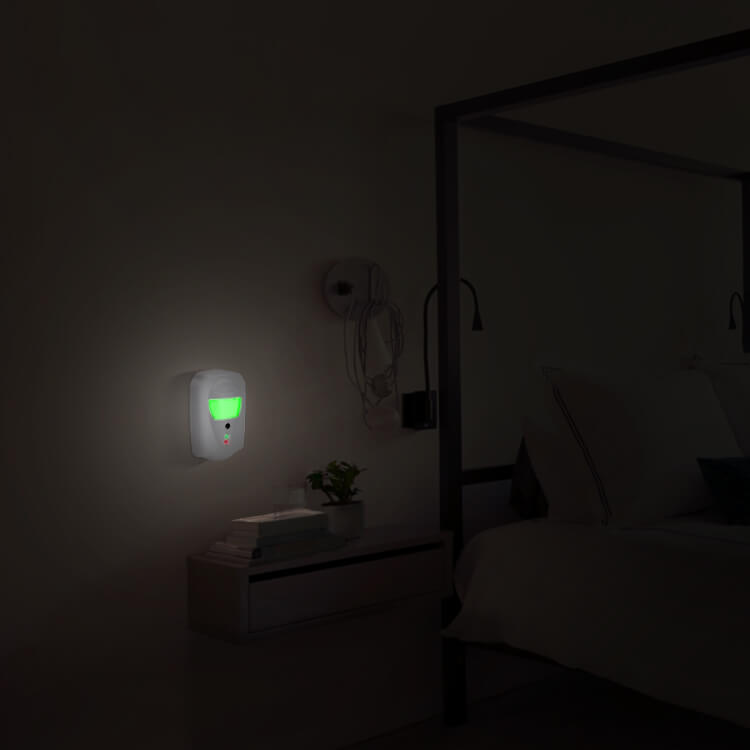 Parameter 
Product Name
Ultrasonic Pest Repeller with Night
Light(VS620)
Model No.
VS620
Working Voltage/Current
*
Input Voltage
220-240V
Adapter
*
Effective Range
Up to 100㎡(1076 sq.ft.)
Magnetic Frequency
0.8-8kHz
N.Weight
141g
Dim(cm)
7*7*11CM (L*W*H)
QTY Per 20' FCL
46,382pcs