360 Degree Smart Scarecrow Animal Repeller–Your perfect yard guard
One Tri-Face scarecrow can protect your properties free from unwanted animals from all directions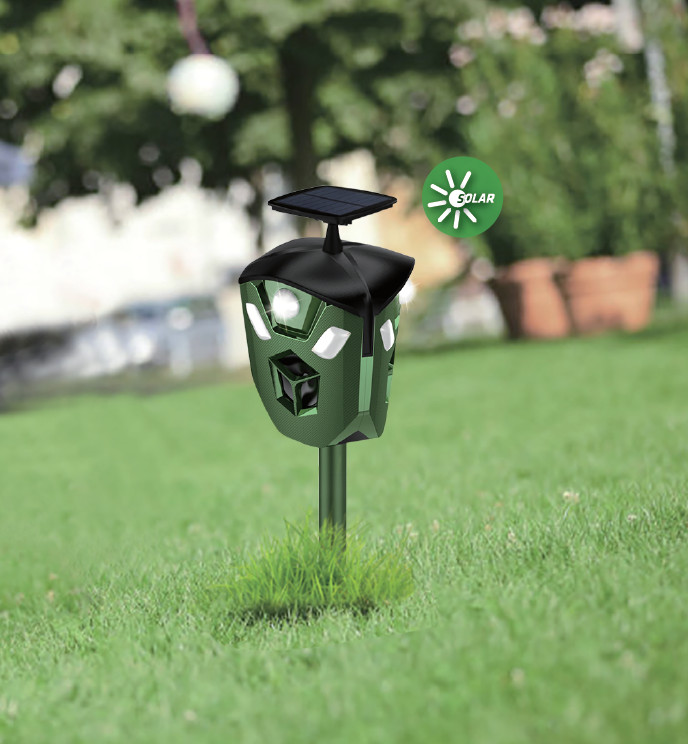 How to work?
1. If there is NO animal in the detection zone, the repeller will be on standby mode.
2. No matter which direction the animal comes from, PIR sensors on every face will detect them.
3. Then the repeller will start to work automatically by flashing LED light, emitting ultrasound and alarming sound.
(Also alarming sound can be turned off as required.)
4. Ultrasound at different frequency targets at different animals
15kHz~19kHz repels mice, rats, dogs, foxes, martens, etc
20kHz~24kHz repels cats, raccoons, skunks, etc
25kHz~45kHz repels bats, birds, rodents, etc.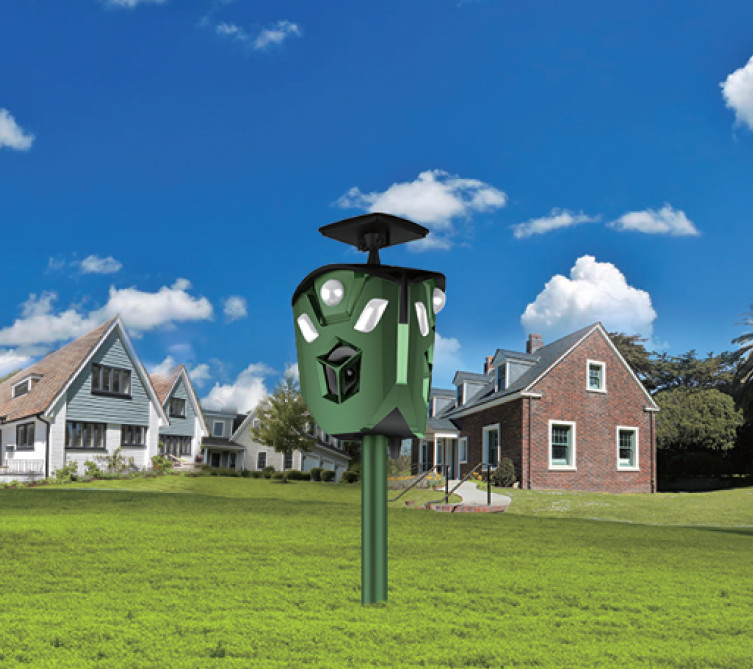 Parameter 
Product Name
360 Degree Smart Scarecrow
Animal Repeller
Model
AR16
Power
Solar or USB
Solar Panel
5.5V 90mAh, Polysilicon 2.36 * 2.36inch
Battery
18650 Lithium Battery
Waterproof IP Rating
IP44
Sensor
PIR
Sensor Distance
Up to 40ft
Max Detection Range
360°
Ultrasonic Frequency
10.5kHz~20.5kHz
24.5kHz~50kHz
50kHz~60kHz
Dimensions
4.52*4.52*10.59inch (L*W*H)
QTY Per 20' FCL
8,040pcs
Click here to find other ultrasonic animal repeller product
Click to download the datasheet