Spoga + Gafa opens from 1 to 3 September. The focus of the world's largest garden fair in 2019 is the trend theme "City Gardening – gardening without a garden".
Our goal: Exterminate rodents & pests and expel unwanted animals, guard your home, protect your properties!

Who we are?
Established in 2011, Shenzhen Visson Electronics Co., Ltd is an R&D company with manufactory located in Shenzhen, China, which has expanded its business fields globally and continu[1]ously towards a new milestone.
Our major products are animal repeller, mole repellent, bug zapper and mouse trap.
We are able to offer our clients customized ODM/OEM service to meet their specific requirements.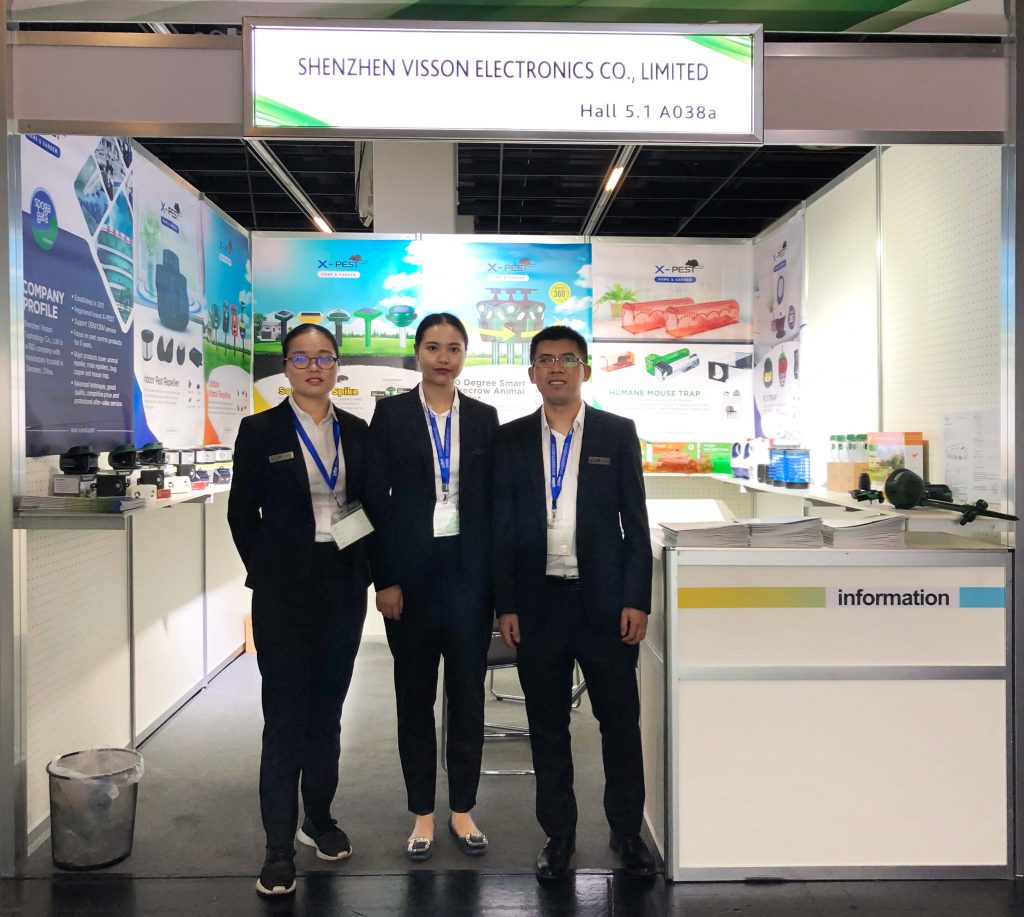 Why we are here?
Our main customers are from many different countries like Germany, the UK, Netherlands, Italy, Romania, Poland, Chile, Portugal, Spain, Denmark, the US, Canada, New Zealand…
As a supplier to some local pest control brand in Europe, we've devoted to pest control over 8 years. Specialized supply chain experience makes us understand what European end customers need. When they want to repel unwanted invading animals and protect their properties.
At Spoga+Gafa Fair, we can get acquainted with more people in the pest control field.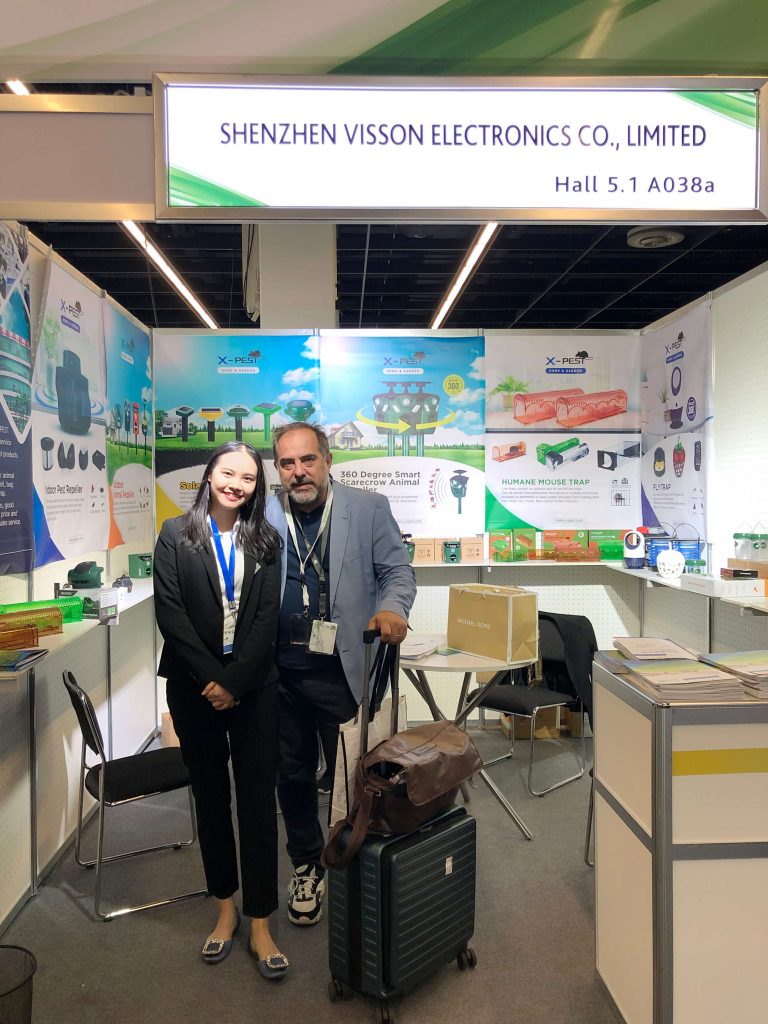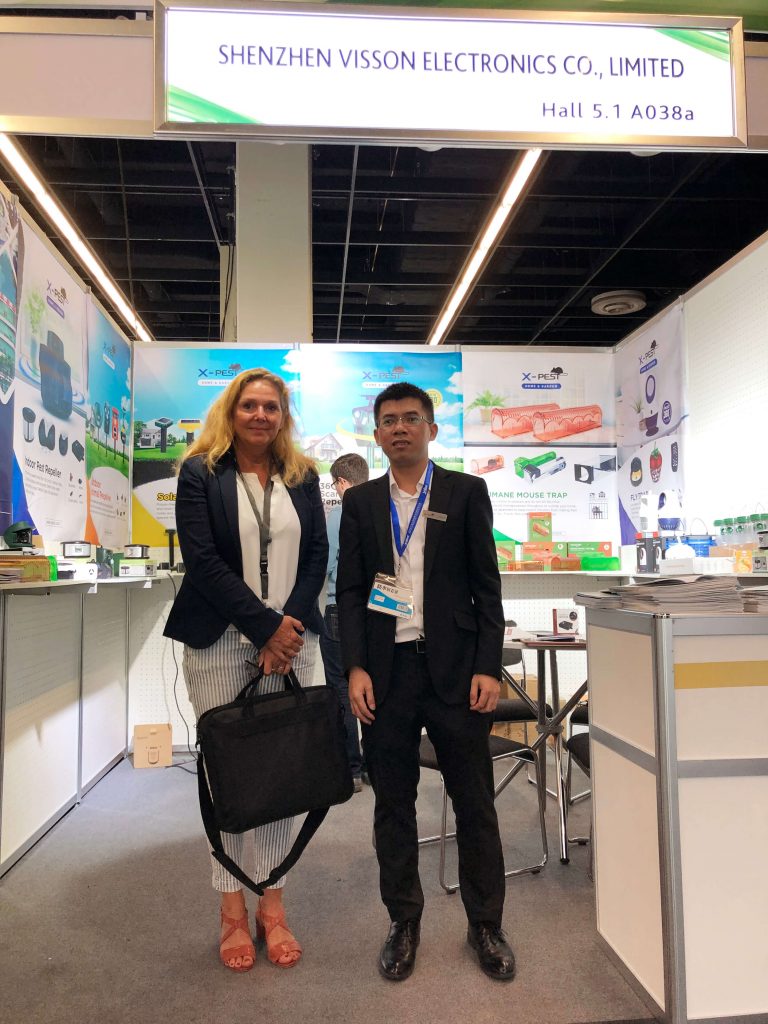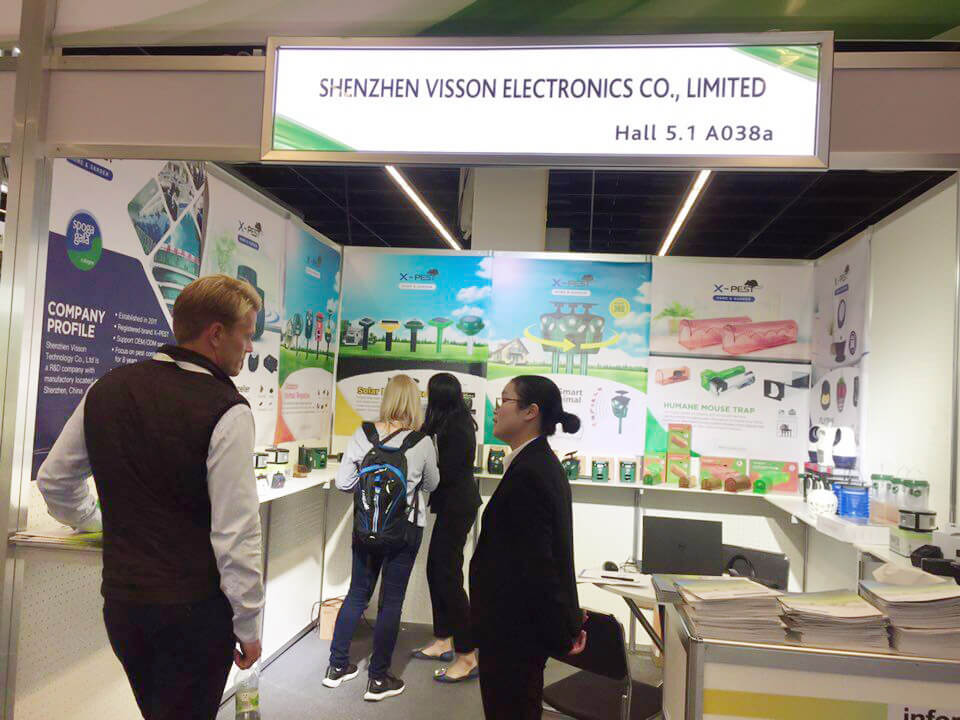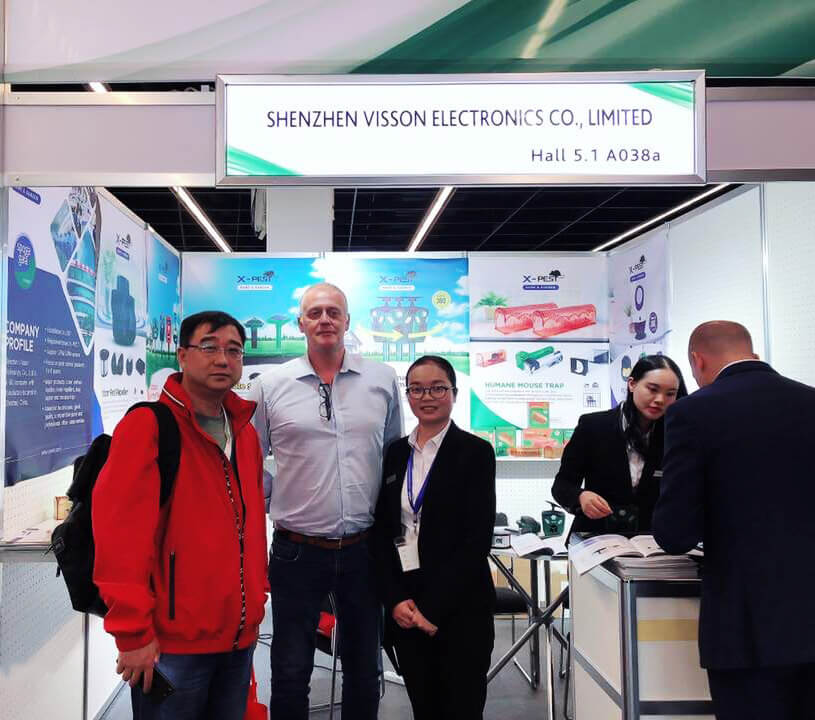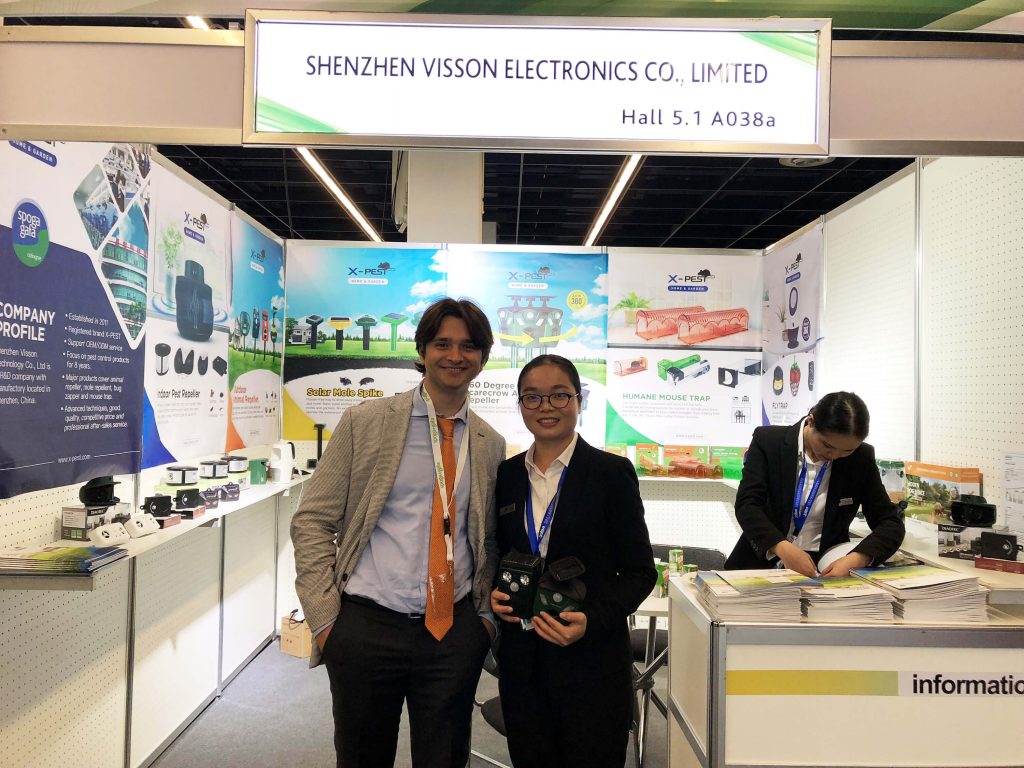 What we have?
Now we come to Spoga+Gafa Fair, the leading international trade fair for the garden and leisure industry. Also, bring our latest and innovative pest control products to local trade visitors. Which includes 360-degree smart scarecrow animal repeller, smart solar mole spike, underhood pest repeller, indoor ultrasonic rodent repellent, and 3-in-1 fly trap.
Thanks all of our dear customers visiting our booth and support us at Spoga+Gafa Fair! Although it's a short time conversation, we truly know what kinds of products you're looking for. And we're quite sure that we'll establish a cordial business relationship in the future.
If you want to talk about more details, welcome to contact us.