Parameter
Product Name
Bionic & Ultrasonic
Mouse Repellent
Model
AR25
Working Voltage/Current
12V/50-70mA
Input Voltage
110-220V
Adapter
DC 12V
Effective Range
Up to 600㎡(6450 sq.ft.)
Ultrasonic Frequency
16-50kHz
DB Value
90-120 dB
N.Weight
1530g
Dim(cm)
23*14*12 (L*W*H)
QTY Per 20' FCL
7'246 pcs
Note: The default material is wood for this item, but plastic material can be customized if you are interested in it. 
One of the most basic reasons in the world to keep control of rodents such as mice is because of the potential health problems associated with them.  Their urine, hair, and feces – which they drop at random – can come into contact with us or our food, leading to serious illnesses. Therefore, getting mice under control is very important.  The more you know about them, the better you can target them.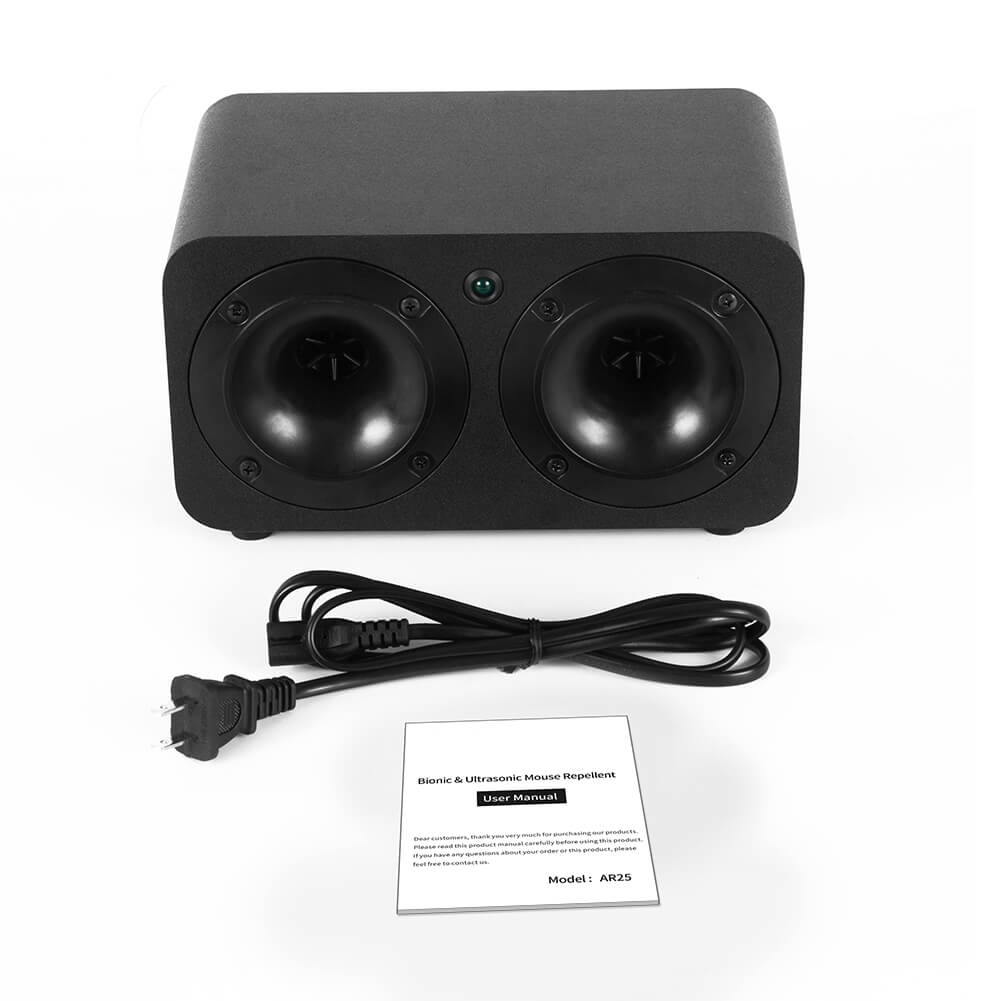 Fortunately, this ultrasonic mouse repellent can meet your requirements roundly.
High-tech methods adopted, the unit can give out a kind of peculiar and strong ultrasonic wave that can irritate the nervous and audio system of the mouse and other pests.
Ultrasound utilized, the unit can emit a 16-50Khz frequency of ultrasound waves that are too high for humans to hear but to mice.
The bionic function included a cat mewing, and a mouse crying can make the mouse flee away immediately.
The big range covered, the device can keep mice, rats, and pests far away from 600㎡ spaces where one unit installed, and it is applicable to the big house, villa, hotel, restaurant, supermarket, hospital, warehouse, etc.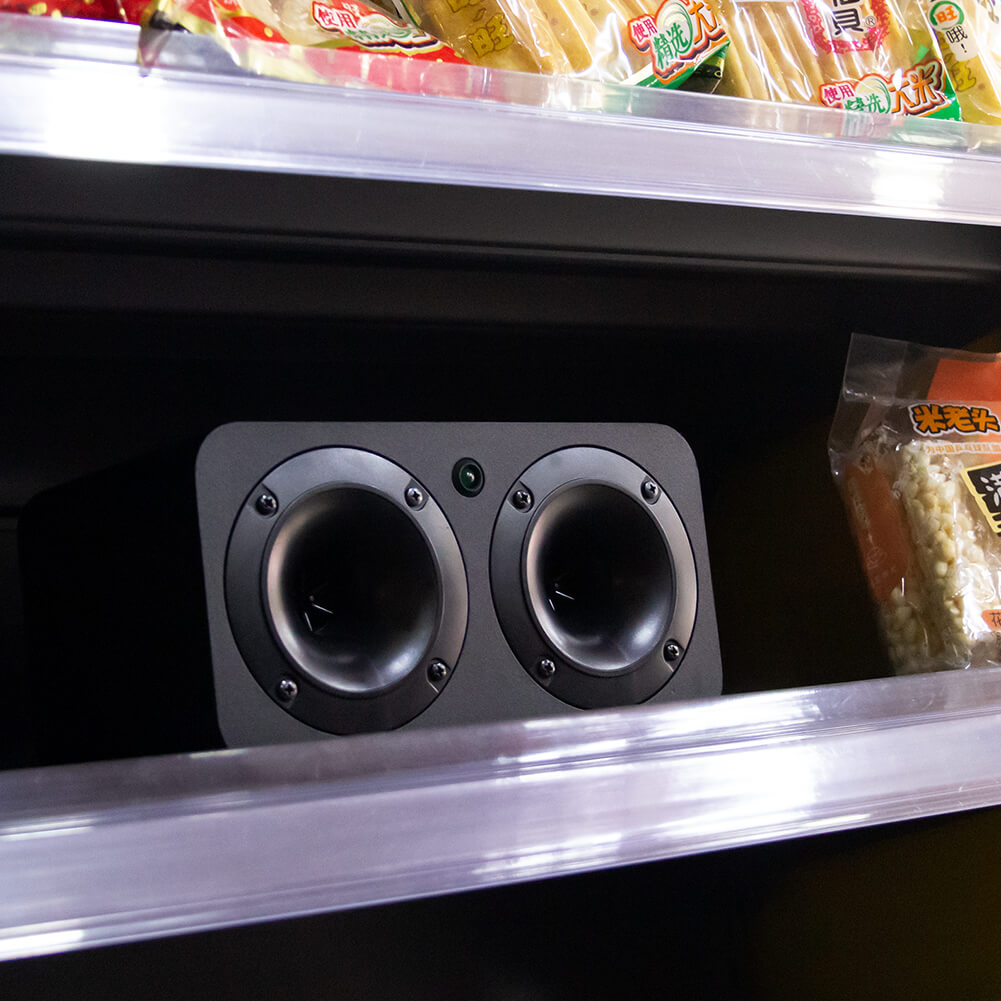 Put one repeller in your house, about 20 more feet above the floor. Plug them in (vertically not horizontally) and turn them on.  Give some time to take full effect, we suggest adjusting the frequency in the first 3-5 days for better effects, after rats/mice run away, adjust the frequency slightly for lasting effects. Ultrasound frequency will fluctuate automatically to prevent mouse getting immune to it, and avoid them come back.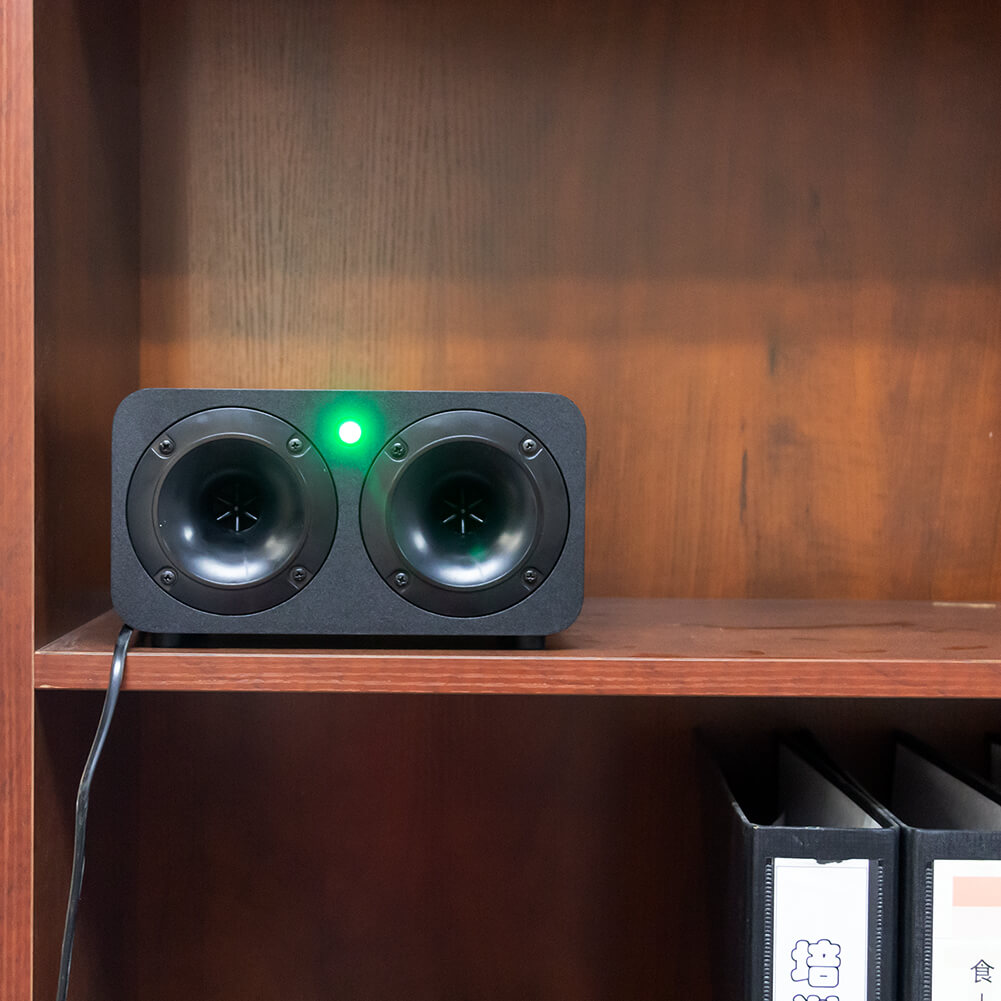 Many people are naturally worried about the safety of their pets when using an ultrasonic pest device. While studies found that cats and dogs, although they can hear the waves, are unaffected by low exposure to them. The sounds and wavelengths released by the repeller are designed to cause a physiological response in pests.
Installation
1. Plug the included power line into AC power socket in the back of the product to connect the power, the power indicator turns green when the device is working.
2. Adjust ultrasonic frequency by rotating the FREQUENCY knob as you required.
Grade 1-3: the low frequency with an audible voice; which targets some species of rats/mice in some typical areas.
Grade 3-5: medium and high frequency; which targets most rats/mice. Please keep it for daily use.
3. Press the red button to turn on the bionic function which makes the mouse flee away.
4. Suggest using the bionic function at night when the mouse is active.
5. "DC12V" power interface, means that you also can connect to 12V/3AH-4AH storage batteries.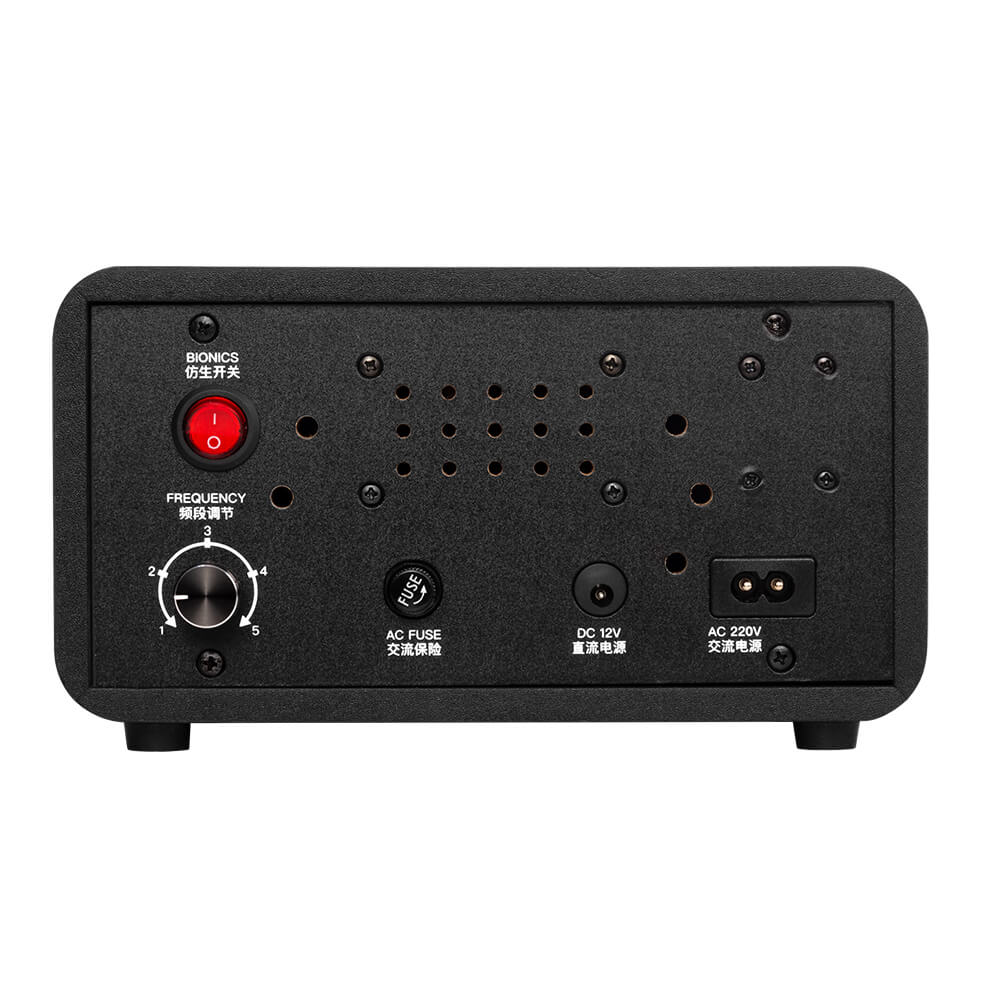 Interested in this item? Just one click to send your inquiry
Note: For multiple products inquiry, or other general questions, please send your message via Contact Us page, so that it will be response faster.