For catching rats, Humane Rat Traps is really necessary for you. This kind of Humane Rat Trap is made of ABS material, that will be more durable and environmentally friendly. Components can support assembly and disassembly, it is easy to install and convenient to carry.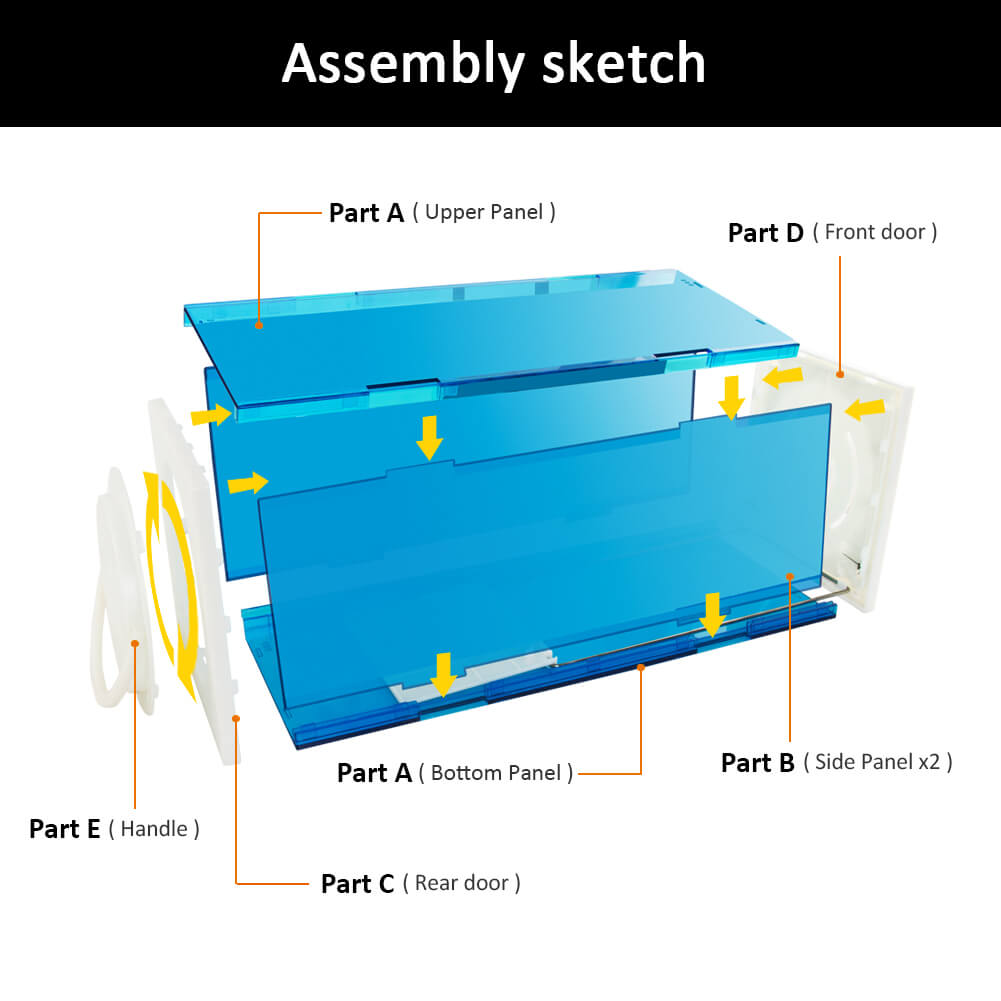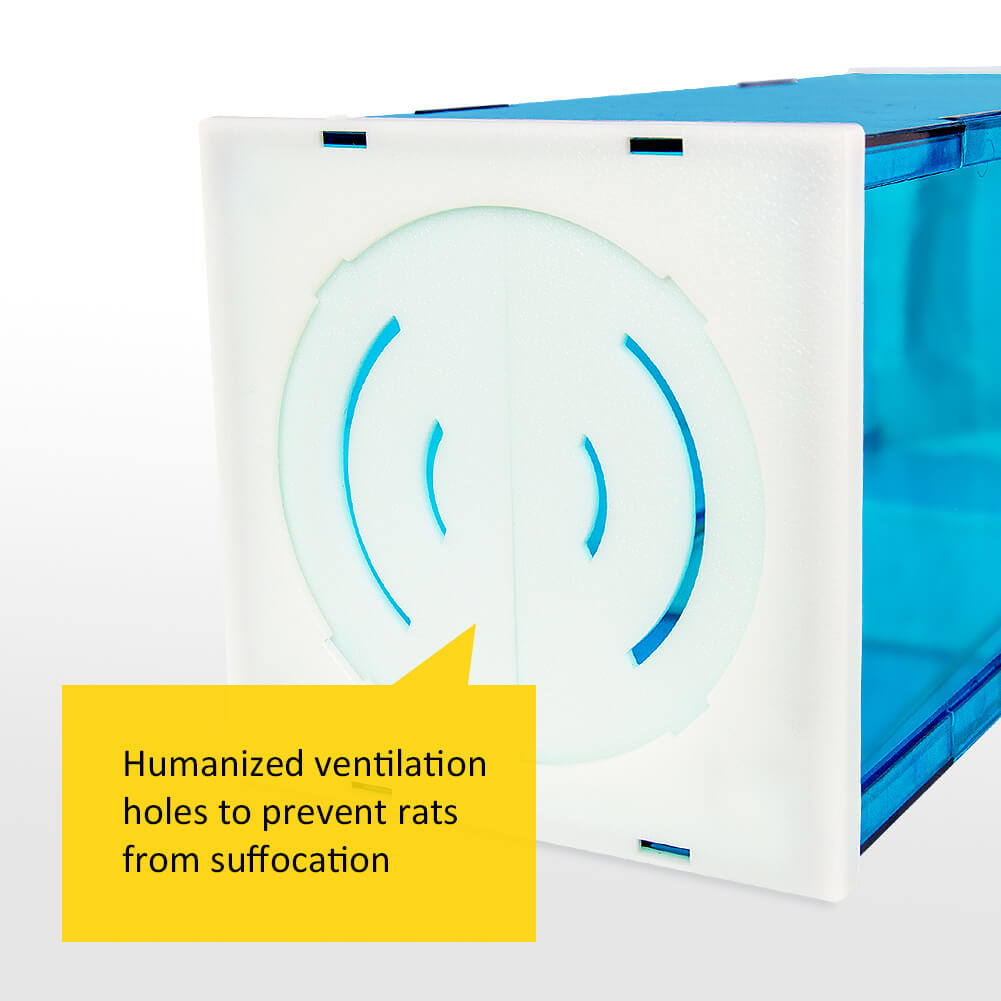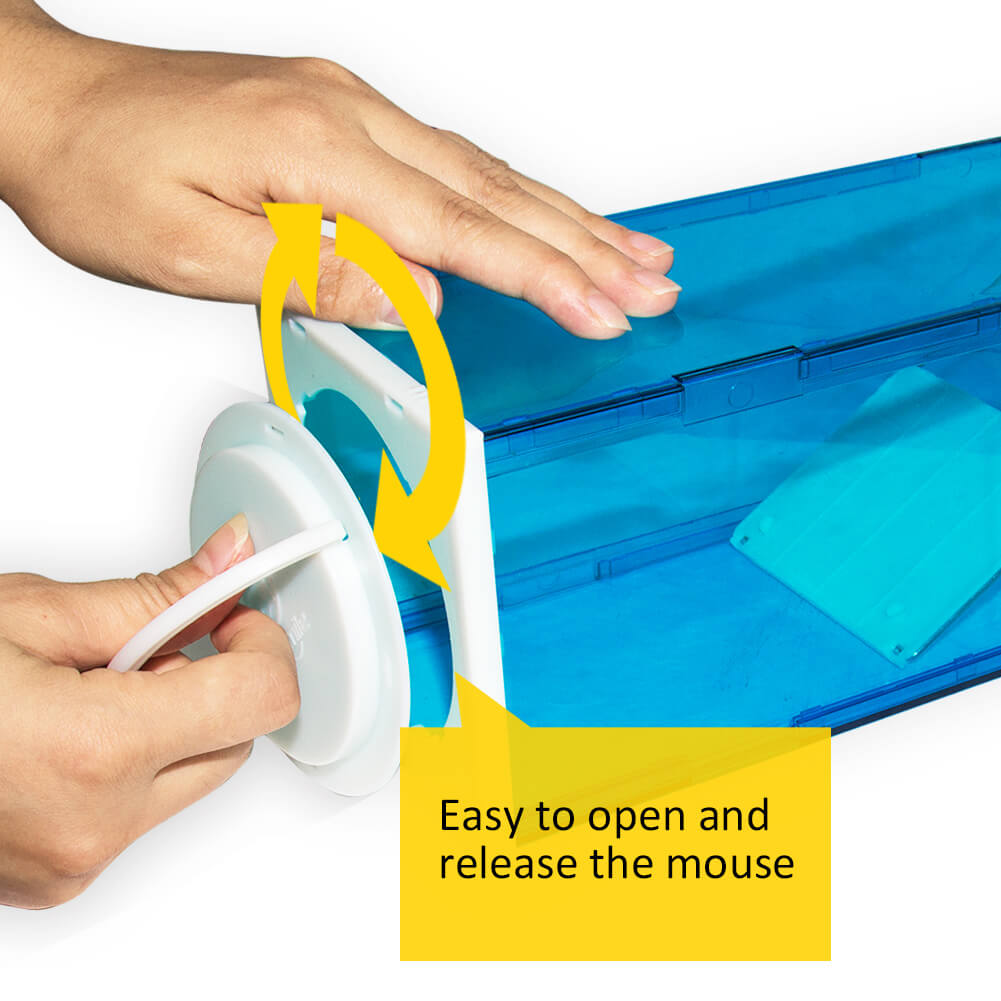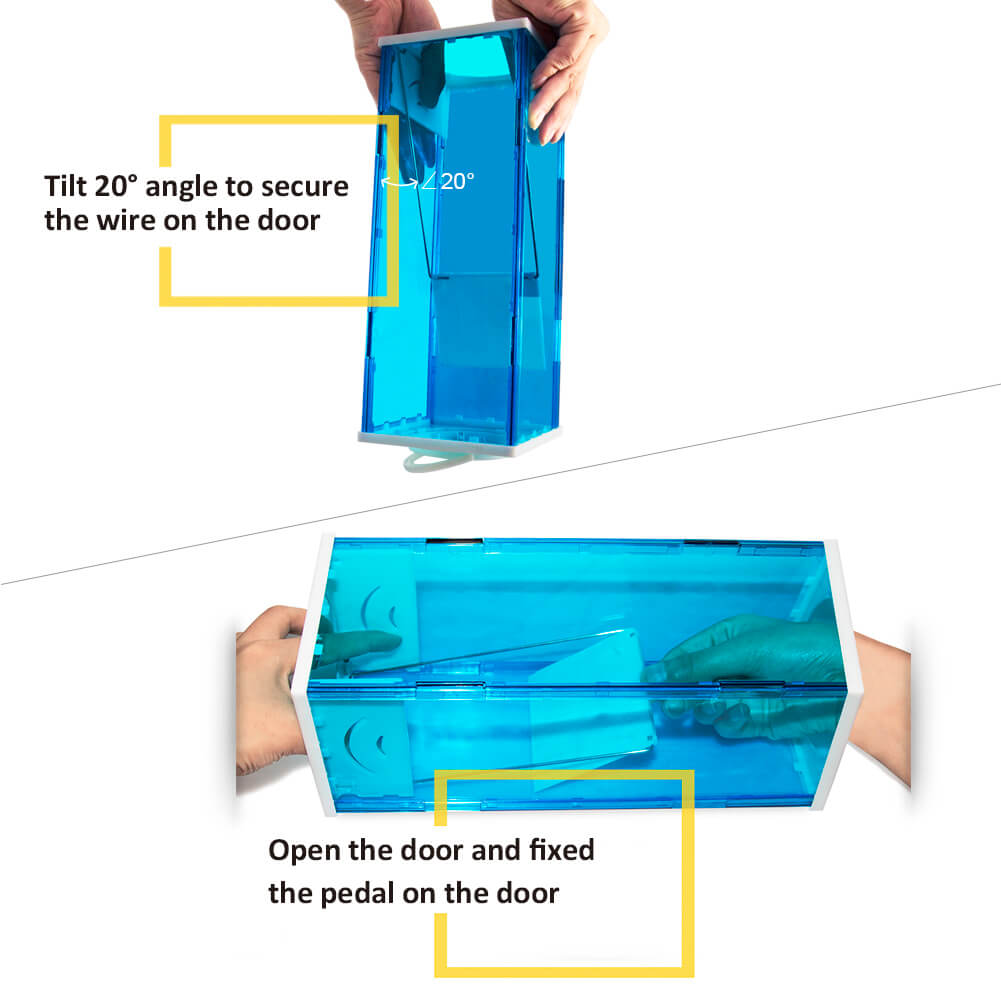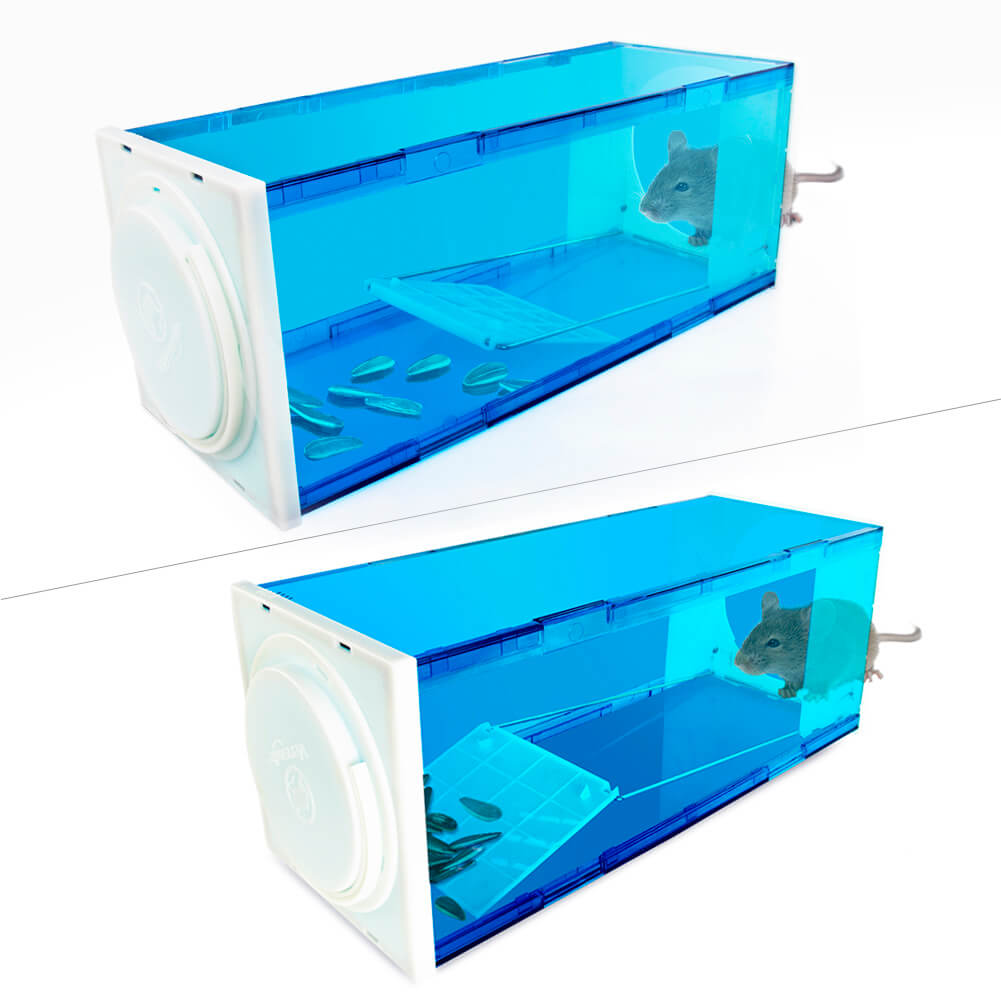 Installation of humane rat traps
1. Flatten 1x Bottom panel(Part A) Insert 2x Side panel(Part B) into Bottom panel; Make sure the concave circle on the side panel is outward
2. Cover the 1x Upper panel (Part A); Press down to ensure the box is stable;
3. Install Rear door (Part C) and Front door (Part D); Install the doors according to the striped logo on the doors and the bottom/upper panel
4. Erect the box then open its front door, Tilt 20° to secure the wire on the door
5. Place bait; Use a cotton swab, toothpick, tweezers or similar tool to place bait so that your scent is not transferred to the trap
6. Catch mouse/rat and release it, Check the trap every day as these mice can dehydrate to death if left for a few days.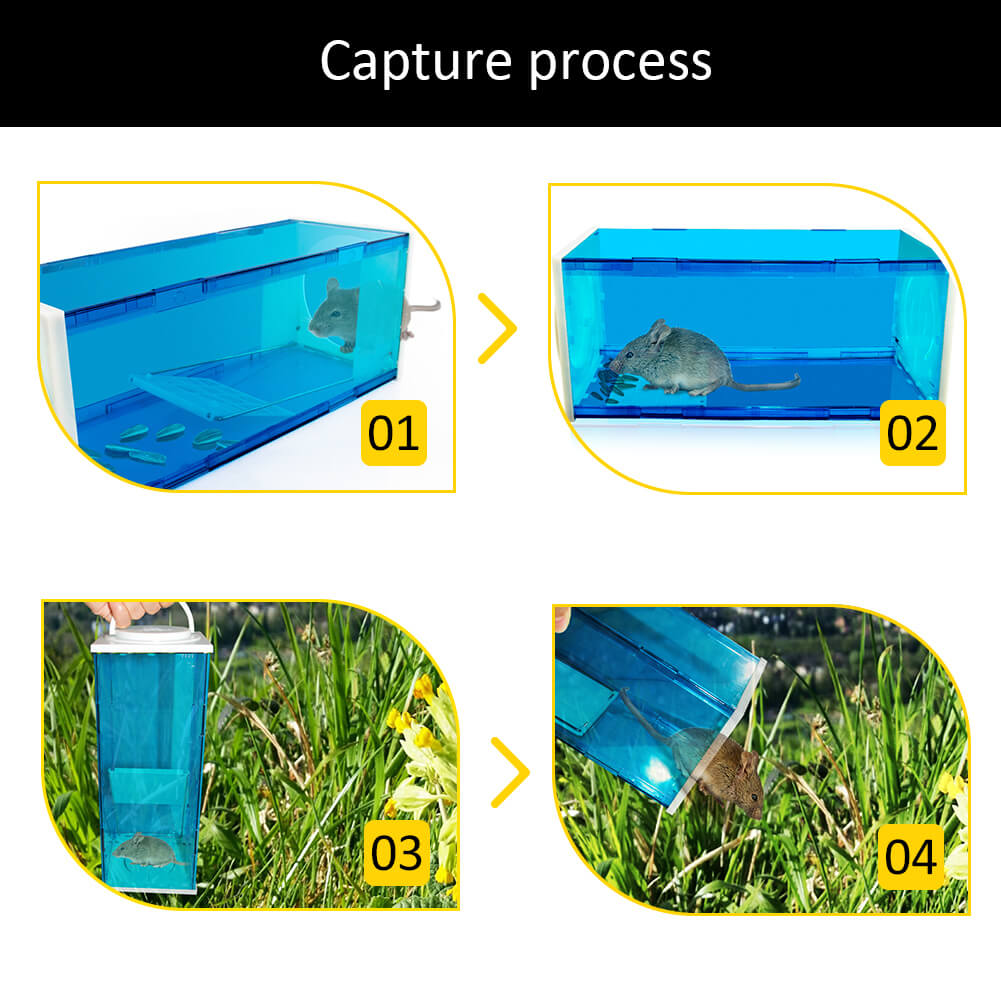 | | |
| --- | --- |
| Model No. | AR03 |
| Material | PC |
| Product Weight | 0.9lb |
| Product Dimensions | 11.02 x 4.33 x 4.33inch |
| Package | Color box (Customized acceptable) |
| Color box size (1 pack) | 286*115*40mm |
| Carton size(1 pack) | 430*470*296mm |
| Qty. per carton | 40PCS |
| N. W. per carton | 18.1KG |
| G. W. per carton | 20.3KG |
| Color box size (2 pack) | 286*115*85mm |
| Carton size(2 pack) | 460*300*480mm |
| Qty. per carton | 20 SETS |
| N. W. per carton | 18.1KG |
| G. W. per carton | 19.8KG |
Click here to find other mouse trap product