Solar Wasp Trap is a kind of fly trap, it's a simple solution to get your outdoor space rid of these annoying and often dangerous insects. Simply add some sugared water, flip the switch on, then hang the Wasp Trap, or place it on any flat surface. Traps and kills Wasps, Yellow Jackets, Hornets, Bees, etc. Enjoy your wasp free and outdoor space!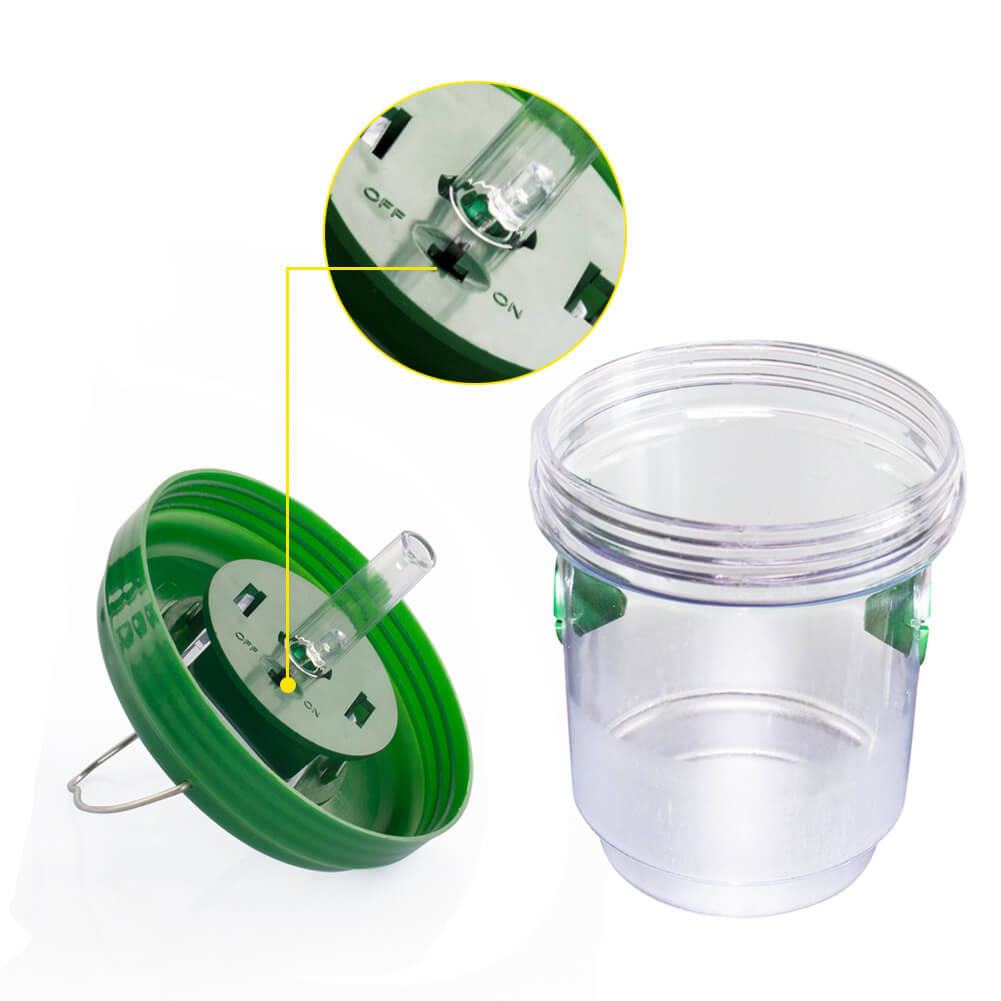 There are double entry tunnels, one on each side, for increased trapping power. A blue UV light generates a warm glow to increase the wasp traps attracting power. Never worry about batteries! Pesky insects get attracted to the irresistible smell of added sugary water and to the UV light and will make their way into the device. Once inside, insects will try to escape through the clear walls of the product, but will eventually drown in the sugary syrup or become dehydrated in the blazing summer heat.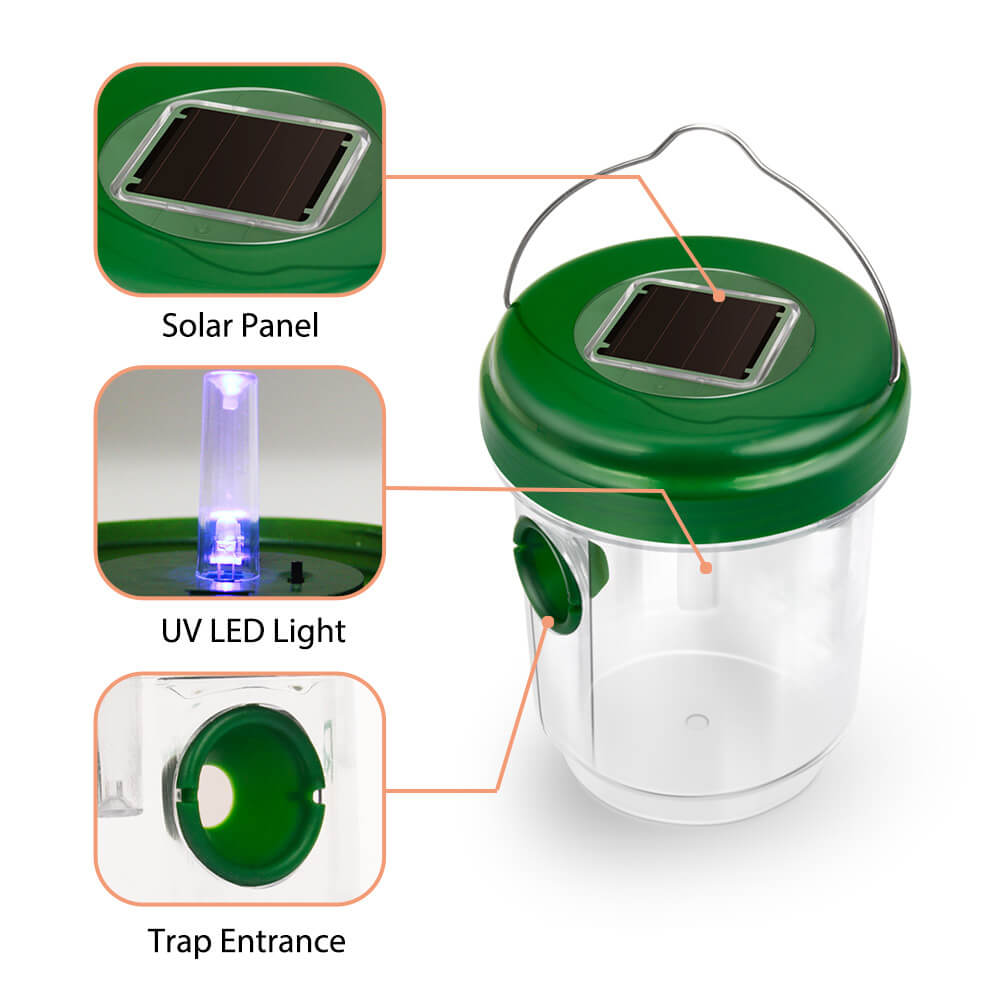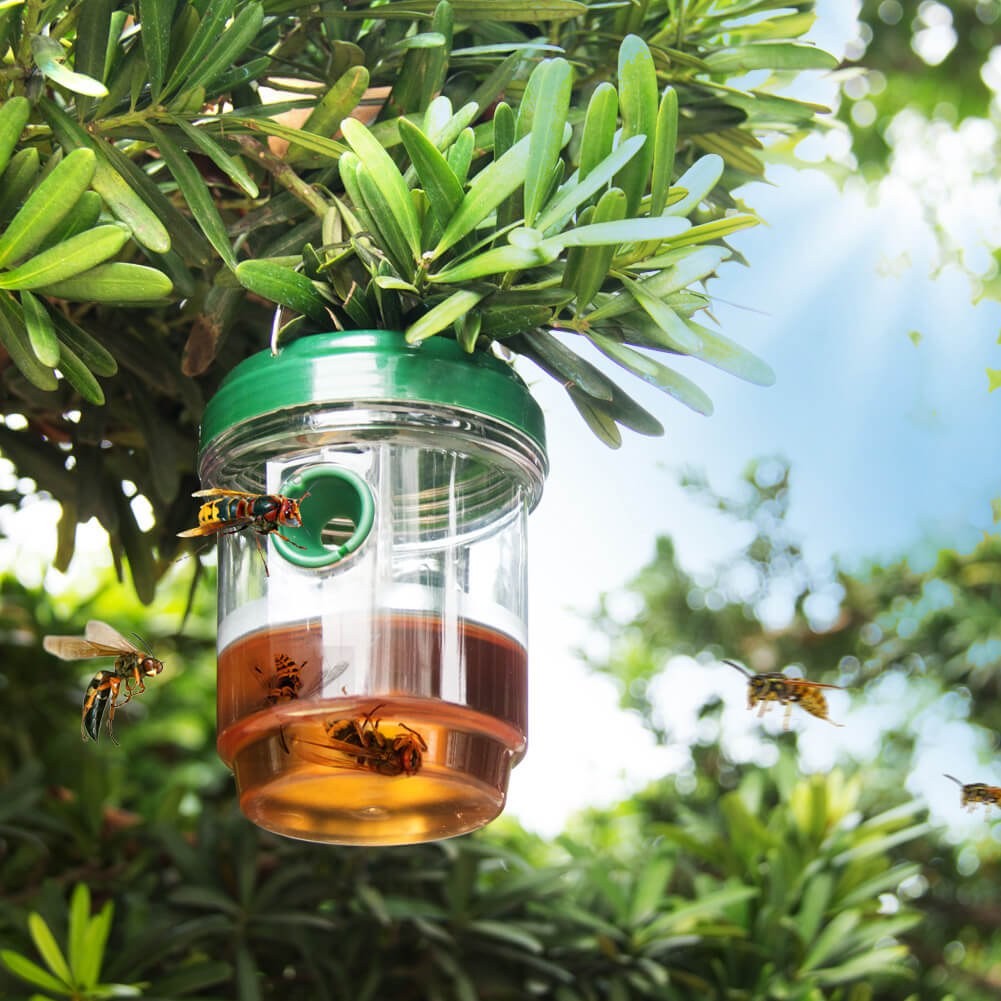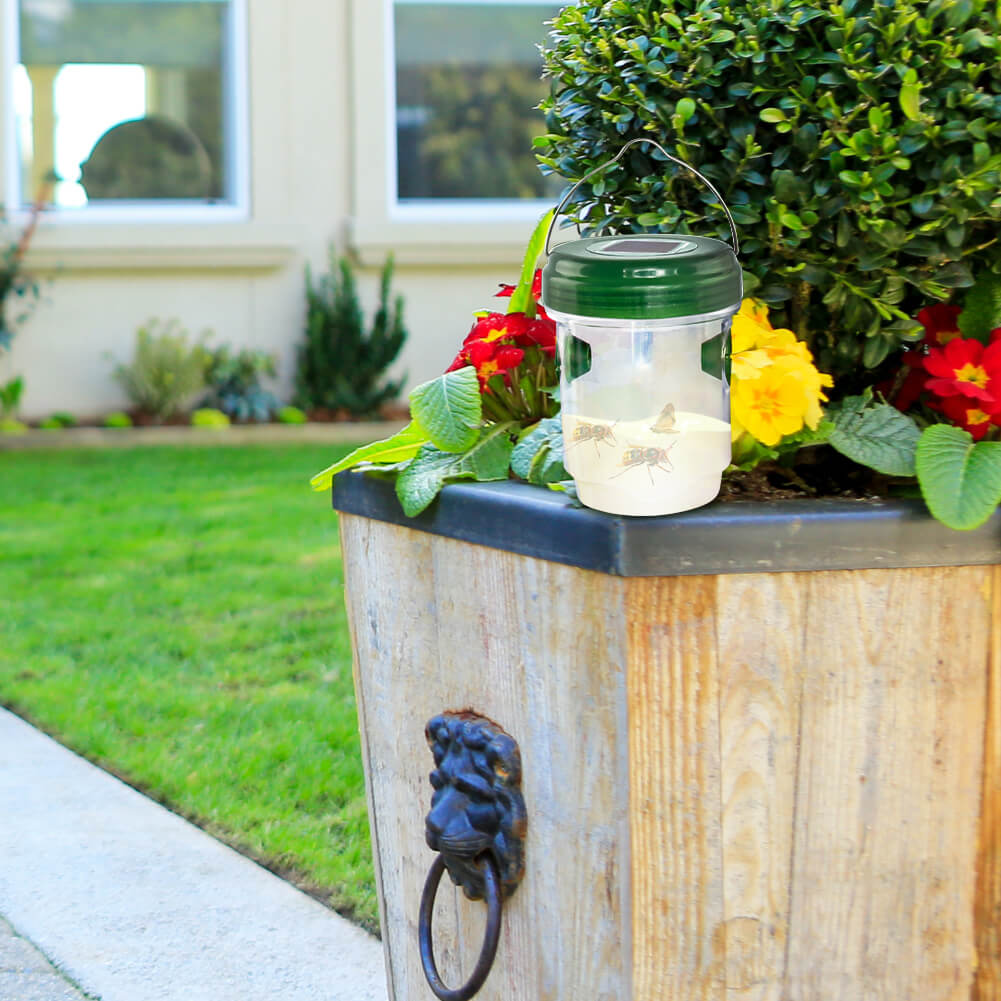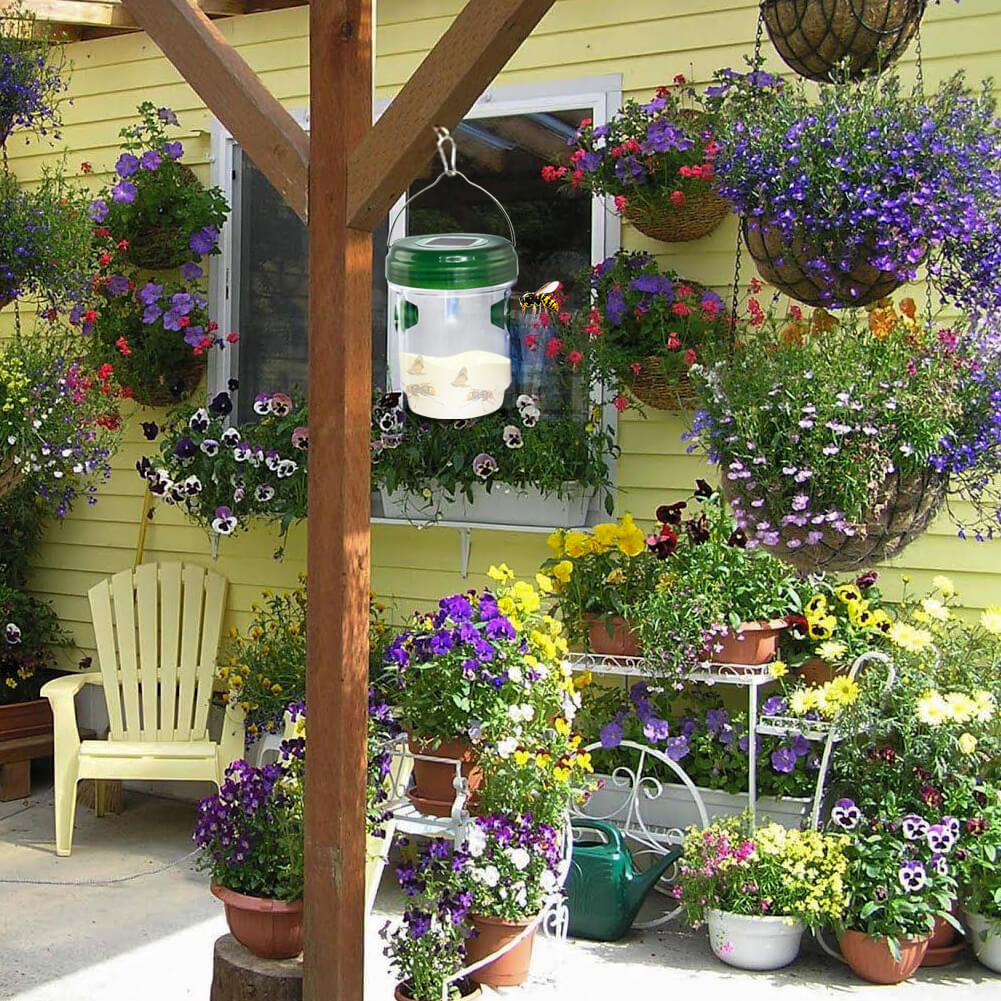 How to make the bait of the fly trap
1. two small glass of water
2. four tablespoons of sugar
3. one small glass of vinegar
4. one small glass of fruit juice
5. one small glass of wheat beer
The total volume should be less than 250ml, and the peak level should be 2cm below holes.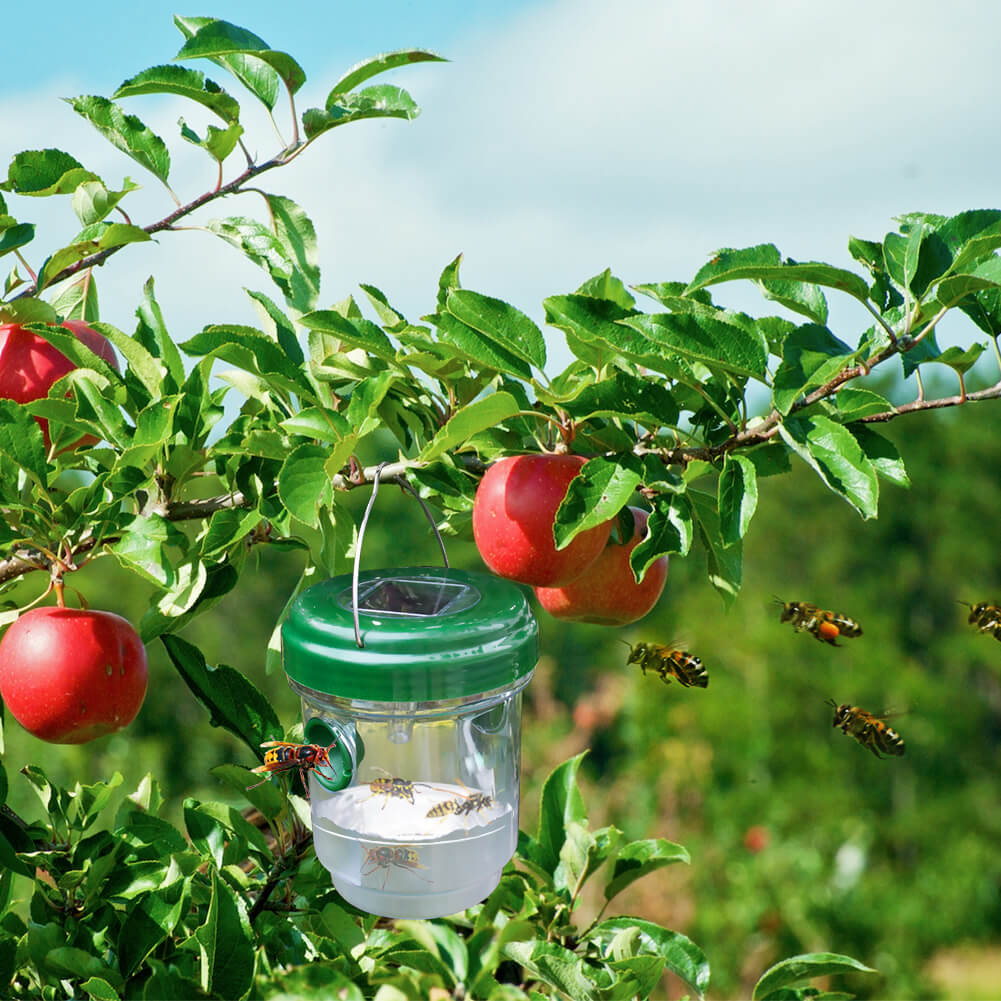 Model No.
VS603
Casing Material
ABS+PC Cover
Power Supply
Solar
Battery
Built-in Rechargeable Battery
Dimension
4.61*3.63inch
Suggested Capacity
250ml
Suggested Bait
Mixture with water, sugar,juice,
wheat beer etc.
Applicable Area
Hang or place in yard,
garden, farm etc.
Package
Color box (Customized acceptable)
Color box size (2 pack)
190*100*125mm
Carton size
515*395*390mm
Qty. per carton
30 SETS
N. W. per carton
8KG
G. W. per carton
8.9KG
Interested in this item? Just one click to send your inquiry
Note: For multiple products inquiry, or other general questions, please send your message via Contact Us page, so that it will be response faster.